Myanmar
Get more with myNEWS
A personalised news feed of stories that matter to you
Learn more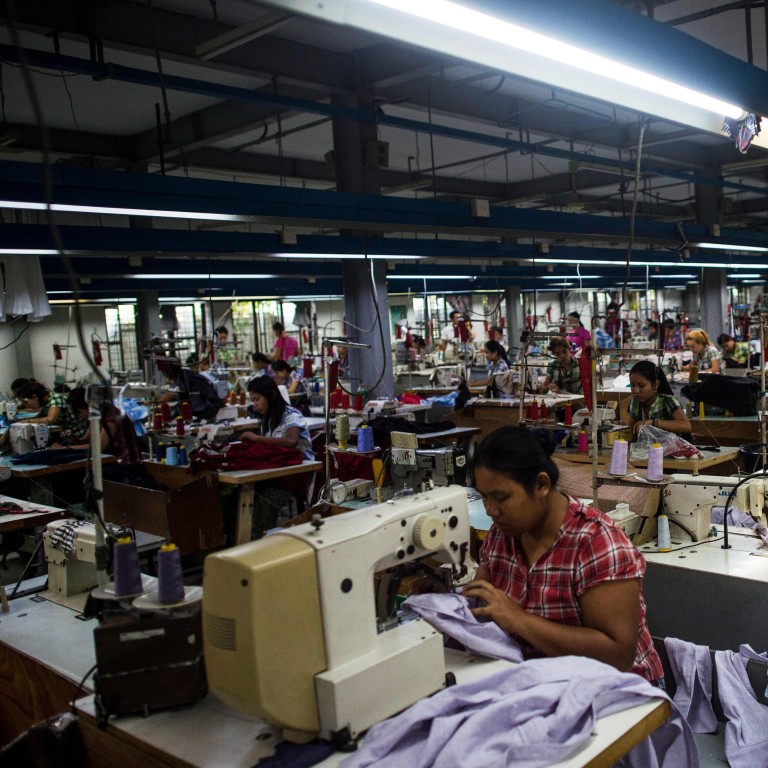 Is Japan's aid package for Myanmar part of its plan to take on China?
Tokyo will provide low-interest loans of US$413.4 million to the Southeast Asian nation to build transport infrastructure and finance SMEs
This dovetails with Japan's aim to shift its firms' manufacturing out of China and assemble a loose coalition of nations willing to stand up to Beijing, experts say
Japan
has signed an agreement to provide low-interest loans of 42.78 billion yen (US$413.4 million) to
Myanmar
to build transport infrastructure, as well as financing for small and medium-sized companies, although analysts point out that Tokyo will also expect the assistance to advance its own interests in the region.
Of the total, 27.78 billion yen will be invested on a road bridge on the East-West Economic Corridor – a key economic artery that links Myanmar with Thailand, Laos and Vietnam – according to Japan's Ministry of Foreign Affairs.
The agreement was signed last week by Ichiro Maruyama, Japan's ambassador to Myanmar, and Maung Maung Win, the deputy minister for planning, finance and industry.
In a statement, the Japanese government said: "Since the volume of trade with Thailand, Myanmar's largest trading partner, is expected to continue to increase, it is essential to develop the East-West Economic Corridor to enhance the efficiency of the logistics sector."
The remainder of the funds will be provided to smaller companies to stabilise businesses that have been badly affected by the Covid-19 pandemic and assist others to expand their operations.
The investment is also a strategic move on several levels, analysts say.
"Japan used to have a strong economic interest and presence in Myanmar and, in the past, provided a lot of official development assistance (ODA) there," said Akitoshi Miyashita, a professor of international relations at Tokyo International University.
"But that came under a lot of criticism, both within Japan and from other countries, because the assistance was going to the military government there. That pressure meant Japan was under a lot of pressure to halt the aid at the same time as many of the biggest domestic trading companies were still very keen to work there."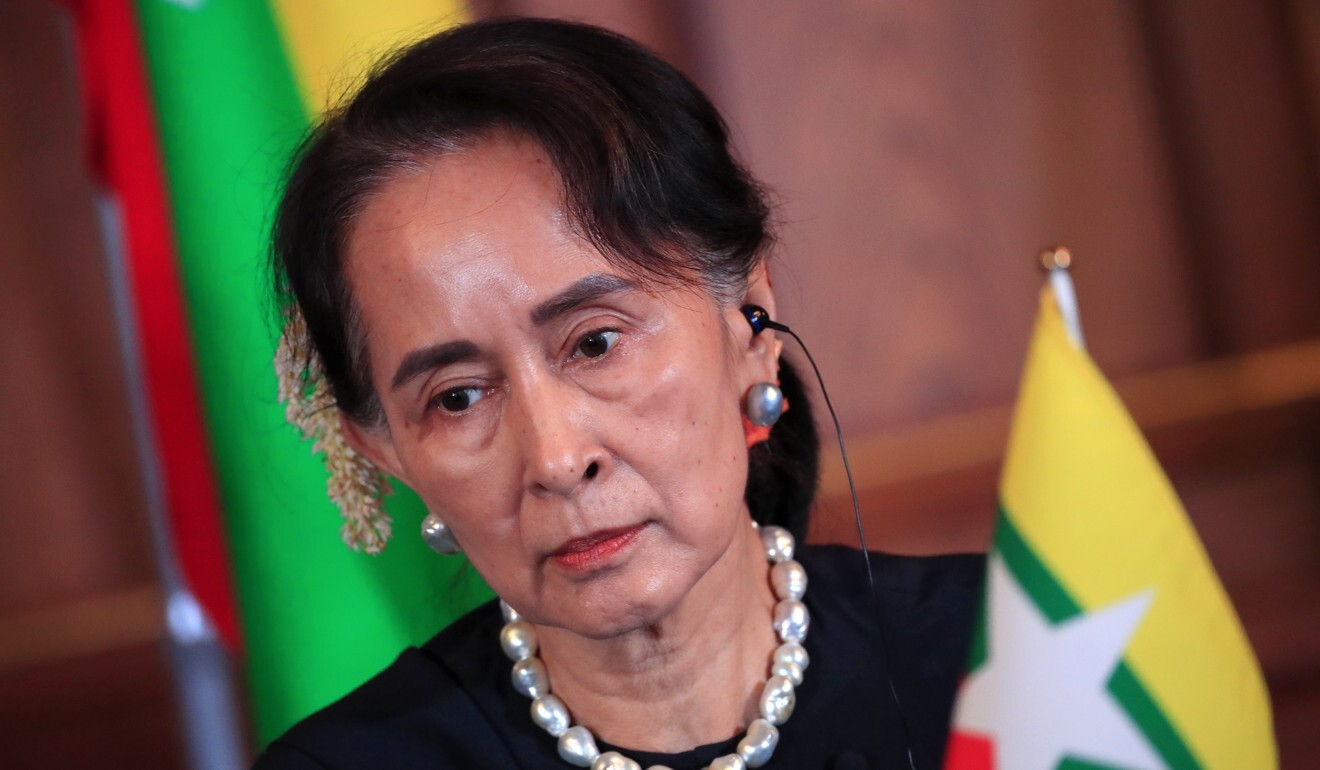 Miyashita said Tokyo's stepping back from government-level assistance in the early 2000s enabled other countries, most notably China, to play a bigger role in Myanmar – although the emergence of
Aung San Suu Kyi
, the country's current State Counsellor, has enabled Japan to renew its links with the government there.
"Slowly, Japan is trying to penetrate and re-establish network relationships, which is helped by Aung San Suu Kyi being seen so favourably in the Japanese media and among the public," he added. "She was involved in the Rohingya situation, of course, and that caused some concern in the Japanese government, but it's not really covered much in the media here."
Japan's ODA stood at US$15.5 billion in 2019, making it the fourth-largest donor in the world and the biggest in Asia, according to online resource Donor Tracker. India is the single largest recipient of Japanese ODA, accepting around US$4.2 billion in grants, loans and equity investments in 2018, with Bangladesh the second-largest recipient at around US$1.5 billion.
Myanmar received slightly more than US$500 million that year, putting it behind
Vietnam
, Indonesia, the Philippines and Iraq.
Robert Dujarric, director of the Institute of Contemporary Asian Studies at the Tokyo campus of Temple University, agrees that after some years of being "outside Japan's orbit", Myanmar is once again geopolitically "back in play".
"The Japanese government was very reluctant to sanction Myanmar as they feared that would send the country into China's orbit, but most countries in Southeast Asia really do not want to be seen to be 100 per cent in one camp or the other as that could incur the wrath of, on one hand, the United States and Japan, and on the other China," he said.
Tokyo's efforts to re-engage with Naypyidaw were underlined by an August visit from foreign minister Toshimitsu Motegi, during which he met with Aung San Suu Kyi and pledged Japan's "full-fledged support for Myanmar's democratic nation-building" efforts.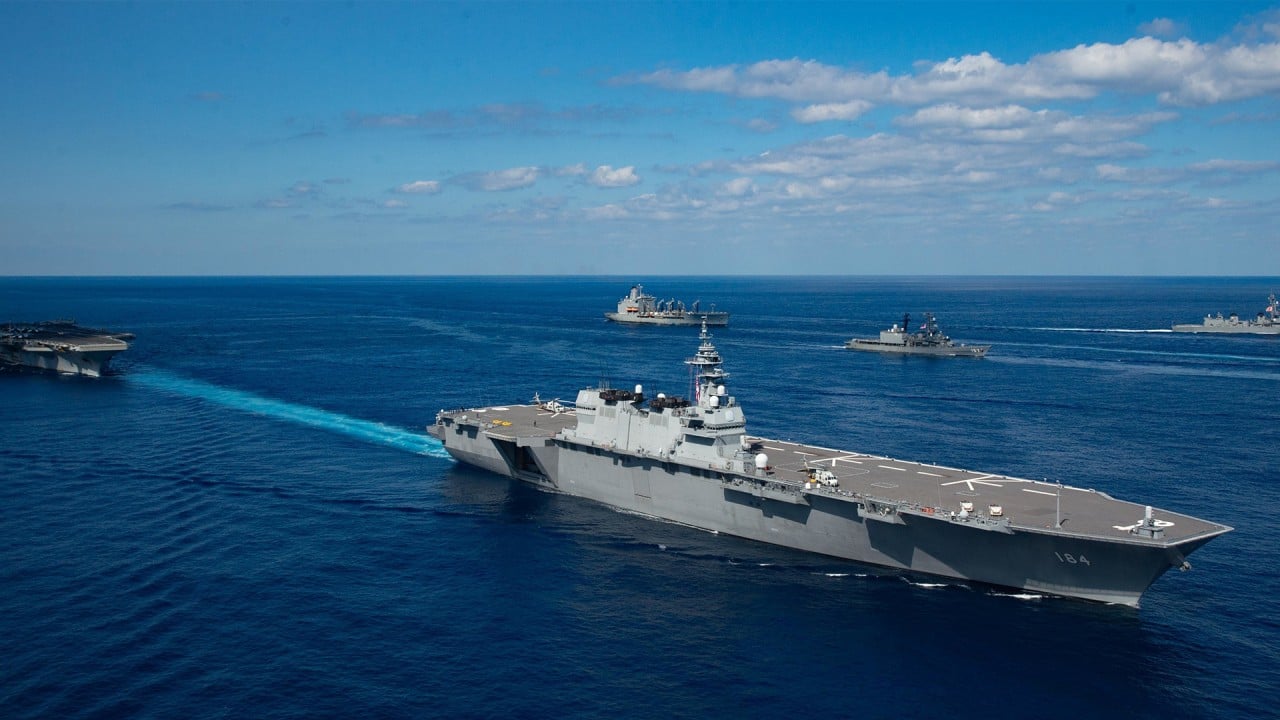 02:14
Japan-US hold joint military drills including cyberwarfare training as concerns about China grow
Japan-US hold joint military drills including cyberwarfare training as concerns about China grow
Motegi also offered support in the operating of upcoming elections and in solving problems associated with the displaced Rohingya minority within the country. Significantly, he also raised the question of disputes over the sovereignty of islands and atolls in the South China Sea.
Dujarric from Temple University sees the provision of aid and high-profile diplomatic exchanges as a clear effort to bring Myanmar closer to Japan at a time when Tokyo is assembling a "loose coalition of nations willing to resist China's aggressive expansionist policies in the region". Another tactic to achieve that same aim would be to cement closer economic links between the two nations, he points out.
"This is all being fuelled by geopolitical risk, but Japan also sees immense potential in Southeast Asia, and a country like Myanmar now has cheaper labour than China as well as a large consumer base and growth potential, even if the nation is still relatively poor," he said.
Concerned at the concentration of Japanese firms' manufacturing capacity in China – the risks of which have come to light during the Covid-19 pandemic as well as during recent bilateral frictions – the Japanese government is still actively encouraging the movement of their firms to Southeast Asia.
Myanmar would appear to be an ideal potential base for many of those firms, Dujarric added.
"The Japanese government is thinking for the long term and if it wants its companies to go there and build a car factory or some other manufacturing plant, then they will need ports, airports, railway links, highways and logistics centres," he said. "That is where the government can step in through the provision of aid."
Miyashita from Tokyo International University said Japan appeared to be "laying the groundwork" for the development of Myanmar through this aid, adding that this meshes neatly with Tokyo's efforts to more closely link ODA with private sector economic interests, including the creation of jobs and export opportunities, and closer links at the government level.