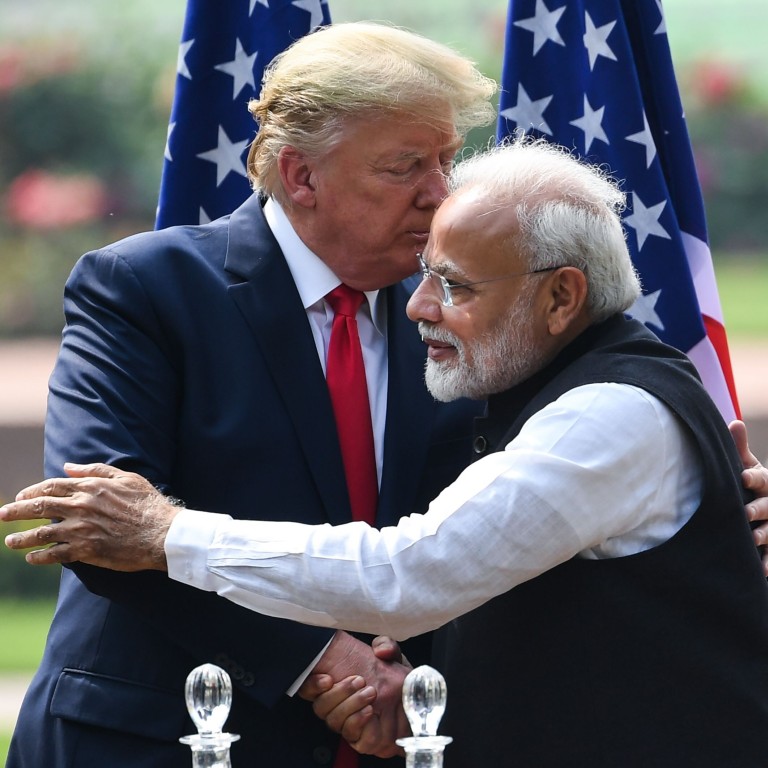 Will Modi-Trump bromance come back to bite India under Biden's presidency?
The love-in between the Indian leader and his American counterpart went deeper than diplomats advise, with the BJP backing Trump's re-election bid
Shared concerns over China are likely to endure, say analysts, though the US may turn up the heat on human rights
The clip featured neither of them – instead, it featured a beaming Indian Prime Minister
Narendra Modi
saying, "Ab ki Baar, Trump Sarkaar", loosely translated to mean 'This time, a Trump government,' on the lines of his own campaign slogan.
The incomplete clip was from a political rally that Modi and Trump addressed in Houston in September 2019 when Modi showered praise on the US president, saying that Trump had achieved "so much for the world", that he appreciated Trump's "resolve to Make America Great again", and that the US president was "warm, accessible and full of wit".
Many saw Modi's words in front of 50,000 Indian-Americans as a virtual endorsement of Trump, going into election year. In New Delhi, insiders said this was because the Modi administration was convinced Trump was set for re-election.
With Biden's victory, some fear Modi's backing of Trump might come back to bite the Indian establishment.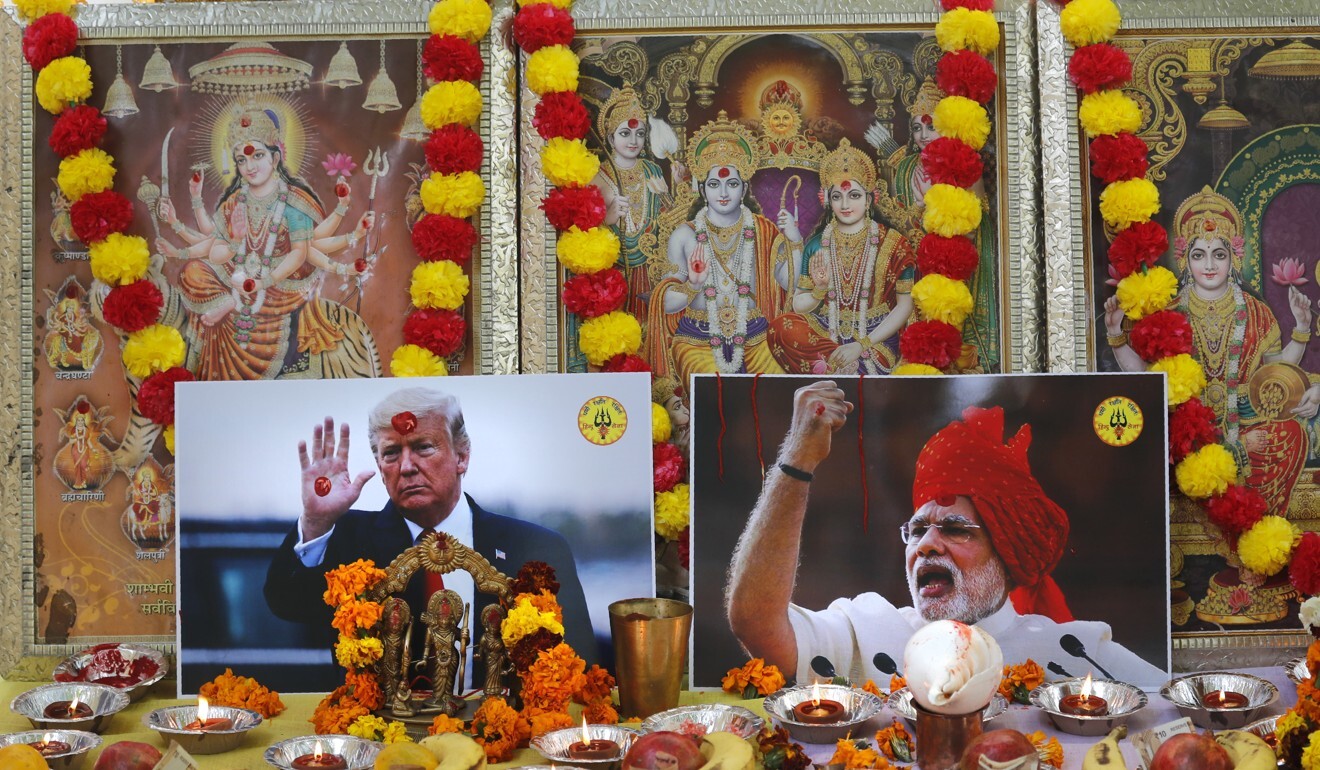 A former Indian ambassador said the Modi government might have "compromised" a cardinal rule of diplomacy.
"Generally, governments and leaders are cautious, are never sure of change in power in other countries and hence, don't like to be seen as personally close to a leader in an election year," the former diplomat said.
The
Indian government
appeared to have thrown caution to the wind when it hosted Trump in February this year, throwing him a massive public reception in Ahmedabad.
During the reception, Modi praised Trump some more, saying his leadership had "served humanity" and that the world was "well aware of what he has done to make the American dream come true". In addition, leaders of Modi's Bharatiya Janata Party (BJP) openly backed Trump's re-election bid and even supported his claims of voter fraud.
The former ambassador said all this could backfire. "If the Biden camp feels unhappy, it would not be misplaced," the diplomat added.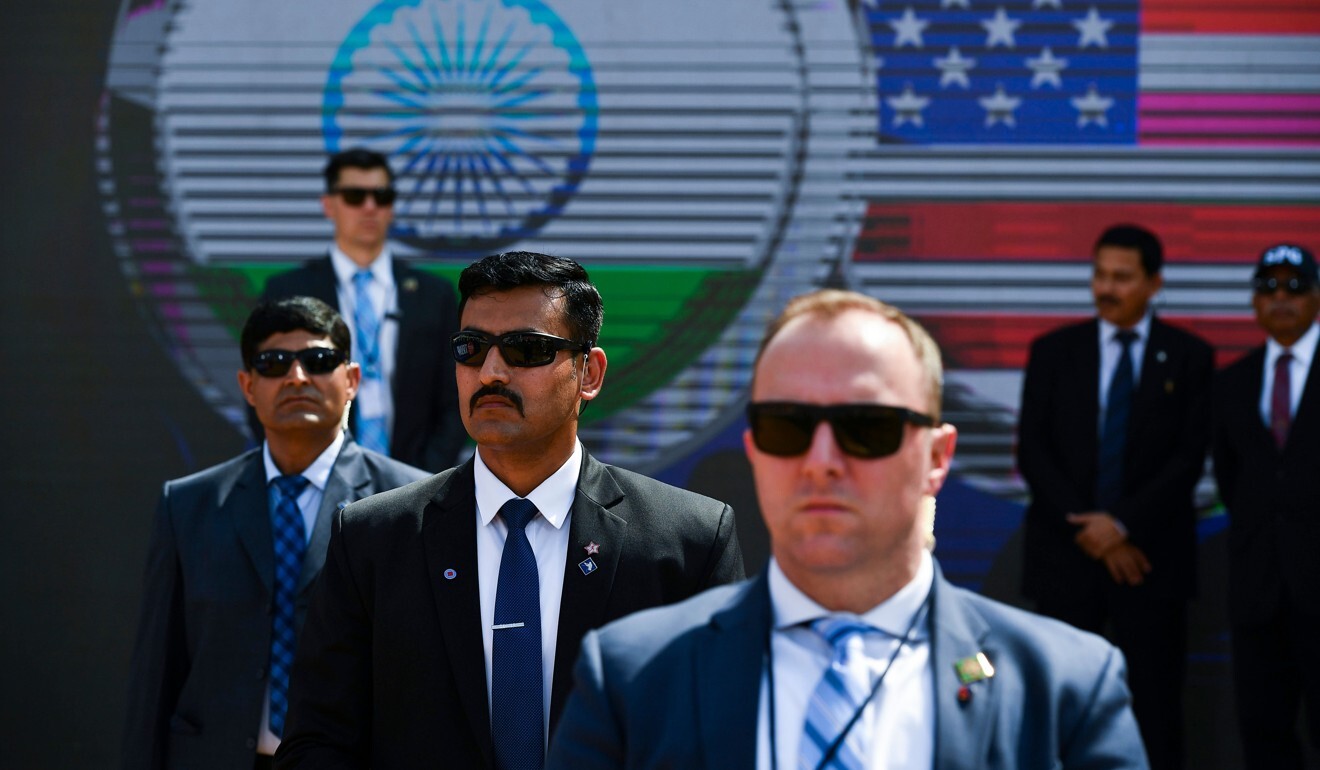 CLOSENESS 'CAME IN HANDY'
Trump and Modi have had close ties since Trump came into office in January 2017. They have met several times and Trump recently said he'd had "great support from India and from Prime Minister Modi" when talking of his re-election bid.
These ties had been necessary to ensure that US-India ties remained stable, analysts said.
"The world found President Trump to be an unconventional leader and it required a special, personalised approach which Modi crafted and executed to some good results," said former Ambassador Rajiv Bhatia, now a Distinguished Fellow of the Foreign Policy Studies Programme at Gateway House, a Mumbai think tank.
Bhatia said closeness to Trump "came in handy" for New Delhi. "The strengthening of the Quad and the Malabar exercises, coming amid
India's stand-off with China
, happened because of that proximity", he said, referring to the grouping of the US, India, Japan and Australia and their recent joint military exercise.
Another product of these close ties was a softer approach towards contentious issues, especially around the Modi government's handling of
religious minorities
.
Meenakshi Ganguly, the South Asia Director at Human Rights Watch, said
human rights
concerns in countries like India had been neglected by the Trump administration.
"We had very low expectations from the Trump executive administration to take up positions on human rights," she said.
Ashley Tellis, a former adviser in the US Department of State, in a recent dossier prepared by the Carnegie Endowment for International Peace on the Biden presidency, said the Trump administration "did not care much" about human rights issues in countries like India. As a result, India's moves might not have faced censure from the Trump administration.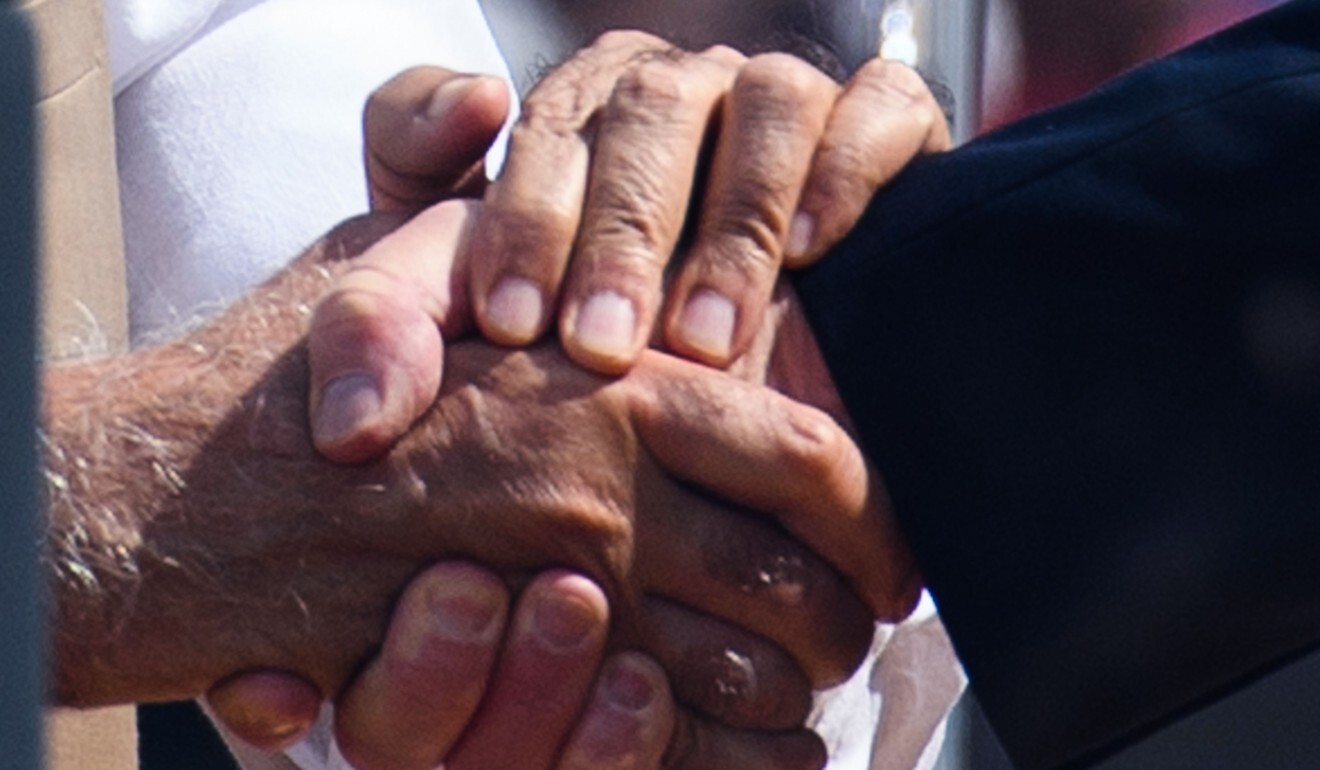 COST OF FRIENDSHIP
However, while the proximity reaped dividends for New Delhi, it came at a cost, with the Modi government having constant run-ins with the Democratic Party, especially on human rights.
On at least two occasions, Democratic lawmakers had tabled resolutions condemning a communications blockade and mass detentions in Jammu &
Kashmir
after New Delhi stripped the state of its constitutional autonomy.
The Indian foreign minister S Jaishankar, on a visit to the
United States
, refused to meet the leadership of a foreign relations panel of the US Senate and House of Representatives, protesting against the inclusion of Congresswoman Pramila Jaypal who had tabled one of the resolutions.
Jaishankar's decision to cancel the meeting invited flak from senior Democrats including Elizabeth Warren and Kamala Harris (now the vice-president-elect ) who stood by Jaypal and said it was "wrong for any foreign government" to dictate the participation of members in meetings on Capitol Hill.
A Congressional Research Service report this January, prepared for US Members of Congress, said India's rise as a US partner had always been one of the few subjects of bipartisan consensus but New Delhi's domestic policies meant that consensus was "eroding", especially among Democratic lawmakers.
Worryingly for New Delhi there are signs such run-ins may increase under Biden.
Tellis, writing in the dossier, said: "Biden would likely be different, bringing domestic Indian political developments under greater US scrutiny".
Biden, outlining the vision for his administration, has said he was "disappointed" by the Modi administration's move to amend citizenship laws in the country, fast-tracking refugee status for non-Muslim refugees from neighbouring countries – something Biden said was "inconsistent" with the country's tradition of secularism.
Biden has also criticised the Modi government's handling of Kashmir saying that "restrictions on dissent, such as preventing peaceful protests or the shutting or slowing of the internet weaken democracy".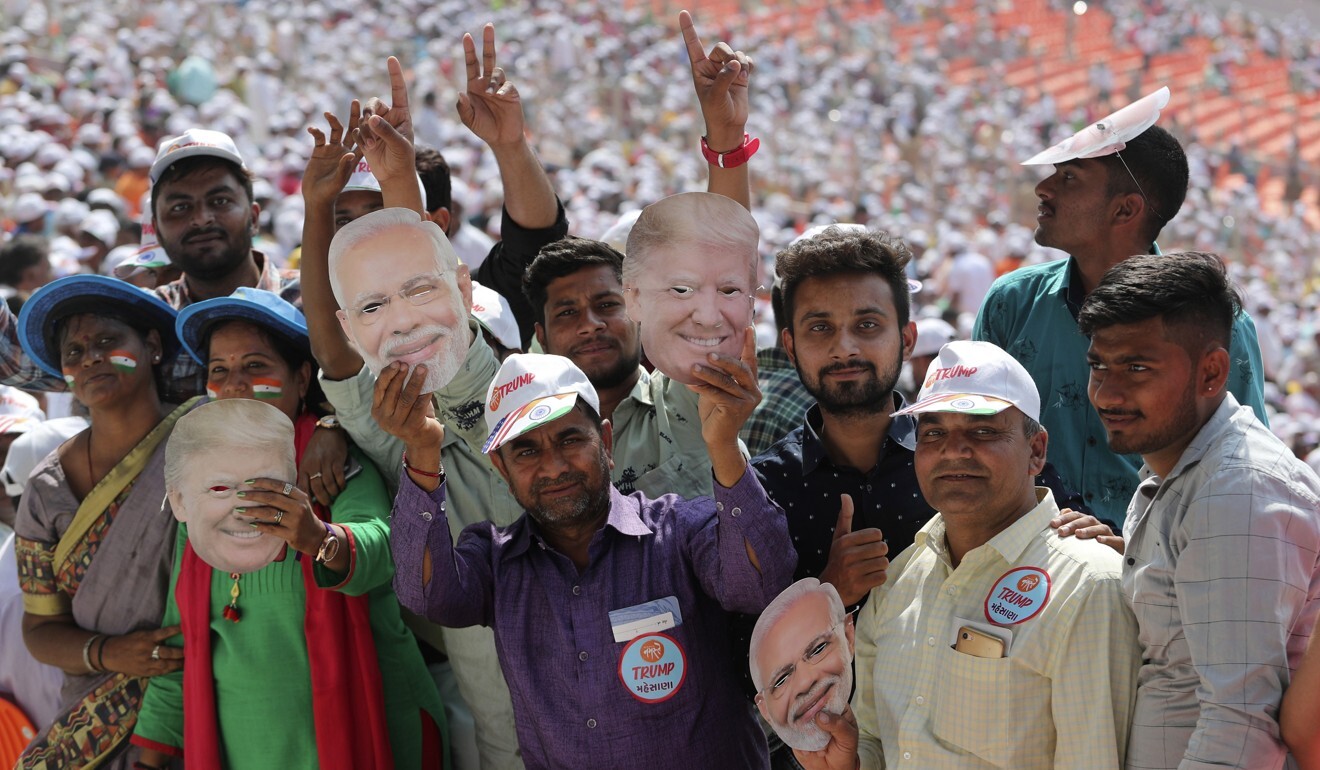 COMMON CONCERNS
Even so, experts said that while there might be differences between the Biden and Modi administrations, how they dealt with common concerns would matter more.
New Delhi would be hoping for continuity in Washington's policy towards both China and
Pakistan
. Biden has indicated he might not differ much from current policies on some issues, saying his administration would "work with India to support a rules-based and stable Indo-Pacific region in which no country, including China, is able to threaten neighbours with impunity".
Bhatia, the former ambassador, said Biden's approach would determine the relationship given India was "resetting" its China policy.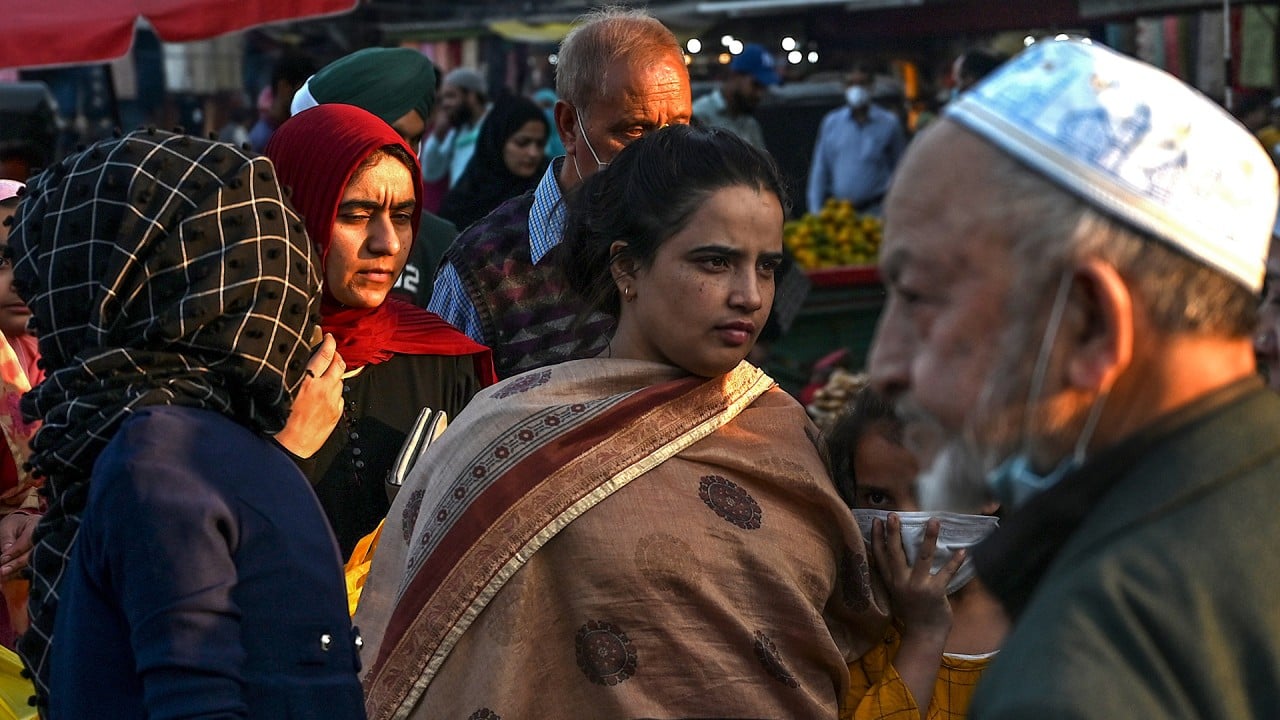 02:31
Biden's victory instills fresh hope in Kashmir over revocation of special status
Biden's victory instills fresh hope in Kashmir over revocation of special status
"India is clear that its ties with China in the short-to-medium term will be very different from what they were in the last five years. Therefore, the India-US relationship will be clearer once the world knows Biden's China policy."
Biden's policy towards Pakistan and
Russia
will also be litmus tests for New Delhi. A retired Indian lieutenant general said New Delhi might not be happy if the US pressured India over its ties with Moscow.
"Especially in defence cooperation, India-Russia ties are critical to India's security needs. Hence, India will have to convince the Biden administration to ensure it is not caught in the crossfire between Washington and Moscow."
This article appeared in the South China Morning Post print edition as: Modi-Trump bromance may come back to bite