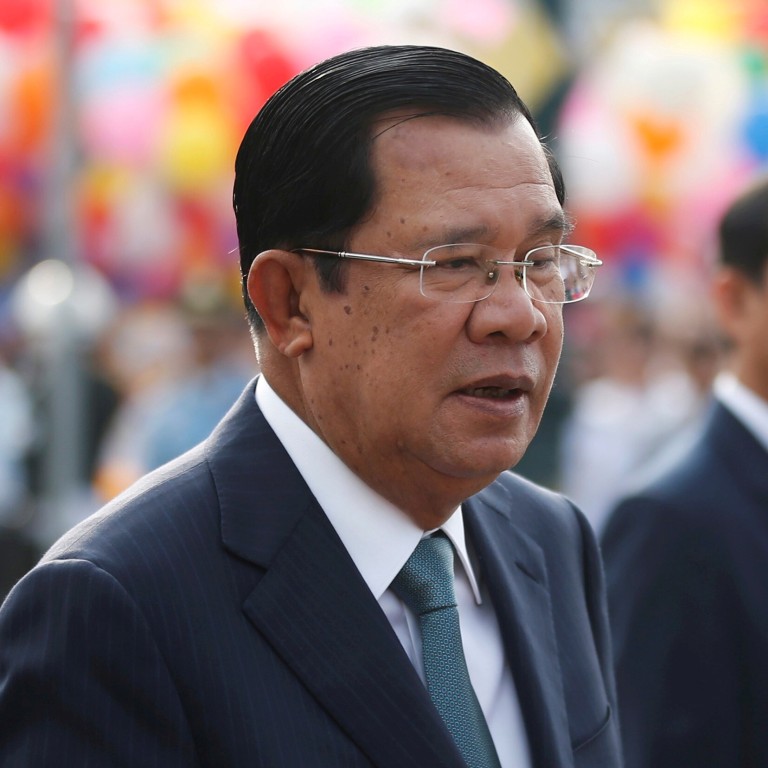 Cambodia's caution over China's Covid-19 vaccine a signal to US: analysts
With some 362 infections and low community transmission, the country is in no urgency to accept vaccines as compared with other nations
Hun Sen's wariness over China's CoronaVac also signals that even though Phnom Penh's ties with Beijing are deepening, it won't always bend to China, experts say
Cambodia's wariness about accepting China-produced
coronavirus vaccines
not only indicates the pandemic is well-handled, it's a message by Phnom Penh that even though its ties with Beijing are deepening, it is not a proxy of the Asian giant, said Cambodian analysts.
Earlier this week, Cambodian Prime Minister Hun Sen said his country would order its first batch of Covid-19 vaccines via the United Nations-backed Covax programme, which provides subsidies to 92 lower-income countries for several vaccines, but these do not include China's Sinovac shots.
Hun Sen said he would only trust and accept vaccines approved by the World Health Organization (WHO). "Cambodia is not a dustbin, and not a place for a vaccine trial,"
said the leader
, who is known to be a close ally of China.
However, a day after the prime minister's comments, Cambodia's Health Ministry made it clear that did not mean the country had publicly shunned the use of Chinese Covid-19 vaccines. Rather, it meant that the country would only buy vaccines approved by the world health body.
Ministry spokeswoman Or Vandine said a media outlet had falsely quoted Hun Sen's speech claiming that Cambodia would not buy coronavirus vaccines from China. Even though the outlet was not named, Nikkei Asia ran a headline on Tuesday suggesting Hun Sen's speech was a rejection of China.
Sophal Ear, a diplomacy and world affairs professor at the Occidental College at Los Angeles, said the about face stemmed from Phnom Penh's anxiety about angering Beijing.
"They never want to offend their patron China, of course. So they blame the media for putting words in Hun Sen's mouth," Ear said. "You don't bite the hand that feeds you."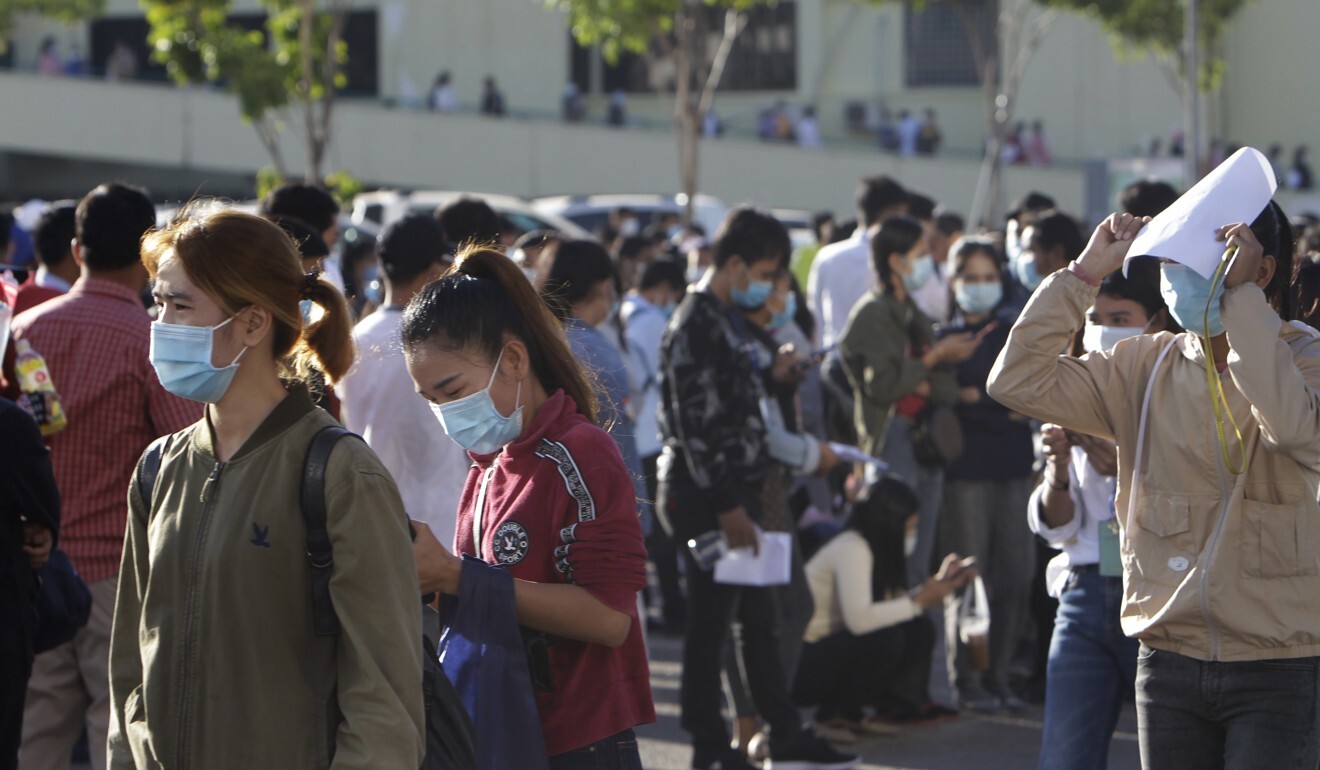 In recent years, Beijing has forged close political, economic and military ties with the Southeast Asian country, leading to accusations that
Cambodia
has become too reliant on
China
.
In August, Chinese Premier Li Keqiang said Beijing would give priority vaccine access to Southeast Asian countries such as Cambodia, Myanmar, Laos, Thailand and Vietnam. Foreign Minister Wang Yi repeated this offer during his visit to Cambodia in October.
The announcements came after Chinese President Xi Jinping in May told the WHO's annual assembly that China would make its Covid-19 vaccine a "global public good", adding that it was Beijing's "contribution to ensuring vaccine accessibility and affordability in developing countries".
Sovinda Po, a senior research fellow at the Cambodian Institute for Cooperation and Peace and a PhD candidate at Australia's Griffith University, said there were three reasons for Cambodia's "meticulous consideration" about Chinese-made vaccines.
Firstly, Cambodia did not urgently need the shots as it was not as badly affected by the pandemic as compared with countries such as Britain and the United States, Po said.
Neighbouring Indonesia, which has over 650,000 cases, last week accepted the first international shipments of China's vaccine, in preparation for a mass vaccination campaign ahead of expected local approval.
Cambodia has recorded 362 confirmed cases and no deaths, and has few community infections, a clear sign the pandemic "is under very tight control", according to Po.
Hun Sen also has to ensure any vaccines that enter the country will not undo his government's good work. "If he accepts the Chinese vaccine now and there is something wrong with it, the mistake will sabotage all the good credit his government has built," she said.
Cambodia's reluctance to take China's vaccine, according to Po, was also a signal to Western countries, especially the US, that Cambodia "is not a Chinese proxy and they should reconsider their engagement strategy with Cambodia".
This is especially important right now as power rivalries between China and the US have not shown signs of abating, while Cambodia-US relations have shown no signs of improvement, Po said.
Phnom Penh's ties with Washington have been strained in recent months over the demolition of a US-built facility at a naval base southwest of the country in Ream, fuelling speculation that Cambodia planned to host China's military. However, Cambodia has repeatedly denied reports it has reached a deal to let China place its forces at the base.
Po said that even as Cambodia moved closer to China, the moves were "carefully calculated", and that "one should not assume that Cambodia will always be receptive to China".
03:58
Poor countries said to be left behind in Covid-19 vaccine race as rich nations get first doses
Poor countries said to be left behind in Covid-19 vaccine race as rich nations get first doses
Ear, the Occidental College professor, said Hun Sen had to be cautious over China-made vaccines because "if he took the vaccines uncritically, after negative reports about how China is conducting its trials for the vaccine … it would appear to be irresponsible".
Despite not knowing the results of phase 3 trials – a status typically required to receive regulatory approval – the CoronaVac vaccine by Chinese biopharmaceutical firm Sinovac has since July been approved for emergency use in China to inoculate high-risk groups, wrote Adam Taylor from the Griffith Menzies Health Institute Queensland in The Conversation website last week.
These groups include Chinese government officials and health care workers, said Taylor, who is the Early Career Research Leader, Emerging Viruses, Inflammation and Therapeutics Group at the institute.
He added that the emergency approval for use of a number of the vaccines developed in China came exceptionally early in the clinical trial process, and that was "likely to have raised concerns that the correct due diligence for safety isn't being followed".
On Monday, Brazil accused China of not being transparent in its efforts to win emergency approval for CoronaVac.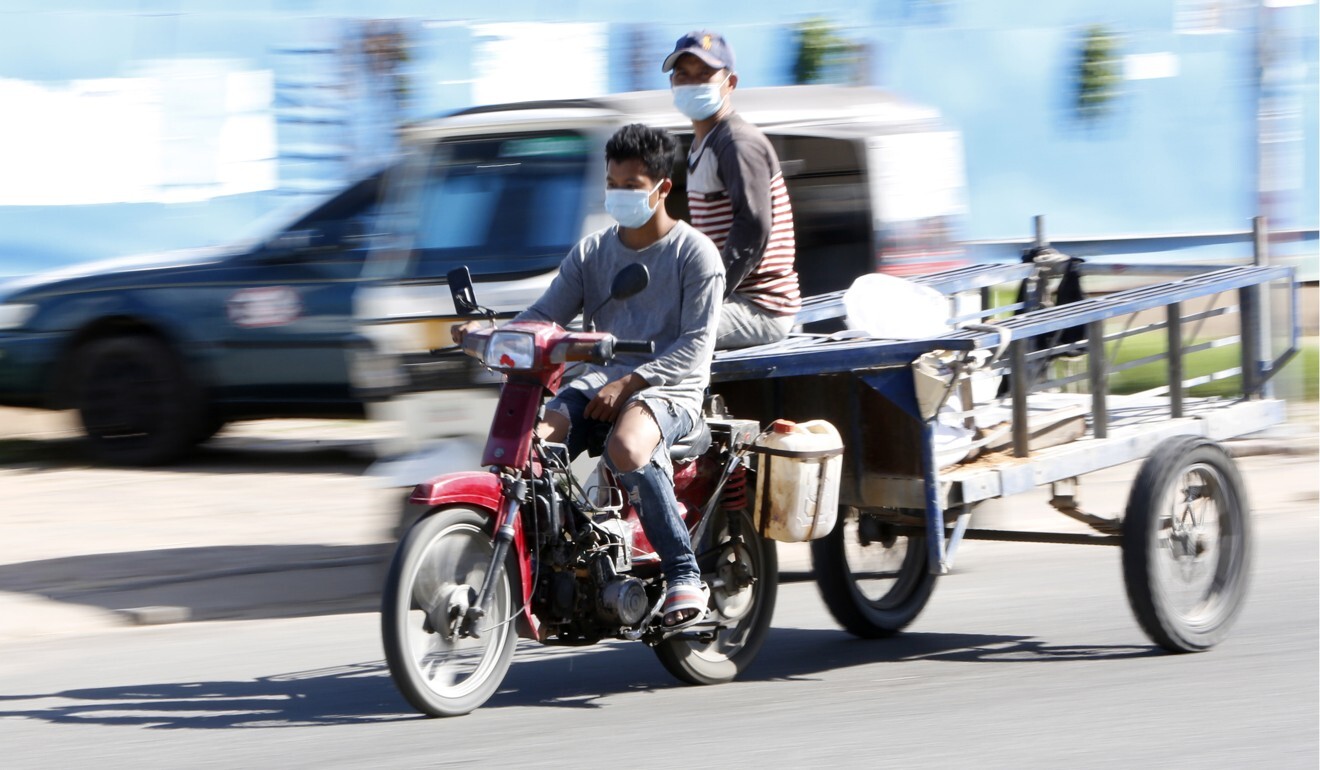 Ear said even though Hun Sen appeared to be "posturing to appear more critical of China", his non-acceptance of Chinese vaccines was not the same as refusing money from Beijing.
"Right now, he merely said no to a vaccine that folks have doubts about being independently verified as effective and safe," Ear said. "The day Hun Sen says no to Chinese money or projects will be the day he is finally shifting gears."
Kimkong Heng, a PhD candidate at the University of Queensland, pointed out that in Hun Sen's earlier statements, he did not specifically mention China's vaccine. Rather, he said he would not allow Cambodians to be used for a vaccine trial conducted by any country, and would only accept WHO-approved shots.
"This is a smart statement reflecting an understanding of the developmental stage of Covid-19 vaccines," Heng said, adding that it helped to enhance his legitimacy as a caring and wise leader.
Heng noted that in the face of growing pressure from Western governments, Hun Sen had "put in a lot of effort to maintain and sustain his legitimacy".
In power for 35 years, Hun Sen has often been accused of heading an authoritarian regime. In recent years, several Western nations have imposed sanctions on his government, especially after the 2018 election which they concluded was neither free nor fair. This year, the European Union withdrew some preferential trading privileges.
Last week, the US embassy in Cambodia urged Phnom Penh to fully respect the freedoms of its people as cited in the country's constitution.
Heng said Hun Sen's decision on Chinese vaccines could change depending on the pace of development of such vaccines.
"For the time being, it's fine to wait and good to say something nice," he said. "But free Chinese Covid-19 vaccines would be too tempting to resist in the future."
This article appeared in the South China Morning Post print edition as: Caution on China jabs 'A message to West'