Thailand
Get more with myNEWS
A personalised news feed of stories that matter to you
Learn more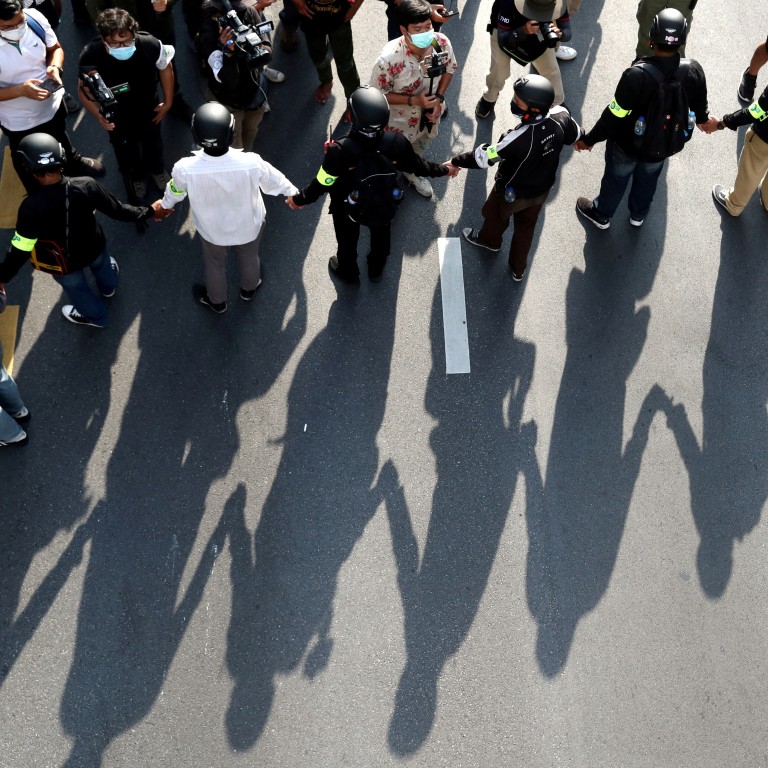 In Thailand, pro-democrats take aim at 'Big House' political dynasties in local elections
Upstart Progressive Movement to run in nearly half of elections, hoping to unseat establishment politicians and parties
But it faces off against one of the country's notorious political clans in Chonburi, where the Khunpleum family has ruled for years
Framed by a giant poster of himself, Wittaya Khunpleum, who belongs to one of Thailand's most successful – and notorious – family political clans, takes the microphone and leads the crowd of mainly middle-aged supporters in chants of "We love Chonburi!"
Much of
Thailand
is run by such clans, dubbed
Baan Yai
or "Big Houses" – dynasties enmeshed in local government, business and society who trade favours, award contracts, intimidate rivals and win elections.
But by playing money politics, these dynasties also impede the country's democratic growth, according to critics, who see Sunday's elections of Provincial Administrative Organisations (PAOs) – the first since the 2014 coup – as a chance to test whether a vibrant young reform movement on the streets translates into votes for greater democracy throughout the country.
The recently founded Progressive Movement, led by the champion of Thailand's "Gen Z" pro-democracy front, Thanathorn Jungroongruangkit, is competing in 32 of the 76 PAOs, hoping its "new politics" message will bring out young voters against old power players.
In Chonburi, politics is the family business of the Khunpleum clan. For decades they have run the eastern seaboard, an area with billions of dollars worth of investments in ports, airports and rail links in the pipeline and home to the tourist gold mine of Pattaya.
The patriarch of the clan, Somchai, dubbed the '"Godfather of Chonburi" until his death in 2019, was a bootlegger turned businessman and an agile political operator who established the family banner as a vote bank for governments of all colours. He was jailed over the assassination of a powerful political rival in 2004.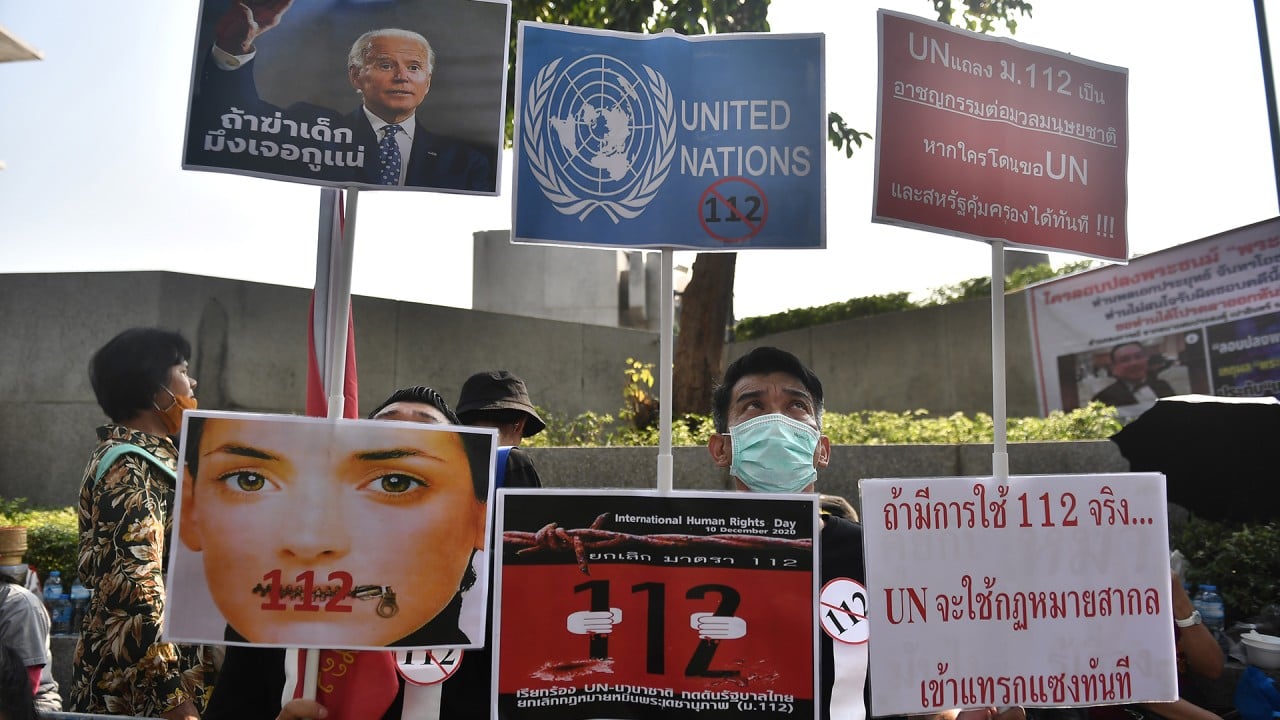 02:37
Thai demonstrators gather near UN office calling for action against royal insult law
Thai demonstrators gather near UN office calling for action against royal insult law
Somchai's third-youngest son, Ittipol, is currently the minister of culture, a position given after the Khunpleums allied with the army-backed government of Prayuth Chan-ocha in the 2019 national elections. The elderly Somchai was granted early release from jail shortly before the alliance was announced so he could be treated for cancer. Two other sons are city mayors, one in Pattaya and the other in neighbouring Saensuk.
On Sunday, Wittaya hopes the denizens of Chonburi will again vote for him as chief executive of the PAO to lead the district councillors and oversee provincial funds meant for everything from new roads and trash bins to marketing campaigns to lure tourists.
At a final Friday night campaign event, Wittaya-allied speakers hailed the "team" behind Chonburi's rise to become one of Thailand's richest provinces. Yet Wittaya had little to tell the crowd in policy terms – his family name carries enough weight alone for many in Chonburi.
"Unite with us, brothers and sisters who love Chonburi," he said to applause.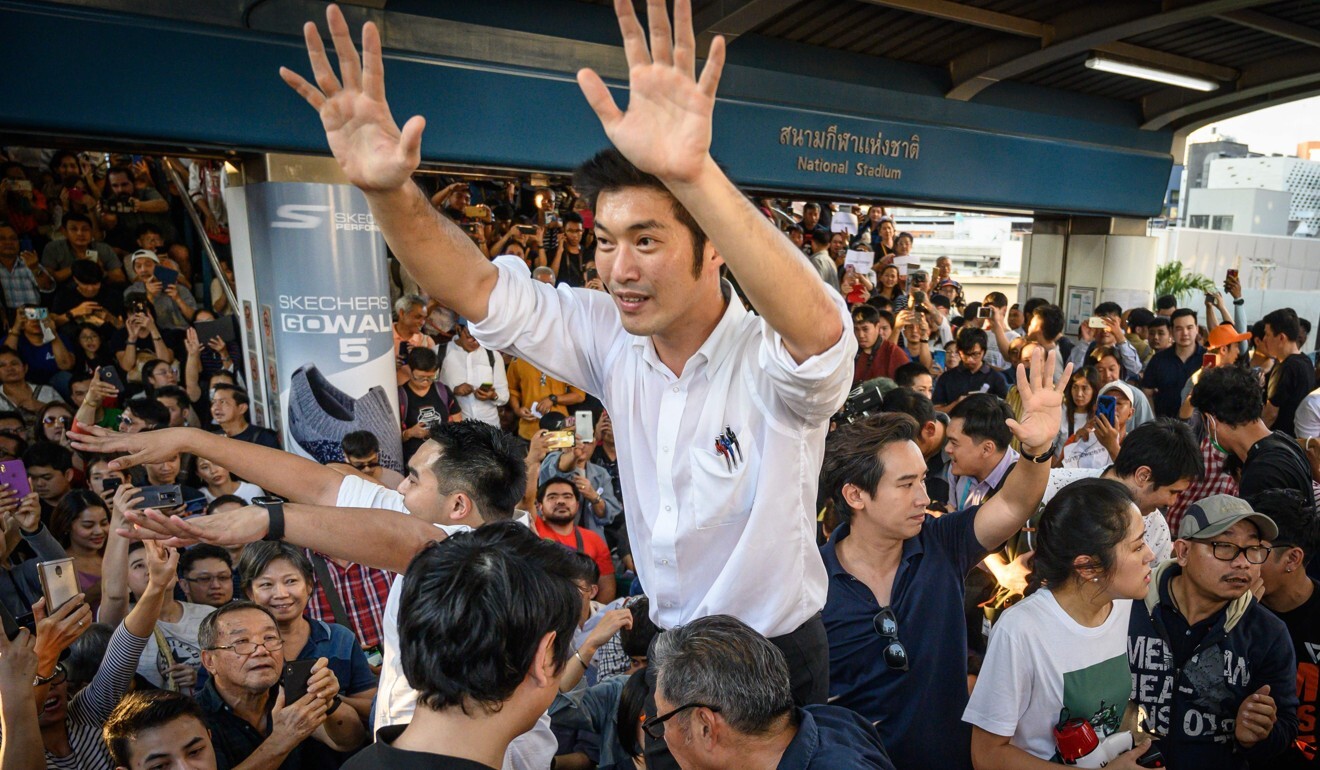 His main rival, Ploylapat Singtothong from the Progressive Movement, is campaigning on a platform of transparency, accountability and clean politics. Ploylapat says that as the incumbent head of the Chonburi PAO, Wittaya and his councillor allies have squandered millions of dollars on waste-management schemes, and she is urging young people to smash the assumption that only those with the name Khunpleum can hold office in Chonburi.
With the star backing of Thanathorn and predictions of a high turnout, the party is hoping to deliver a shock victory, which would carry a wider warning to the army-backed government that the status quo is no longer working.
"In order to democratise Thailand, you have to start with local elections," Thanathorn told This Week in Asia. "The strength of democracy at the local election level will determine the strength of democracy at the national level."
NEW POLITICS, OLD PROBLEMS
Thai power is concentrated in Bangkok, enabling those in government to marshal vast budgets and loyalties across the 76 provinces.
Experts say that has led to patronage flourishing at the expense of forward-thinking policy.
"Centralised power makes the country weak and makes it hard to respond to problems and crises," said Orathai Kokpol, a political science academic at Thammasat University.
With little polling done before the elections, it is impossible to predict who will win in the PAOs targeted by Thanathorn's group – key areas like Chonburi and the Bangkok suburbs Samut Prakan, Samut Sakhorn and Nakhon Pathom, which are notorious for their influential families.
The Progressive Movement wants the elections to complement a pro-democracy street movement in Bangkok that has stunned the powers that be with bold calls for reforms of politics, society and, crucially, the monarchy. Big wins on Sunday could mark the first step on a long road to pushing the government out and deliver another watershed statement by a cohort of youth that has rejected conservative values.
"We want to prove that the new politics based on trust between the people is stronger than an old politics that's based on vote-buying," Thanathorn said.
Thanatorn's Future Forward party emerged from nowhere to become Thailand's third-biggest political force in 2019 elections, soaking up six million votes. But the party was disbanded in 2020 and Thanathorn banned from holding political office for 10 years after a court ruling over a loan, which experts say was aimed at taking Thailand's most dynamic political figure out of the game.
Some analysts said they detected political gamesmanship when the government unexpectedly announced in October that PAO elections would be held in December, six years after the last round of local balloting.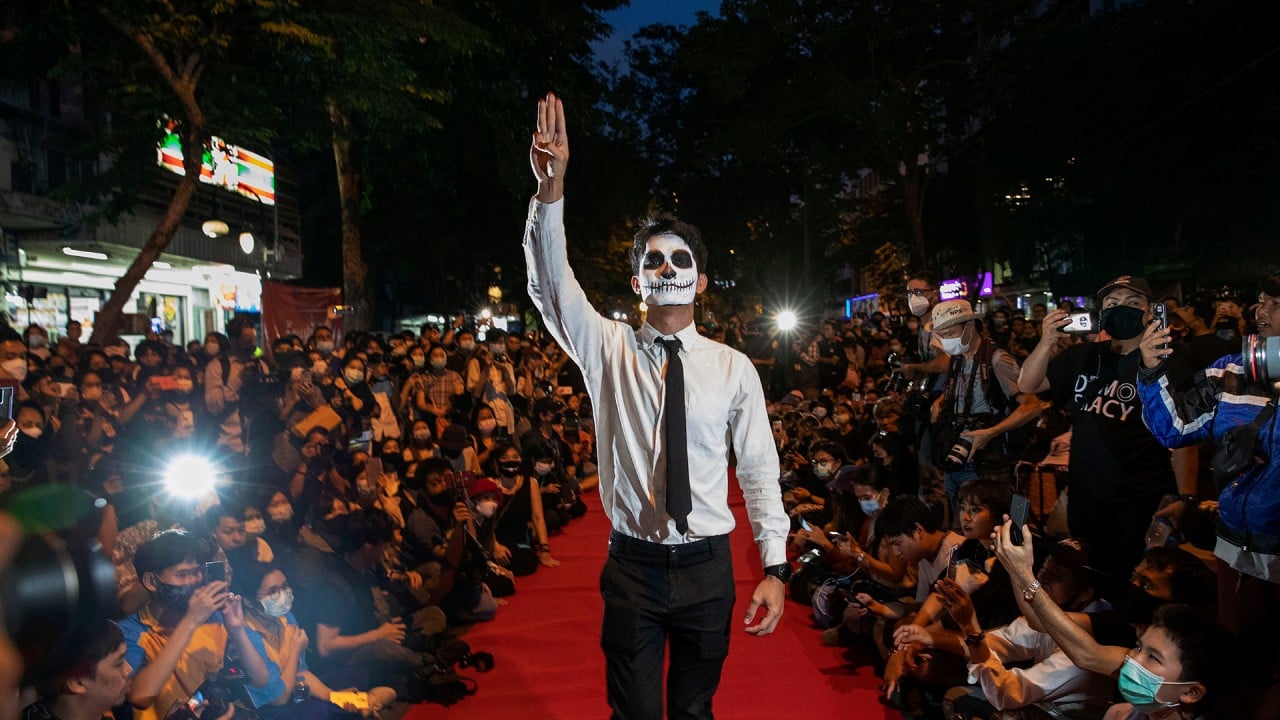 01:43
Thai protesters turn Bangkok street into catwalk to mock princess's fashion show
Thai protesters turn Bangkok street into catwalk to mock princess's fashion show
"That gives a disadvantage to new players who have had very little time to prepare," said Weerasak Krueathep, an associate professor of public administration at Chulalongkorn University in Bangkok.
The lack of absentee voting may also reduce turnout among younger people, who tend to study or work outside their home districts.
Most significant, Thailand's "Big Houses" are shrewd and resilient.
"It's very hard for new players to flourish here as people have a long history with the Khunpleums," a veteran Chonburi politician told This Week in Asia, requesting anonymity.
"I'm not particularly fond of them, but they're not awful people either," he said. "Anyway, 70 to 80 per cent of all politicians are bad and corrupt. They put personal gain above everything – it's part of our political culture."
This article appeared in the South China Morning Post print edition as: Young reformers aim to topple old clans