Malaysia
Get more with myNEWS
A personalised news feed of stories that matter to you
Learn more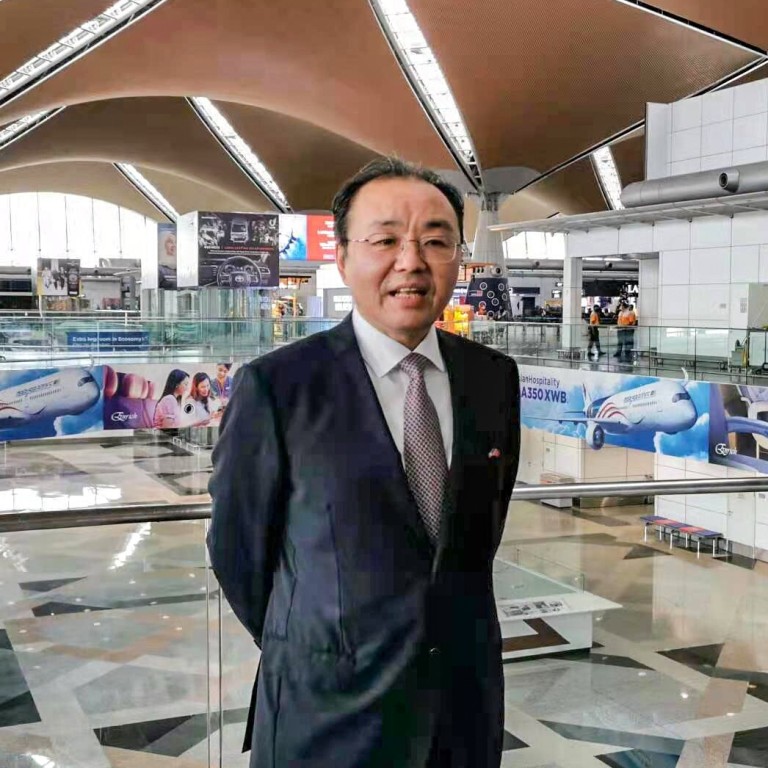 Malaysia has a new ambassador from Beijing. How will he handle their South China Sea dispute?
Ouyang Yujing's appointment could mean 'more authoritative decisions' over the countries' overlapping claims in the waterway
The 55-year-old is described as being 'thoroughly experienced' in land border and maritime affairs, and will also seek to boost the countries' trade relationship
The extensive maritime affairs experience of China's new ambassador to
Malaysia
has attracted the attention of analysts, who say Ouyang Yujing's appointment could mean "more authoritative decisions" over the countries'
South China Sea
dispute.
The former director general of the Department of Boundary and Ocean Affairs of China's foreign affairs ministry, Ouyang, 55, was described by Beijing watchers as a seasoned and capable official.
"He is thoroughly experienced in both land border and maritime affairs," said Ngeow Chow Bing, director of the University of Malaya's Institute of China Studies. "With this background, it can be expected that he would want to engage Malaysia on South China Sea affairs, perhaps to reinvigorate the bilateral mechanism that was reportedly agreed upon in 2019."
Ouyang, who replaces former ambassador Bai Tian, has extensive involvement in China's land-border negotiation work with Russia, Kazakhstan, Mongolia, Kyrgyzstan and Tajikistan, as well as border trade negotiations with Laos,
Vietnam
, and Myanmar.
The most striking difference between Ouyang and his predecessor, Ngeow said, was that Bai was seen as more of a "generalist" while Ouyang "is more a specialist kind. Ouyang is also older and more senior than [49-year-old Bai], and has a more complete CV. He can make more authoritative decisions as an ambassador."
The ambassador served in the boundary and ocean affairs department during China's dispute with
the Philippines
over the South China Sea that was taken to the
United Nations
Permanent Court of Arbitration in 2016. The arbitration ruling invalidated many of China's claims in the waterway, though Beijing has rejected it.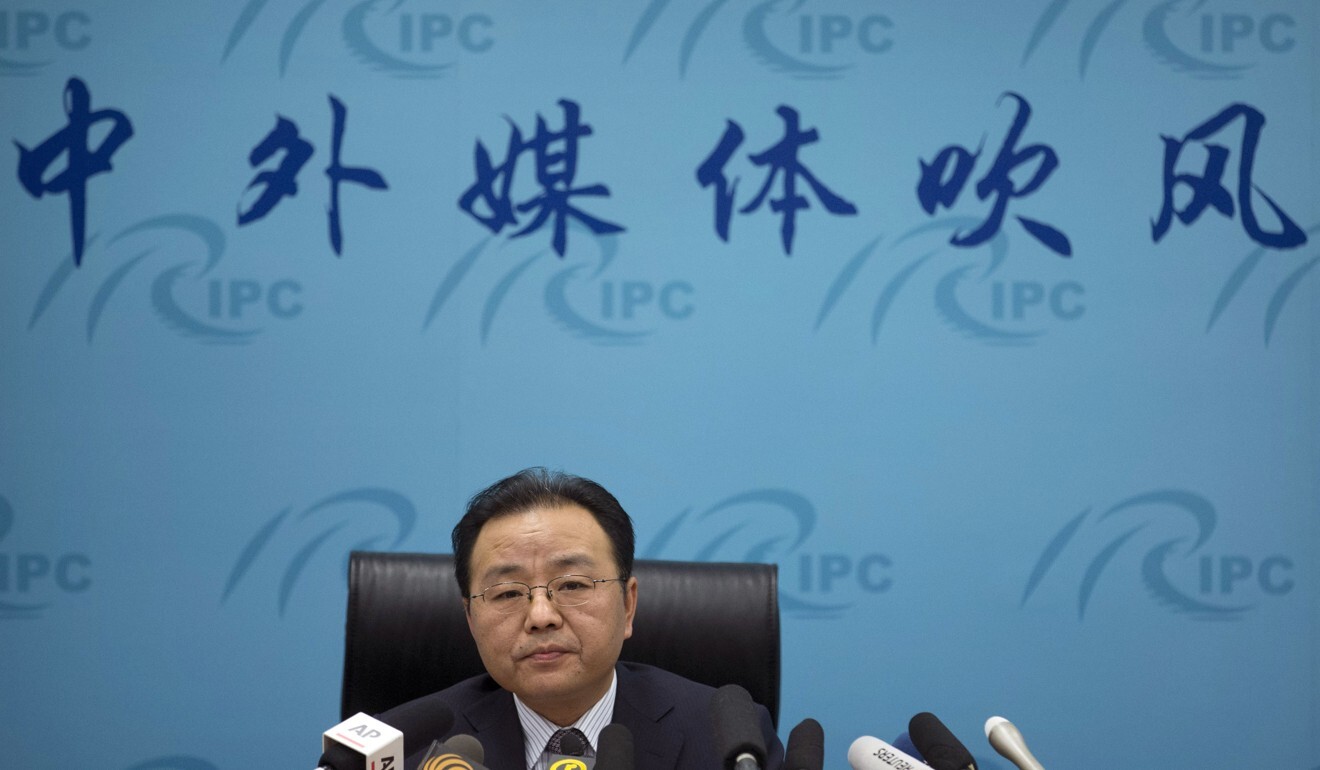 Upon arriving in Kuala Lumpur on Sunday, Ouyang told reporters Malaysia had a "diverse, inclusive culture and a warm and friendly people", according to local newspaper The Star, and said he would be working to deepen bilateral ties between Kuala Lumpur and Beijing while the two continued to work together to counter challenges such as the Covid-19 pandemic and the global economic downturn.
Ngeow said Ouyang's "first and foremost priority" would be to maintain an overall healthy and productive bilateral relationship. "He would have to balance his professional expertise in international law and boundary affairs with managing the whole embassy for comprehensive engagements," he said.
As per the UN Convention for the Law of the Sea, the same agreement under which the 2016 arbitral ruling was made, Malaysia claims the seabed and waters that extend 200 nautical miles from its coast, including an extended continental shelf claim it jointly submitted with Vietnam in 2009.
China objects to most of Malaysia's maritime claims, saying the waters fall within its "nine-dash line", a geographical marker that stretches as far as 2,000km from the Chinese mainland and reaches waters close to Malaysia, Vietnam and the Philippines.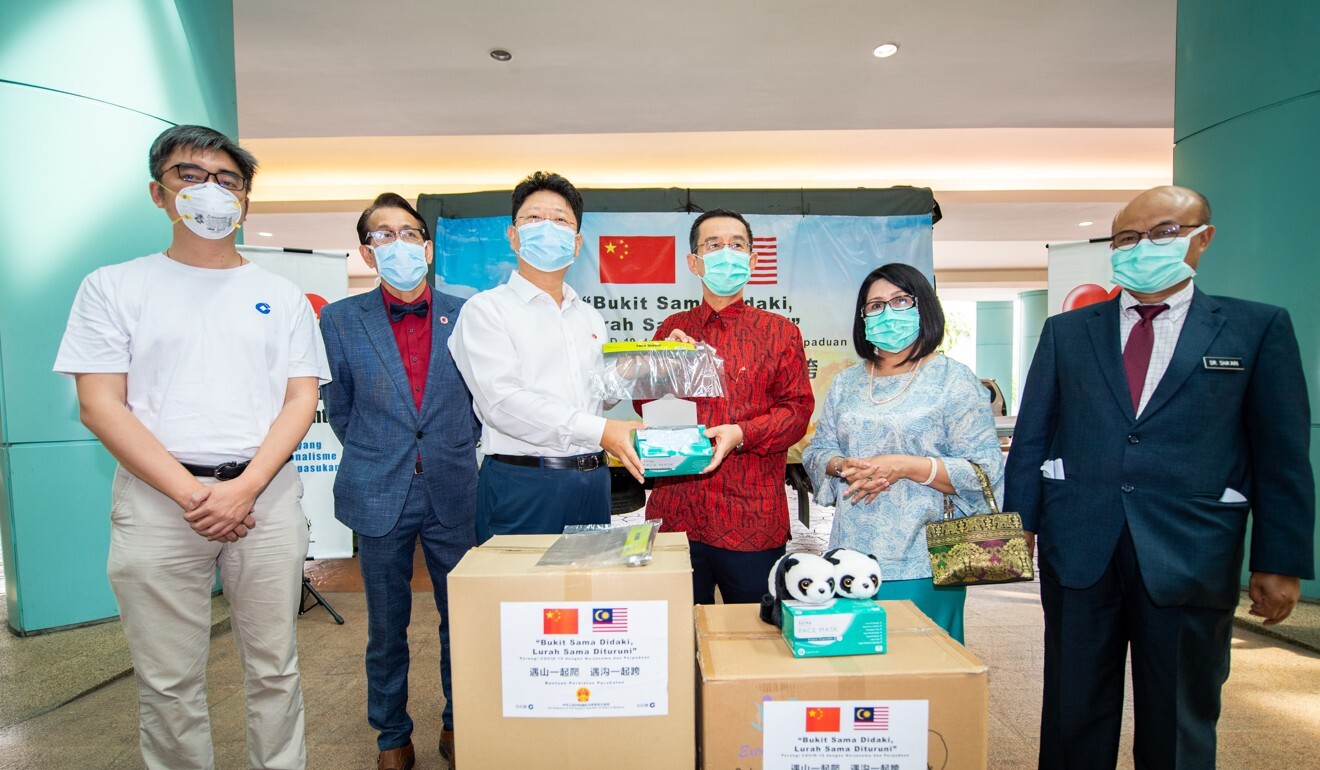 Malaysia's king, Sultan Abdullah Sultan Ahmad Shah, in late November bid farewell to Bai, expressing his gratitude to him and Chinese President Xi Jinping for the continued assistance and contributions from Beijing during the pandemic. China earlier this year donated 2 million face masks, 120,000 sets of personal protective equipment and 200 ventilators to Malaysia.
Ouyang's other priority would be raising trade volumes and ensuring the smooth running of various Belt and Road Initiative projects in Malaysia, said Oh Ei Sun, a senior fellow with the Singapore Institute of International Affairs.
Malaysia is a key country in the global infrastructure development plan, with projects under way including the US$11 billion East Coast Rail Link.
"China will continue to emphasise the economic relations with Southeast Asia as well as what it perceives to be its crucial maritime interests in the South China Sea," Oh said. "But Malaysia will continue to deal with South China Sea concerns in a very low-key manner, which has been the way across three administrations."
China and Malaysia have enjoyed a strong trade relationship even during the pandemic. It was the primary destination for Malaysian goods in 2019, with exports valued at 140.9 billion ringgit (US$34.85 billion) or 14.2 per cent of the Southeast Asian nation's overall exports.
The two countries have enjoyed diplomatic ties for several decades, but relations strengthened in 2015 when foreign direct investment flows grew under the administration of former premier Najib Razak.
This article appeared in the South China Morning Post print edition as: new china envoy focus in sea row