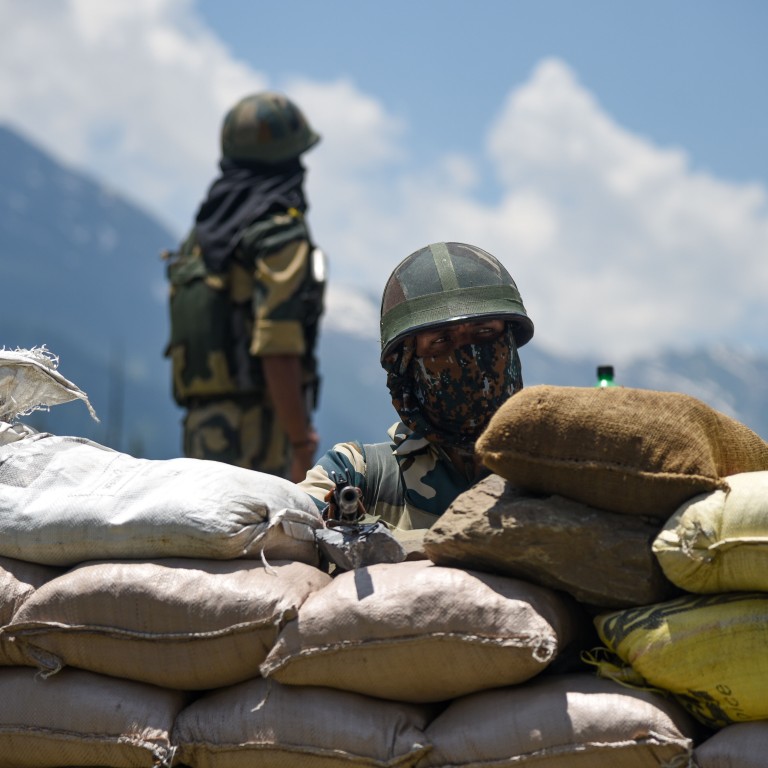 China-India border stand-off: amid push for fresh talks, a winter of uncertainty
Freezing temperatures and heavy snowfall make de-escalation of border stand-off via troop withdrawals nearly impossible
Lack of progress in talks between the two sides is also hampering progress toward a resolution
After more than 40 days without any dialogue, Chinese and
Indian
diplomats met last week in yet another bid to resolve the
border stand-off
, which is now in its eighth month.
Tens of thousands of troops from both sides are still locked face to face, often just metres away, with no signs of resolution. Friday's meeting saw both sides agree to maintain "close consultations" at the
diplomatic
and military levels and to convene again soon.
But there is now a larger danger looming that veterans and insiders believe would make an early resolution to the conflict improbable – a harsh winter.
In the Himalayan region of Ladakh, where the stand-off is playing out, temperatures have dipped below minus 30 degrees Celsius (minus 22 degrees Fahrenheit), with local sources saying that a heavy blanket of snow covers most terrain. Most major roads on the Indian side are either blocked by snow already or have restricted movement – including two of the main highways connecting the region to the rest of the country.
This will have implications for talks between the two sides.
India and China have both been aiming for disengagement – a process to increase the distance between troops deployed at the most forward position – and then to de-escalate, which would mean reducing the number of soldiers as well as arms from the forward areas. Military veterans who have served in the area believe that it is now nearly impossible to withdraw troops because of the logistical nightmares involved in such a move.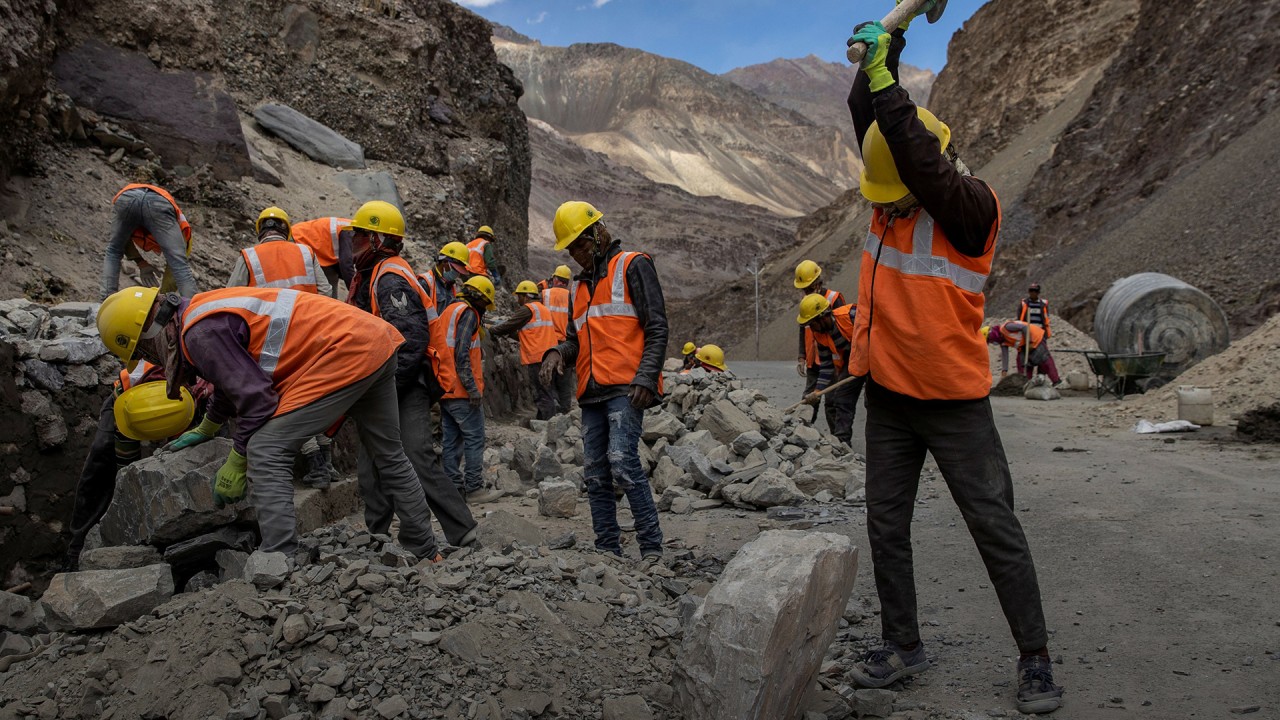 03:06
India pushes to build roads near Chinese border, in a bid to boost infrastructure in border areas
India pushes to build roads near Chinese border, in a bid to boost infrastructure in border areas
Amid this,
tensions between the two countries continue to rise
. Last week, India took its first steps in banning Chinese equipment from the country's telecoms networks by insisting that the government would make a list of "trusted sources for equipment". On Monday, Indian media reports said a group of Chinese soldiers had recently crossed over in Nyoma village and went back after local residents objected.
Since May, Chinese and Indian troops have faced off at numerous places along the Line of Actual Control (LAC), the de facto border separating the Ladakh region and Chinese-controlled Aksai Chin – from the Dapsang plains in northern Ladakh to the northern and southern banks of Pangong Tso Lake to the Chushul-Moldo region.
Last week, the highway connecting Ladakh and Leh to Srinagar in the region of Jammu and
Kashmir
was partially restored after remaining shut for nine days, with only one-way traffic allowed. Similarly, the highway connecting Ladakh to Manali, a crucial connecting link between Ladakh and southern regions like Chandigarh, where crucial airbases provide much of the logistical support, were blocked due to snowfall.
"So, this means both the axes of entry and exit for vehicles from Ladakh, from the Kargil and the Manali side, are not useful for the winter. So, you cannot de-escalate," said Rakesh Sharma, a retired Indian army lieutenant general who previously commanded troops in the Ladakh region.
For any de-escalation to take effect, Sharma said, many convoys carrying troops and arms would have to move out, which the roads do not permit. "We are stuck with whatever we have, then – we can't even turn over our troops."
Locals say that the poor connectivity is hampering even smaller passenger vehicles, like cars, let alone larger trucks and military vehicles. "On both sides along the roads, the earth is covered with snow, so military vehicles cannot even pull over or else they would find themselves in a snow desert of sorts," said a local villager from Chushul village, one of the villages close to the Pangong Tso lake, one of the sites of the face-off.
TRUST DEFICIT
Such logistical difficulties, however, only compound the existing complexities between the two sides.
Defence sources in New Delhi said shaky grounds existed for mutual understanding with Beijing. A separate set of diplomatic talks was recently held after a gap of two months through the two countries' Working Mechanism For Consultation and Coordination on India-China Border Affairs – a crucial process by which both countries maintain an official line of communication.
Military talks between the two sides were last held on November 6, with Indian media reports quoting sources who said New Delhi was waiting for Beijing's response on further talks.
Analysts believe a key aspect that is likely to halt progress in talks is the difficulty in verifying on the ground any agreements that the two sides could reach.
"Let's say both sides agree to de-escalate. For India, the key question is, who will verify whether the Chinese have actually de-escalated or if its troops have just moved slightly away from the forward areas?" said Sanjay Kulkarni, a retired Indian army lieutenant general.
At the root of such dilemmas lies a simple fact, he said: "There is a trust deficit now. There is no way that India will want to trust the Chinese on their word. Neither will they want to trust India and withdraw."
What makes the process of verification even more difficult is the weather. Defence sources said that as much as both sides would want to patrol right now, winter conditions can often make this very difficult.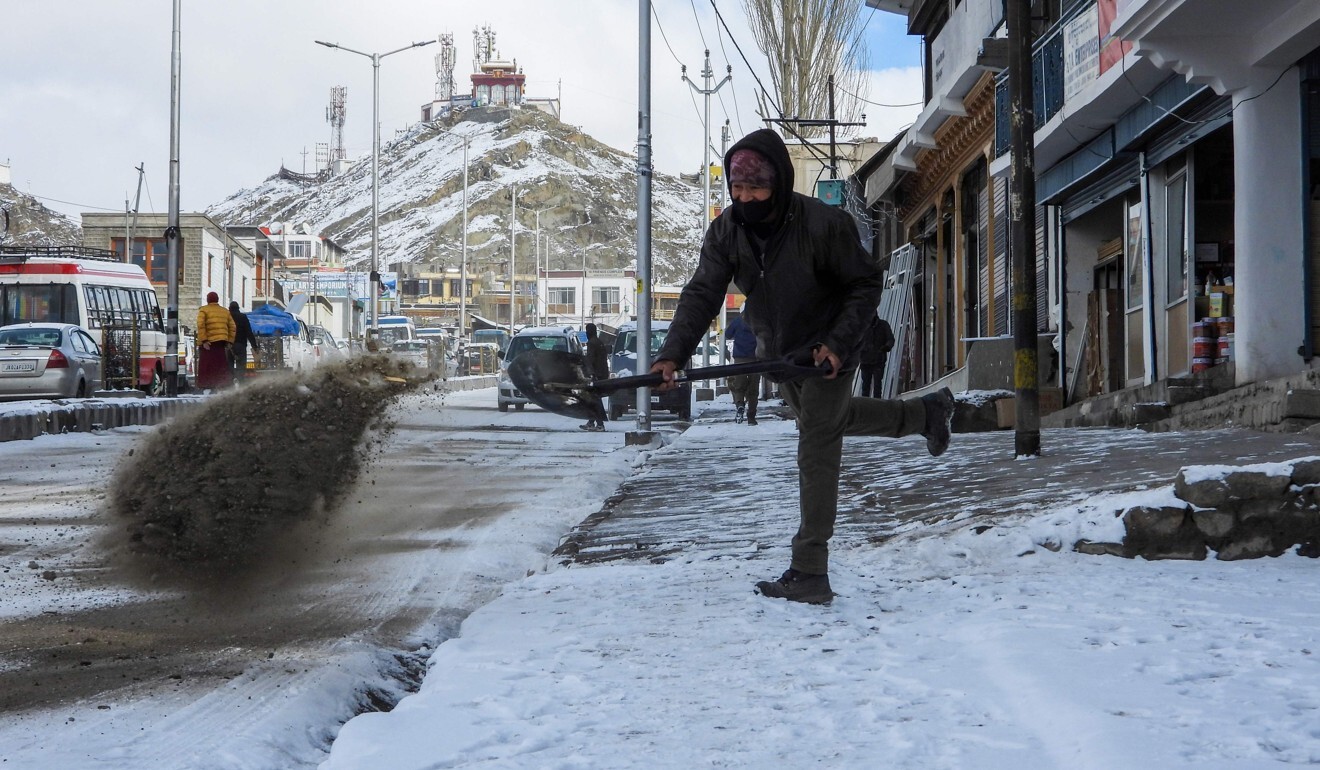 Kulkarni, who in 1984 led an army operation to take control of the Siachen Glacier in northern Ladakh – which, at 6,700 metres, is known as the world's highest battlefield – said it was common for troops to suffer from such things as snow blindness, frostbite, and even dependent oedema – the swelling of body parts.
Sharma, who was posted in the Ladakh region, agreed. "It is tough, very tough. It is so windy that it takes away your body heat in no time, making it difficult to even stand and do work."
An Indian army official said that patrolling gets very tough, especially in hostile terrain. "With such low visibility, you lose your orientation and often get lost," he said, speaking on condition of anonymity. "The danger is, you can even end up crossing the LAC in such conditions and that could lead to a disaster."
Analysts agreed but said that road blockages in the region were inevitable at this time of year.
"The Rohtang link, connecting Ladakh to Manali, is unlikely to open before May, whereas the Srinagar-Leh highway might open by February or March but will take two months for continuous, seamless connectivity," Sharma said.
"We are stuck because of the Chinese, but in some ways we are also stuck because of the weather and the terrain."
This article appeared in the South China Morning Post print edition as: harsh winter the common enemy