Philippine police's Christmas prank puts brutality, mistrust in spotlight after recent killing of mother and son
President Rodrigo Duterte's 'war on drugs' has been blamed for thousands of deaths and a culture of police impunity, with the ICC considering a probe
The point-blank shooting of a mother and son in Tarlac province by an off-duty officer has sparked fresh anger at human rights violations
On December 15, policemen in Cebu City in the
Philippines
approached two men, told them they were under arrest and led them to a waiting vehicle. The two nervous men were surprised when more officers suddenly appeared, sang them a carol and then presented them with a gift basket.
It was, the police explained, their way of wishing members of the public a merry Christmas.
The bizarre prank did not go down well. Commission on Human Rights spokeswoman Jacqueline De Guia said it was "no laughing matter" and might "heighten the worry of individuals who may have developed mistrust toward law enforcers".
Filipinos have good reason to mistrust and fear the police, who have been linked with murder, corruption and violence, especially since the start of President
Rodrigo Duterte
's "war on drugs" in 2016.
The United Nations estimates more than 8,000 people have been killed in the drug war, while the Philippine human rights commission believes the number could be as high as 27,000.
Earlier this month, the International Criminal Court's chief prosecutor said there was "reasonable basis to believe" that Duterte's crackdown was responsible for crimes against humanity, and it would make a decision next year on
opening an investigation
.
The most recent instance of police brutality took place on December 20 in the town of Paniqui in Tarlac province, north of Manila, when police staff sergeant Jonel Nuezca, 46, shot and killed his neighbours Sonya Gregorio, 52, and her son Frank, 25, at close range.
Nuezca barged into their yard after Frank reportedly set off a home-made cannon – a device that makes a booming sound and is typically used to celebrate New Year. Although he was off-duty and not in uniform, Nuezca tried to arrest the young man while his mother attempted to fend him off, hugging her son tightly.
When Nuezca's teenage daughter yelled "My father is a policeman" and Sonya replied "I don't care", he whipped out a gun. The last words the mother and son heard were Nuezca saying in Tagalog: "F*** you, you want me to finish you off right now?"
Aware that he was being recorded, Nuezca coolly shot each of his victims in the face, and then shot them again when they fell. In the video, a witness can be heard screaming "You're an animal" at Nuezca, who calmly walked away with his daughter.
The video was widely circulated on social media before YouTube removed it. The hashtag #StopTheKillingsPH trended on Twitter after the incident.
Senator Panfilo Lacson, a former national chief of police, said if the video recording told the whole story, the police should show no mercy and make sure Nuezca "rots in jail" because "he's the last policeman that they need on the force".
Duterte condemned the killing, saying in his weekly televised address that Nuezca should not be allowed to apply for bail and "there will be hell to pay" for rogue officers. Police chief Debold Sinas said the Philippine National Police (PNP) "does not and will never condone any criminal act of our police officers", and that this was considered an isolated incident.
Investigators have since discovered that Nuezca had a record of abuse going back 10 years, including two homicide cases which were dismissed for a lack of evidence, and several instances of grave misconduct and neglect of duty. In October, he was demoted over a 2014 extortion case in which he and other policemen had arrested two men and demanded money in exchange for releasing them.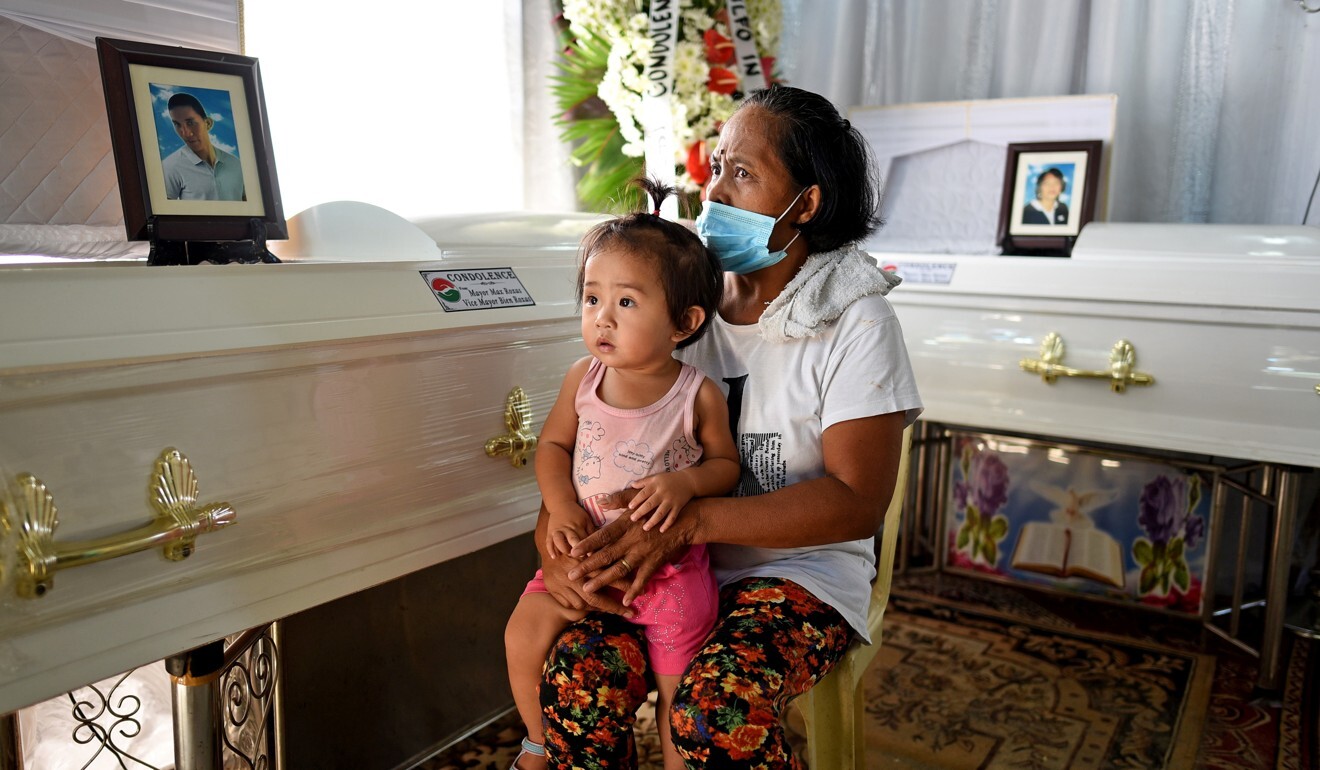 The PNP maintains Nuezca is an exception in the 221,000-strong force, which is slated to hire 37,000 more members this year. But for many Filipinos, he is a typical policeman. There are numerous instances, recorded on video, where police have committed crimes rather than preventing them.
In Baguio City in November, a team that included two members of an anti-drug unit dragged a 25-year-old man into a car in full view of witnesses. The next day the man's headless body was found in a ravine.
In April, a police sergeant shot and killed an army veteran for allegedly violating quarantine. Police said the man was reaching for a gun, which they claimed they found in his bag. But the victim's relatives said he was disabled and the gun was planted by police.
"The police act like kings," said Manuel Mogato, a Pulitzer prize-winning reporter who has covered the police for decades. "The culture of impunity is just too much."
He described the state of the PNP as "deteriorating and abusive", and said the problem was "structural – from recruitment to training".
Mogato laid the blame on Duterte, who has relied on the PNP to wage his war on drugs. The narrative in nearly all the cases was the same, the journalist said: the police conducted a "buy-bust" operation, there was a shoot-out after suspects allegedly resisted, and they wound up dead.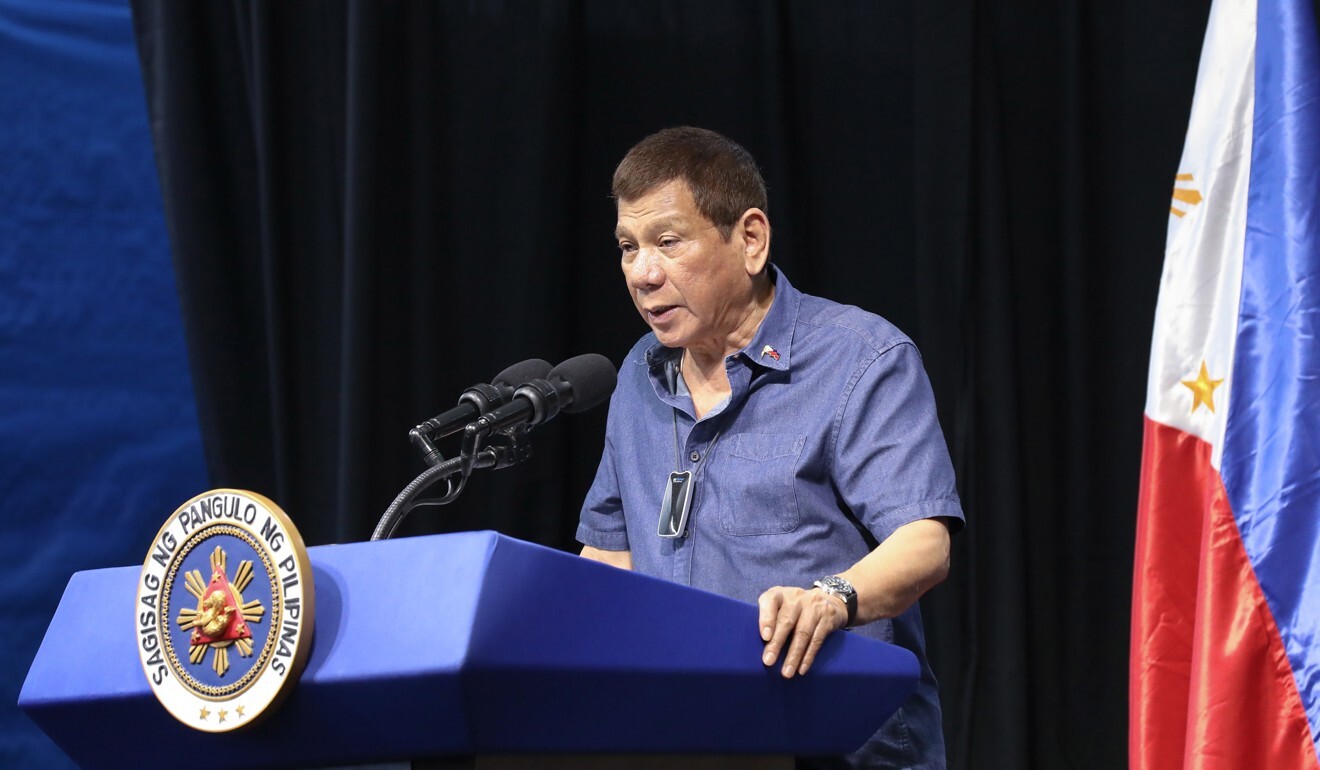 In a report in June, the UN Human Rights Commission said the drugs crackdown had been marked by police orders and high-level rhetoric that might be interpreted as "permission to kill".
"Despite credible allegations of widespread and systematic extrajudicial killings in the context of the campaign against illegal drugs, there has been near impunity for such violations," the report said.
The country's focus on public order and national security was "often at the expense of human rights, due process rights, the rule of law and accountability", the UN found.
Duterte himself has repeatedly castigated the police, saying in 2017 that up to 40 per cent of the force was corrupt. But that did not stop him from urging them to shoot to kill. During the PNP's anniversary celebration last year, Duterte told police it was acceptable to receive bribes, which he called "gifts", and promised he would protect the officers.
In response to the double murder in Tarlac, some officers said the Gregorios deserved what happened because they had provoked Nuezca, reflecting the mindset to which many recruits are exposed.
And the PNP chief gave what seemed like a menacing warning when he said he would not encourage the public to shoot videos of police abuse.
In a statement, Senator Nancy Binay noted how "rather than being the people's assurance of law and order, lately many of our cops are becoming the face of terror and impunity, blatantly disregarding the rule of law and spitting on our values".