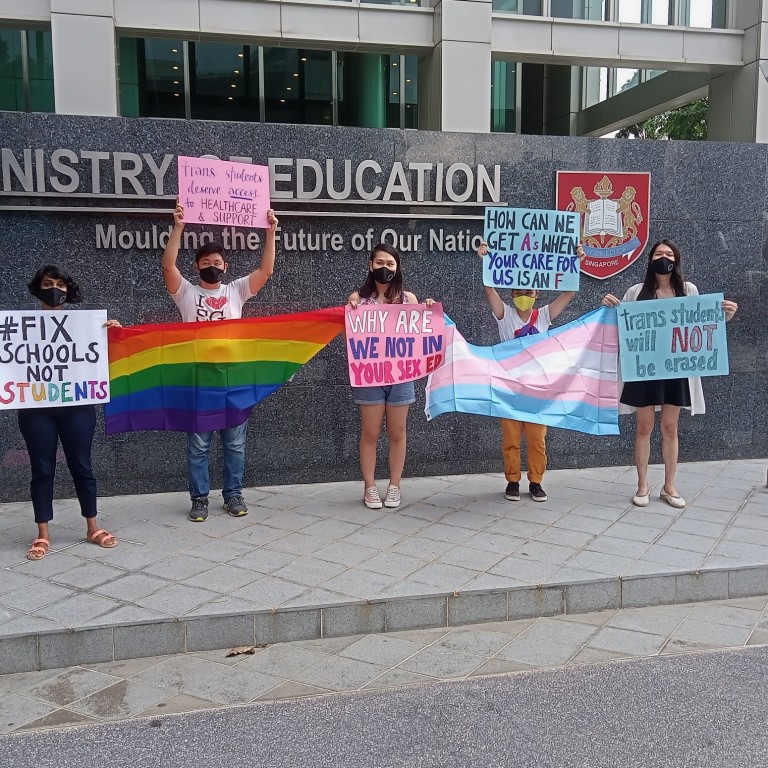 Singapore rights groups speak out over arrests for transphobia protest
The rare protest was held amid anger in the LGBT community over a student's claims that the Education Ministry interfered with her transition
In response, the ministry and Institute of Mental Health said her school was 'committed to providing the education support the student needs'
Singapore
's LGBT rights groups on Wednesday urged introspection from authorities after police arrested three people for staging a brief peaceful protest against transphobia in the education system.
The rare protest in the city state was held amid anger in the
LGBT
community over recent revelations by a student diagnosed with gender dysphoria who claimed the Education Ministry interfered with her transition.
The Singapore Police Force late on Tuesday said three demonstrators between the ages 19 and 32 were released on bail after being detained hours earlier for "allegedly taking part in an illegal assembly without a permit" outside the ministry's headquarters.
The force said the protesters – which it did not name – were originally part of a group of five. Local media identified the three arrested people as Elijah Tay, Lune Loh and Kokila Annamalai.
The trio remained when police arrived at the building in the late afternoon and were given so-called move-on orders to cease their demonstration, before being arrested under the Public Order Act after failing to comply.
Protests held outside Singapore's sole free speech park – even single-person demonstrations – are illegal without police permits, which are rarely given out.
The protesters earlier said they wanted the Education Ministry "to acknowledge and apologise for the harm done by schools to LGBT students through their schools' discriminatory practices, and to clearly and explicitly commit to end such discrimination in the education environment".
They did not directly reference the male-to-female transgender person who had sparked the recent uproar in the LGBT community.
In a January 14 post on Reddit, the student – who identified herself as Ashlee and prefers the she/her pronouns – detailed how her school had allegedly forbade her from attending classroom lessons unless she complied with male hairstyle requirements and wore the male school uniform.
Later, LGBT groups released a statement on her behalf saying the Education Ministry required her doctor to "consult and work with schools" before referring the student for hormonal replacement therapy.
The ministry and the Institute of Mental Health subsequently issued a rejoinder, saying the school in question – Millennia Institute – was "committed to providing the education support the student needs to graduate, including via home-based learning".
The authorities' joint statement said "the final medical treatment decisions involving the use of hormonal therapy rest with clinicians and their patients", though such treatments require the written consent of parents where minors are concerned.
Six local LGBT rights groups in their statement released following Tuesday's arrests said they believe the demonstration reflected "the frustration of youths who are continually silenced and rendered invisible by the system".
"These are youths who believe they have exhausted formal communication channels, and will not be heard unless they take drastic action that puts themselves at risk," the statement said.
It also detailed how discrimination of transgender students in schools was "well-documented" in the city state.
The statement said an upcoming report to be submitted by the groups to the UN's Human Rights Council for the purposes of the Universal Periodic Review found that 77.6 per cent of openly transgender students had negative experiences in school such as bullying and sexual abuse.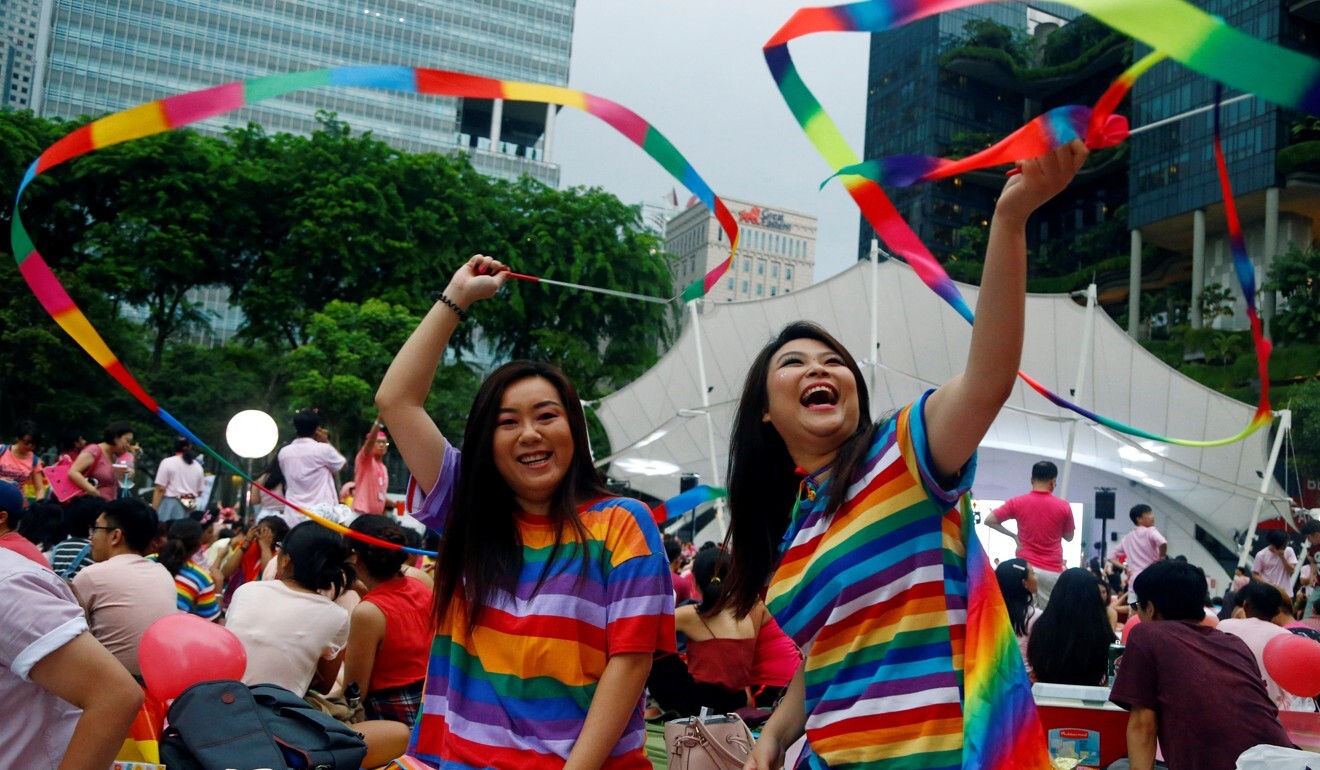 "The [Education Ministry] has done little to assure trans students that they will be adequately supported by their schools," the groups said, adding that the ministry's responses to Ashlee's case failed to address whether there had in fact been interference in her hormonal therapy.
"We call on the government to examine why these youths felt compelled to hold a peaceful demonstration," the statement said. "Many more LGBTQ+ students will continue to suffer until the [Education Ministry] works with LGBTQ+ affirming experts and the students themselves to implement policies and processes that safeguard their well-being."
The statement was signed by Pink Dot Sg, Prout, Ready4Repeal, Sayoni, TransBeFrienders and TransgenderSG.
Singapore's LGBT community has for years bristled over authorities' mixed signals on inclusiveness towards sexual minorities.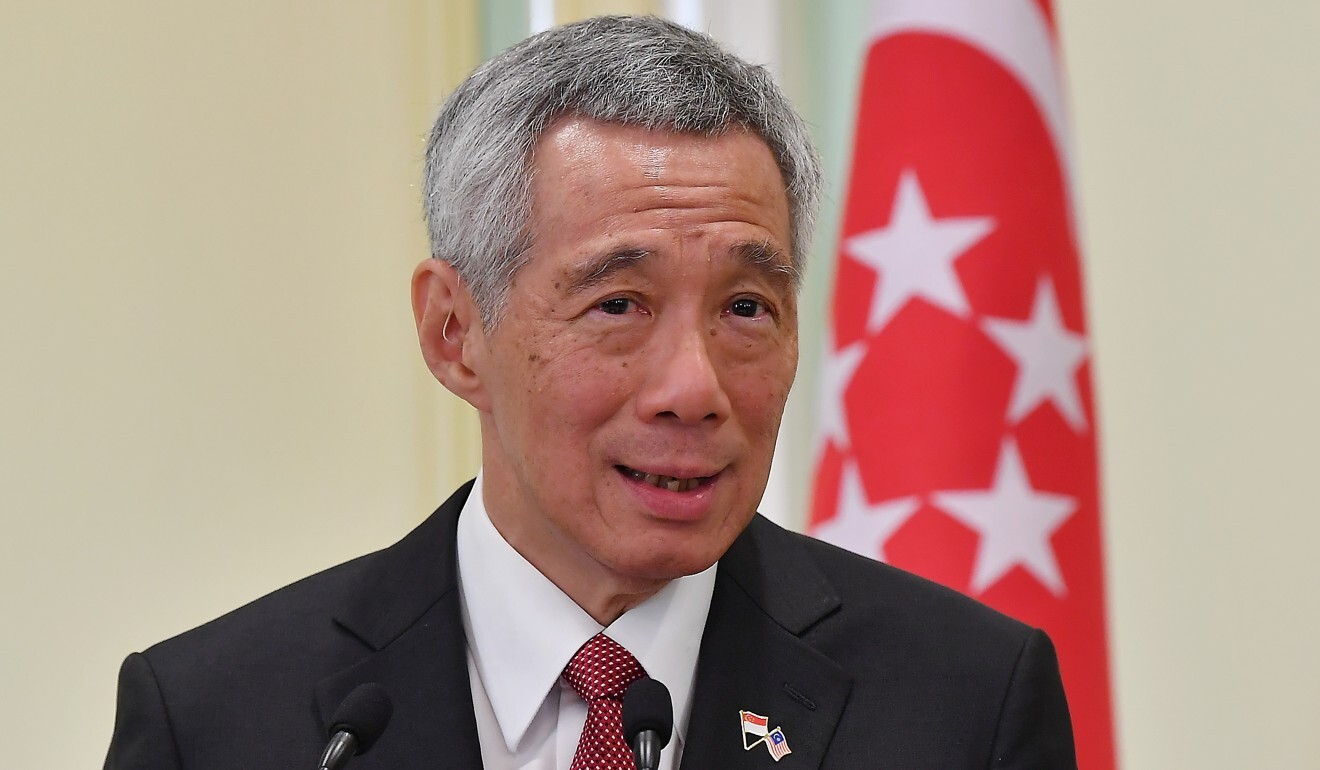 While the government has consistently said LGBT people are valued members of society, rights groups say this stance is not reflected in official policies and laws.
Speaking during a tech forum in November, Prime Minister
Lee Hsien Loong
said Singapore welcomed LGBT people and "we greatly appreciate their contributions and there is no reason why if you are a member of this community, you should not fit in Singapore".
But while social attitudes on issues such as homosexuality were shifting among younger citizens, "it would be unwise to force it, because there will be a pushback and we will end up with polarisation and be in a worse place than we are," he said.
This article appeared in the South China Morning Post print edition as: Groups slam arrests at protest against transphobia