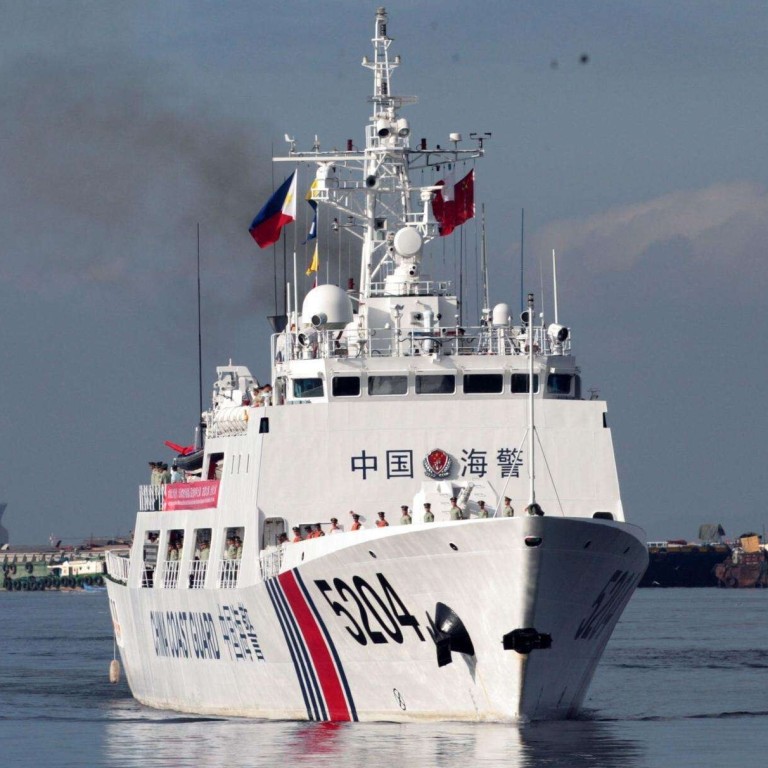 'It's a time bomb': Philippine analysts say Beijing's coastguard law sets stage for armed conflict in South China Sea
The new law allows China's coastguard to fire on foreign vessels in disputed waters and demolish structures built by other countries, prompting Manila to file a diplomatic protest
Experts say the legislation presents a serious threat to Filipino fisherfolk in their own waters, and could see the eruption of violence potentially drawing in Manila's treaty ally, the US
A new law that allows China's coastguard to fire on ships in disputed waters is a "virtual declaration of war", according to the head of a
Philippine
fishers' association, while a security analyst says it will stoke Filipinos' "hatred of China".
The legislation "contradicts the principle of freedom of navigation recognised by international maritime law", said Fernando Hicap, chairperson of Pamalakaya, a federation of small fisherfolk organisations that has been vocal in asserting Philippine sovereignty in its exclusive economic zone (EEZ).
In a statement, he warned that the law "is virtually a declaration of war against countries that are legitimate claimants of the Chinese-claimed marine territory".
According to the bill's draft wording, the Chinese coastguard is allowed to use "all necessary means" to stop or prevent threats from foreign vessels, and specifies the circumstances under which different weapons – hand held, ship borne or airborne – can be used.
It also allows the coastguard to board and inspect foreign vessels in waters claimed by China, and to demolish structures built by other countries in disputed waters.
The move prompted the Philippines' Secretary of Foreign Affairs to file a diplomatic protest to Beijing. "While enacting law is a sovereign prerogative, this one — given the area involved or for that matter the open South China Sea — is a verbal threat of war to any country that defies the law; which, if unchallenged, is submission to it," said Teodoro Locsin, Jnr.
Defence analyst Chester Cabalza, a fellow at the National Defence University in Beijing and the US State Department, said the law was a "game changer" because it turned a "white" force meant for policing, search and rescue into a menacing "grey" arm of the military.
"The white ships of the coastguard symbolise maximum tolerance at all times to protect civilians and merchants at sea," he said, while grey ships are "symbols of antagonism and war".
In his statement, Hicap pointed out that this now meant the "Chinese coastguard can just shoot anyone, armed or unarmed, in territorial waters that they illegally claim".
"This is a serious threat to Filipino fishers … in our very own territorial waters," he said.
Analyst Cabalza added that Filipino fishermen had already experienced "first-hand harassment" from the Chinese coastguard. "Once the new law has teeth, it will bring antagonism and low morale to our people," he said. "When the law takes effect, Filipinos will feel … hatred against China."
On January 26, news channel ANC aired a video shot by Filipino fisherman Larry Hugo, 42, showing his boat being followed by a Chinese coastguard ship in Philippine-claimed waters near Pag-asa Island, also known as Thitu Island – Manila's largest occupied feature in the Spratly Islands, in the
South China Sea
.
Hugo said the ship had blocked him from reaching a nearby sandbar where he usually fished. "Of course I'm furious, we used to be able to go there, that's ours," he said. "Why would they forbid us to go there now?"
In August last year, the municipal government of Kalayaan, located on Pag-Asa, officially named four sandbars and two coral reefs close to the island.
Former Philippine Supreme Court justice Antonio Carpio told This Week in Asia that "the new Chinese law violates the United Nations Charter which prohibits the use of force in settling territorial or maritime disputes. If China applies its new law to Pag-asa or Ayungin Shoal, then that clearly violates the charter."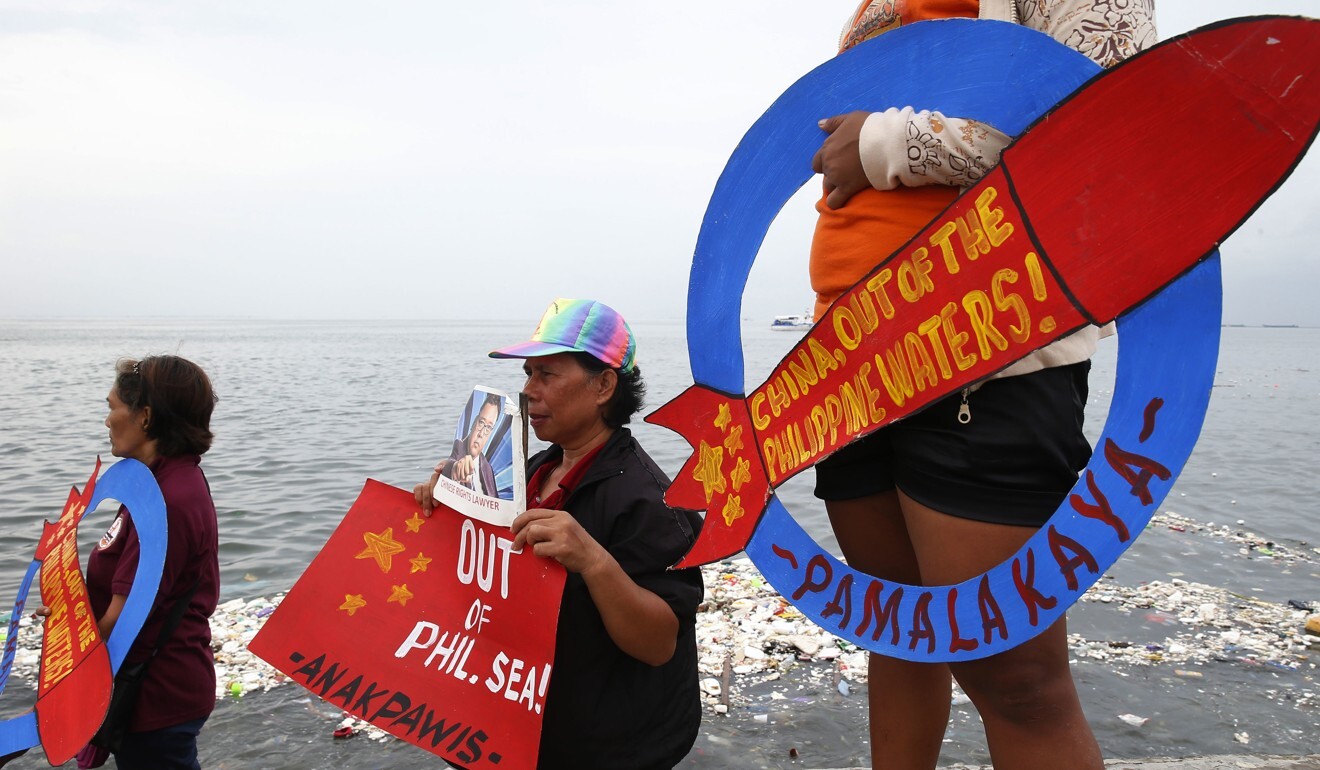 Empowering the Chinese coastguard to destroy foreign structures can also escalate tensions. The Philippines in 1999 beached a World War II-vintage ship, the Sierra Madre, on Second Thomas Shoal near Mischief Reef and stationed a small garrison on the wreck to assert its claim in the area. Manila in 2014 declined a request from Beijing for it to be removed.
The new law allows the Chinese coastguard to demolish the wreck – but, analysts say, any attempt to do so could lead to open conflict.
"An armed attack on the Sierra Madre would trigger the operation of the Philippine-US Mutual Defence Treaty," Carpio said, referring to the military pact between Manila and Washington under which either nation will come to the aid of the other should they be attacked by an external party.
According to the former justice, the legislation also means "China can declare exclusion zones within the EEZ of
Vietnam
or
Malaysia
[and] China can forcibly destroy drilling platforms of Vietnam or Malaysia within the 'nine-dash line'", through which Beijing claims most of the South China Sea.
Said Cabalza: "If China uses force to defend its territory from enemies, possessing the world's largest coastguard [will be] a time bomb that can explode any time. It implies that China can wage war with any country that threatens its maritime interests.
"The use of coastguards in defending maritime boundaries is a sign that a plausible war can occur."
An active-duty senior military officer, who spoke on condition of anonymity, related how even before the law was passed military pilots flying over the Philippine island of Palawan would hear a radio warning from the Chinese coastguard that they were entering Chinese territory.
"Hold on a minute, you have [the city of] Puerto Princesa under you, how did this suddenly become Chinese air space?" he asked.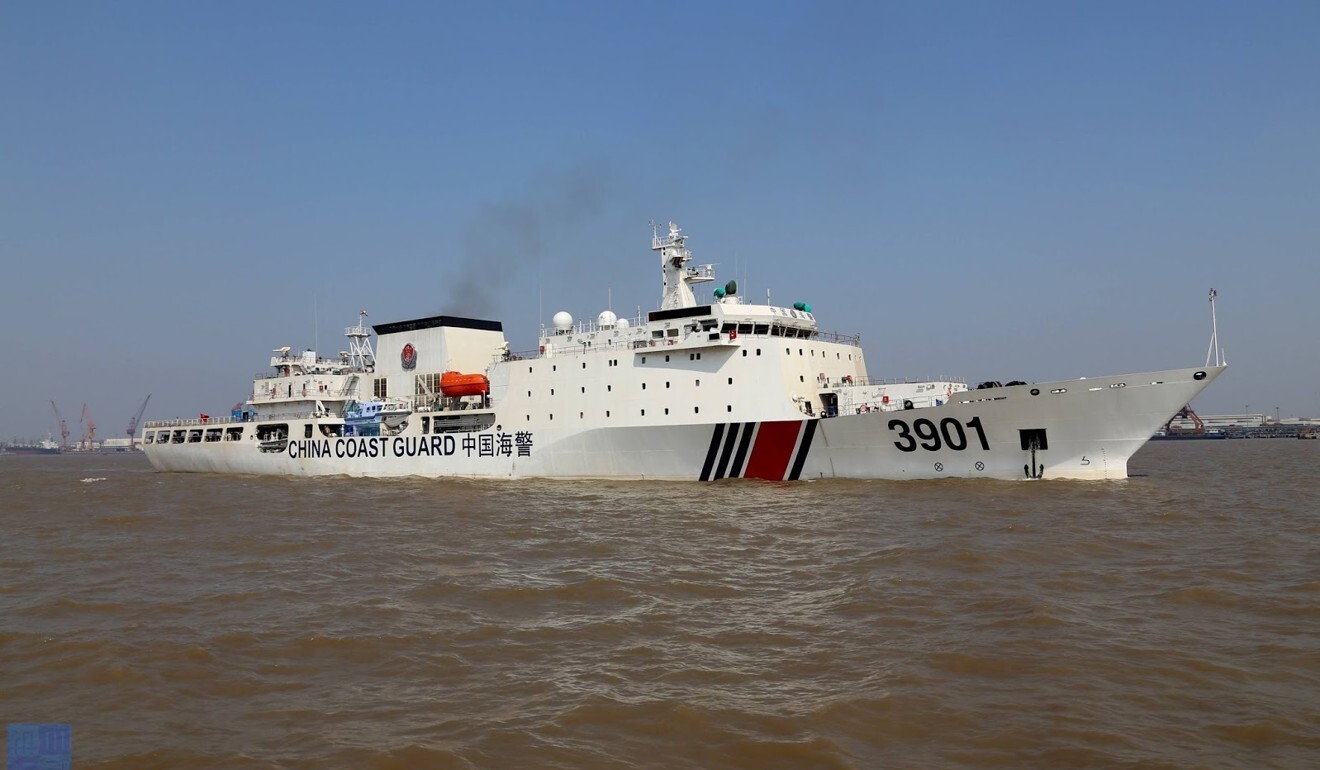 In recent years, Beijing's maritime strategy has seen its coastguard increasingly pushed into an aggressive role. In 2016, China began building the world's largest coastguard cutters for patrols in South China Sea, armed vessels so big they have been nicknamed "the monster" by defence analysts and described as a "true warship" by US conservative international affairs magazine The National Interest.
The US, meanwhile, has responded by turning to its coastguard too. In November, Voice of America reported the US Navy would deploy "fast-response" coastguard cutters to the South China Sea "to protect the interests of the US and its partners in the region".
"[The new law] sets unilateral and forced action to undermine the sovereignty of nations that go against the will of China," analyst Cabalza said. "It implies that China is the only master in the contested waters [of the South China Sea] and its rules must be followed, otherwise disobedience has consequences."
Hicap from Pamalakaya called on the Philippine government to "decisively denounce this law and protect Filipinos against Chinese aggressors", while senator Rita Hontiveros described it as a "very negative development".
In a January 25 tweet responding to Hontiveros, foreign secretary Teodoro Locsin Jnr said the legislation was "none of our business; it is China's business what laws it passes".
The same day, presidential spokesperson Harry Roque told reporters that "while countries have the power to pass laws over their territory, these laws have to comply with obligations under the United Nations Convention on the Law of the Sea", and added that the use of force was prohibited by international law.
Said former senator and retired Philippine navy officer Antonio Trillanes: "I believe the new Chinese coastguard law is only meant to intimidate the other claimants and not necessarily to use force at the first instance. Still, it will surely increase the chances for a miscalculation in the West Philippine Sea [the part of the South China Sea that forms part of the country's territorial waters]."
Additional reporting by Reuters
This article appeared in the South China Morning Post print edition as: Philippine fishers slam law allowing Chinese coastguard to open fire