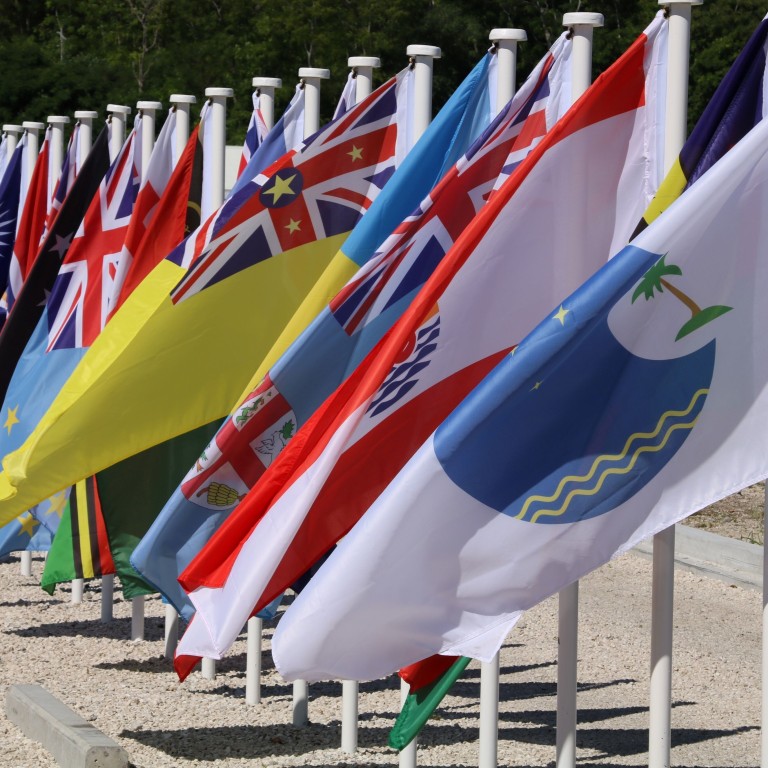 Rift among Pacific islands deals blow to regional unity, stokes fears China will benefit
Five of the Pacific Islands Forum's 18 members have announced plans to withdraw, dealing a blow to collective efforts to tackle problems such as climate change
In a region where Australia, the US and China are jostling for influence, there are concerns that disarray presents an opportunity for Beijing
A political grouping of
Pacific island countries
that control resource-rich oceans in an area where Australia, the US and China are all jostling for influence has been left bitterly divided, with five of its members in the midst of abandoning the group.
The five countries on Tuesday released a signed communique confirming their withdrawal from the Pacific Islands Forum (PIF). Analysts said confirmation of their departure from the group, which also includes Australia and New Zealand, will have broad implications.
The development is a blow to regional unity among the forum, and has larger geopolitical implications, analysts said.
Smaller island nations within the 18-member group risk losing their collective ability to lobby for their concerns on a global stage. Australia meanwhile fears
China
will seize on the fractured ties as a chance to consolidate its influence in the region.
The tiny nation of Palau pulled out of the PIF last week and met leaders of other states in the northern Pacific – the Marshall Islands, Nauru, the Federated States of Micronesia and Kiribati – on Monday to discuss whether they should make the same move. The five are known collectively as the Micronesian states.
"Small island nations on their own would absolutely not have the same voice that they have being a part of the forum to project their concerns on a global stage about climate change," said Jonathan Pryke, director of the Pacific programme at the Lowy Institute, an Australian think tank.
According to the Lowy Institute's Pacific Aid Map, Australia spent US$920.8 million on 4,320 projects across the Pacific in 2018, compared with China's US$241.1 million on 77 projects. The US spent US$186.3 million on 311 projects.
More recently, Pacific island nations have turned to the China-backed Asian Infrastructure Investment Bank for financing after their economies were ravaged by the Covid-19 pandemic.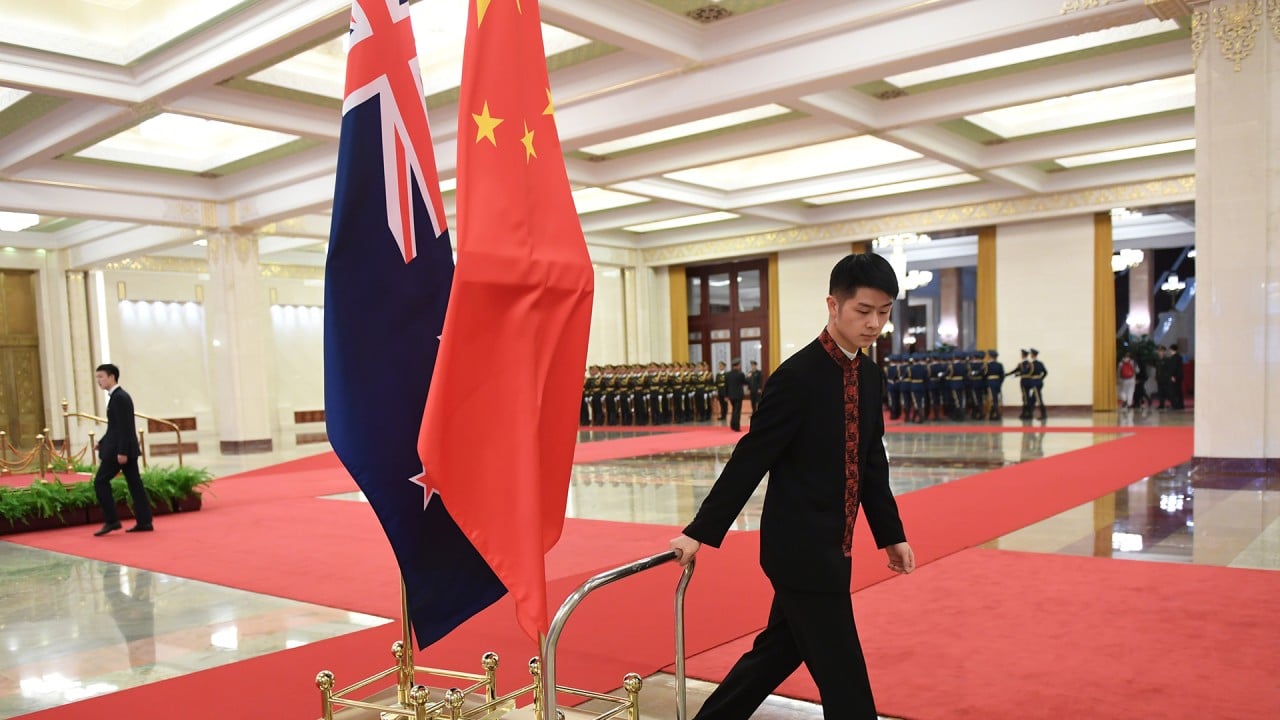 01:25
China and New Zealand sign upgraded free-trade deal, eliminating nearly all trade tariffs
China and New Zealand sign upgraded free-trade deal, eliminating nearly all trade tariffs
China's Foreign Ministry has not officially commented on the rift but Chinese tabloid Global Times, which is controlled by the Communist Party People's Daily publication, suggested the US and Australia were to blame.
"China respects the decision of the Pacific island states not to get involved in the China-US competition," it said on Sunday. "But Australia and the US want the states to completely align with them to maintain their dominance in the Pacific region. It is very clear Pacific island nations are tired of this. Palau's walking out may be an attempt to avoid more pressure from Washington and Canberra."
Dr Anna Powles, a senior lecturer at the Centre for Defence and Security Studies at Massey University, said that although China had always preferred to manage its relations with Pacific Island countries individually, it has shown increasing interest in engaging with the PIF.
China has made annual donations to the PIF Cooperation Fund – last year, its donation was just over US$1 million, which went towards supporting bilateral trade and investment. In 2019 Beijing managed to get Kiribati and the Solomon Islands to switch official recognition from Taiwan to Beijing, joining four other PIF member states that had already made the move.
"Beijing may try to exploit the split for geopolitical gain and play on Micronesian perceptions of being disrespected but it is likely that these attempts will be clumsy and not particularly well received," Powles said. "The Global Times statement that Pacific states are tired of Australia and US pressure is an example of this."
Pryke, of the Lowy Institute, said the PIF was now an "exclusive club" in which Australia and New Zealand can engage directly with the Pacific island countries without the US and China being involved.
Pryke said that although the PIF helped Australia and New Zealand play their part in the region, "at the same time, a strong and robust Pacific Forum can be a real pain to Australia and New Zealand because [the smaller island nations] don't often see strategic priorities the same".
"In recent years, the forum has been co-opted by the climate change agenda, which makes it very challenging, particularly for Australia, to get briefings based on other issues", most notably Canberra's national security concerns, he said, noting the forum's past ability to stay clear of larger geopolitical disputes.
"Because of the nature of the Forum being divided between supporters of China and supporters of Taiwan, they deliberately try their best to avoid talking about the [geopolitical concerns] at all, which does kind of insulate the forum," he said. "It gives them the safe space to talk about issues beyond geopolitics that are of regional importance."
UNFAIR TREATMENT
Palau's withdrawal from the PIF last Friday followed weeks of debate about who would lead the forum as Dame Meg Taylor, Papua New Guinea's candidate, completed her term.
The unwritten rule is that leadership of the forum moves between the three subregions of Melanesia, Micronesia and Polynesia, with this year's pick expected to go to Micronesia, but as talks continued it became apparent the southern states were moving ahead with choices of their own. The Micronesian nations have often felt their southern neighbours wield greater influential.
The northern Pacific states had coalesced around former minister and current US ambassador Gerald Zackios of the Marshall Islands as their candidate.
But ultimately Henry Puna, the former prime minister of Cook Islands, was elected by a vote of nine to eight, with one abstention, resulting in Palau quitting the PIF and shutting its embassy in Fiji.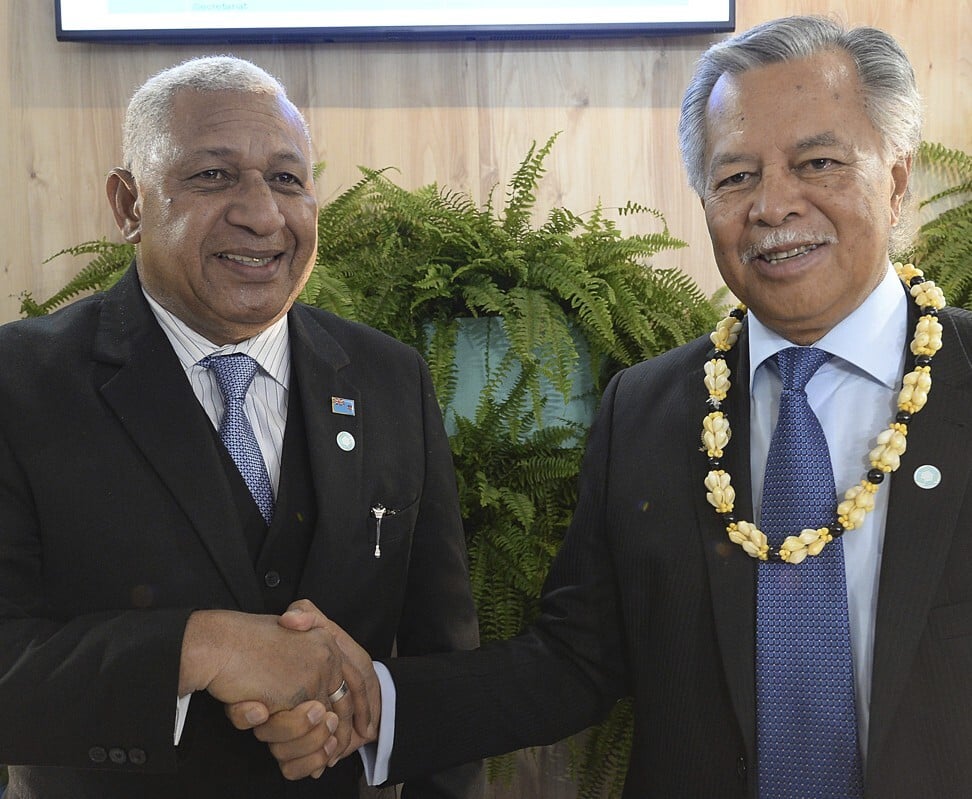 Resentment is also growing among Micronesian leaders towards Australia and New Zealand, for their apparent role in swaying the vote. Palau's president, Surangel Whipps, told the Australian Broadcasting Corporation it was clear Australia had supported Puna, because they want to preserve their influence over the South Pacific.
"[If Australia] really wanted to let small islands decide together, they wouldn't have voted," he said. "As we know it's always been the position of Australia and New Zealand that the North Pacific is: 'Oh, you're with the United States, you're kind of over there, we stick together in the south'.
"It wasn't about the Pacific brotherhood, let's bring the Pacific together," he said. "It was about – we are going to protect the region."
Dr Colin Tukuitonga, former director general of the Pacific Community, a development organisation, said the PIF's importance to the region should not be understated, although he accepted the group has certain shortcomings.
"The region needs a strong, authentic, credible voice for shared concerns like climate change and pandemics," he said. "There's no real solidarity. It's fragile. It's conditional. It's all politically motivated. I'm not surprised this has happened."
Tukuitonga said the PIF had a real opportunity now to reform by giving power, influence and support to subregional groupings and only "escalating" significant matters to a regional body, such as a reformed PIF.
"The only way I can see any good coming from this is for leaders to agree to reform and negotiate relationships," he said. "You can't simply carry on as if nothing has happened. The opportunity is there, provided they're willing to take it."
This article appeared in the South China Morning Post print edition as: nations may have left door open for china after rift