Laos
Get more with myNEWS
A personalised news feed of stories that matter to you
Learn more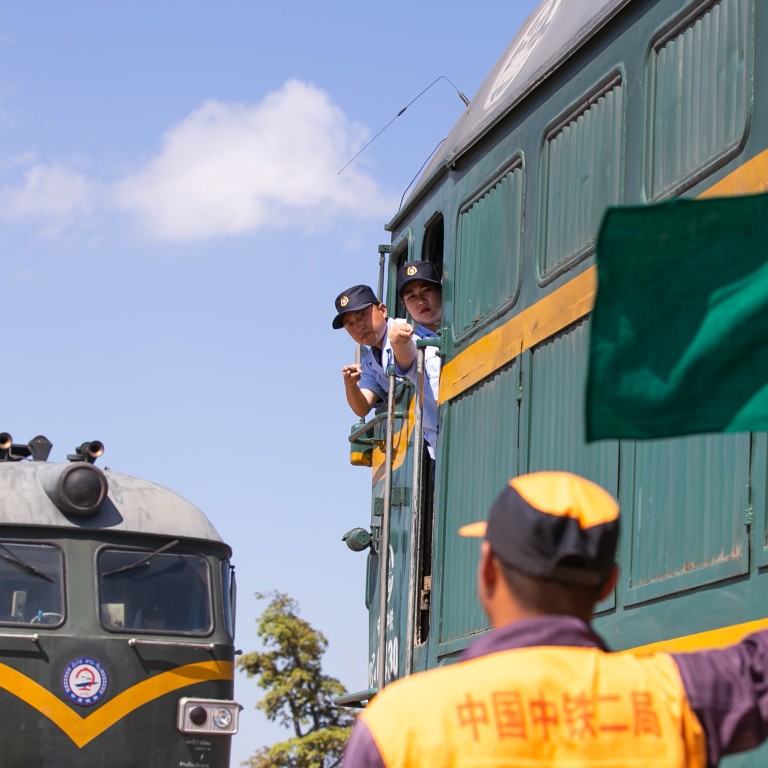 If Laos fell into a Chinese debt trap, would it make a noise?
China's largesse in funding regional infrastructure has prompted claims Beijing is seeking leverage over poorer, heavily indebted nations
Yet Laos' increasing reliance on its large-pocketed neighbour has faced relatively little scrutiny, in part because it is obscured by Vientiane's ties with Hanoi
Cambodia's close ties with China have often led to criticism that the Southeast Asian country is too dependent on, and even a client state of, the world's second largest economy. However, its next-door neighbour
Laos
– despite enjoying billions of dollars of Chinese funding – has seldom been viewed in the same light. Why not?
Analysts says this is due to the more adroit way in which Laos has handled relations with China and its other neighbours, most notably Vietnam.
Since overtaking Japan as
Cambodia's
biggest aid donor in 2010, China's influence in the country has grown steadily through an influx of investment, workers and tourists. It now supplies about 40 per cent of Cambodia's foreign direct investment
Yet, Laos, which in recent years has also increasingly fallen under
China's
orbit, has not faced the same amount of scrutiny as Cambodia. Nor has it been accused of "cozying" up to China.
The landlocked country has become more reliant on China in recent years, especially for financing the development of its infrastructure. Experts warn this could leave it beholden to Beijing, which has been accused of using its infrastructure financing elsewhere in the world as a form of "debt-trap" diplomacy.
CHINA, VIETNAM: A BALANCE
Martin Stuart-Fox, an emeritus history professor from the University of Queensland, said politically the ruling Lao People's Revolutionary Party (LPRP) had always drawn support from its two powerful communist neighbours – China and
Vietnam
– and had tried to maintain good relations with both.
"This ongoing balancing of its relationships with China and with Vietnam has protected Laos from the sort of criticism levelled at Cambodia, which does not have close relations with any other member of Asean [the Association of Southeast Asian Nations]," Stuart-Fox said.
Simon Creak, a Laos expert at Singapore's Nanyang Technological University, said while Laos had a deepening economic and political relationship with China, it retained its closest political ties and important economic relations with Vietnam, "an alliance forged in common experience of war and revolution", as well as major economic relationships with Thailand and other countries.
Keith Barney, a senior lecturer with the Crawford School of Public Policy at the Australian National University (ANU), said that apart from a mutual defence treaty between Hanoi and Vientiane, "up and coming political leaders" in Laos also received training in Vietnam while Vietnamese advisers played important roles in Laotian affairs.
"In their public pronouncements the LPRP is always careful to first mention Vietnam, and second China," said Barney, adding that this dynamic remained in place despite China's strong economic influence.
"It would be a major political sea-change for the LPRP to switch to recognising the
Chinese Communist Party
as their number one ally before the Vietnam Communist Party," Barney said.
Selina Ho, a Lee Kuan Yew School of Public Policy international affairs professor at the National University of Singapore (NUS), said that Laos had solicited aid and investment from more countries than Cambodia. Japan and South Korea were among the countries donating and investing in Laos, she said.
"Laos does its best to achieve this balance despite its weaker capacity," Ho said, adding that Cambodian Prime Minister Hun Sen – who took power in a coup in 1997 and has been accused of human rights violations – was more "well known" outside his country than his counterparts in Laos.
According to government data, Vietnam has invested in more than 400 projects in Laos with a total registered capital of US$4.22 billion. Trade between the two countries had reached US$1 billion by the end of last year. Meanwhile, during the
coronavirus
pandemic, Vietnam has provided Laos with medical equipment and supplies.
However, in the past few years, Laos had "clearly flipped towards China in a way that makes it dependent on China", said Susanne Schmeier, an associate professor at IHE Delft in the Netherlands.
"Vietnam is increasingly fearing for its influence in Laos and feels increasingly threatened by China's rising position in Laos," Schmeier added.
As the largest lender and investor, China has poured more than US$12 billion into Laos, via 785 projects, ranging from special economic zones and industrial parks to large-scale infrastructure projects.
With bilateral trade valued at US$3.5 billion in 2019, up 17.4 per cent compared to the previous year, China has also emerged as Laos' second-largest trading partner, after
Thailand
.
CHINA-LAOS RAILWAY
The largest infrastructure project and most visible Chinese investment is the China-Laos railway. This project is reportedly 90 per cent complete, with the Vientiane-Vang Vieng leg expected to open in December.
Work on the US$6 billion railway began in 2016 and the project has often been described as a marriage between China's
Belt and Road Initiative
– Beijing's ambitious global infrastructure development strategy – and Laos' desire to transform itself from a landlocked to a land-linked country.
Starting in Boten on the China-Laos border, the 414km railway will take freight and passenger trains through northern and southern Laos at speeds of up to 160km/h. The trains will terminate at Vientiane and be part of a network of regional routes linking China's Yunnan province with
Myanmar
, Thailand, Malaysia and
Singapore
.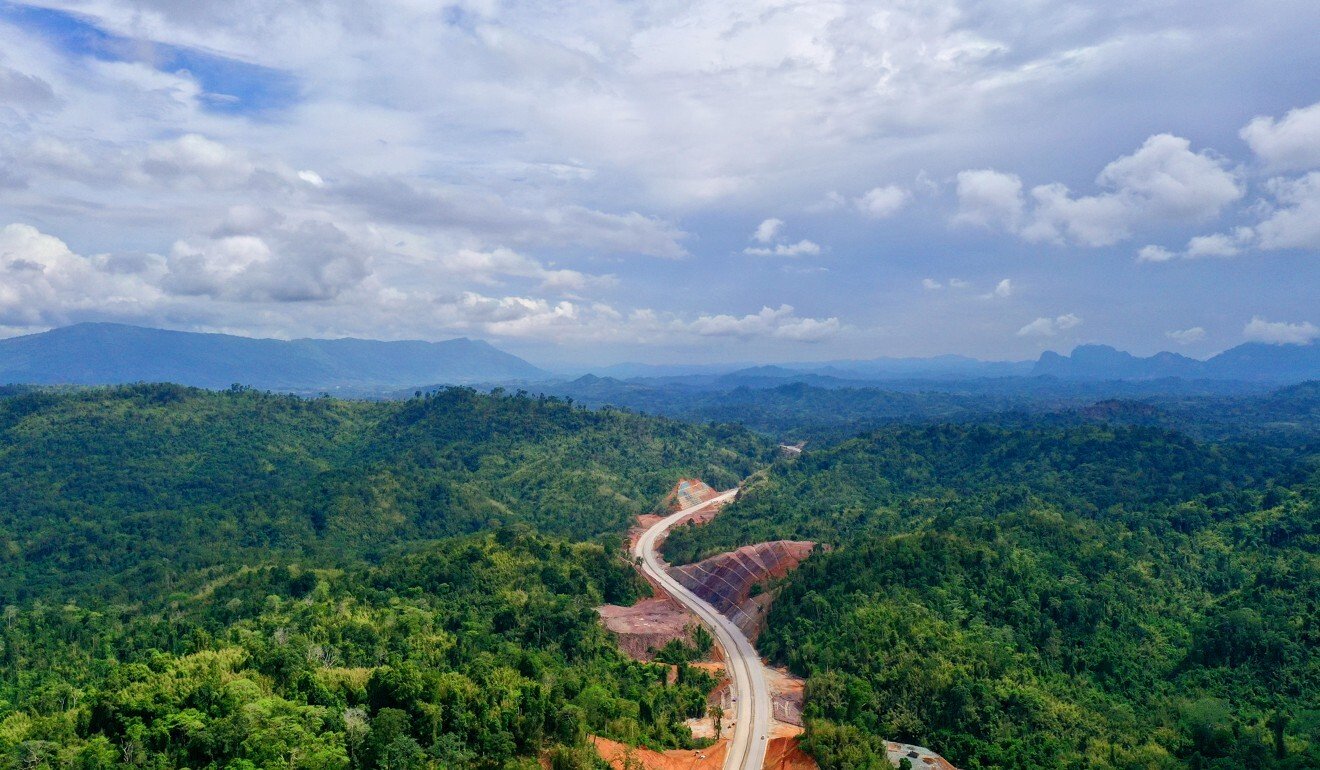 Despite delays due to the pandemic, the railway was expected to be completed as scheduled, Ho said, adding that Vientiane had decided to go ahead with the railway despite criticisms that tickets would be too pricey for the average Laos resident and that the market was too small for an investment of this scale.
Feasibility studies, which were conducted by the Chinese on the grounds Vientiane did not have the capacity to carry them out, have been criticised for containing unrealistic assumptions and for being too bullish on passenger and cargo forecasts, Ho said.
"Laos had little alternative to China, as it was the only game in town; none of the other major powers, including Japan, was willing to take on the challenges of the project," Ho said.
Barney said Vientiane needed a proactive and practical strategy on how the railway would drive investment and revenue, such as building and operating warehouses and storage facilities, organising transport and supply chains, and sorting out immigration and visa administrative issues.
"The danger is that the Laos government will just invite Chinese investors to establish a string of special zones along the railway and these will become new Chinese enclaves in Laos," Barney said, referring to the Chinese-linked casino enclaves that already exist in Laos.
He said Vientiane needed to give the country's small and medium-sized businesses the chance to participate effectively in new transport and logistical opportunities.
However, Sithanonxay Suvannaphakdy, lead economic affairs researcher at Singapore's ISEAS-Yusof Ishak Institute, was optimistic that when operational, the railway could help reduce costs and boost exports of agricultural products to China.
"Being a landlocked country raises substantial costs for its imports and exports, and hence reduces the competitiveness of firms operating in the country," Suvannaphakdy said.
Stuart-Fox said the railway would increase China's penetration of mainland Southeast Asia, and was likely to "increase what is already a significant flow of Chinese migrants into Laos looking for business opportunities and wives".
MEKONG DAMS
To support Laos' aim of becoming the "battery of Southeast Asia" by exporting electricity to its neighbours, China is also financing Laos' efforts to build dams on the Mekong river and its tributaries.
This had led to major concerns among downstream countries such as Cambodia and Vietnam, which feared the dams could cause floods and droughts and obstruct fish migration routes, thus affecting food security and livelihoods, Schmeier said.
Barney said Laos had taken on too many dam projects without sufficient consideration of its ability to generate revenues in a timely manner, "or indeed of whether there was an existing effective market for the electricity and the infrastructural capacity to transmit that electricity to customers".
"The Chinese investors and the Chinese policy banks also hold no small share of responsibility for this situation," Barney said.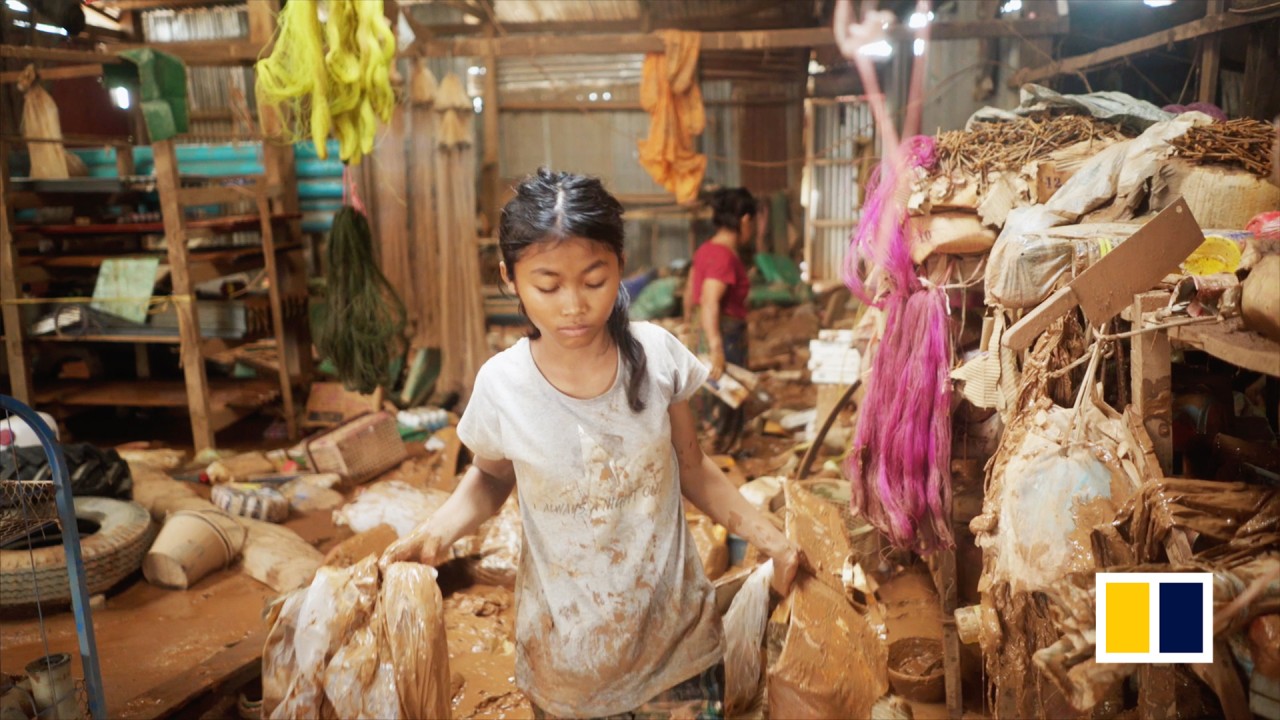 03:44
Laos dam collapse: survivors recount the horror
Laos dam collapse: survivors recount the horror
Despite the collapse of an auxiliary dam of the Xe Pian-Xe Namnoy Hydroelectric Power Project in Champasak Province in July 2018, which caused 49 deaths and left 22 people missing and thousands displaced, Laos' dam-building efforts would continue, albeit at a slightly lower pace, Schmeier said.
"As long as there is sufficient external investment, including from China, the Laos government is likely to continue this policy – unless social unrest increases and threatens to challenge the political party's power and the stability of the regime," said Schmeier.
DEBT-TRAP DIPLOMACY
Analysts warned the railway, alongside other Chinese investments, could end up being a debt-trap for the Southeast Asian country.
Various estimates place Chinese investments in Laos at over US$10 billion. This represented around 45 per cent of Laos' GDP in 2019, according to a study by the Australia based Lowy Institute.
Credit rating agencies say Laos faces a growing risk of debt distress and sovereign default – problems that have been exacerbated by the pandemic and a debt-laden power sector. The country's foreign exchange reserves have fallen below US$1 billion, less than its annual debt payments.
Last September, the Financial Times reported that Laos had asked China, its largest creditor, for advice on a possible restructuring.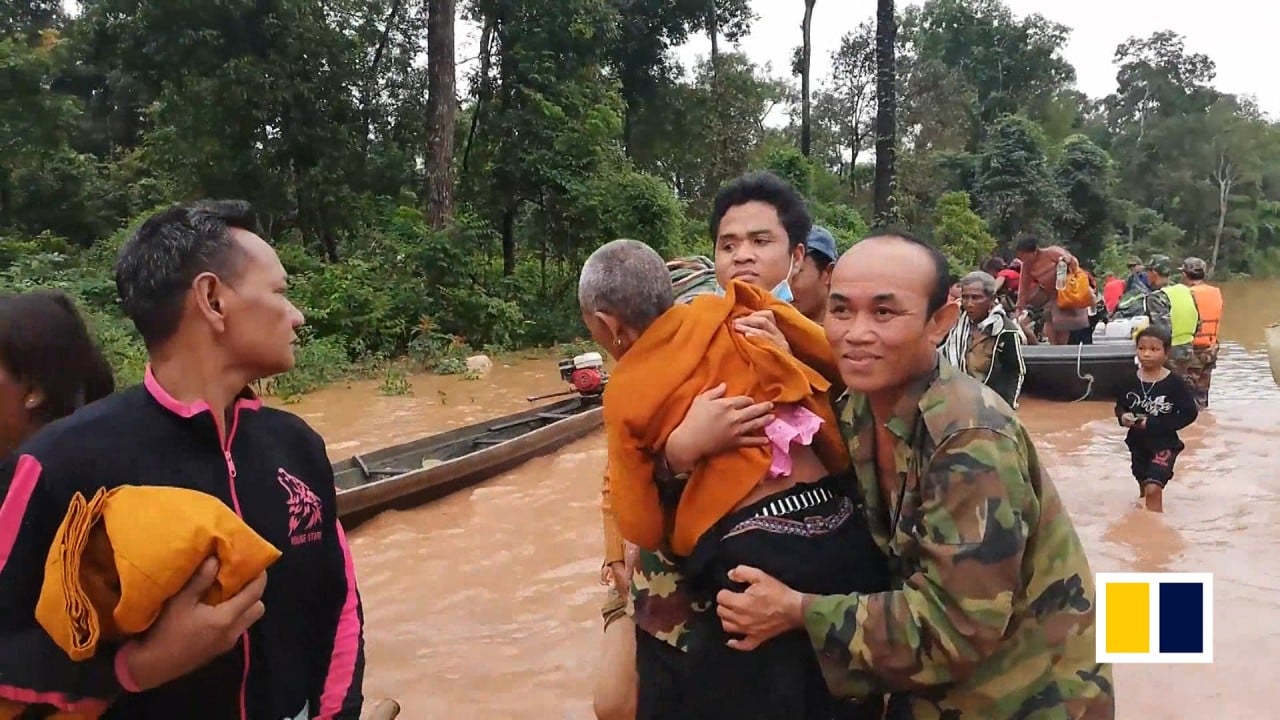 01:41
Laos dam collapse: dozens feared dead and hundreds missing
Laos dam collapse: dozens feared dead and hundreds missing
If Laos finds such a restructure is indeed necessary, it may find it has little option but to grant China greater access to its energy and natural resources and possibly even make political concessions, as it has already rebuffed an offer by the International Monetary Fund to ease its debts – a move analysts said was likely due to the IMF's requirement for greater transparency.
"[One such concession might be Laos taking] a more China-friendly position in Asean," said Schmeier, adding this might even include "supporting China's claims in the
South China Sea
, not openly, but perhaps to ensure that the regional grouping does not build a joint position against Beijing."