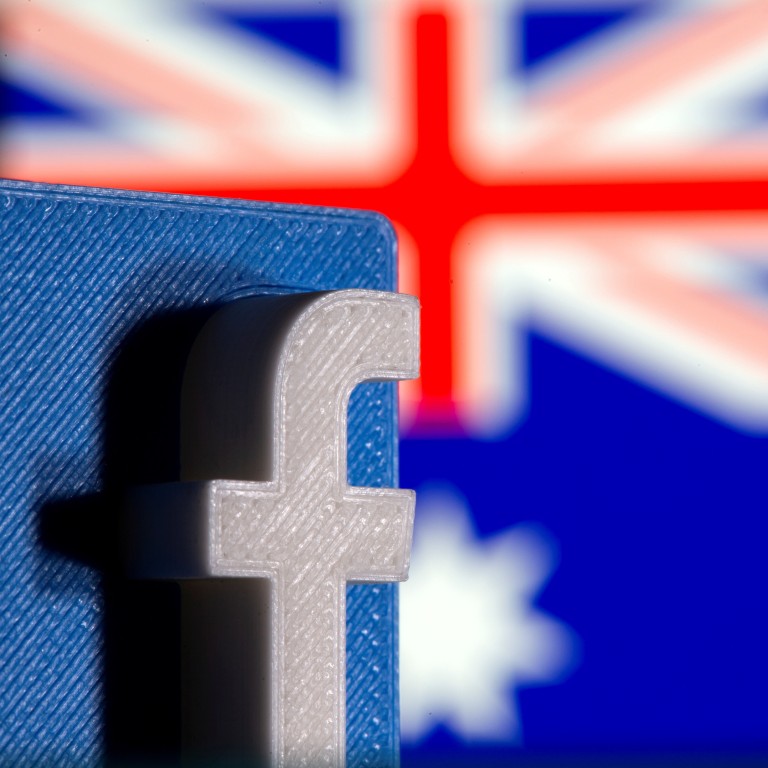 Facebook 're-friends' Australia, reversing news ban after government amends proposed media code
The tech firm struck a last-minute deal with the Morrison administration that will allow it to show its support for journalism before being forced to pay for news content
Analysts say both sides can claim a win, with Facebook avoiding enforced arbitration but Canberra emboldening other countries' bids to regulate big tech
Australia
and
Facebook
on Tuesday struck a last-ditch compromise to allow the
social media
giant to demonstrate its support for journalism before being forced to pay for news content, ending a stand-off that focused global attention on the regulation of
big tech
.
Treasurer Josh Frydenberg and communications minister Paul Fletcher announced amendments to the country's proposed media bargaining code in a face-saving deal that will see Facebook reverse a controversial ban on news content in Australia.
Under the changes, the government will consider whether a platform has made a "significant contribution to the sustainability of the Australian news media" through reaching commercial agreements with outlets before subjecting it to the code, which requires tech companies to negotiate compensation with media outlets whose content is shared on their platforms.
Final arbitration to resolve differences between the sides will also be "a last resort where commercial deals cannot be reached" after two months of mediation, while the government will also notify any digital platform of its intention to designate it under the code at least a month in advance.
The compromise comes after Facebook drew international attention last week when it barred Australian users from viewing and sharing news content and blocked Australian publishers' pages from being viewed anywhere in the world.
That move also led to the blocking of non-news pages belonging to health departments, fire and rescue services, and charities, sparking widespread condemnation. The tech giant later said those restrictions were a mistake that resulted from its "broad definition" of the proposed legislation, which the government and Australian media companies have argued is necessary to fund journalism amid plummeting advertising revenues.
Trevor Long, a tech commentator in Sydney, said while both Canberra and Facebook would claim the breakthrough as a victory, it was the tech firm that had come out on top.
"By showing they could block news, they've retained the right to do so for publications they don't reach agreement with – avoiding enforced arbitration," he said. "But the government will rightly claim a win, because it will force Facebook to the table with media companies to negotiate a deal for their content."
Tai Neilson, a media lecturer at Macquarie University in Sydney, said Facebook had made a "tacit admission that the company benefits from the circulation of news on its platforms".
"It suggests that Facebook values and derives some benefits from the presence of news content on its site," he said. "Facebook has lost the battle for public opinion in this case. The company is no stranger to controversy, but in Australia, at least, the change of mind may have come too late as some users may have already logged off permanently."
In a statement on Tuesday, Australian treasurer Frydenberg and communications minister Fletcher said the amendments would provide "further clarity to digital platforms and news media businesses" about the code.
Ahead of the legislation's passage,
Google
has signed multimillion-dollar deals with Australian publishers that will see the tech giant pay for content featured on its new product News Showcase.
The Facebook deal comes after finance minister Simon Birmingham on Monday ruled out any further amendments to the bill, which is expected to be put to a final vote in the Australian Senate as early as Wednesday.
Facebook had argued that the proposed legislation misunderstood the relationship between the platform and publishers, insisting it in fact boosted media outlets' bottom lines by generating billions of free referrals.
Campbell Brown, vice-president of global news partnerships at Facebook, welcomed the breakthrough as an opportunity for the company to "support the publishers we choose to, including small and local publishers".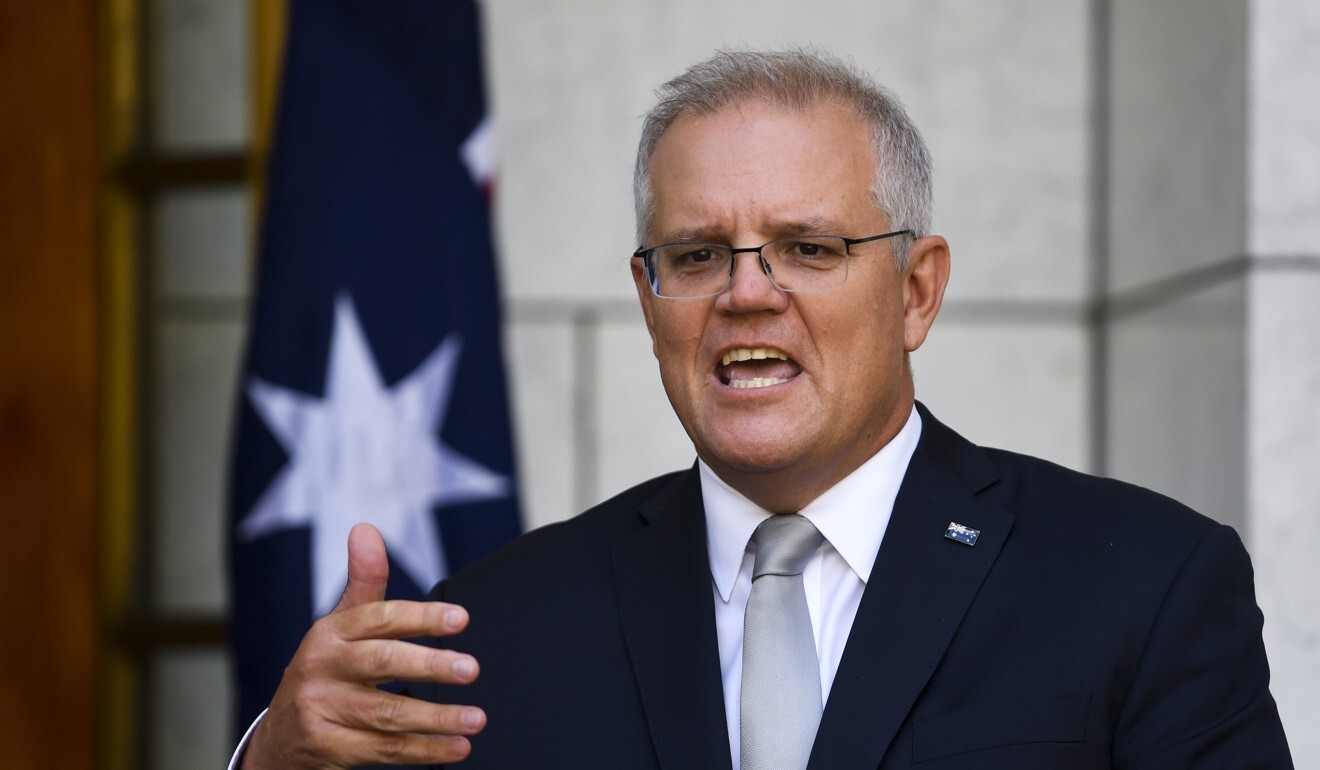 "Going forward, the government has clarified we will retain the ability to decide if news appears on Facebook so that we won't automatically be subject to a forced negotiation," she said. "It's always been our intention to support journalism in Australia and around the world, and we'll continue to invest in news globally and resist efforts by media conglomerates to advance regulatory frameworks that do not take account of the true value exchange between publishers and platforms like Facebook."
Australia's bid to make tech giants pay for news content has drawn an international audience, with countries including Canada, France and Germany adopting or considering similar proposals.
Last week, Australian Prime Minister Scott Morrison spoke with his counterparts in India, Canada and France to seek their support for his country's stand-off with Facebook, remarking that there was a "lot of world interest in what Australia is doing".
Jaspreet Bindra, founder of New Delhi-based advisory Digital Matters, said other countries would be encouraged by Australia's example.
"I do think that Australia has set up a great example and precedent by being the first to bell the cat, and other countries will be emboldened by it, including India," he said. "I just hope, however, that the causes that the governments fight for are just and fair, like the one the Aussie government had, rather than trying to censor the networks towards their line of thinking and ideology."
Neilson of Macquarie University said Facebook's compromise would put "wind in the sails of other countries' attempts to regulate and extract revenue from the company".
"This is a watershed moment, in that Facebook has bitterly fought all earlier attempts to regulate its platform," he said. "However, we are yet to see what changes and guarantees the Australian government has agreed to in negotiations with Facebook and the longer-term outcomes of the reforms."