Myanmar
Get more with myNEWS
A personalised news feed of stories that matter to you
Learn more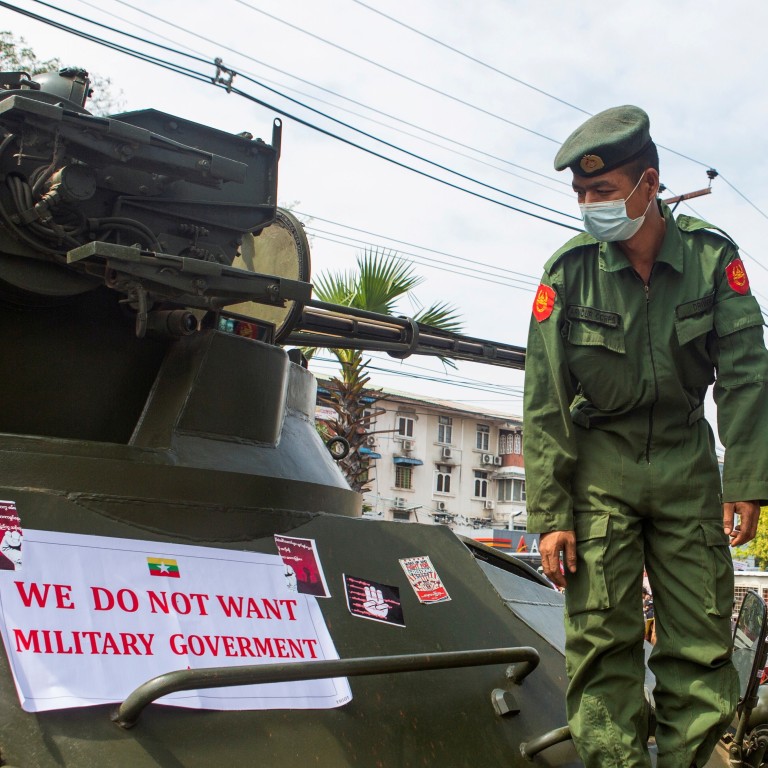 Reformist military men helped Indonesia's democracy. Why not in Myanmar?
Indonesia's former foreign minister Marty Natalegawa says when transitions to democracy fail, it is because militaries have failed to reform
Indonesia's TNI military gave up a role in politics and never tried to get it back. Tatmadaw should take note: TNI is Indonesia's most trusted institution
When a survey of 1,200 people by Indonesian pollster Indikator Politik this month showed that
Indonesia's
military, known by the acronym TNI, was the most trusted institution in Southeast Asia's largest economy – even relegating President
Joko Widodo
to second place – military observers had a ready answer for why this was so.
One reason cited by retired three-star general Agus Widjojo – who during his 33-year career was known as a proponent of reforms to get the military out of politics – was that the TNI never had any "precedents of coup d'etat throughout the history of the armed forces, no matter how difficult the situation was".
And indeed, the beginnings of Indonesia's democratic transition, known as
Reformasi
, after former dictator Suharto's resignation in 1998, were fraught with turmoil. Suharto, an army general who took power in the late 1960s, was toppled by mass protests, widespread civil strife and the crippling Asian Financial Crisis which left millions out of work. The subsequent years were marked by sectarian violence and a rise in separatist insurgencies across the multicultural country made up of more than 17,000 islands.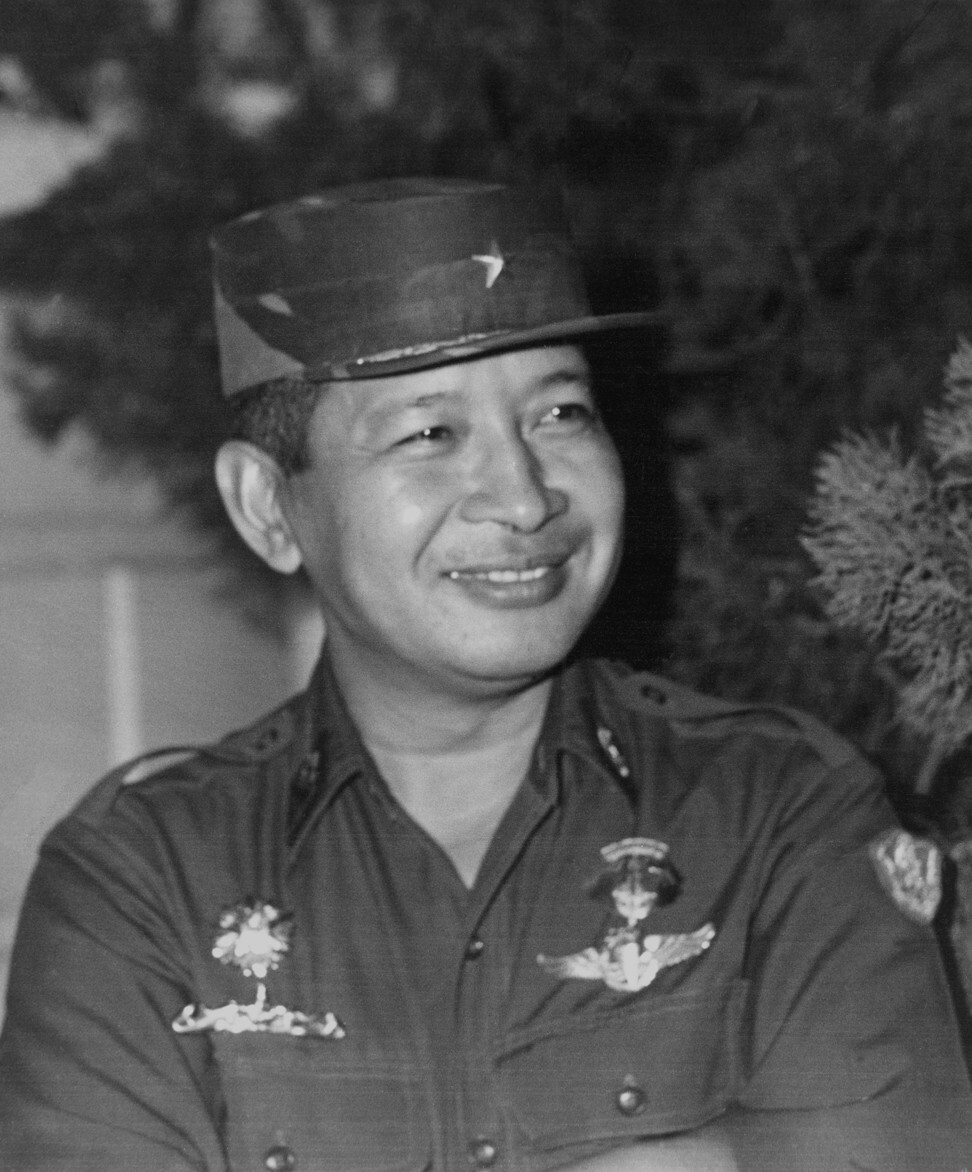 Zachary Abuza, professor of Southeast Asia Studies at the National War College in the
United States
, highlighted how then-Armed Forces chief and Defence Minister General Wiranto, whom Indonesians saw as the country's most powerful man, could have easily staged a coup amid the violence and chaos of 1998 and 1999.
But he never did so.
"General Wiranto and the TNI … chose not to, and backed the establishment of a more open civilian government, and then democratic elections in 1999," said Abuza.
In 2003, Wiranto, who had by then retired from the military and was making a bid to be Indonesia's leader in the 2004 presidential election, was asked why he was seeking power through the ballot box when he could have seized power in 1998.
Wiranto, whose presidential bid was unsuccessful, referenced the thousands of university students rallying for Suharto's downfall. He said a coup would have cost the lives of at least 500 of them. The negative reaction abroad would have made Indonesia a pariah, losing much-needed foreign aid, he added.
"I had no wish to take power atop of death and the ruins of my nation," Wiranto told this reporter in an interview in 2003.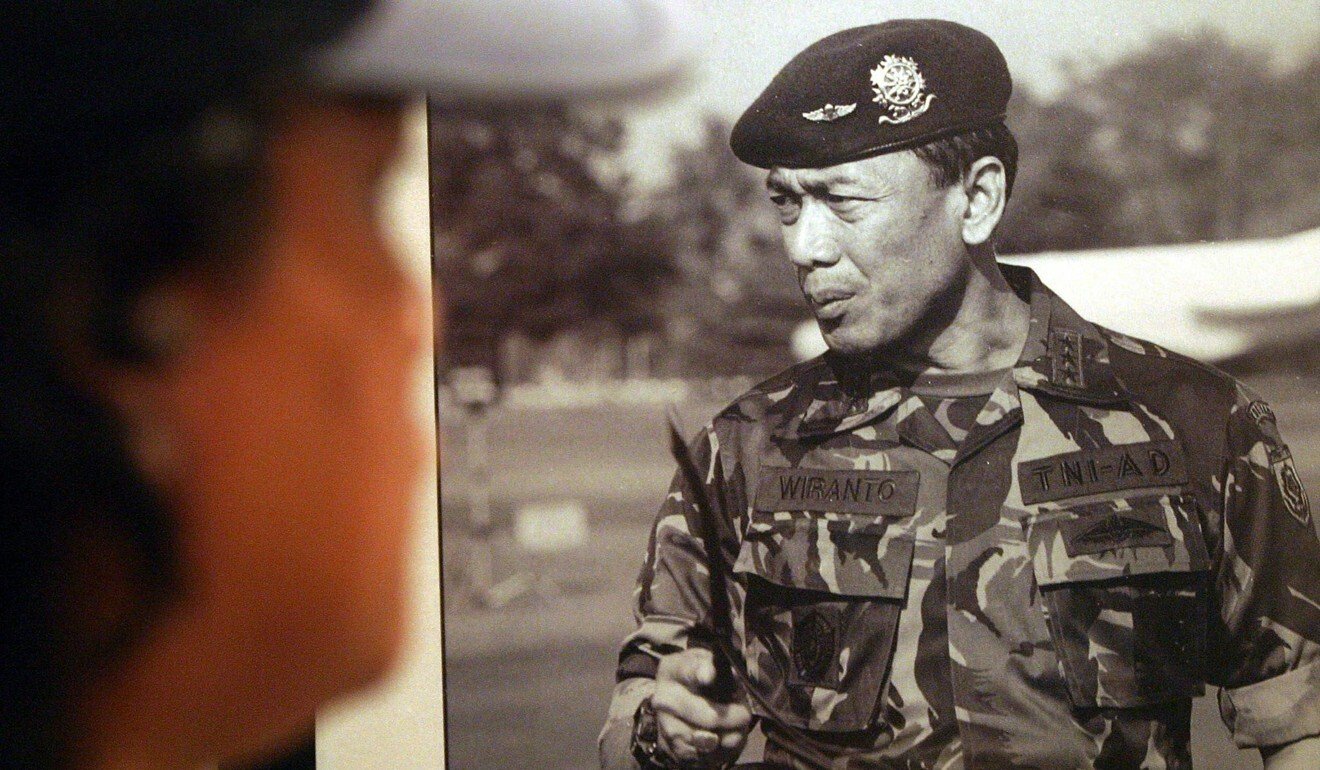 The TNI's support of Indonesia's democratic transition stands in stark contrast to the stance of
Myanmar's
generals, who staged a coup on February 1 and detained elected leader
Aung San Suu Kyi
and other politicians. It ended Myanmar's short-lived experiment with democracy that saw the opening up of the country, the lifting of Western sanctions and the flow of much needed foreign investments to develop its crumbling infrastructure.
Scholars have pointed to how Myanmar's military, known locally as the Tatmadaw, had once seen Suharto's New Order government as a possible model to follow. Under Suharto, the military had a role known as "dwi fungsi" or dual function, where it was also active in politics and governance, occupying about one-fifth of parliament seats and serving in civilian bureaucratic roles.
But with Reformasi, most Indonesians demanded that the military give up their appointed seats in parliament as well as their cabinet positions. By 2004, the practice of reserving seats for armed forces members in the legislature was abolished.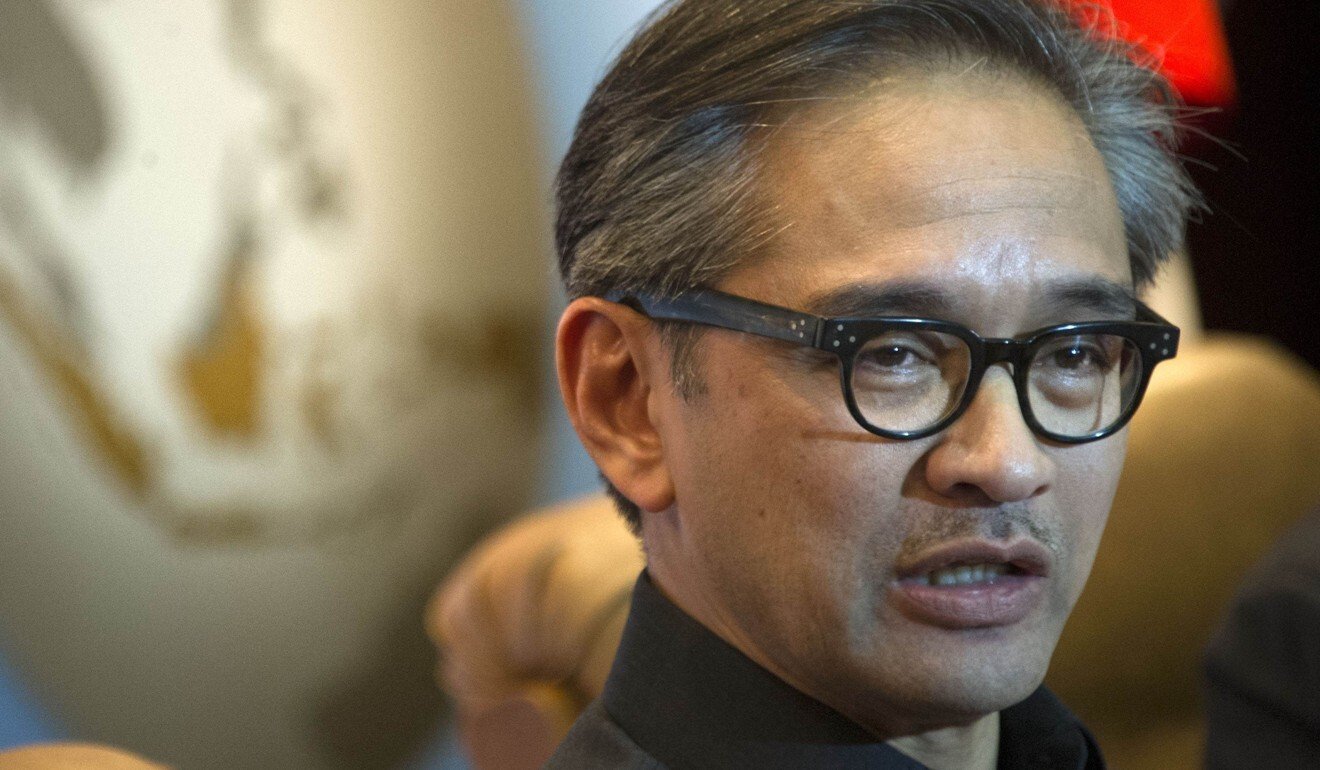 In an interview with This Week in Asia, Indonesia's respected former foreign minister Marty Natalegawa said that for democracy to be sustained in former military-backed regimes, "it must be accompanied by a reform process within the armed forces."
"Otherwise the military would feel 'tempted' to return to politics," said Natalegawa who served as Indonesia's foreign minister from 2009 to 2014.
From Myanmar to Egypt, militaries have staged comebacks after brief dalliances with democracy because they haven't undergone such reform.
In 2013, the Egyptian army chief General Abdel Fattah al-Sisi led a coalition to remove the civilian president, Mohammed Mursi, who had won a democratic election, from power.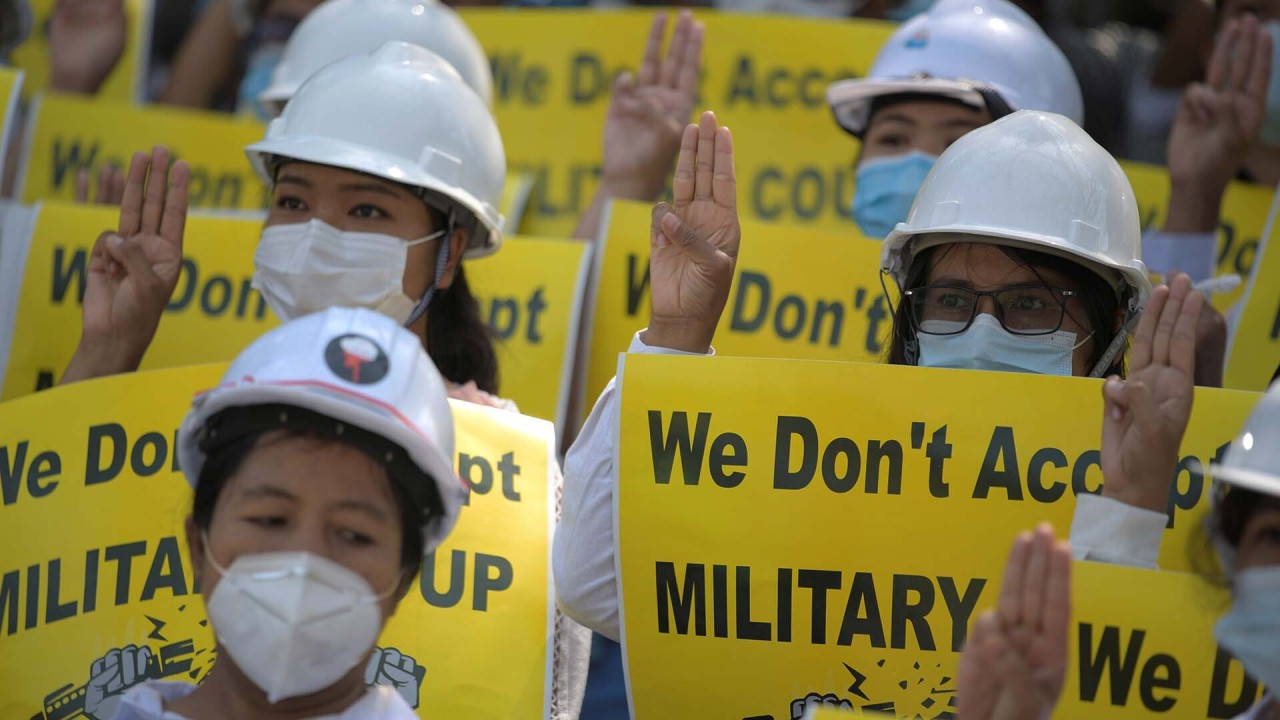 02:53
Indonesia initiates talks with both sides of Myanmar crisis amid outrage over Asean plan for polls
Indonesia initiates talks with both sides of Myanmar crisis amid outrage over Asean plan for polls
SOCIETY 'LOVES THE TNI'
Widjojo, the former general, explained to This Week in Asia that the TNI had expanded its role to include government posts during Indonesia's struggle for independence from the Dutch in the 1940s, when the military became the government at several points during the period of armed resistance.
The TNI also took skills upgrading seriously and by 1998, it had become standard practice for its top officers to have undergone professional military training, in Indonesia and abroad, primarily in the
US
, he said.
During Reformasi, recognising that society "loves the TNI" and still expected it to play a role in the nation's political life, the military's top brass took pains to "enlighten society [and the military forces]" that the TNI's new role was to return to the barracks, stay out of politics and be a professional force. This would allow Indonesia to become a democracy that could compete in a globalised world, said Widjojo.
Abuza of the National War College lauded TNI's self-restraint and reforms saying its leadership then deserved credit for helping in the country's democratic transition.
"Even when their core interests were threatened, such as the UN referendum in East Timor, the military did not challenge civilian rule," said Abuza, referring to how a
United Nations
-sponsored referendum in 1999 saw East Timor, a then territory of Indonesia, vote to break away from Jakarta's authoritarian rule, which had been marked by allegations of
human rights
abuses.
Suharto's successors, presidents BJ Habibie and Abdurrahman Wahid, are also credited for their roles in the military's reform process.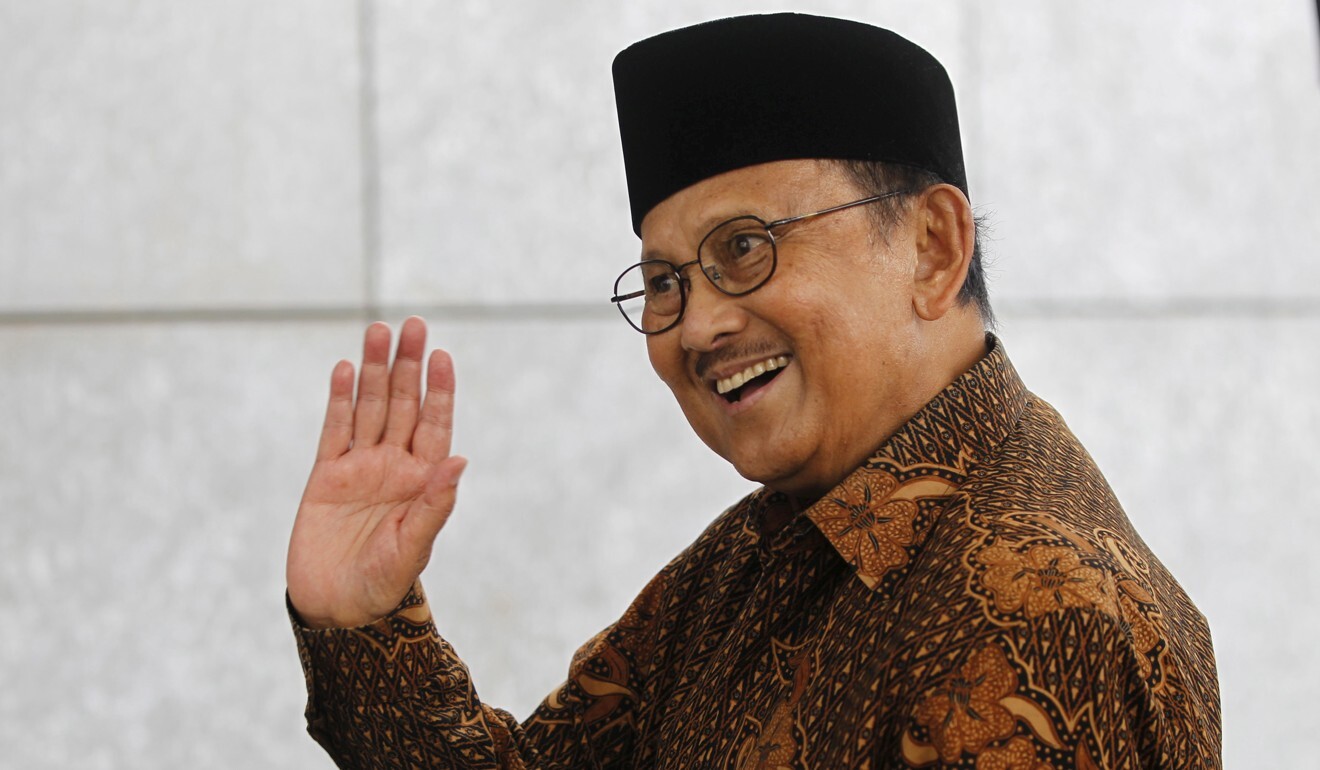 "In a surprising turn of events, the presidencies of Habibie and Gus Dur (Abdurrahman Wahid) provided continuous support for the strong trend of democratisation," Suharto's former Environment Minister Sarwono Kusumaatmadja told This Week In Asia.
"The push towards democratisation was too strong for the military. Within the military itself there was pressure as well to abandon politics," said Sarwono.
Burhanuddin Muhtadi, executive director of Indikator Politik, which did the poll, said the findings that 89.9 per cent of respondents thought the TNI was "most trusted", more than Widodo at 82 per cent, was "nothing new". The TNI had consistently polled as the institution "most trusted by the public from 2004 to 2021", he said.
"Since the era of Reformasi, TNI has been committed to maintaining its professionalism by keeping its distance from what we call practical politics (or political schemes to gain power)," said Burhanuddin.
Sarwono said Indonesia was currently dealing with pandemics, natural disasters as well as
climate change
driven calamities and TNI had done well in carrying out its civic mission in cooperation with other government entities as well as communities. "So it enjoys very good standing [with the public]," said Sarwono.
But Airlangga Pribadi of Airlangga University in Surabaya was less upbeat, saying that after two decades, the reform process had been hijacked by an oligarchy drawn from the business and political worlds that had existed since Suharto's time.
"The reform process, the agenda of democracy … is not yet complete and the public views this as a failure of democracy," said Airlangga.
Given this situation, there is fertile ground for a person with a military background to be a presidential candidate in the 2024 elections.
"Because Indonesian society tends to view a military person as a figure who could safeguard authority, stability and order," said Airlangga.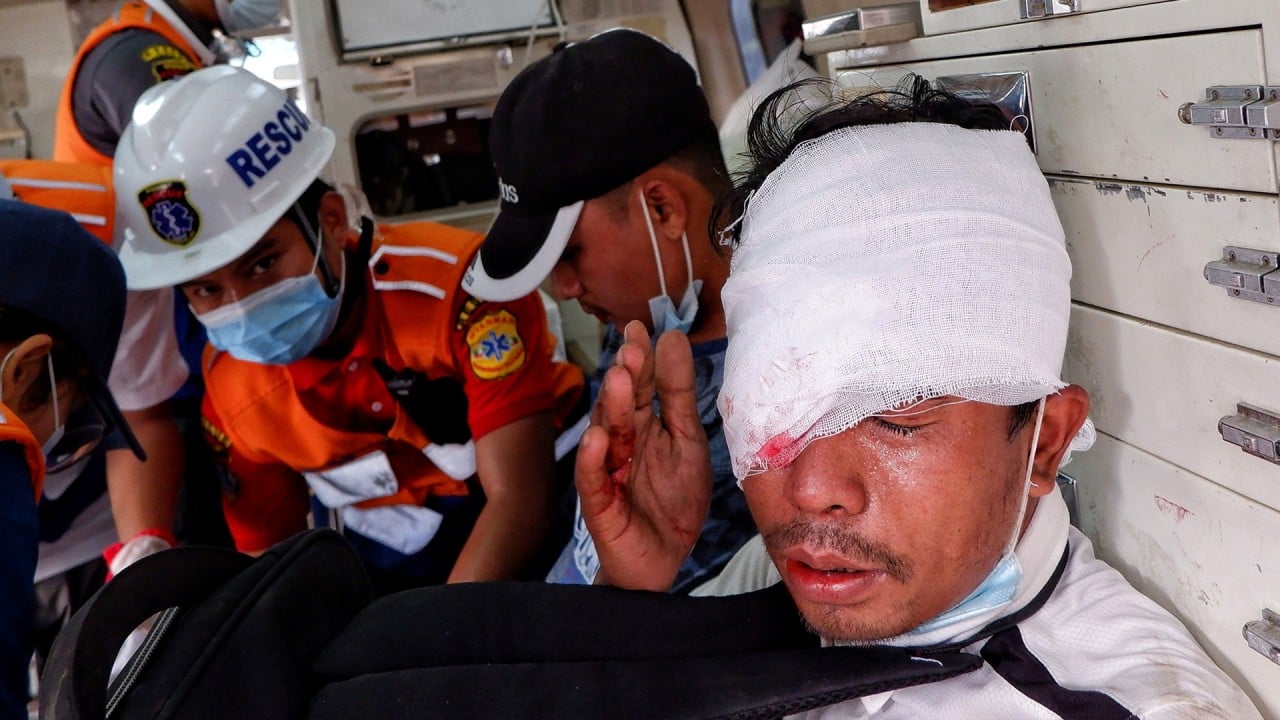 03:10
Myanmar anti-coup protesters plan their largest mass rally yet after deadly clash with military
Myanmar anti-coup protesters plan their largest mass rally yet after deadly clash with military
THE CASE OF MYANMAR
Myanmar's military, however, was different in that neither it nor Min Aung Hlaing, the general who seized power from the civilian government, had a reformist mindset, said Abuza.
"The Tatmadaw is a different beast. They have no confidence that their political and economic interests can be protected within a democratic context; here they are much closer to the Royal Thai Armed Forces," said Abuza.
Thailand
has experienced two military coups d'etat since 2006. Its current Prime Minister Prayuth Chan-ocha is a former general and coup leader who was elected in a poll in 2019 that many Thais believe was rigged.
Abuza said power sharing for Myanmar's military was "unworkable" and the "Tatmadaw just cannot understand just how unpopular they are."
"They believe that they are the only institution that can hold the country together; wilfully ignorant that their egregious human rights abuses and scorched earth [policies] have fuelled the insurgencies in the first place," said Abuza, referring to Myanmar's armed separatists insurgencies seeking either independence or autonomy.
"They cannot accept that their political party was humiliated at every election since 2010. For them it is an existential threat; the TNI never viewed power sharing and democratisation as an existential threat," said Abuza.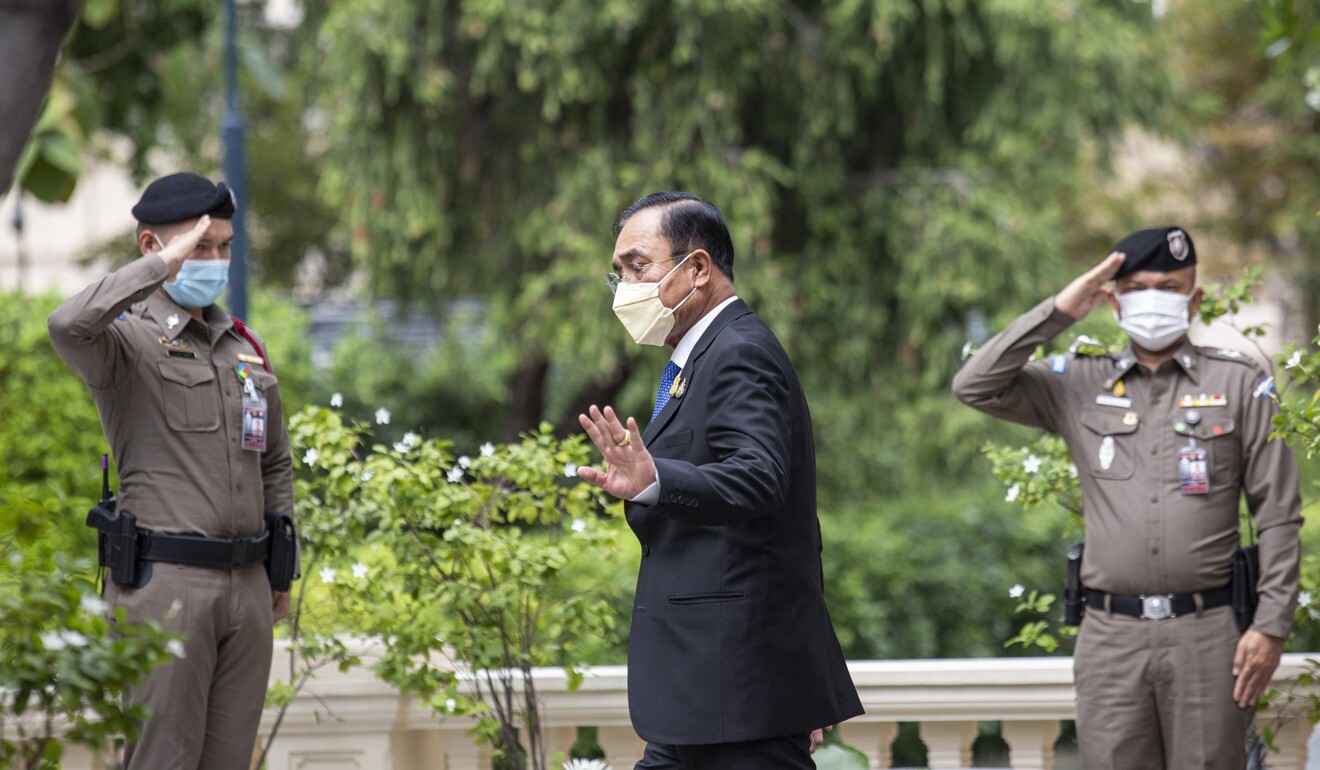 Natalegawa, Indonesia's former foreign minister, urged the 10-member
Asean
(Association of Southeast Asian Nations) bloc to step up calls for the release of Suu Kyi and other elected members of Myanmar's parliament.
"Asean cannot remain silent on this or procrastinate. We are in 2021, Asean is a community, which is supposed to be a caring and sharing community," said Natalegawa.
"Releasing Aung San Suu Kyi and other leaders is part of the solution to the difficulties and challenges of Myanmar," he added.
He said Asean engaged deeply and intensely with Myanmar, supporting and providing sustenance for its reform process from 2005 onwards. Myanmar was directly ruled by the military from 1962 to 2010 before the generals loosened their grip, resulting in Suu Kyi's National League for Democracy party winning the 2015 election. The party repeated its performance by a landslide last November.
Natalegawa, who wrote the 2018 book Does Asean Matter? A view from Within, said he had sensed democratic backsliding within the Asean region as a whole in the past four to six years, as members of the bloc had been consumed by internal issues.
"We let our eyes off the ball and suddenly, we are back to square one again.
"It's a bit unfortunate as Asean has put in so much effort, together with the people of Myanmar, to manage what had been a very difficult [democratic] process but we are back to where we were," said Natalegawa.