Myanmar
Get more with myNEWS
A personalised news feed of stories that matter to you
Learn more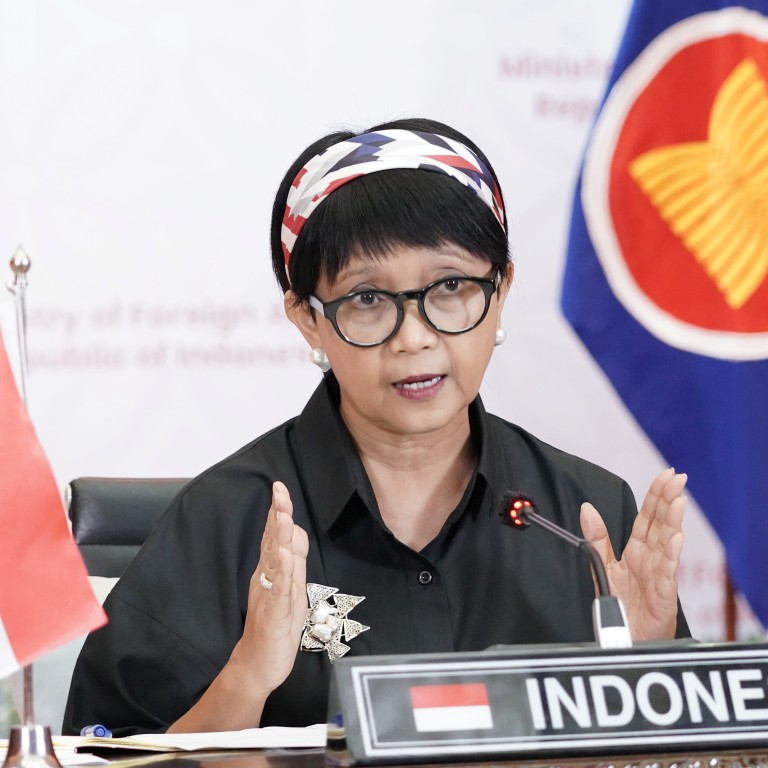 Analysis

|
Indonesia's Myanmar activism has achieved little except US and China agreement
In trying to shape a regional response to the military coup, Indonesian foreign minister Retno Marsudi is following a deep historical precedent
But Jakarta faces a steep hurdle in getting its tried-and-tested methods of quiet diplomacy and persuasion to work amid the protests in Myanmar
Indonesia's proactive response to the February 1 coup in
Myanmar
has prompted a mixed reaction, with Indonesian foreign minister Retno Marsudi cautiously applauded for moving swiftly to try and shape a regional position on the military takeover while all the major powers, including China and the US, were happy to see Indonesia and
Asean
take the lead. On the ground in Myanmar, however, there were angry scenes outside the Indonesian embassy in Yangon and the hashtag "#rejectASEANresolution" trended on social media.
The coup and the massive popular resistance preventing the Myanmar army from consolidating its grip on power have presented the region with the biggest single challenge since the
Covid-19 pandemic
. Indonesia's response has in part been shaped by the constraints of the pandemic.
Retno has been frustrated by the deterioration in regional diplomacy driven by the inability of her peers in the Association of Southeast Asian Nations to meet face to face because of closed borders and quarantine procedures. She is one of the only top envoys in the region to have travelled these past few months – making visits to China, the
Middle East
and neighbouring states to secure vaccines and negotiate travel corridors as well as attend to Indonesia's modest role in Middle East diplomacy and the Afghan peace process.
Yet there is a deeper historical precedent for Indonesian activism on Myanmar. As
Cambodia
emerged from a brutal civil war four decades ago, Indonesia embarked on a bold quest to convene the warring parties and search for a lasting peace. Shuttle diplomacy – started in 1987 by the cerebral and soft-spoken Mochtar Kusumaatmadja, who as foreign minister initiated contacts with Vietnam – was energetically pursued by his successor, the urbane and persuasive Ali Alatas. These efforts culminated in the Jakarta Informal Meeting series, which brokered an initial deal between the Cambodian factions that led to the 1991 Paris Peace Agreement.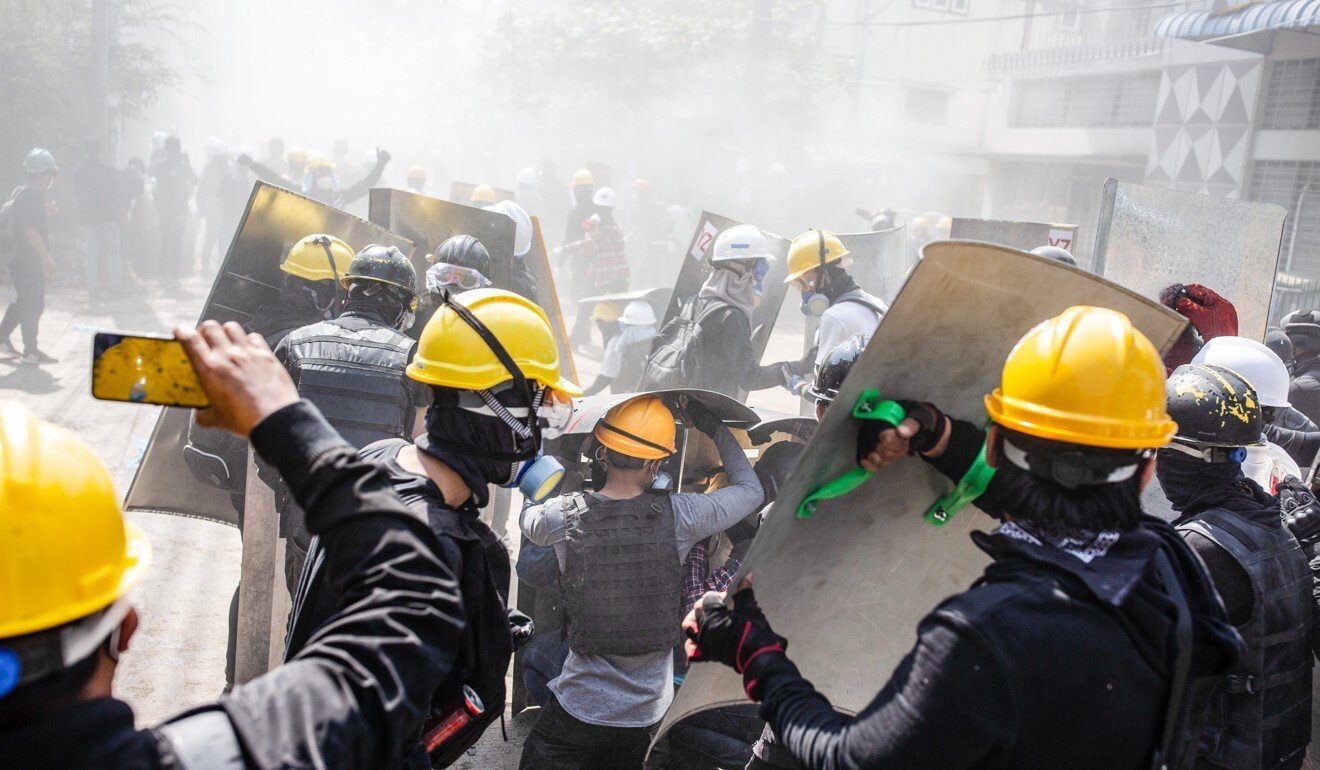 Alatas was succeeded by his loyal deputy, Hassan Wirajuda, who embarked on a mission to broker an agreement to resolve armed conflict in the Southern Philippines – a peace accord ensued in 1996. His successor, Marty Natalegawa, was confronted with a range of regional issues including conflict between Thailand and Cambodia, a deadlock over the South China Sea and the Rohingya refugee crisis. To try and manage these issues in the context of an increasingly fractious Asean grouping, Natalegawa deployed the same tactics: shuttle diplomacy and persuasion. There were mixed results: almost certainly his shuttling helped rescue an Asean consensus on the South China Sea in 2012, but his offer to mediate between Bangkok and Phnom Penh over their border dispute was politely rebuffed. The Rohingya crisis rumbles on.
The rationale for Indonesia's diplomatic activism is rooted in Indonesia's revolutionary struggle. As a fledgling republic, national leaders such as founding president Sukarno, his vice-president Muhammad Hatta and leading diplomatic figures like Adam Malik relied on support from other newly independent postcolonial states – among them Myanmar. After severing ties with the Dutch colonial authorities in 1949, Indonesia set about to repay its debts: in 1955 Sukarno convened the famous Asia-Africa Conference in Bandung.
There followed a period in which Indonesia's posture towards the region was more aggressive, as Jakarta set about securing Papua and fended off British-backed efforts to secure Borneo for newly created Malaysia. In 1975, Indonesia seized the Portuguese colony of East Timor. Confrontation with Malaysia, which involved an attempted landing by Indonesian troops near Johor Bharu, left a deep scar that only started to heal after Sukarno's successor, Suharto, strongly backed the formation of Asean in 1967.
The Cambodian Peace Process definitively indicated Indonesia's desire to contribute to regional stability. But the effort was not welcomed by all. Thailand, for one, felt that Indonesia had upstaged and usurped Bangkok's own regional aspirations, and Chatichai Choonhavan, who was then the Thai prime minister, made efforts to undermine Jakarta's initiative.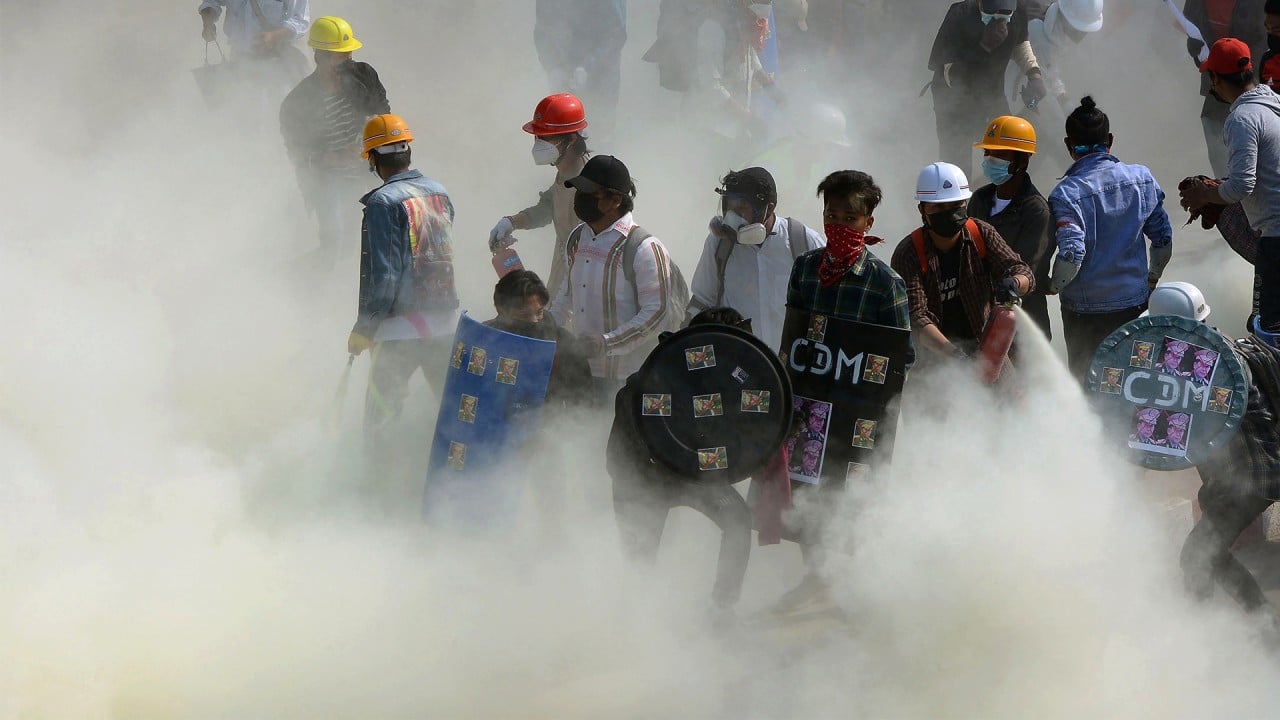 03:24
Dozens killed as Myanmar sees one of its worst days of crackdown since coup
Dozens killed as Myanmar sees one of its worst days of crackdown since coup
Much the same dynamics have played out over recent weeks with regard to Myanmar, as Retno sought to use her powers of persuasion through face-to-face diplomacy to secure Myanmar's agreement to join a special Asean foreign ministers' meeting. Late last month, after Retno was forced to cancel a planned trip from Bangkok to Naypyidaw after news of the visit was leaked, triggering outrage among the protesters in Myanmar, Thai foreign minister Don Pramudwinai surprised Retno by announcing that the Myanmar military government's foreign minister, U Wunna Lwin, had arrived in Bangkok. In the end, Retno met with both at the airport before she departed for Jakarta.
While intraregional dynamics remain largely the same now as they were decades ago, with larger states such as Thailand, Vietnam and Indonesia jockeying for influential roles, the key difference today is that tried and tested methods of quiet diplomacy and persuasion seem to have lost saliency in the face of angry protest movements such as the one in Myanmar, which has turned furiously on Asean based on allegations of a regional proposal to assist and monitor a fresh election in the country.
The question before Asean is what, if anything, can be done? Arguably, not very much at this stage. One interesting and potentially useful by-product of Indonesia's shuttle diplomacy is that it has helped calm the otherwise volatile global geopolitical situation, with both Washington and Beijing indicating their preference and backing for Asean to lead on the initial efforts to address the crisis in Myanmar.
In a statement after a UN Security Council meeting last week, China's permanent representative to the United Nations, Zhang Jun, said China supported a "bigger role" for Asean in defusing the situation. Diplomats around the region are also hearing similar words of encouragement from senior officials in the Joe Biden administration. This has helped generate a rare meeting of minds between the US and China, even if it has done little to help the people of Myanmar.