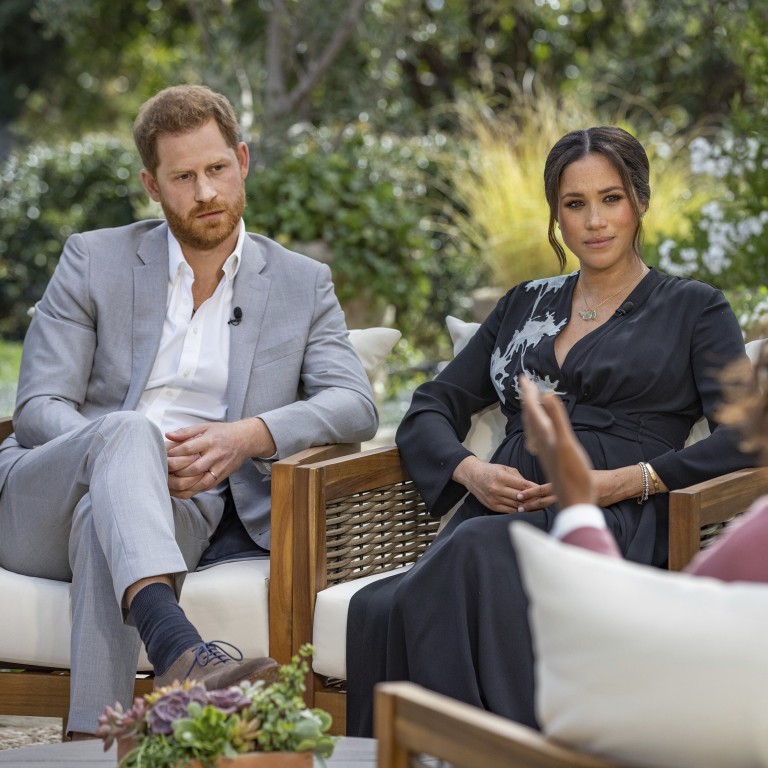 Harry and Meghan's Oprah interview and racism storm: Commonwealth sees red, Thailand sees parallels
Racism claims against the British royal family prompt calls in Commonwealth nations from Australia to South Africa to rethink ties with the monarchy
In non-Commonwealth monarchies such as Thailand, some have likened Meghan to Princess Ubolratana, who lost her titles after marrying an American, and to King Maha Vajiralongkorn, who spends most of his time in Germany
In countries with historic ties to
Britain
, allegations by Prince Harry and his wife Meghan that an unnamed member of the royal family had "concerns" over the
colour of their unborn baby's skin
have raised a thorny question: do those nations really want to be so closely connected to Britain and its royal family any more?
It was expected that the couple's interview with American chat show host Oprah Winfrey would expose more rifts in the royal family. Now it seems to be risking divisions within the "family" of the Commonwealth – an association of 54 countries, most of them former British colonies, held together by historic ties. For decades, Queen Elizabeth has been the driving force behind the Commonwealth.
After the television interview, shown in the
United States
on the eve of Commonwealth Day,
Australia's
former prime minister Malcolm Turnbull cited it as another reason for the country to sever its constitutional ties to the British monarchy.
"After the end of the queen's reign, that is the time for us to say: OK, we've passed that watershed," Turnbull told the Australian Broadcasting Corporation.
"Do we really want to have whoever happens to be the head of state, the king or queen of the UK, automatically as our head of state?"
But
New Zealand
's Prime Minister Jacinda Ardern, asked by a reporter whether the unflattering picture of the British royal family painted by Harry and Meghan had given her pause about the country's constitutional ties to Britain, said the country was unlikely to become a republic any time soon or otherwise break from observing Queen Elizabeth as head of state.
"I've said before that I've not sensed an appetite from New Zealanders for significant change in our constitutional arrangements, and I don't expect that's likely to change quickly," she said.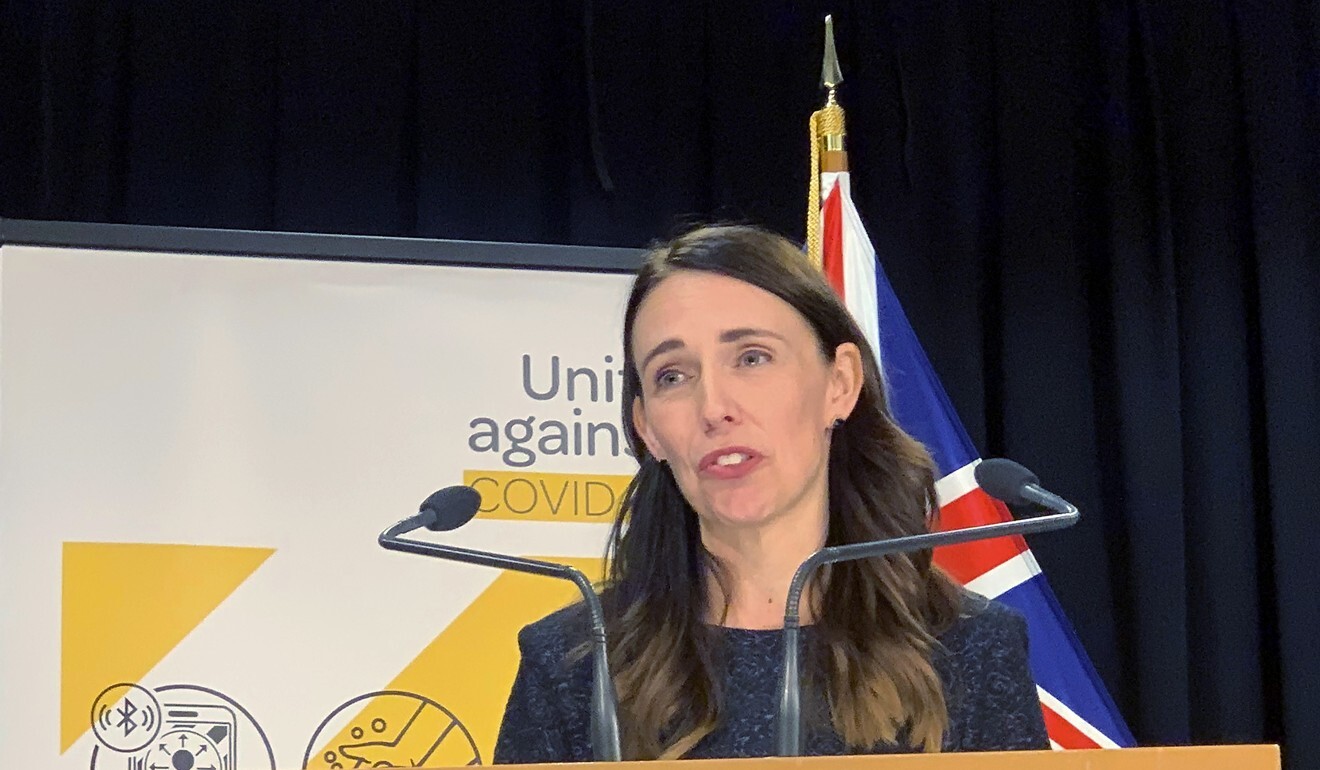 Asked about her personal friendship with Meghan since the couple toured the country in 2018, Ardern said she had kept in touch.
"It is fair to say in the past I've had contact here and there," she said. "But ultimately, the matters that are being canvassed here I see as for Meghan and Harry to respond to directly. These are matters about their personal lives and their personal decisions, and I don't think it deserves a commentary from anyone else."
The value of the Commonwealth has been debated before, with critics questioning if countries and people once colonised – and even oppressed – should remain in such an association with the former colonial power. Its stated aim is to improve international relations, but Britain's relationship with its members has been clouded by diplomatic missteps and the legacy of empire. In a speech to mark Commonwealth Day on Monday, the queen spoke of "the spirit of unity".
Charismatic royals like Harry and Meghan have been deployed in the past to Commonwealth-related events with young people, businesses and volunteer groups.
But their interview this week "opens our eyes further" on the merits of the Commonwealth, wrote Nicholas Sengoba, a newspaper columnist in the former colony of Uganda.
He cited "unresolved issues" in his country relating to the abuses of colonialism and questioned whether the heads of Commonwealth countries should still be "proud to eat dinner" with members of the British royal family, considering the accusations.
Meghan, who is biracial, had said in the interview that an unidentified member of the royal family had raised "concerns" about the colour of her baby when she was pregnant with her son, Archie, and that the palace failed to help her when she had suicidal thoughts. Buckingham Palace said on Tuesday the allegations of
racism
by Harry and Meghan were "concerning" and would be
addressed privately
by the royal family.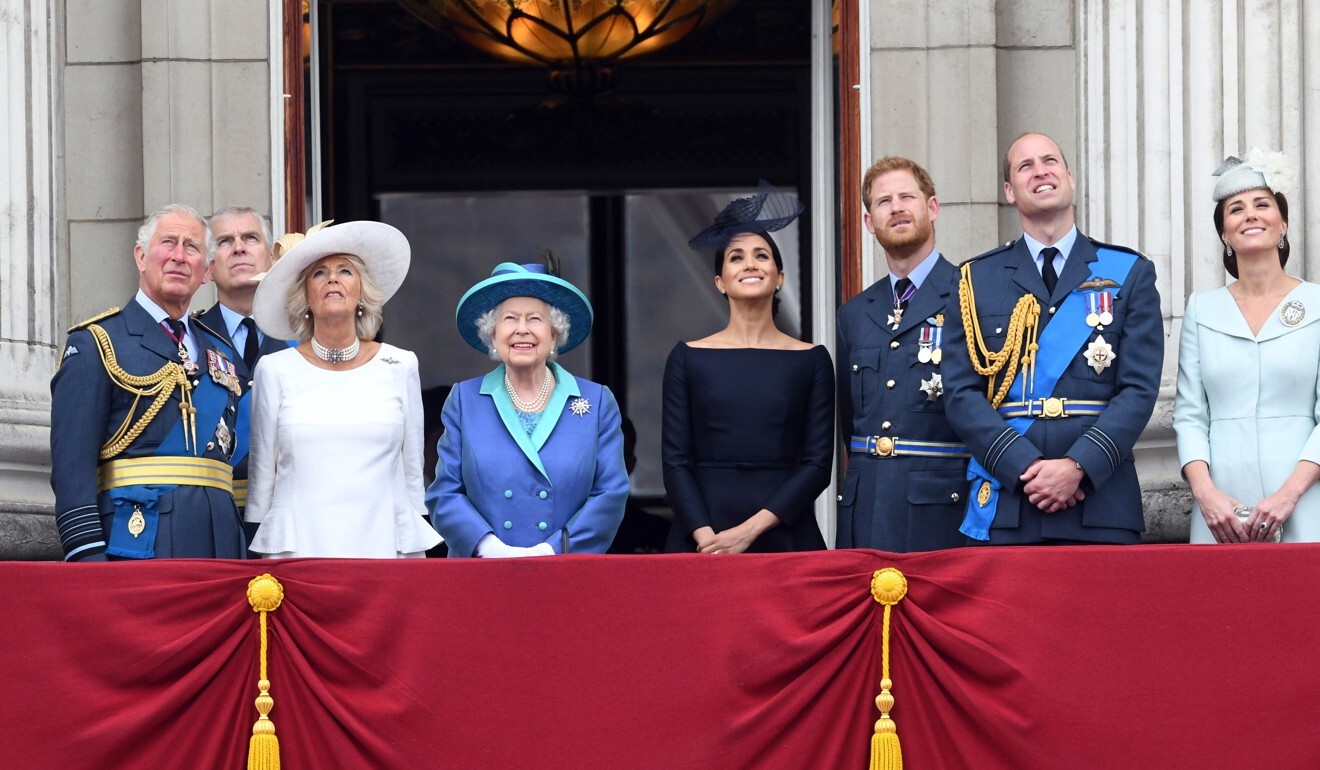 Reaction to the interview was especially fierce in Africa. It was encapsulated by one Twitter user in South Africa who wrote: "It's Britain and the royal family. What did you expect? They oppressed us for years."
More than 49.1 million people around the world had watched Winfrey's interview with Harry and Meghan as of Tuesday, said the CBS network. In the interview Meghan, whose mother is black and father is white, also spoke about how she had suicidal thoughts, but failed to receive any support during her time in the royal family.
CBS said it would rebroadcast the interview in the US on Friday, according to Reuters. In Britain, reactions to the allegations of racism, neglect and feuding inside the royal family were mixed – some newspapers and members of the public reacted in horror and anger, others sympathised with Meghan.
Labour Party activist and left-wing columnist Owen Jones tweeted: "Meghan Markle has exposed the rampant, systemic racism in Britain that's deliberately covered up."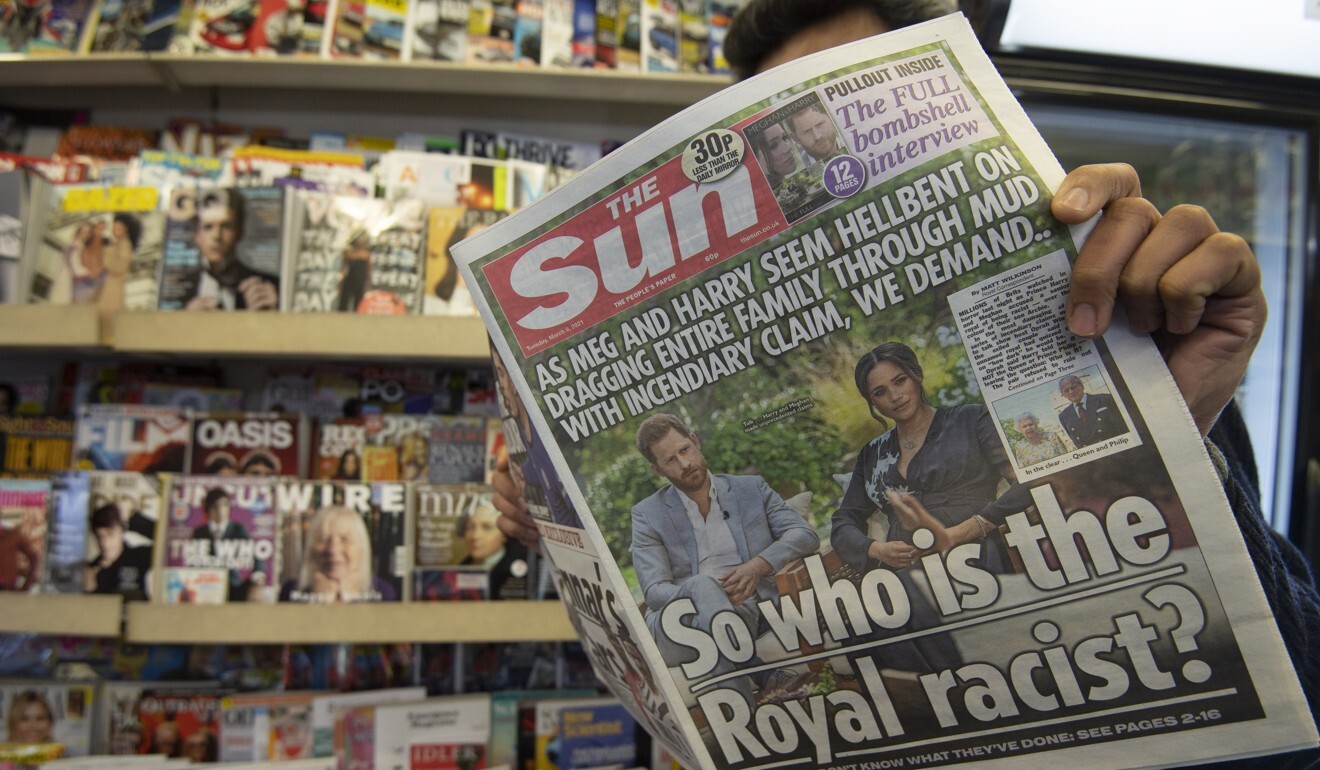 The reaction was similar in Asia – which is home to more than a quarter of the world's 29 remaining monarchies – but some internet users in
Thailand
and
Malaysia
, both constitutional monarchies where the rulers remain influential in politics and society, pointed out that those marrying into royalty should have been prepared to learn how to fit in.
Nattakorn Devakula, a Thai television host whose family is linked to the Thai monarchy, said Meghan was "pretending to be a victim and selling her husband's name for profit", while comments left on Malaysian publication Free Malaysia Today's Facebook page pointed out that non Muslims and foreigners marrying into the Malaysian royal family had to accept "protocols, tradition and legacy".
Observers say Malaysian royals' multicultural marriages are largely accepted. This is due to the Southeast Asian nation's colourful colonial history – which included Portuguese, Dutch and British colonialists – and the fact that it is multiracial, although foreigners or non-Muslims would have to overcome the challenges of learning about Malay customs or embracing Islam as their new
religion
.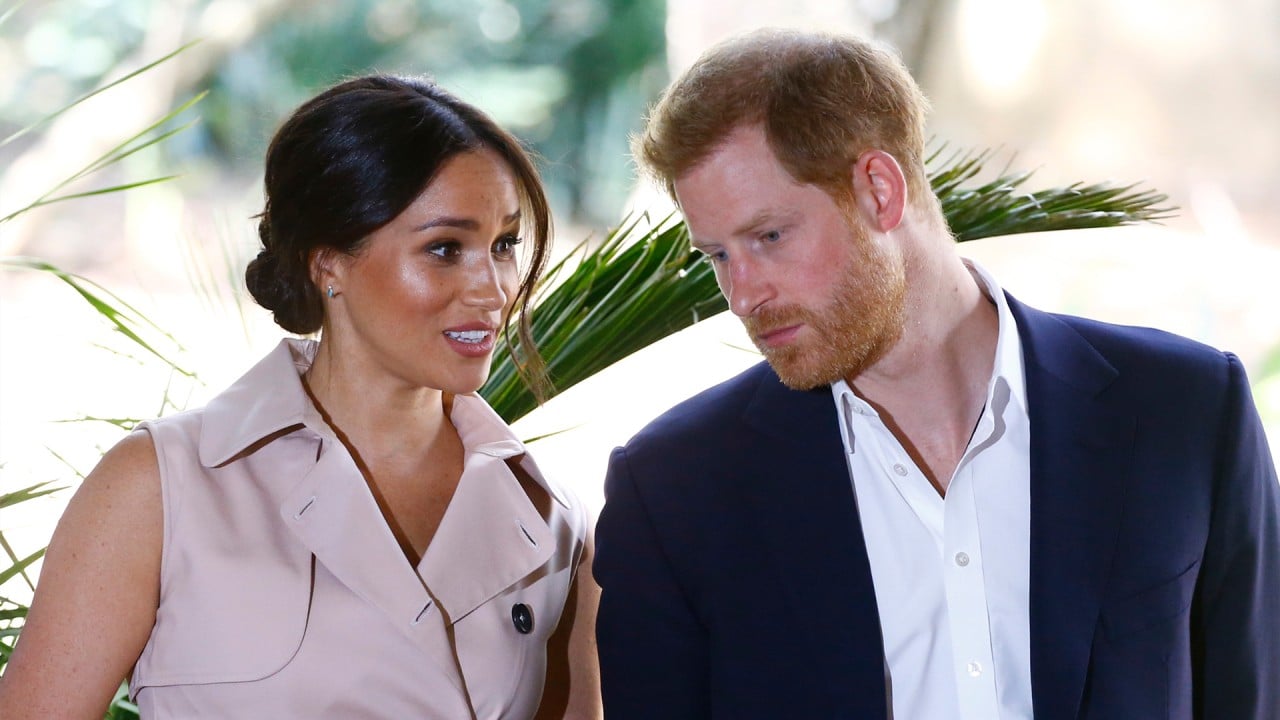 01:18
Prince Harry and Meghan stepping back hits Chinese social media
Prince Harry and Meghan stepping back hits Chinese social media
In Thailand though, interracial marriage has proven much more controversial.
In 1906, Prince Chakrabongse, a son of King Chulalongkorn or Rama V, married Ekaterina Ivanovna Desnitsky while studying in St Petersburg under the care of Tsar Nicholas II of Russia, and broke a centuries-old tradition, becoming the first royal family member ever to marry a foreigner, at a secret ceremony in Constantinople. When the prince took his wife to Siam, as Thailand was then called, she was not recognised by his family and was treated as an outcast. She became known unofficially as Mom Katya. Mom is the non-royal title given to the wife of a prince.
"Back then, particularly during the time of Chakrabongse, Siam was under threat of colonialism. Interracial marriage with foreigners was thus prohibited for fear that it could jeopardise the sovereignty of Siam," said Pavin Chachavalpongpun, a Kyoto University scholar on Southeast Asia.
"Chakrabongse violated this rule. Hence, his chance for succeeding the throne was thrown away. The royal court took this issue seriously."
This political stake was played out among those who served in the royal court too, said Pavin. Phra Pricha Kolakarn, an engineer overseeing various building and mining projects for King Rama V, married Fanny Knox, daughter of a British consul-general and was later executed in 1879 due to political conflict and allegations of fraud.
In 1972, the Thai monarchy experienced another episode of interracial marriage. King Vajiralongkorn's sister and former prime ministerial candidate Princess Ubolratana, 69, married Peter Jensen, an American she is thought to have met while studying at the Massachusetts Institute of Technology. She later abandoned her titles and settled in the US. Her divorce in 1998 saw her return to Thailand for good, but her titles were never restored by her father King Bhumibol.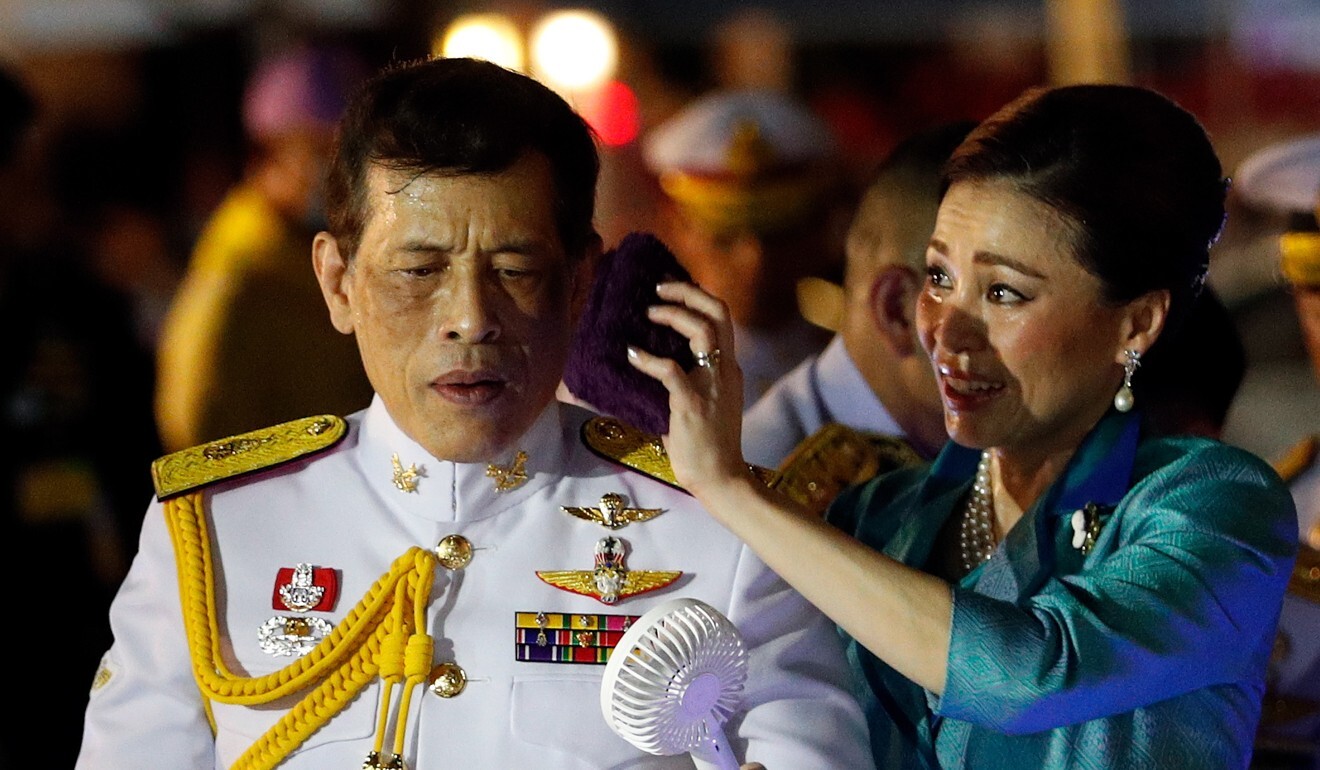 "Ubolratana disparages the royal image/identity crafted by Bhumibol. Family value was a big part of royal image/identity making. It would serve to underpin the monarchy," said Pavin.
"She broke the tradition and damaged the king's effort to build a perfect family. The king was so angry that he would never reinstall royal titles to his daughter," he said.
Meghan and her decision to break away from the royals to live as a self-supported commoner has been compared by some to when Princess Ubolratana decided to marry and live like a commoner in the US. A reader of
The Standard
, a Thai media outlet, posted on Facebook that Meghan was "Ubolratana, English version" as she "wants to live a commoner comfort life". Another reader even compared her decision not to follow the royal rules to the reigning Thai King
Maha Vajiralongkorn
and how he has spent most of his time living in
Germany
.
Pavin, from Kyoto University, said the British and Thai monarchies have had to survive, and they knew how to defend their position through the "cutthroat" approach.
"The British royal family has been adamant in being firm, or even ruthless, in order to defend the institution.
"In comparison with the Thai monarchy, it is obvious that the British royal family knows how to adapt itself to a changing environment for its own survival. Many decades ago, the issue of Wallis Simpson wrecked the British monarchy. But time flies. The Harry-Meghan wedding was approved. We may have to separate the issue of marriage and the treatment of foreign brides. While the wedding could go ahead, the British royal family expects the in-laws to behave according to tradition. Clearly, Meghan has refused to do so."