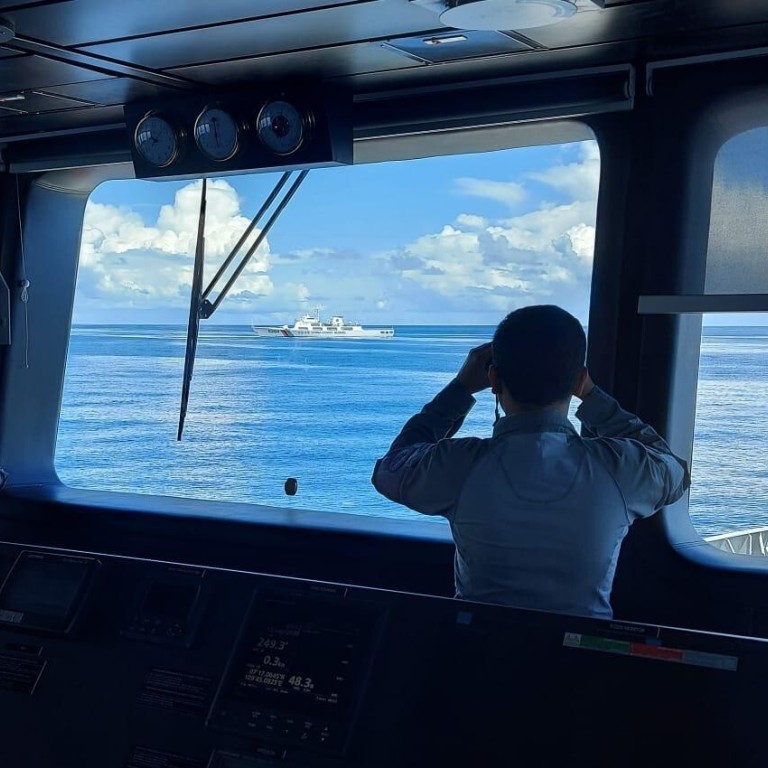 South China Sea: what does Beijing want in Indonesia's Natuna Islands?
Beijing says it just wants to fish in waters where it has historical rights. That is a problem, because it's within the same area Indonesia claims as its EEZ
For Jakarta, Chinese incursions are a threat to sovereignty and may compel it to look to the US, as part of a strategy of military deterrence
Beijing should tread carefully when it comes to the Natuna Islands, a region belonging to
Indonesia
that borders the disputed
South China Sea
, a global trade route rich in fishing stocks and energy reserves.
That was the view of former Singapore diplomat Kishore Mahbubani, when asked at the SCMP China Conference: Southeast Asia last month whether there were any potential flashpoints between
China
and the 10-member
Asean
bloc.
Mahbubani pointed out that not a single member of the bloc had expressed interest in joining the
United States
, Japan, Australia and
India
in their "Quad" grouping, which has been described as a bid to counter China's growing military and economic might in the Indo-Pacific region. Or at least, not yet.
If China wanted to keep it that way, it needed to be cautious in the Natunas and understand the "points of sensitivity", said Mahbubani, now a distinguished Asia Research Institute fellow at the National University of Singapore.
The fish-rich waters of the Natunas, which lie north of Kalimantan (as the Indonesian portion of Borneo island is known), are increasingly a source of tension in Indonesia's relationship with China, which is otherwise largely positive.
Indonesia's civilian maritime force, Bakamla, has accused Chinese and Vietnamese ships of entering its 200-mile exclusive economic zone (EEZ) around the islands, and has clashed several times with Chinese coastguard vessels escorting Chinese fishing boats in the area.
In December 2019, China sparked a
major maritime confrontation
with Indonesia when dozens of Chinese fishing vessels, along with a coastguard escort, entered Natuna waters.
Indonesia responded by summoning China's ambassador and dispatching
warships and F-16 fighter jets
to patrol the region. The following month Indonesian President
Joko Widodo
declared there would be "no compromise" on Indonesia's territorial sovereignty, and demonstrated his point two days later by visiting the islands.
The incursions have continued – in September last year, a Chinese coastguard ship spent
two days in Indonesia's EEZ
off the Riau Islands – prompting Jakarta to lodge a protest with Beijing. Bakamla said "after arguing via radio" the Chinese vessel was escorted out by an Indonesian patrol boat.
In January this year, a
Chinese research vessel
was identified in the waters of Indonesia with its tracking system turned off. Bakamla said the vessel was probably conducting unauthorised activities in the Sunda Strait after its automatic identification system had been switched off three times. The Xiang Yang Hong 03 told Indonesian authorities over the radio that its automatic identification system had malfunctioned, Bakamla said.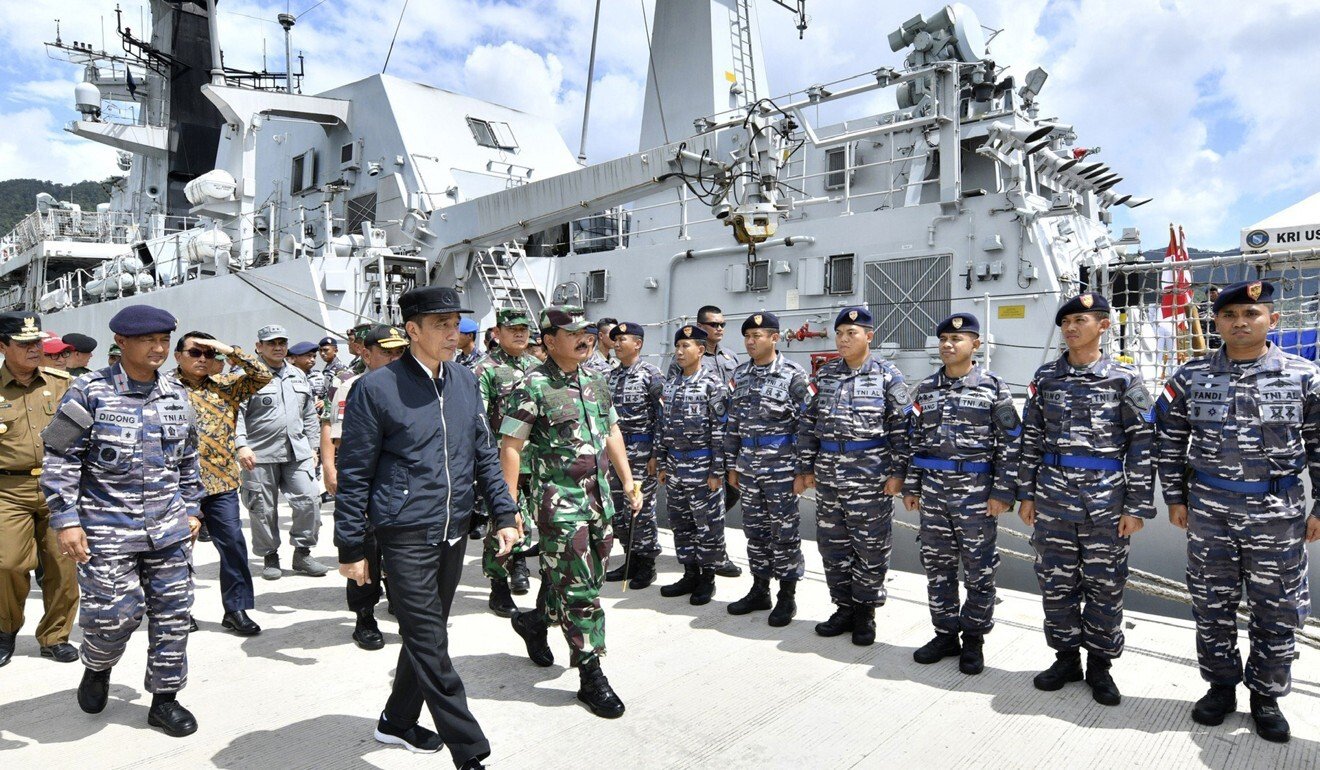 JUST ABOUT THE FISH?
Unlike the contest for sovereignty over the South China Sea, where China has territorial disputes with several Southeast Asian countries, Beijing maintains that it has no such disputes with Indonesia, which is Southeast Asia's largest economy.
Even so, Beijing claims that the area Indonesia considers its EEZ is part of China's historical fishing grounds, though it has played down this disagreement by saying it can be managed through bilateral talks.
Jakarta insists there is no basis for China's claim. These seemingly intractable positions mean the two often find themselves talking at cross purposes.
Ding Duo, an associate research fellow at China's National Institute for South China Sea Studies in Hainan, said Beijing's claim to fishing rights stem from its territorial sovereignty over the Spratly Islands and historical rights.
"In terms of the exclusive continental shelf, the overlapping area is about 36,000 square kilometres. If you include the EEZ, it is over 60,000 square kilometres," Ding said.
The difference equates roughly to the size of Bhutan (38,000 sq km) as compared to Lithuania (65,000 sq km).
Lei Xiaolu, an associate professor at the China Institute of Boundary and Ocean Studies in Wuhan University, writing in The Jakarta Post last year, said the issue was about "fishing rights" as China's fishing activities were "within an area pending maritime delimitation".
This area overlapped China's EEZ claim based on the Spratly Islands – also known as the Nansha and part of the disputed South China Sea – and Indonesia's EEZ claim based on the Natuna Islands, Lei said.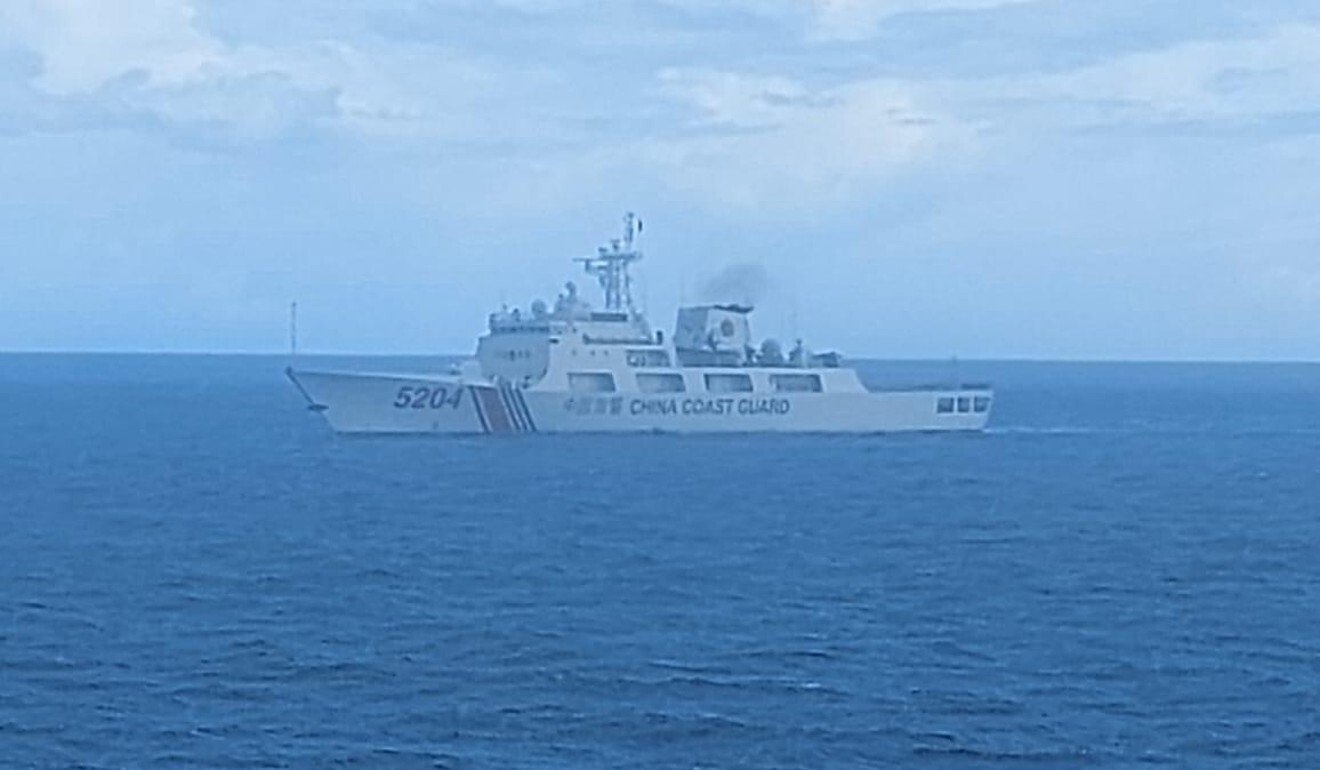 "China and Indonesia have not started the maritime delimitation. This is a fact," Lei wrote, adding that unlike oil and gas exploitation and exploration, fishing activities were not excluded by law from a sea area pending maritime delimitation for the parties in a dispute.
Indonesia made it clear that it will never recognise the legitimacy of any claims based on China's nine-dash line map because such claims have no basis in the United Nations Convention on the Law of the Sea (UNCLOS).
An international tribunal in
The Hague
reinforced this interpretation in 2016 in a case Manila brought against Beijing, when it invalidated China's claims – which it marks on maps with a nine-dash line – to about 90 per cent of the South China Sea.
Beijing rejected the ruling and since then has preferred to engage in bilateral talks with claimant states while working on a code of conduct for incidents at sea with Asean (Association of Southeast Asian Nations) members.
Ding said when Jakarta renamed the waters northeast of the Natunas to the "North Natuna Sea" in 2017 to "better assert its sovereignty", Beijing's reaction was muted, a sign that it did not challenge Indonesia's sovereignty over the Natunas.
Ding said compared to territorial disputes between China and other countries, the Natunas disagreement was much less intense, both in terms of "political sensitivities" and "the level of confrontation".
"Apart from the issue of maritime delimitation, [China's disputes with]
Vietnam
and the
Philippines
involve territories, resource development, and arbitration," said Ding, referring to the possibility that Vietnam would seek arbitration in its counterclaim against Beijing in the South China Sea.
Ding noted that Indonesia and China had previously had disputes over fishing activities in the 1980s and 1990s. He said the problems had increased as both countries sought to use more of their maritime resources as their populations and economies grew.
But the media and "other domestic forces" had turned a disagreement over fishing rights into a nationalistic and geopolitical tug of war, he said.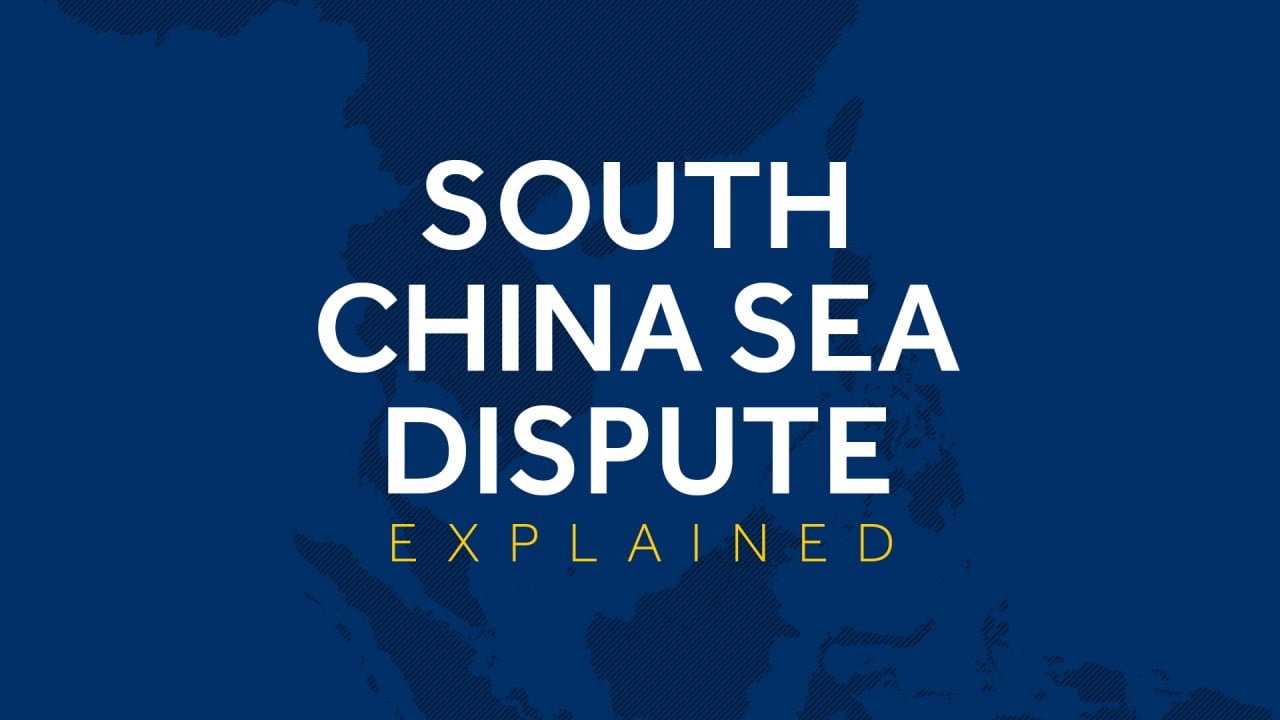 03:23
The South China Sea dispute explained
The South China Sea dispute explained
RISING ANXIETIES
Since re-establishing bilateral ties in 1990, China has emerged as Indonesia's largest trading partner and second largest investor, with bilateral trade reaching US$35.53 billion in the first half of last year.
In the same year, Chinese imports from Indonesia increased by 9 per cent and investment to Indonesia grew by 172 per cent. Significant projects between the two include the US$6 billion Jakarta-Bandung high-speed railway and the Batang Toru hydropower plant in North Sumatra.
Two developments have heightened Indonesian anxieties about Beijing. One, China's construction of military installations on reclaimed land in the disputed South China Sea. Two, a Chinese law that for the first time allows its coastguard to fire on foreign vessels and demolish structures built in disputed waters, which took effect last month.
Apart from allowing the Chinese coastguard to launch pre-emptive strikes without prior warning if commanders deem it necessary, the new law also enables them to board and inspect foreign ships in the area.
Chinese Foreign Minister Wang Yi said on the sidelines of China's National People's Congress this week that the new law did not target any specific country and was in line with international law and practice.
But defence officials have warned Jakarta of the risk of conflict between Indonesian and Chinese boats, and even in a worst-case scenario, to be prepared for a Chinese invasion of the Natunas. In the meantime, Indonesia has deployed warships, fighter jets, and intelligence assets to the area.
Ristian Atriandi Supriyanto, an Indonesian PhD scholar at the Australian National University's Strategic and Defence Studies Centre, agreed that unarmed maritime stand-offs between Indonesia, China and Vietnam was "a new trend that Indonesia must live with".
China's nine-dash line was inconsistent with UNCLOS, he said, and as Indonesia only recognised maritime boundaries on the basis of UNCLOS, it did not believe there was any outstanding maritime issue to settle with China.
While Indonesia was ramping up its maritime capacity in the Natunas, out of concern that China might engage in more "coercive" behaviour, Jakarta had also exercised restraint for the sake of maintaining good relations with Beijing, said Supriyanto.
But Jakarta was also concerned about being drawn into the US-China rivalry and competition for influence, he said.
"I am afraid that Indonesia's restraint has its limits. It will, sooner or later, see defence or military cooperation with the US as a necessary, if not critical, part of its strategy to deter and retaliate against China, should it use maritime coercion to compel Indonesia to accept the nine-dash line as a legitimate basis to open negotiations on boundary delimitation," Supriyanto said.
René Pattiradjawane, an associate fellow at The Habibie Centre think tank in Jakarta, said since the early 1990s, Indonesia had asked China to describe its rights and interests in the Natunas but had never received a response.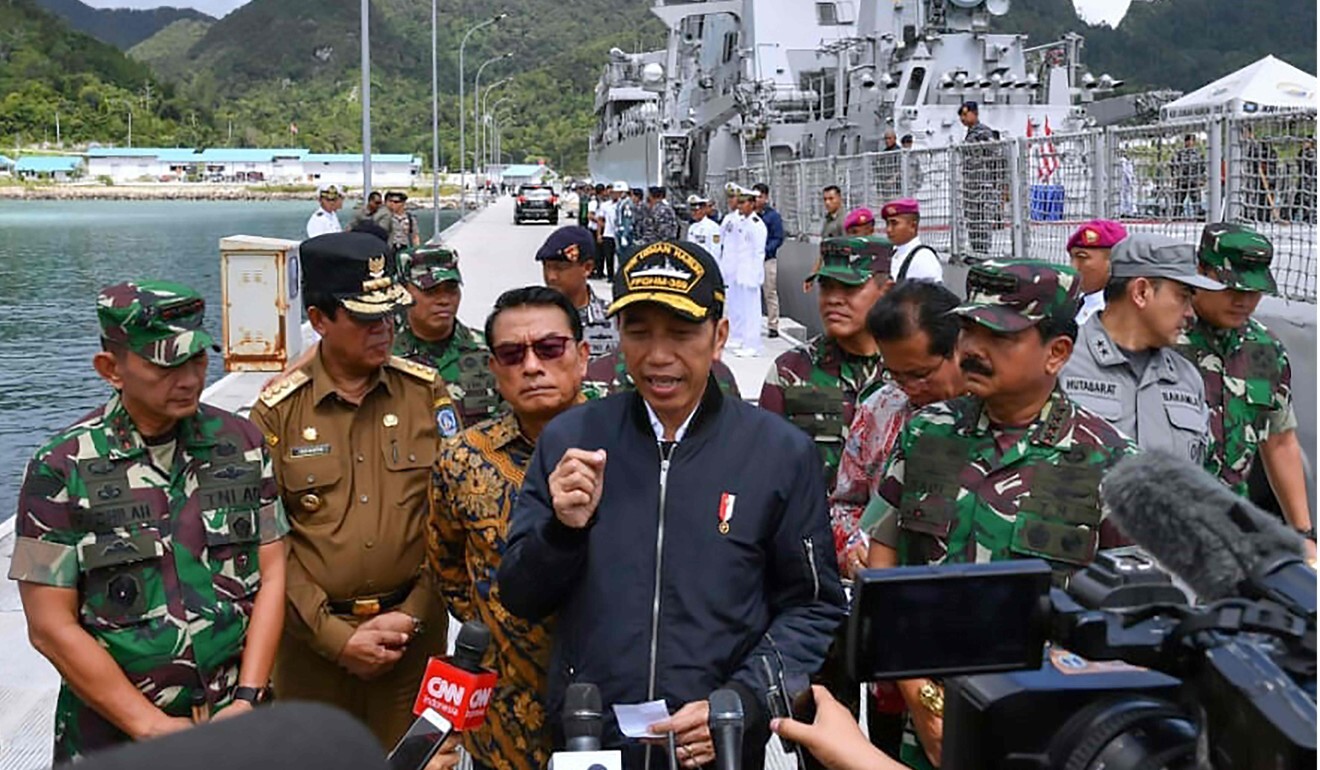 "Even when Indonesia tried to limit what China described as a maritime interest related to fisheries, the Chinese side never came up with any comments on where the area that China claims as its traditional fishing ground is," Pattiradjawane said.
He said that according to UNCLOS and international maritime practices, a traditional fishing ground could be stipulated only by a bilateral agreement.
Pattiradjawane said a map titled South China Sea Fishery Operation Atlas, published by China's agriculture ministry's Fishery Administration of Nanhai District in August 1994, had taken Indonesia by surprise as it claimed the entire area surrounding the Natunas as Beijing's territorial fishing waters.
"I obtained the map in 2016 from a Chinese fishing vessel captured by the Indonesian navy in the Natunas," Pattiradjawane said, adding that China had provided no explanation for the map.
He said the map made Indonesia uneasy because it showed China's traditional fishing grounds extending far south of the Natuna Islands, beyond Beijing's nine-dash line.
Pattiradjawane said there was concern within the Indonesian defence establishment that any conflict in the South China Sea over Beijing's nine-dash line would spill over into the Natunas.
However, Collin Koh, a research fellow at the S. Rajaratnam School of International Studies in Singapore's Nanyang Technological University, said despite recent incidents in the Natunas, it was unlikely that Beijing would push Jakarta too hard, given Indonesia's growing geopolitical importance.
"It does not make sense for Beijing to push the envelope too far to test a key Asean member state, certainly one that is geographically as large as Indonesia, which has also been playing an active leadership role in recent days such as in Myanmar's recent coup," Koh said.
DOMESTIC AUDIENCE
In the meantime, analysts agreed Indonesia would seek to demonstrate greater naval deterrence to cater to its domestic audience. Ding said one example of this was Indonesia announcing last November that it would move its combat squad's headquarters to the Natuna Islands. The squad is the naval combat force tasked with enforcing sovereignty at sea. It is currently based in Jakarta and the relocations will enable it to respond faster to incidents at sea.
Koh said Indonesia had to undertake visible measures to assure its public that the country was ready to stand up to Beijing, especially in the Natunas.
Koh said Jakarta had faced public criticism over its economic dependence on China, and over its relative silence on the treatment of ethnic Ugyurs, who are Muslim, in China's
Xinjiang
region. Indonesia is the world's most populous Muslim country.
Ding, referring to how Jakarta had called on Japan to help it develop the fisheries and energy sectors in the Natuna islands region last January after a stand-off between Chinese and Indonesian vessels, said one possible explanation was that Indonesia was turning to external forces as a means to "contain China" and "consolidate its maritime claims".
"Whenever there are disputes between China and its neighbouring countries in the South China Sea, you will more or less find Japan's presence," Ding said, adding that Tokyo's long-term intervention in the region was partly to "contain China", and partly to "ease its pressure" over territorial disputes between China and Japan in the East China Sea – where both countries claim islands referred to by China as the
Diaoyus
and Japan as the Senkakus.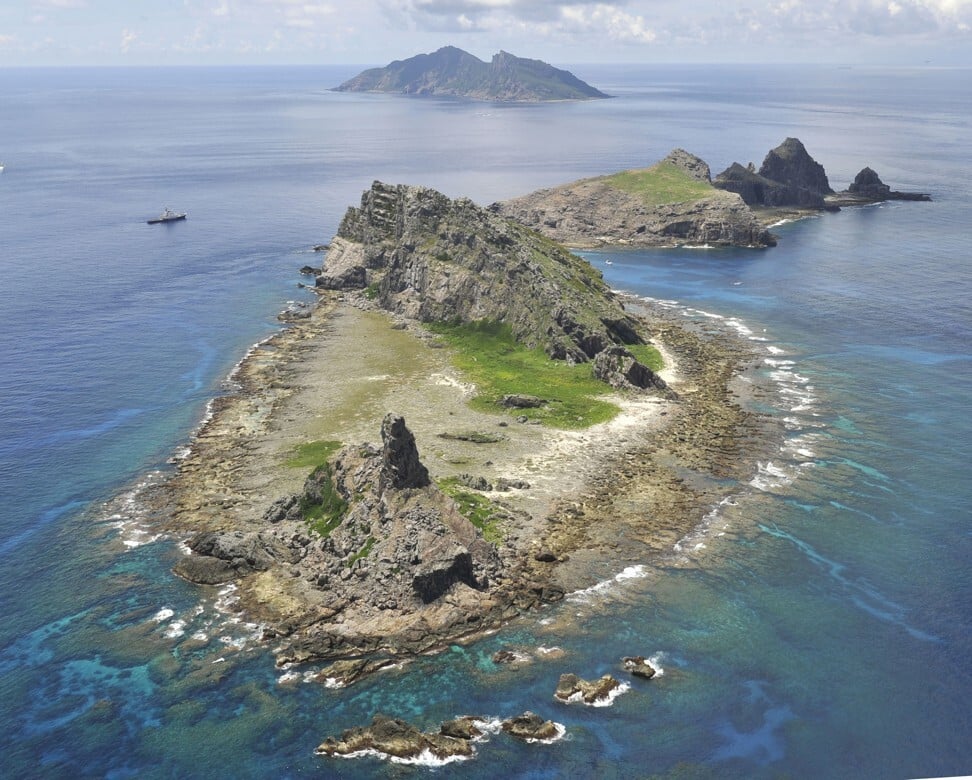 Ding said rising nationalistic sentiments on social media in China lamenting that the country had "given up sovereignty" over the Natunas were misguided.
"They do not understand the history and disputes over the South China Sea. This has led to massive misunderstandings," Ding said. "China has never claimed sovereignty over the Natunas, so there is no basis to speak of giving up sovereignty."
Zhiqun Zhu, who chairs the international relations department at Bucknell University in the US, said it was understandable that Indonesia was anxious about whether China would use its new coastguard law to interfere in its fishing activities in the region.
Zhu said China needed to be more transparent and do more to allay the concerns of its neighbours. "China needs to gain the trust of Southeast Asian countries so that it is loved, not feared by them," Zhu said.
Ding suggested China and Indonesia explore the setting up of a mechanism for enhanced governance and cooperation in the fishing industry, establish marine functional zones, and coordinate administrative and law enforcement efforts in the zones.
They could also agree to take joint measures to ensure the conservation and protection of marine life, he said.
"If both parties have the common will to manage their maritime conflicts, then the fallout will not spread to other areas. At present, both China and Indonesia share this common desire," Ding said.
Pattiradjawane said that given China's emphasis on multilateralism, Beijing had the right to stake claims as long as it respected the rules-based international order. "But if Beijing uses its military might and massive wealth, this will undoubtedly raise international suspicions and uneasiness".