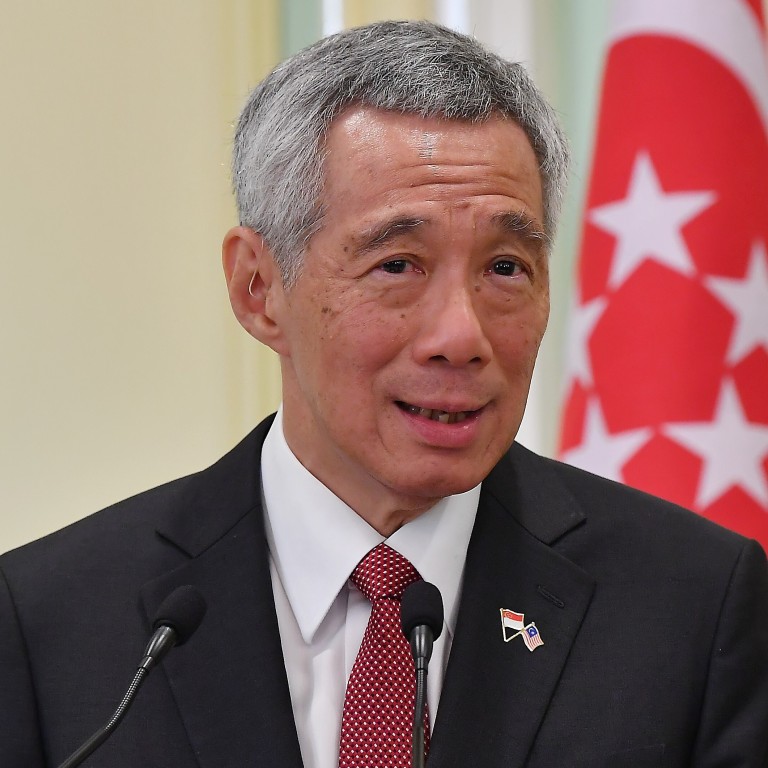 Singapore PM says global anxiety over Beijing's decisions is 'not in China's interest'
Lee Hsien Loong, in a BBC interview, says China's positions have won it some friends but also caused tensions with major powers
The US and China will need to co-exist in Asia or else they – and the region – will be 'in for a hard time'
China's decisions and foreign policy positions have given rise to "significant" uncertainty and anxiety as countries globally assess their implications, and this is not an ideal situation for Beijing, Singapore's Prime Minister
Lee Hsien Loong
has said.
Lee was speaking in an interview with British broadcaster BBC recorded two weeks ago and aired on Sunday, before Beijing on Thursday confirmed it would move ahead with the biggest
overhaul of Hong Kong's
electoral system since the city returned to Chinese rule in 1997.
Under new legislation passed by the
National People's Congress
, an election committee that currently oversees the election of Hong Kong's chief executive will be given additional authority to nominate legislative candidates, as part of the central government's move to ensure only "patriots" can rule the city.
The move was denounced by Western nations including
Britain
, which said China was now in "a state of ongoing non-compliance" with the 1984 Sino-British Joint Declaration to determine Hong Kong's future after 1997.
The
United States
has said Hong Kong's situation would feature in "
difficult discussions
" that Washington would have with Beijing in a bilateral meeting this week. US Secretary of State Antony Blinken and National Security Adviser Jake Sullivan will meet China's top ranking diplomat Yang Jiechi and Foreign Minister Wang Yi in Alaska on Thursday.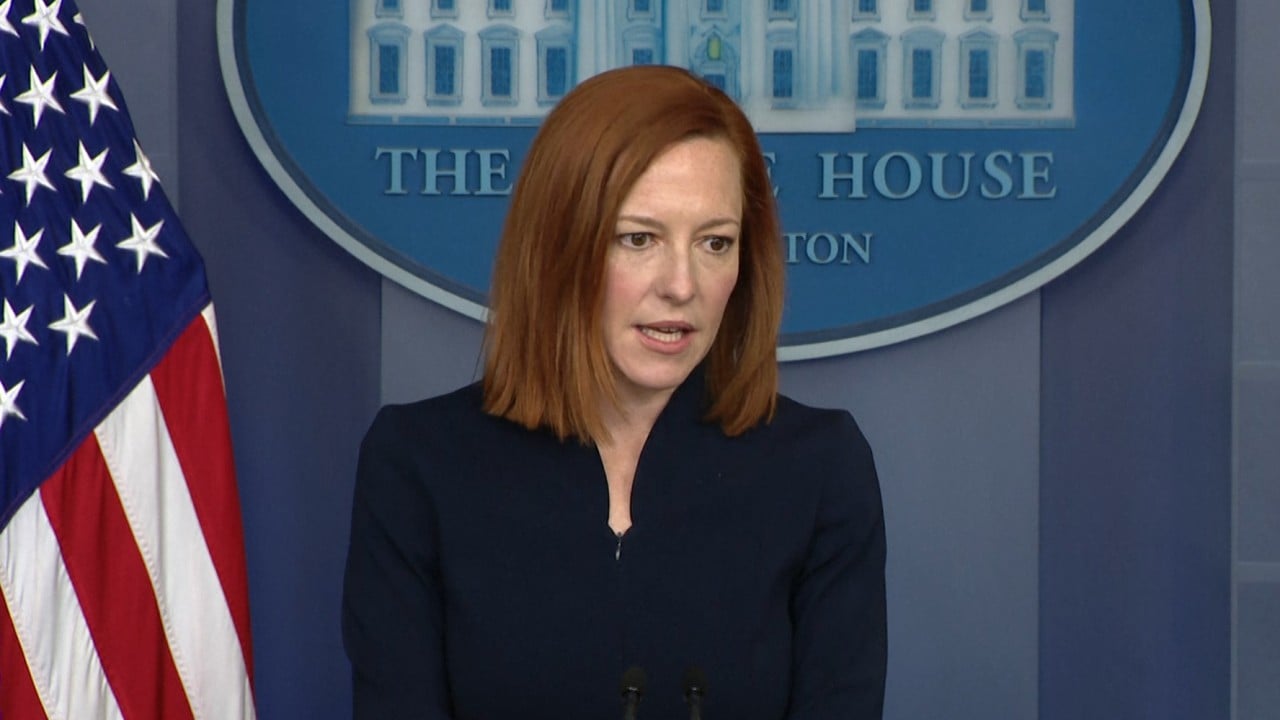 01:55
Top US and China envoys to meet in Alaska, White House confirms
Top US and China envoys to meet in Alaska, White House confirms
Lee said it was not possible to judge the domestic pressures that had led China to make the decisions it made.
"But I think internationally the position it has taken has won it some friends but at the same time, has led to tensions with major powers and with many other countries."
Referring to public opinion polls such as those done by American think tank the Pew Research Center that tracked sentiments towards China in various countries, he said there was "significant uncertainty and anxiety over which way China is going and whether this will be good for them".
"I do not think that is in China's interest."
Lee was asked about
US-China tensions
in the interview, and he said while a military clash between the superpowers was likelier now than five years ago, the odds were "not yet high".
But there was still a considerable risk of "severe tensions which will raise the odds later on", Lee said.
Ties between the US and China sank to their lowest in decades under former President
Donald Trump
, as both sides traded sanctions and tariffs, and clashed on issues ranging from technology to
human rights
to the
South China Sea
.
Lee said domestic calculations were paramount for both Washington and Beijing.
"It is not so easy to say the external logic compels you to work together, because the internal logic may impel you to take a very hard line, and then you may find yourself at an impasse and clash. That can easily happen."
Asked if the US had to accept that it was no longer number one, Lee said it was still number one economically but number two was not far behind.
"That is what is difficult for the US to accept," he said.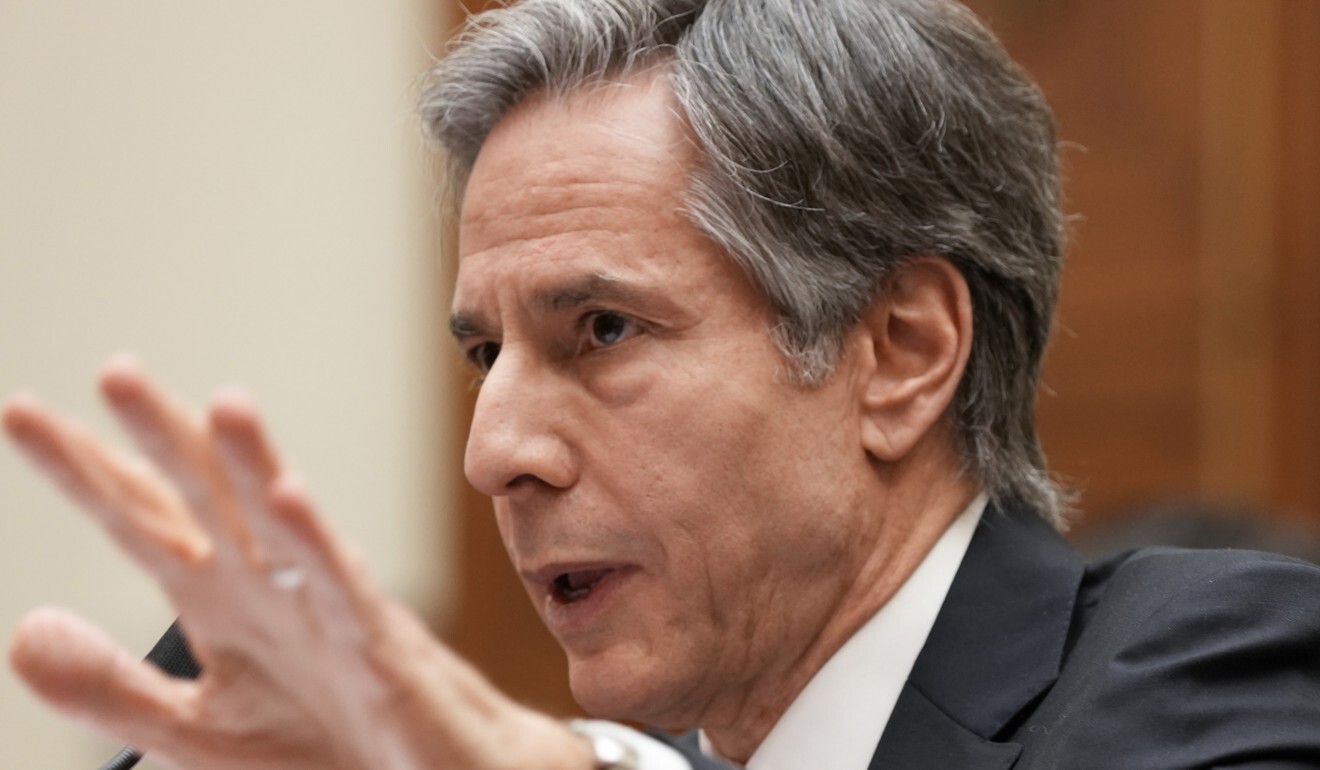 Last year amid the pandemic,
China's GDP
grew by 2.3 per cent while the US' fell by 2.3 per cent. Economists now expect China to overtake the US as the world's largest economy by 2028, a few years earlier than previous projections.
Lee said he hoped other countries would see that China's growth was an opportunity for all countries "to prosper together and to live in a stable world together".
That, the prime minister said, was how many countries viewed China over the last 40 years as they benefited from its opening up.
Even American businesses like Walmart had advocated good relations with China because they saw the opportunities it offered, Lee said. But attitudes had shifted in the last five to seven years as these businesses saw that China had moved forward and wanted to see a more open environment where they got a bigger bite of the cherry, he added.
"It is understandable. China is in a new position now, and you have to set a different balance in your relationship with the world," he said. "What the world was prepared to grant you in an earlier phase now has to be reworked, and that is quite difficult for a country to accept."
While the US-China meeting in Alaska represents an effort by both sides to engage each other, it will come amid a series of high-profile meetings by Washington and Asia-Pacific countries that experts say is an effort to coordinate a united approach to counter China's rising influence in the region.
On Friday, US President
Joe Biden
and the prime ministers of
India
, Japan and
Australia
held the first meeting between the state leaders of the Quad, a grouping of democracies widely seen as aimed at countering China's influence in the Indo-Pacific. The leaders pledged to uphold democratic values and deliver a billion Covid-19 vaccine doses throughout the Indo-Pacific by the end of 2022.
Blinken and US Defence Secretary Lloyd Austin are expected to make their first visits to US allies Japan and
South Korea
before the Alaska meeting, while Austin will also visit India from March 19 to 21.
Lee said he hoped
Singapore
would never have to choose between China and the US because it was "not possible" to pick one when Singapore had "very intense and extensive ties" with both countries.
Asked how he saw the two superpowers co-existing in the region, Lee said they would have to do so as neither would be able to put the other one away and neither would "curl up and die".
China, he said, was not like the Soviet Union, which imploded in 1991. The Chinese economy was resilient, with people who had tremendous energy and creativity, and it was going to move forward and not give up, he said. But neither was the US, despite its serious political schisms and problems, going to die.
"It has got tremendous vitality and attraction for people around the world. It has come back from many difficult spots before. In that situation, I think unless the two powers decide to coexist, they are both in for a hard time, and so are we."
In the interview, Lee also talked about how Singapore would use any
Covid-19 vaccine
no matter where they were made as long as the shots were safe and effective.
Early in the pandemic, Singapore had placed orders for vaccines from multiple suppliers to hedge its bets and has since received and approved for use those by Pfizer-BioNTech and Moderna. Since December, more than 610,000 doses of vaccines have been administered.
On February 23, however, Singapore received its first shipment of
China's Sinovac vaccine
before the Health Sciences Authority authorised it for use in the city state. This led to speculation there was pressure on the government to approve the jab.
Asked by the BBC about the perceived pressure, Lee said: "We are in the process of evaluating the vaccine. If it passes muster in terms of safety and effectiveness, we will use it."
He said there was no basis to assume that a vaccine from China was good or not just because of where it comes from.
"We will use vaccines from any source. Vaccines do not carry a nationality. Is it good or is it no good? Does it work? If it does, then we will use it."