Britain
Get more with myNEWS
A personalised news feed of stories that matter to you
Learn more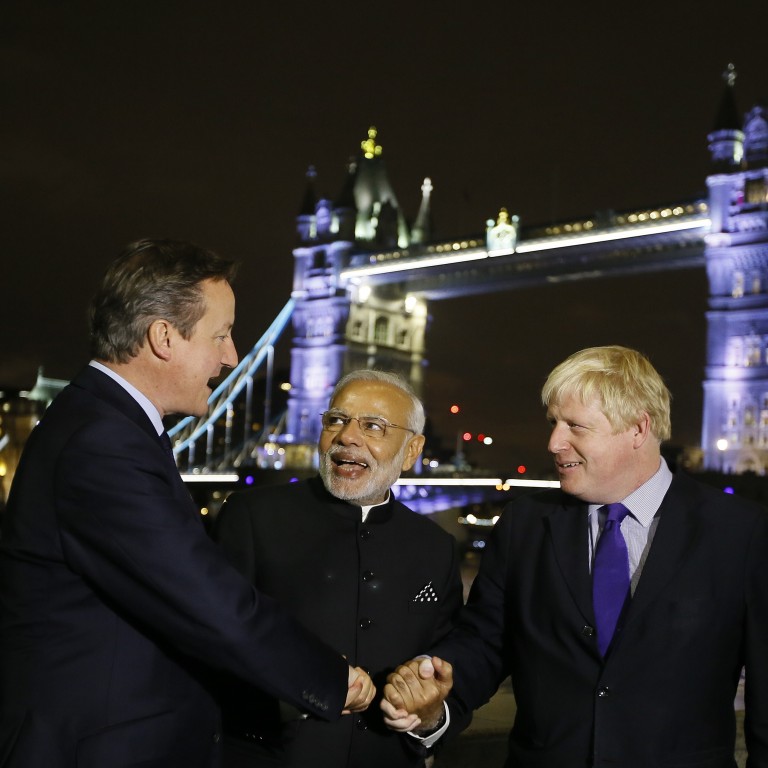 Can India and Britain take ties to a new level while keeping China at bay in Indo-Pacific?
Despite recent tensions between the two countries, a post-Brexit Britain sees India as a key partner in its reimagined Indo-Pacific strategy
But analysts say India and Britain need to work together in the region to advance their geopolitical goals, with the containment of China among the top priorities
As far as fresh starts go, this one could have been better: Just as
Britain
was seeking to move ties with
India
to a higher plane, it riled India with a debate in the British Parliament earlier this month where MPs lashed out at New Delhi's handling of the ongoing farmers' protests in the country.
Soon thereafter, New Delhi summoned the British High Commissioner for a reprimand over "unwarranted" interference in its internal matters.
But neither side is likely to let the fracas interfere with the larger goal in the relationship – to boost trade and pursue closer cooperation now that a
post-Brexit
Britain is eyeing a new Indo-Pacific strategy in which it sees India as a key partner. To that end, British Prime Minister Boris Johnson is heading to India next month for talks.
Foreign policy experts in New Delhi say three factors are driving the new policy. First is Britain's need for new trading partners now that it is no longer in Europe, with the vision of a "Global Britain" looking beyond Europe for more opportunities in commerce and investment.
The second is Britain's reappraisal of its ties with China following the crackdown in Hong Kong, Beijing's treatment of
Uygurs
and its muscular policy in the Indo-Pacific arena.
Britain has already phased out Chinese company

Huawei Technologies Co.

from its 5G network as it seeks to limit China's role in its critical infrastructure, and it also wants to reduce its economic dependence on China by diversifying its trading partners.
Third, Britain's closest ally, the US, which also seeks to contain China, has announced that the Indo-Pacific region is a priority, as seen in the March 12 virtual summit of the Quad – the quadrilateral security framework involving Australia, India, Japan and the United States. The summit demonstrated, among other things, US President Joe Biden's seriousness in wanting to keep the Indo-Pacific secure from Chinese expansion, and analysts say that Britain aims to fall in lockstep with Washington on the issue.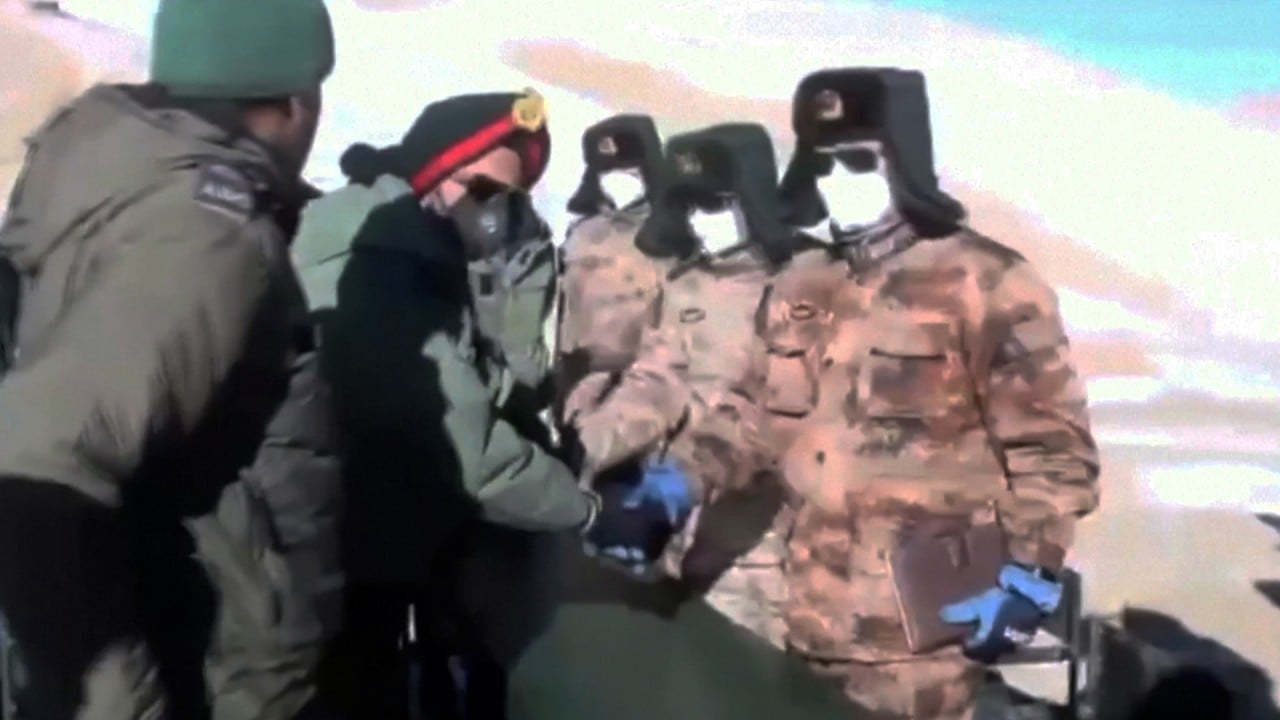 02:07
China reveals details of 2020 border clash with Indian troops after both sides complete pullback
China reveals details of 2020 border clash with Indian troops after both sides complete pullback
Notwithstanding the contretemps over the farmers' protests, Harsh K. Pant, the head of strategic studies at the Observer Research Foundation, believes that India and Britain are poised for closer ties. He said Britain's post-Brexit meritocratic immigration policy, along with its move to co-sponsor a motion at the UN censuring India's rival Pakistan for failing to stop the financing of terrorism, have helped put the relationship on more stable ground.
A prime example of the kind of cooperation between the two sides is possible is the partnership between India's Serum Institute and Britain's Oxford University on the Oxford-AstraZeneca
coronavirus vaccine.
Even though tensions between India and China at their shared Himalayan border have eased, no lasting solution has been agreed upon. New Delhi now realises it needs the US to help it constrain Beijing on this and other fronts, and that it also needs to shore up partnerships with midsize democratic powers like Britain.
"Compared to its ties with Japan, Australia and France, the UK remains a relatively untapped strategic partner for India – a fact that is driving New Delhi to invest more political capital into the relationship," Pant said.
New Delhi's choice of Johnson to be the chief guest at its Republic Day celebration in January was significant, although he had to cancel owing to a coronavirus surge.
The document outlining Britain's refurbished, post-Brexit foreign policy, the "Integrated Review", which was published on Tuesday, calls China the "biggest state-based threat" to Britain's economic security and a "systemic challenge" to its prosperity and values.
In calling for the "reinvigoration" of the relationship with New Delhi, the document outlines the shift towards Indo-Pacific countries, pointing to India as one of the "growth engines" of the region and a natural counterweight to China, given its democratic system of governance.
As part of this new tilt, Britain has asked to join the 11-country Comprehensive and Progressive Agreement for Trans-Pacific Partnership. It has also applied for partner status of another regional block, the
Association of Southeast Asian Nations
.
Some analysts believe that the Indo-British relationship has been marred in the past by a mismatch in approach. Nostalgia-inclined Britain, they say, has erroneously overstressed colonial ties and the two nations' shared history. India, on the other hand, has been trying to move past these irrelevant vestigial residues to push the relationship onto a more hard-nosed, contemporary footing.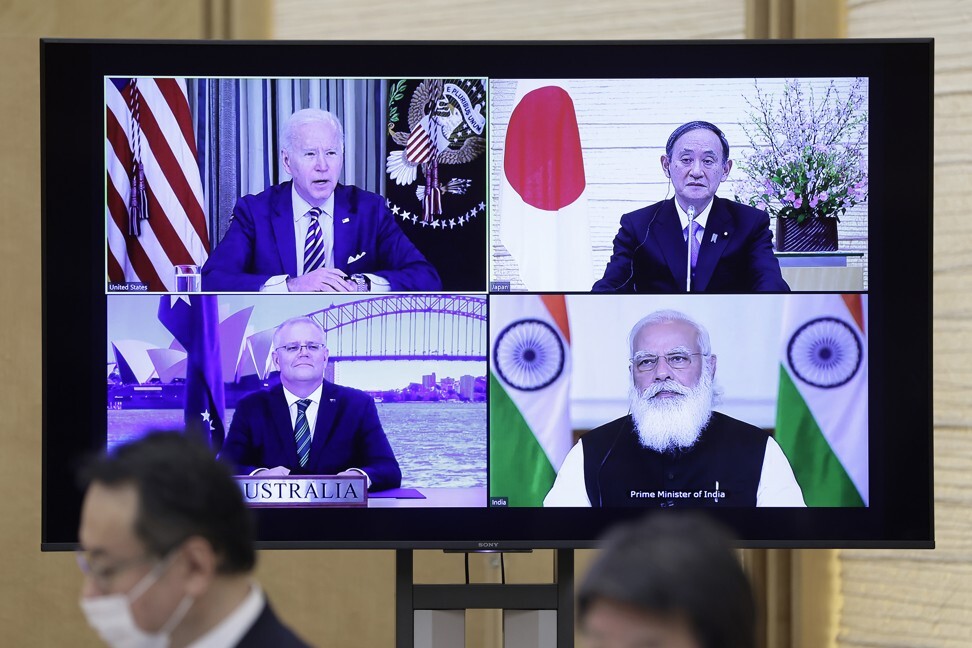 Indian officials see the comprehensive re-evaluation of Britain's place in the world, as embodied in the Integrated Review, as pivotal to appreciating the role New Delhi can play in the region.
"We're hoping there will be a proper convergence of views going forward," said a former Indian ambassador to Britain, who requested anonymity due to the sensitivity of the issue. "London's fresh foreign policy approach gives us a good chance to enter a new phase with a clear head and more concrete shared interests than a colonial past."
He added that Johnson's trip to India in April will be his first major international trip since Britain's departure from Europe – an indication, he said, of the greater geopolitical importance placed on the Indo-Pacific.
But India, too, is forging new ties. With Britain out of Europe, economist and Bloomberg columnist Mihir Sharma said, India is keen to develop its own independent relationships with European countries, with London becoming less important.
Nor, he said, will India be a pushover in trade negotiations.
"If Britain thinks that negotiating a trade agreement is going to be easy, it is in for a nasty shock," Sharma told This Week in Asia. "All that nostalgia and 'shared history' won't impact negotiations at all. India will push hard for easier work visas for its professionals and students and easier immigration rules."
Pant said there was far from perfect symmetry between Britain and India on certain issues, but added that Britain knows that many of its assumptions about China have proved unfounded and that if it wants to play the Indo-Pacific game, it will have to make concessions to New Delhi.
After all, if trade with China decreases, what better option than India's huge market?
"The UK's Indo-Pacific tilt demonstrates there is more than sufficient congruence to pursue a far deeper relationship with India," Pant said.