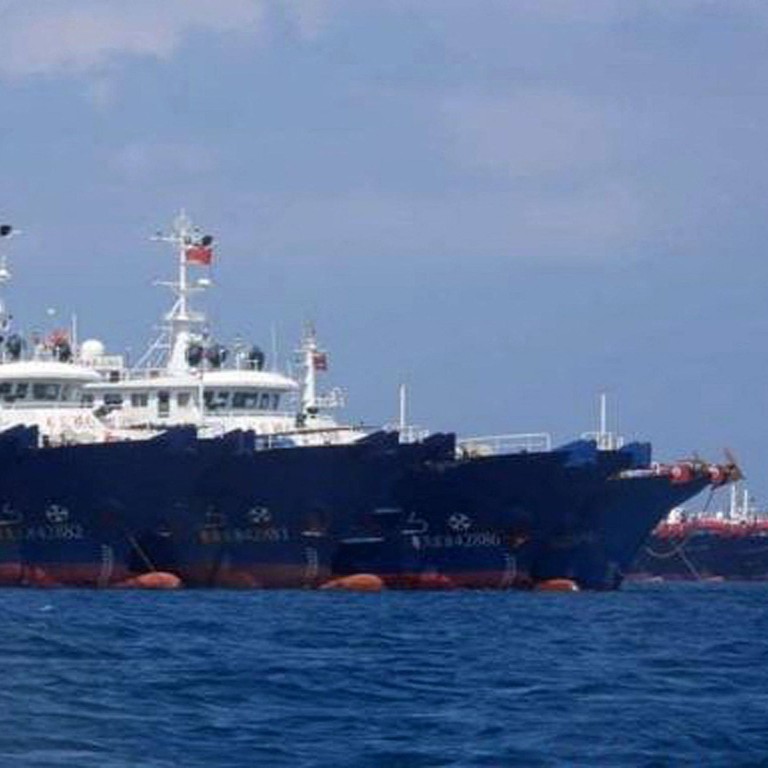 'Prelude to occupation': worries flare in Philippines as Beijing tells US not to provoke confrontation over Chinese ships
Foreign secretary Teodoro Locsin Jnr says the Philippines might invoke its defence treaty with the US to deal with presence of Chinese ships in its waters
Duelling statements from the Chinese and American embassies have also fuelled anxiety and speculation in the Philippines
"China should stop twisting the truth … they're making it appear that we're hallucinating," said Philippine Senator Risa Hontiveros on Wednesday. "It's tiring having to deal with these distortions of truth on behalf of their national interest. China has stolen from us and now she is lying to us."
Former supreme court justice Antonio Carpio on Wednesday told local media the gathering of the militia vessels was a "prelude to occupying Julian Felipe Reef", adding that Beijing's donation of Covid-19 vaccines to Manila could be a way of trying to lessen the impact of the incursion.
"It is possible that China is encroaching on our maritime zones but softening it by sending us vaccines," he told ABS-CBN News.
Manila claims that the boats belong to a Beijing-backed militia – known as the People's Armed Forces Maritime Militia, and sometimes referred to as Beijing's "little blue men" – that China uses to seize maritime territory on an unofficial, deniable basis. In 2016, Chinese coastguard vessels prevented Filipino boats from fishing around the hotly contested Scarborough Shoal, which both countries claim.
In a Congress hearing to confirm new envoys on Wednesday, foreign secretary Teodoro Locsin Jnr said the Philippines might invoke its defence treaty with the US to deal with the incursion.
"Although we might not have at the moment the means to give [Beijing a] bloody nose, we do have a Mutual Defence Treaty," Locsin said. The treaty, signed in 1951, dictates that Manila and Washington will come to each other's assistance if either is attacked.
A Philippine military officer, who spoke on condition of anonymity, said while the foreign affairs department would "exhaust all non-lethal means", Locsin could be baiting Beijing into making a move that would make it possible to invoke the treaty.
US State Department spokesperson Ned Price on Tuesday tweeted that "the US stands with our ally, the Philippines" regarding concerns about the Chinese vessels near Whitsun Reef. "We call on Beijing to stop using its maritime militia to intimidate and provoke others, which undermines peace and security," he wrote, without mentioning the treaty.
But Harry Roque, Philippine
President Rodrigo Duterte
's spokesperson, took a conciliatory tone on Wednesday. "[The president] will talk with the Chinese ambassador about this issue, and he said there is nothing that cannot be discussed among friends," Roque said.
Dr Chester Cabalza, president of the Manila-based International Development and Security Cooperation think tank, told This Week in Asia the situation on Whitsun Reef was "where China would want to test the US' sincerity on helping its allies during conflicts".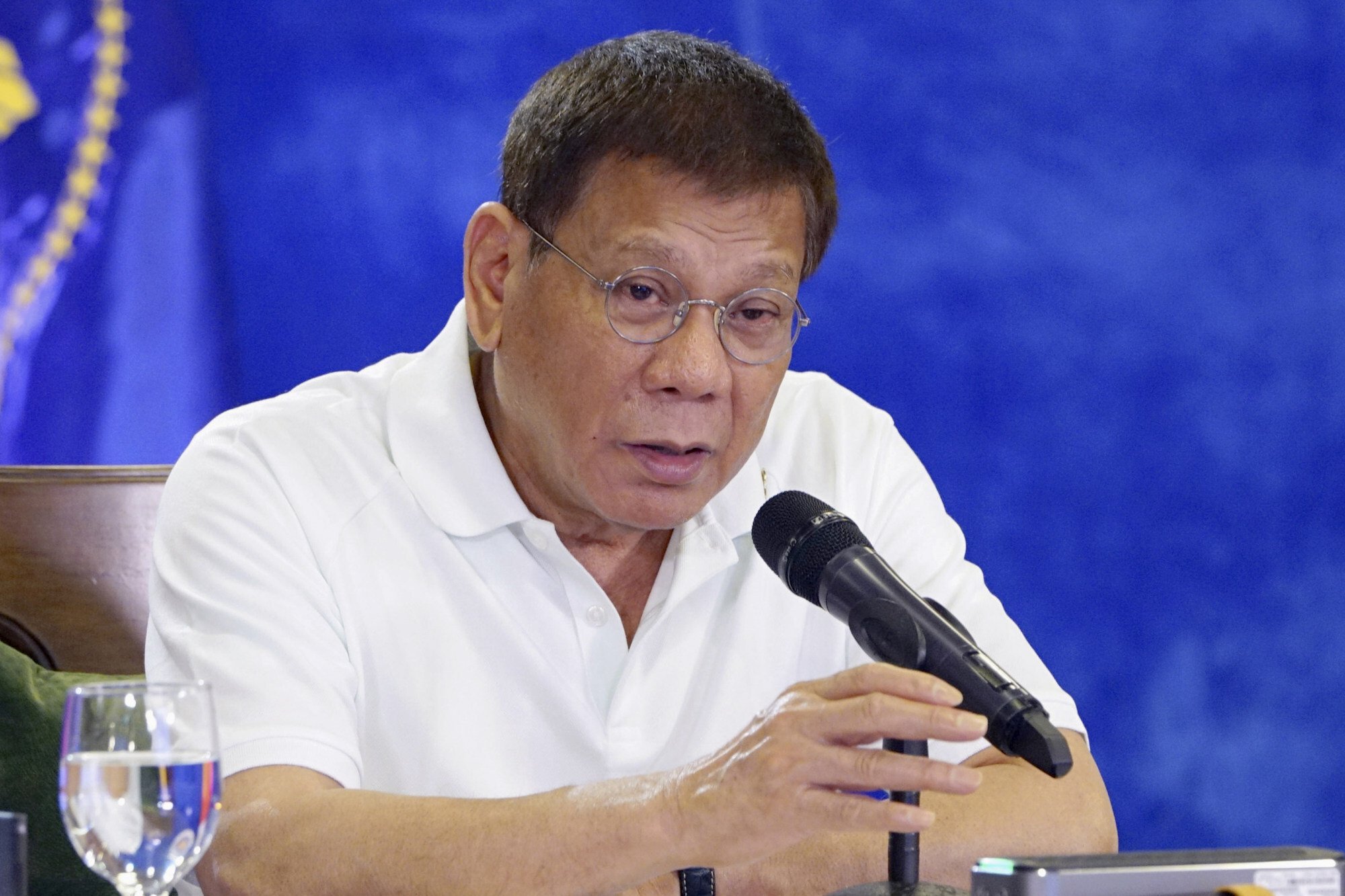 "The inconsistent pronouncements of Philippine officials show the country lacks a national territorial defence framework," said Cabalza, who is also a fellow of the People's Liberation Army College of Defence Studies at Beijing's National Defence University. "It also shows the lack of security acumen and understanding of our leaders on national and regional security."
He told This Week in Asia that "China wants to test Duterte's strategic skills … Beijing wants to understand how he will play his game in this hegemonic rivalry [between the US and China]."
According to Cabalza, the recent dialogue between American and Chinese officials in Alaska led Beijing to believe that the US under President Joe Biden has no clear policy on China and the South China Sea. "China is using this gap to advance its maritime interests and increase dominance," he said.
The Chinese embassy in Manila on Tuesday lashed out at the US on Twitter after it backed the Philippines, saying Washington was "not a party to the South China Sea issue".
"Fanning flames and provoking confrontation in the region will only serve the selfish interest of [an] individual country and undermine the regional peace and stability," it tweeted, tagging the official account of the US embassy in Manila.
Cabalza said China was engaged in "a sabre-rattling act after it failed to get the nod of equality from Washington in its recent dialogue in Alaska".
The Philippine military officer said China had probably "played out" what was happening in Whitsun Reef in one of their scenarios. "Maybe we are just taking part in the scenarios that they built up, and they will have appropriate responses," he said.
By contrast, he said, there had been no discussion between the Philippines and the US on what to do if certain incidents happened. "Our experience in the armed forces, when we talk with the Americans, they say, 'OK we'll study it.'"
Additional reporting by Reuters