Israel
Get more with myNEWS
A personalised news feed of stories that matter to you
Learn more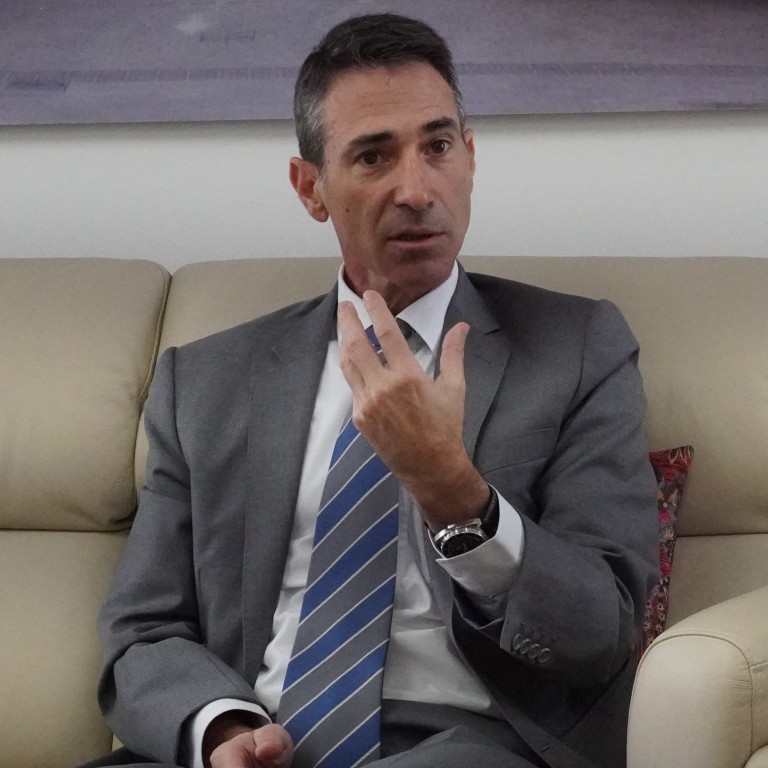 Amid Israel's Covid-19 success, bid for 'fruitful ties' with Muslim nations continues, envoy says
A quick vaccine roll-out and lessons from Singapore have helped Israel to recover from a 'severe' virus situation, said Sagi Karni, Israel's ambassador to Singapore
In a wide-ranging interview, Karni also spoke about Israel's growing trade with its Arab Muslim neighbours, and its hope for relations with Indonesia and Malaysia
With more than half its 9.25 million population fully vaccinated against Covid-19,
Israel
is right at the top of the global inoculation drive, turning around what had been a "severe situation" for a country that saw some 10,000 daily cases logged just three months ago.
When the first vaccine shots were rolled out on December 19, Israel was just easing out of a second lockdown and had been bracing itself for a possible third one as a new wave of infections erupted. Feeling the sense of urgency, the authorities sped up the immunisation drive, said Israel's ambassador to Singapore, Sagi Karni. It helped that Israelis had no hesitancy about receiving the shots, he added.
Karni's first overseas posting when he joined the foreign service was to Beijing. From 2013, he also spent a four-year term as Consul General to Hong Kong and Macau.
The envoy said part of Israel's lessons in handling Covid-19 came from Singapore, which it consulted early on in the outbreak, before the World Health Organization declared it as a pandemic in March. The city state diagnosed its first Covid-19 patient on January 23, while Israel's first case was almost a month later on February 21.
"We consulted Singapore because we know and we trust the system, so it was important to pick [its] brain to get the right information and right assessment about how this pandemic was going," Karni told This Week in Asia in a wide-ranging interview on April 1 that also covered Israel's relationship with Asia and Muslim countries in the region.
While Israel had turned the corner, with the health ministry reporting just 357 new infections on Tuesday, Karni noted it was easier to get people to be compliant in the initial stage of the outbreak as there was a "big scare". As time went on, some Israelis felt the government was exaggerating the pandemic situation, he said.
This contrasted with the response of Singaporeans. Although there were a handful of instances where residents were caught flouting Covid-19 rules, most people abided by the restrictions. "I would say the society in Israel is different from society in Singapore. It's got to do with cultures," Karni said.
Even so, despite both countries having a relatively small population – Singapore's 5.7 million is roughly two-thirds of Israel's – Israel's drive has far eclipsed the city state. As of April 3, Singapore had given one dose of the vaccine to about one-tenth of the population and two doses to 8.2 per cent of the population.
The low level of community transmission was making Singaporeans feel less pressure to get inoculated quickly, Karni observed. "So the government needs [to provide] more encouragement for the population to go and get vaccinated."
'A GEOPOLITICAL ISLAND'
Israel's pandemic success comes at a time when the Jewish state is seeking to broaden its economic interactions and normalise ties with its Arab neighbours, even as embattled Prime Minister Benjamin Netanyahu on Tuesday faced the challenge of forming a coalition government within the country's splintered parliament following last month's legislative election.
Karni described Israel as being a "geopolitical island" for most of its existence because it was for a long time "disconnected from our Arab neighbours". This isolation was also reflected in the way Israel traded, with "practically zero" economic interactions with its neighbours and most trade done with Europe and North America, with a recent shift towards the Asia-Pacific.
Israel has had a fraught relationship with Muslim nations due to its long-running conflict with Palestine. But Karni said he thought leaders of the Arab Muslim world had recently been coming to see Israel as "not part of the problem, but rather part of the solution" as they look to restructure their economies away from oil and gas.
"And doing so, a big part of it is technology and innovation," Karni said. "And Israel is the closest in the region as a source of technology and innovation. Israel's made it very clear for many years that we're willing to share our experiences and technologies."
One of the most significant developments was the Abraham Accords that Israel signed with the UAE and Bahrain in September last year, which was the first public normalisation of ties between Israel and an Arab country since those with Egypt in 1979 and Jordan in 1994. Analysts had earlier said the accord could herald a geopolitical shift in the Middle East as it could bring the creation of embassies, commercial air routes, tourism, and security ties. 
Israel has signed similar agreements with Kosovo, Sudan and Morocco in recent months, with Kosovo setting up an embassy in Jerusalem last month and Bahrain appointing its first-ever ambassador to Israel last week.
Karni described the Abraham Accords as a "conceptual paradigm change" where Arab countries and Israel signed agreements in the open, "not behind closed doors".
"And the formula is different. Peace for peace, trade for trade, flights for flights, tourism for tourism, science for science," he said. Previous deals tended to offer Israel peace in exchange for Israel's land, he added.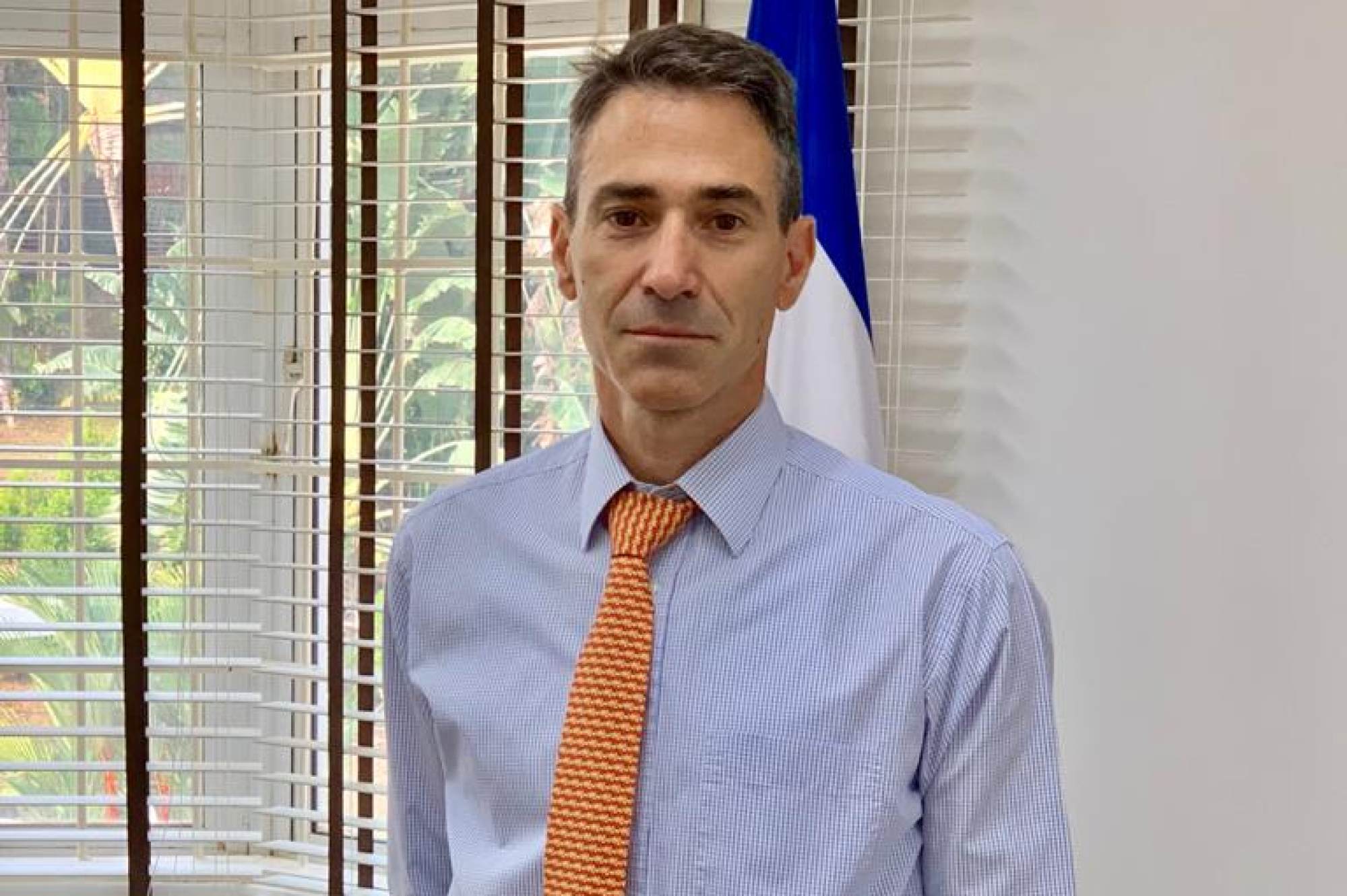 The shift has been in the works for a while, Karni said, with the Middle East coming to understand that problems in the region were "radicalisation [and] the threat of Iran to destabilise regimes in the region". Israel had worked with some of those Arab nations "for many, many years in a quiet manner", Karni said, before they were ready to sign the normalisation agreements and bring the relationship to the open.
"Basically, what they said is: 'We don't want to let the Palestinians hold our future as a hostage. We want to move forward, we would like to have better technologies, better innovation, better trade, better investment opportunities, and we are tired of giving the Palestinian the rights of veto over our progress'."
Karni , who was the head of policy planning bureau at the Israeli Ministry of Foreign Affairs before his Singapore posting, said Israel had known "all along" that there was substance to its relationship with Arab Muslim nations, and he was hopeful that Muslim nations in Southeast Asia could also have "fruitful relations" with Israel.
Currently, Israel does not have official diplomatic ties with Malaysia and Indonesia. Of the 10 countries within the Asean bloc, Israel has embassies in just Singapore, Vietnam, Myanmar, Thailand and the Philippines.When Netanyahu visited Singapore in 2017, his plane took an 11-hour route getting to Singapore from Sydney – normally an eight-hour flight – because Indonesia does not grant the Israeli airline El Al access to its national airspace.
According to Karni, the Middle East's view of Israel was changing, and Israel hoped to foster better relations with Muslim-majority countries, especially big ones like Indonesia and Malaysia.
Netanyahu had in 2016 called upon Indonesia to normalise diplomatic relations but Jakarta said it would do so only when the Palestinians were granted an independent state. Malaysia, meanwhile, responded in a considerably hostile manner towards the Abraham Accords. Foreign Minister Hishammuddin Hussein stressed Malaysia's support for the Palestinians, while former strongman Mahathir Mohamad said the deal took a stand that Palestine belonged to Israel.
Karni said Israel's position was clear.
"We are open and willing and interested in having good relations with all countries. We have nothing against Malaysia, we have nothing against Indonesia," he said. "We'd like to have normal diplomatic, political relations we would like to have also, very importantly, normal economic relations."
However, Karni said the ball was in these countries' courts and as soon as either showed interest, "we can move very fast". "But we cannot force anybody to be our friends," he said. 
Additional reporting by AP