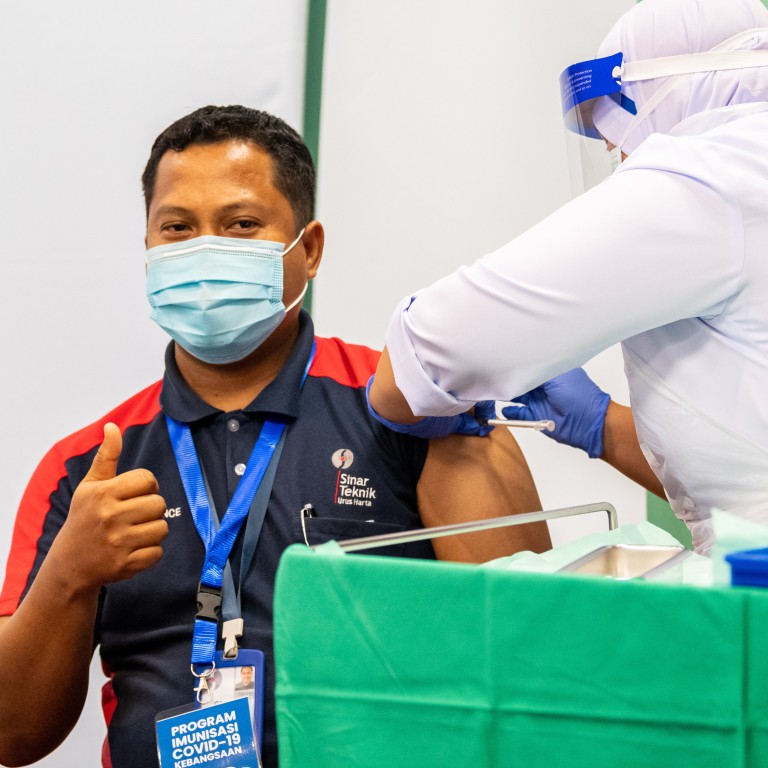 With Malaysia, UAE soon to make Chinese vaccines, does Beijing have an edge in vaccine diplomacy?
The Sinovac and Sinopharm shots are in high demand from developing countries, even though scepticism about their efficacy persists
China's move to diversify production comes amid scrutiny of the AstraZeneca vaccine and as EU, India tighten vaccine exports
China's move to produce its Sinopharm vaccine in the United Arab Emirates, and Sinovac in 
Malaysia
and
Indonesia
, will allow Beijing to expand manufacturing capacity while bringing its jabs closer to those who need them, boosting its vaccine diplomacy efforts, according to political watchers.
State-owned Sinopharm last month
formed a joint venture
with Abu Dhabi-based technology firm Group 42, making the UAE the first country outside China to produce its vaccine, starting this month. On April 2, Chinese foreign ministry spokeswoman Hua Chunying said Malaysia would soon be the second country outside China to produce Beijing-based Sinovac's vaccine.
Indonesia's Bio Farma has also signed a deal to manufacture the Sinovac jabs, which it currently imports from China and puts into vials. This is similar to Malaysian pharmaceutical group Pharmaniaga, which in January signed an agreement with Sinovac to purchase ready-to-fill vaccines, with plans to eventually manufacture them.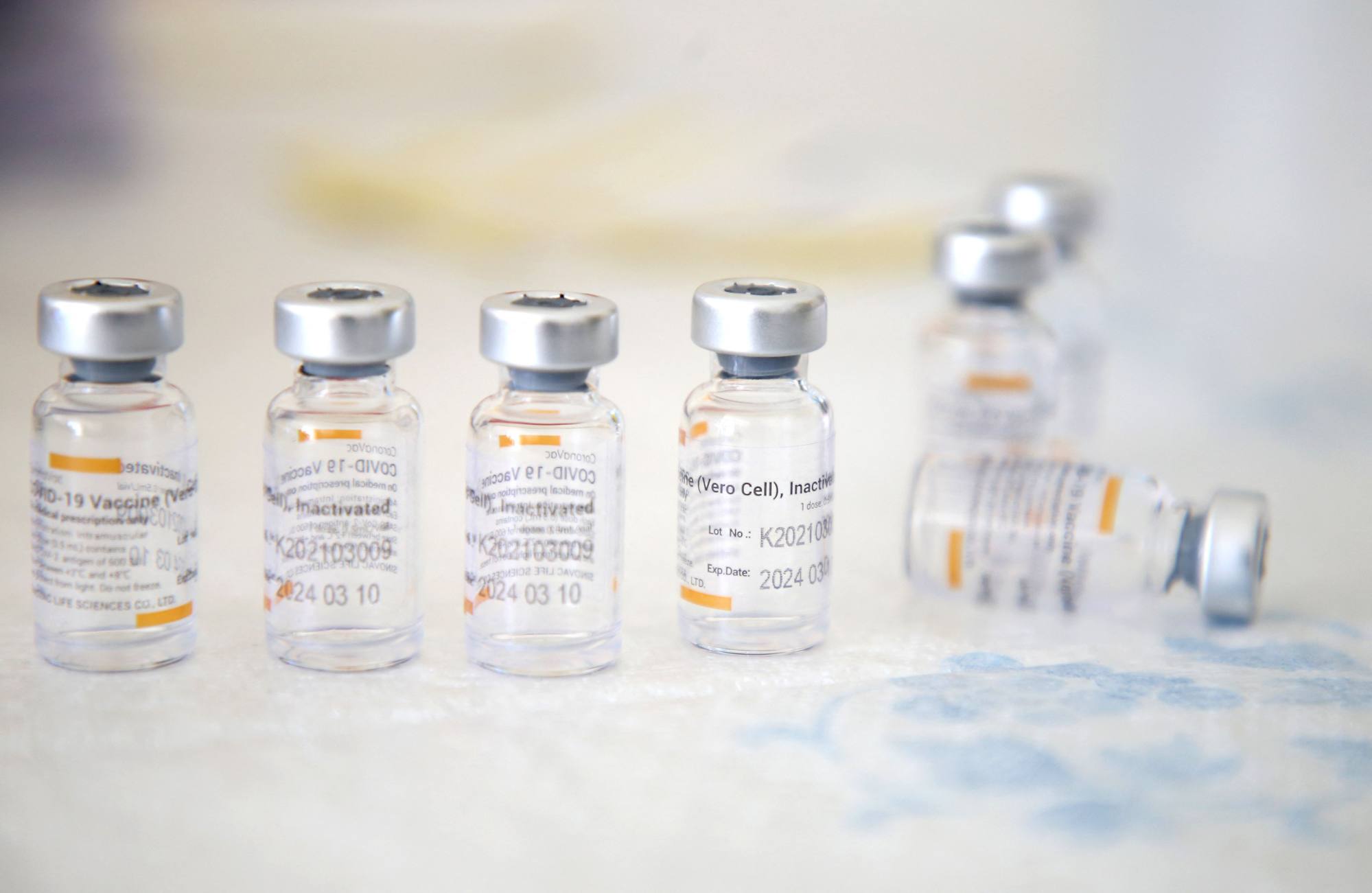 Chong Ja Ian, a political scientist and scholar of Chinese foreign policy at the National University of Singapore, said having production lines in the UAE and Indonesia brought Chinese vaccines closer to "potential users" in Africa, the Middle East, and Southeast Asia. "These conditions can clearly help with the implementation of any diplomatic efforts surrounding the supply of vaccines," he said.
Sinopharm and Sinovac are among the five vaccines that have been granted regulatory approval by China's drug regulator for domestic use. Currently, only a handful of countries – including the UAE, Turkey and Hungary – have approved the use of Sinopharm's vaccine, while Sinovac is being used to inoculate the populations of Malaysia, Indonesia, Thailand and the Philippines, among others.
The
World Health Organization
is reviewing data from both ahead of issuing recommendations on their use. So far only the Pfizer-BioNTech and AstraZeneca vaccines have been listed for emergency use by the WHO but several countries have suspended the use of the AstraZeneca vaccine after Europe's drug regulator found possible links with rare blood clots.
China's push to produce its vaccines in partner countries sets it apart somewhat from Western pharmaceutical companies, which have largely focused on manufacturing their shots in the US and Europe – though some AstraZeneca doses are being made in India and
South Korea
.
Russia
, meanwhile, has licensed production of its Sputnik V vaccine to facilities in India, China, South Korea, Brazil and Europe.
Alfred Wu, associate professor at the National University of Singapore's Lee Kuan Yew School of Public Policy, said the UAE deal was part of China's attempt to draw closer to Arab states that had traditionally been known for their close US ties.
It also showed how Beijing had a "greater appetite" for vaccine diplomacy than the European Union or other exporters, while indicating "China wants a presence and influence in the Middle East, and this is just the start", he said.
Under the agreement, a new manufacturing plant will be built in Abu Dhabi to produce the shots – known locally as Hayat-Vax – with a planned capacity of about 200 million doses a year. The joint venture between Sinopharm and Group 42 is also working with Gulf Pharmaceutical Industries in the emirate of Ras el Khaimah to produce the vaccine on a smaller scale with a capacity of 2 million doses per month.
The UAE in December became the first country in the world to grant approval for the Sinopharm vaccine, saying that it was 86 per cent effective even when other governments were cautious about a lack of trial data. G42 Healthcare, a subsidiary of Group 42, coordinated the jab's Phase 3 clinical trials within the country and elsewhere in the region.
China's Middle Eastern move comes as the EU has been tightening vaccine export restrictions to countries such as Australia, and as the Serum Institute of India, the world's largest vaccine maker, temporarily suspended AstraZeneca exports to meet domestic demand amid a surge in new infections. The situation has led Indonesia to seek an additional 100 million doses from China to plug a gap in deliveries.
A BOOST TO MIDDLE EAST TIES?
The deal is not just a shot in the arm for China's vaccine diplomacy, however. Victor Shih, an associate professor of political economy at the University of California San Diego, said the UAE also stood to gain economically from the arrangement.
"China wants to engage in vaccine diplomacy and expand the reach of Chinese pharmaceuticals, but the UAE also wants to diversify its economy beyond oil-related businesses," he said. "This works out well for both countries."
Jerome Kim, director general of the Seoul-headquartered International Vaccine Institute, said the deal could help the UAE strengthen its biotech sector and launch a new domestic vaccine industry – though he cautioned that a successful vaccine manufacturer needed a market of at least 100 million people, which was greater than the entire population of the Arabian peninsula.
For Chong, the political scientist, the agreement shows a willingness among those in the region to work with China, which has been working on cultivating ties in the Middle East for some time.
"That the UAE is historically seen to have a close relationship with the US suggests that at least when it comes to vaccine production, its rulers do not see their [Chinese] and US relations as mutually exclusive," he said, noting that the longer-term effects of the collaboration remained to be seen.
Shih, the associate professor, said the deal could herald a new era of closer ties between China and the Gulf states, though only if Chinese non-petroleum investments in the Middle East continued to grow rapidly – an outcome that is far from assured.
CHINESE VACCINE DOUBTS
Yet even as the UAE deal looks set to nudge China's vaccine diplomacy efforts forward, observers say one key obstacle still stands in the way: growing doubts and scepticism over the efficacy of Chinese vaccines – though Chong said confidence might increase as more independently verifiable results come in.
"In the short run, the elite in these countries likely still would prefer Western vaccines," said Shih, the associate professor. "In the medium term, Chinese pharmaceuticals, especially if they make medicines tailored for the local markets at low prices, will gain influence, although probably it would take some time before it catches up with the established Indian pharmaceutical industry in these regions."
Zha Daojiong, a professor at Peking University's School of International Studies, said for vaccine diplomacy to be effective, it needed to be about "actual delivery to societies in need, rather than so-called large picture competition between provider countries".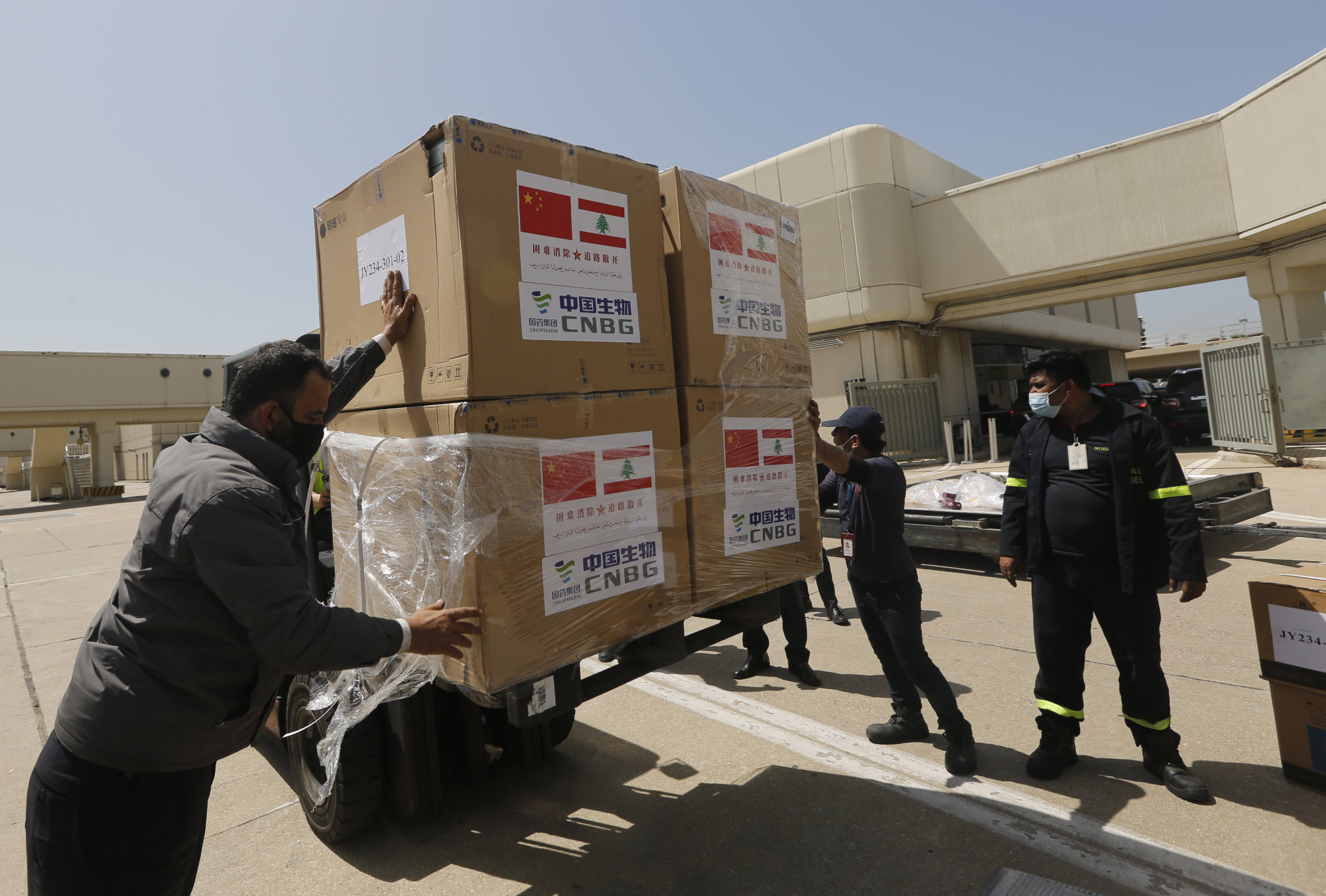 Pointing to "symbolic vaccine donations" made by the Russian and Chinese governments – as well as by members of the Quad, the grouping of the US, India, Australia and Japan to counter China's growing influence in the Asia-Pacific – Kim said a "great game" of vaccine diplomacy was playing out against the backdrop of millions of infections and deaths. The donations, he said, were "given not on the basis of priority or need, and not provided through the international mechanism provided [by the WHO's Covax Facility], but on narrower geopolitical security interests".
"If vaccines were in healthy supply these soft power considerations might be more tolerable, but in a situation where the pandemic continues to expand, where mutants are being generated by explosive outbreaks, and where vaccine supply is limiting, these bilateral deals are shortsighted at best," he said.