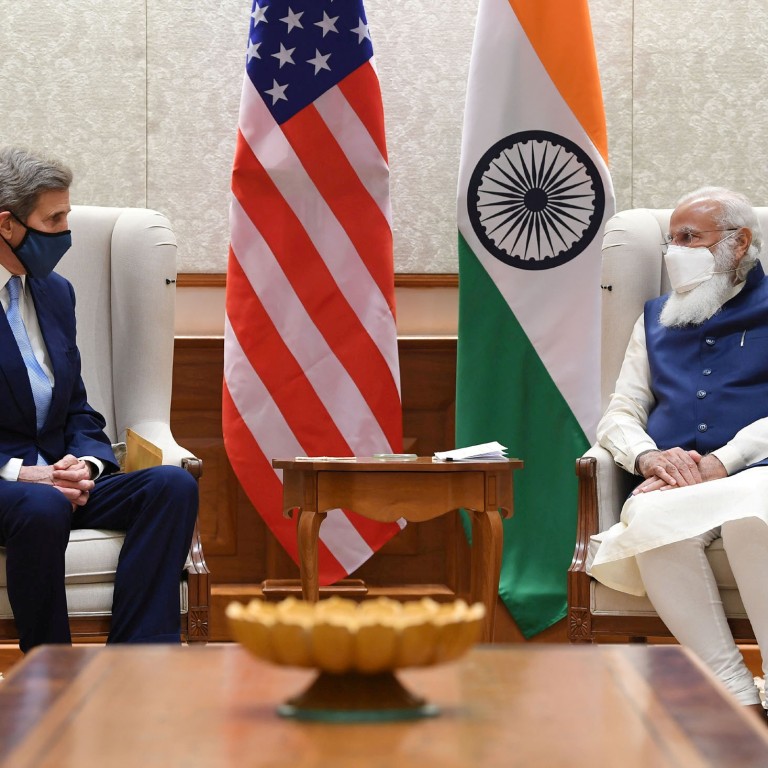 US envoy John Kerry meets Indian PM Narendra Modi on bolder climate change goals
India is wary of setting a hard carbon neutral target like China and other G20 countries even as the threat of climate change looms
US funding will help as New Delhi sees value in climate action as a foreign policy tool
Kerry, in the Indian capital on a three-day tour that ends on Thursday, promised Modi the US would "bring more money to the table" and "facilitate concessionary finance" to fund the transition of the world's third-largest emitter of greenhouse gases towards greener sources of energy.
Rajeswari Pillai Rajagopalan, director of the Centre for Security, Strategy and Technology at the Observer Research Foundation in Delhi, described Kerry's efforts as part of the US building up "global leadership on the climate change agenda".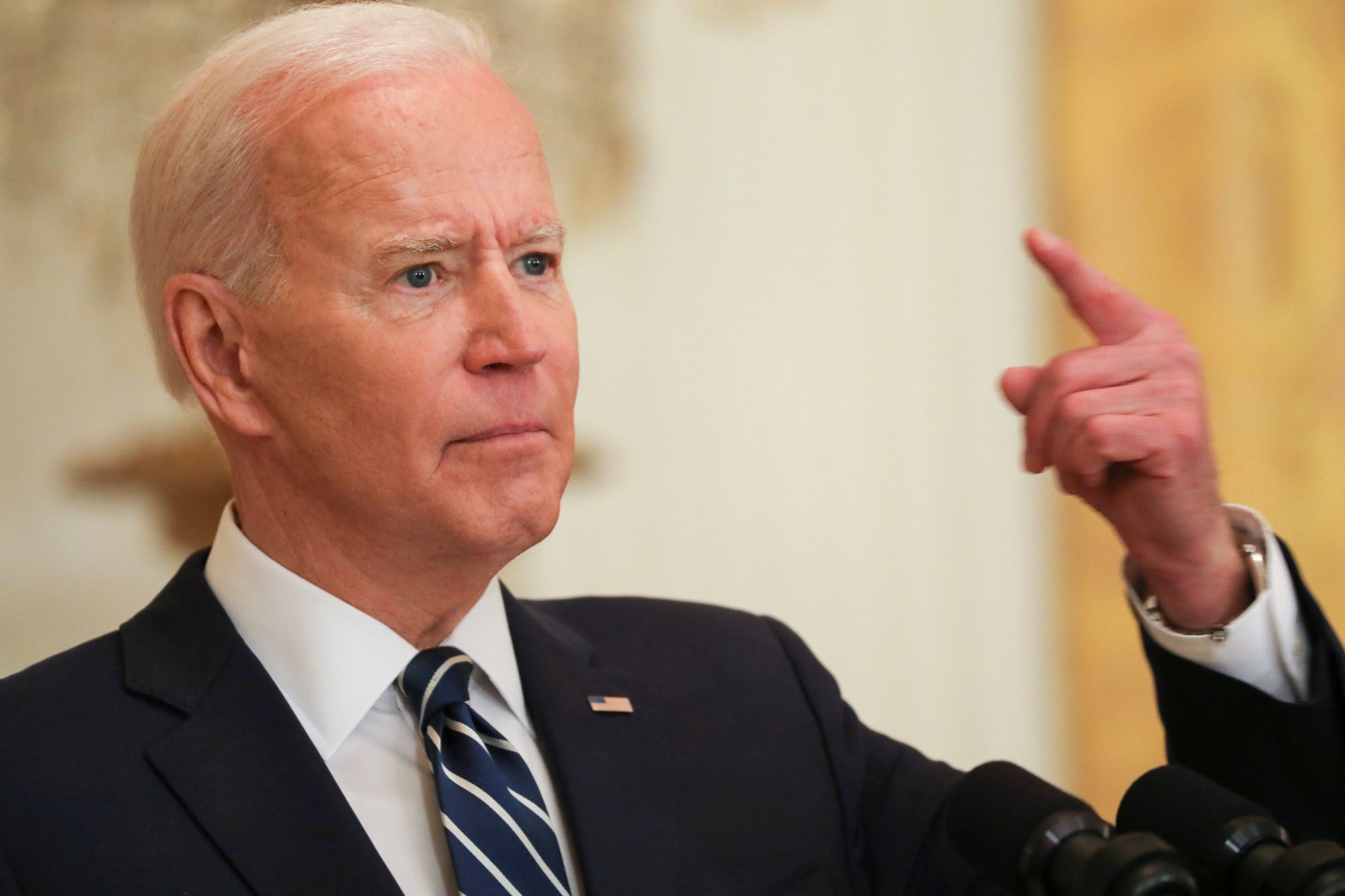 Indeed, Washington has made a visible push recently to get other countries on board – including by urging the adoption of net-zero targets that specify a date by which nations pledge to "balance" their greenhouse gas emissions by offsetting them or absorbing an equivalent amount from the atmosphere.
Biden has invited 40 leaders including Modi, Chinese President
Xi Jinping
,
Russian President
Vladimir Putin
,
Brazil
's Jair Bolsonaro and Australian Prime Minister Scott Morrison for a two-day 'Leaders Summit on Climate' beginning on April 22.
China has already
pledged to become carbon neutral
by 2060, while the US is expected to announce a 2030 target for reducing its emissions at next month's summit – though its own carbon neutral target is unlikely to be set forth until a later date. According to last year's Emissions Gap Report from the United Nations Environment Programme, 126 countries have formally adopted, announced or are considering adopting net-zero goals so far. Among the other
G20
countries, France, Japan, South Korea and South Africa have all declared that they will reach net-zero emissions by 2050.
Getting
India
on board is important, as its energy demand is projected to expand by more than any other nation over the next 20 years, and policymakers fear the country would have to reduce consumption to meet any commitments to reducing emissions.
Last month, government sources told Reuters that India "may not be able to commit" to net-zero emissions, and would instead stick to pledges made under the 2015 Paris Agreement on climate change to reduce its carbon footprint by 33 to 35 per cent from 2005 levels by 2030, and aim to outperform those goals.
While Kerry has not officially said it, speculation has been rife in the Indian media that the special envoy wants India to declare 2050 as its net-zero target year.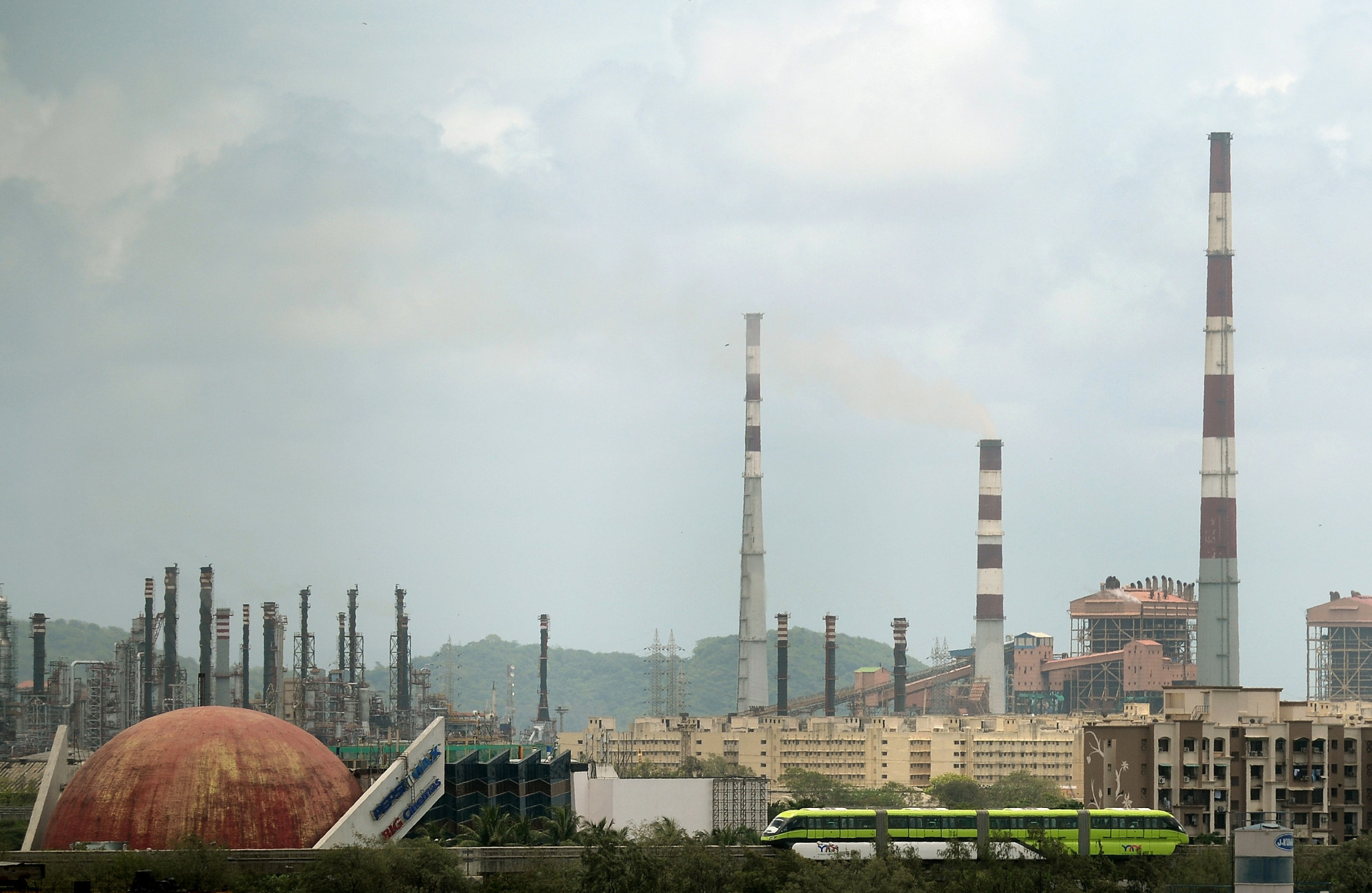 Vaibhav Chaturvedi, an economist and fellow at the Delhi-based Council on Energy Environment and Water, said that it was natural for the US to push India to set stronger climate action goals, considering the "massiveness" of the country's growing energy footprint. But he said there were good reasons why India might not accept 2050 as its target year.
"[Achieving net-zero by] 2050 will be very tight for India and it will impose a lot of costs to the Indian economy," he said, giving a range of examples as to how – from an increase in power tariffs as the country weans itself off coal-generated power; to the loss in revenue from shutting down coal mines; to the economic setback the country's rail network would suffer without coal transport, a major source of income.
"In addition, at least half a million workers are employed in the country's coal mines," Chaturvedi added, pointing to the unemployment that stronger climate action might bring if imposed too quickly.
A REAL THREAT
For India, however, the threat posed by climate change may be impossible to ignore. According to the World Bank's Climate Change Portal, by 2030 it will cause agricultural losses of up to US$7 billion in the country, affecting 10 per cent of the populations' income.
A recent report by the Centre for American Progress and India's Council on Energy Environment and Water found that three-fourths of the country's 741 districts – home to some 638 million people – were hotspots for future extreme climate events. The impact of climate change-driven extreme weather; public health challenges; and food and water shortages could knock between 2.5 and 4.5 per cent off of GDP, it said.
Kanika Chawla, who co-authored the report and is now programme manager at UN-Energy, said India was an "important partner and driver" of conversations around transitioning to cleaner energy sources.
"Realising global climate ambitions will hinge in no small part on the role India plays domestically, but also the role it can play internationally as an example for developing countries around the world," she said.
Getting India on board might also be a commercially enticing proposition for the US. The Indian government, in its non-binding climate action plan submitted to the United Nations Framework Convention on Climate Change, said that the country would need at least US$2.5 trillion of investments to meet its climate targets by 2030.
Kerry seemed to refer to this when he spoke on Tuesday at the South Asia Women in Energy summit – a joint initiative of the US-India Strategic Partnership Forum and United States Agency for International Development – when he said that India was "a red-hot investment opportunity because of its clean energy transition".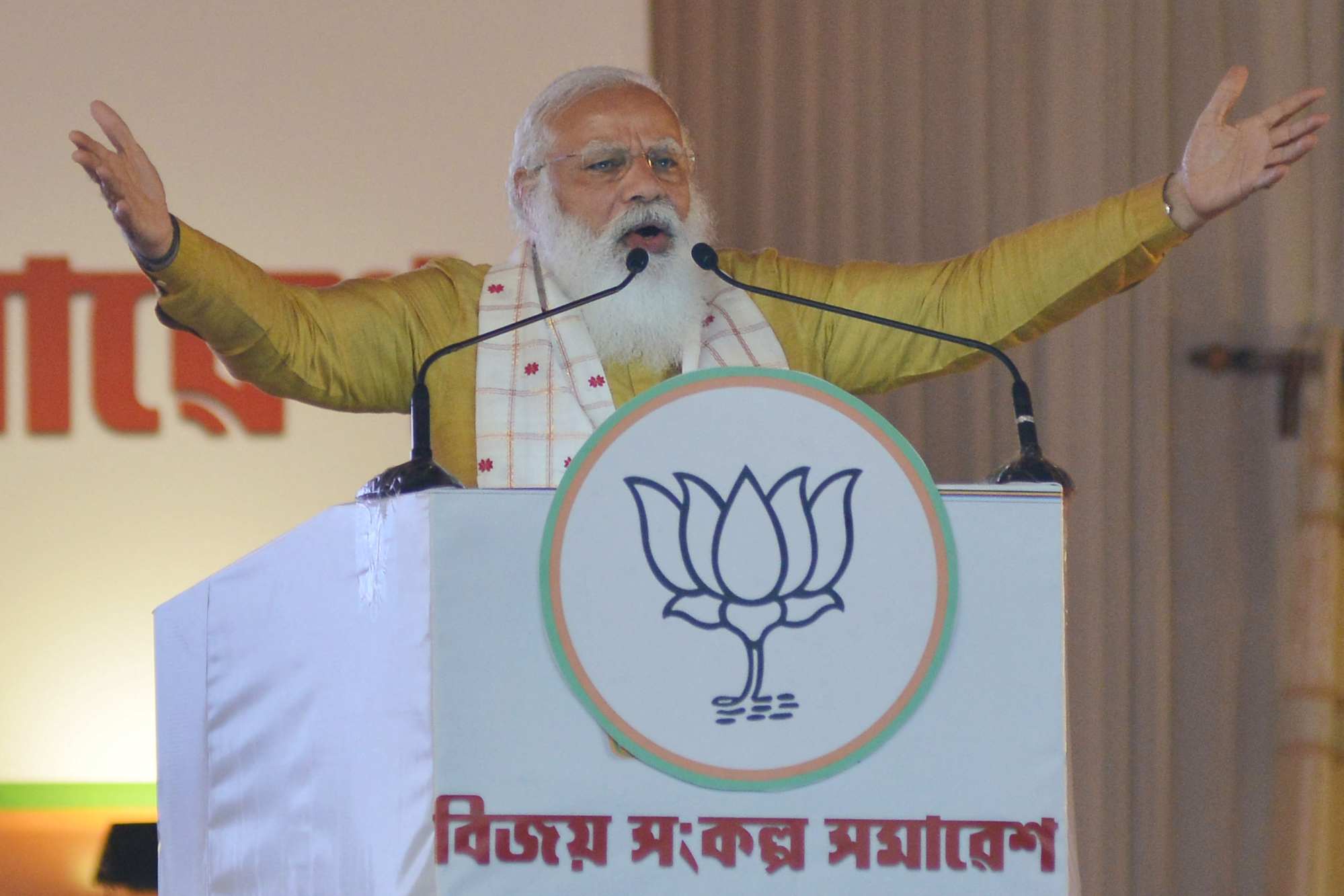 Chaturvedi said he was certain that Washington's push for climate action has a commercial angle to it. "For the US, there is no discussion which does not have a long-term commercial and strategic perspective in mind," he said.
But this might also gel with what Delhi wants. Modi's office, in a press release after his meeting with Kerry, said cooperation between the two countries "particularly on financing innovation and faster deployment of green technologies" would have a "positive demonstration effect" on other nations.
Pillai Rajagopalan, the Observer Research Foundation analyst, said that Kerry's visit was aimed at facilitating such give-and-take. "India needs some concrete assurances about funding and investments in developing green technologies in India, whereas the US is possibly looking at assurances from New Delhi about what it will do to incentivise such investment," she said, giving regulatory frameworks and labour reforms as examples.
Such cooperation might also boost both countries' foreign policy goals. In recent years, India has been pursuing what Chawla described as "clean energy multilateralism" – such as the 121-nation International Solar Alliance and the Coalition for Disaster Resilient Infrastructure, formed in 2019 – which she said could "cement its position as a global leader on energy transition".
Deeper cooperation between the two countries, according to Pillai Rajagopalan, might be a win-win for both. "Both nations are using climate action as a foreign policy tool. Except it is directed, both to a global audience as a sign of its commitment, but also to their respective domestic audiences as a sign of their growing leadership," she said.