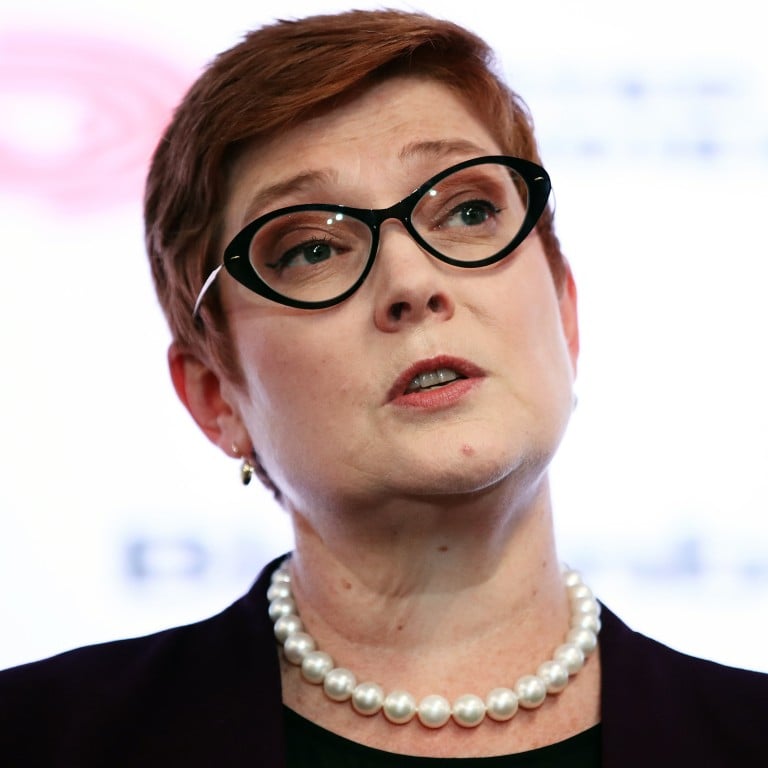 Australia axes Victoria state's belt and road pact with China, amid icy ties with Beijing
While agreements on scientific cooperation between Victoria and organisations in Iran and Syria were also cancelled, analysts say Canberra's target is Beijing
The Foreign Arrangements Scheme was introduced after months of tensions between Canberra and Victoria's premier over how to manage ties with China
Australia on Wednesday announced it would revoke a major state's participation in China's
Belt and Road Initiative
, after deeming its agreements with Beijing to be at odds with Canberra's foreign policy.
Foreign Minister Marise Payne said she had cancelled a non-binding memorandum of understanding and "Framework Agreement" signed between the state of Victoria and China's National Development and Reform Commission in 2018 and 2019.
Payne also cancelled an MOU and agreement on scientific cooperation between Victoria's Department of Education and Training and its counterpart organisations in Iran and Syria.
Payne said the deals were "inconsistent with Australia's foreign policy or adverse to our foreign relations" under legislation passed last year that gave the top diplomat veto powers over deals signed between foreign countries and subnational authorities such as state governments, local councils and publicly-funded universities.
While not officially targeted at a particular country, the law's introduction followed months of tensions between Canberra and Victorian Premier Daniel Andrews and his government over how to manage relations with Beijing.
In response, China's embassy in Australia said Canberra's decision was "bound to bring further damage to bilateral relations" as it voiced "strong displeasure and resolute opposition" to the move.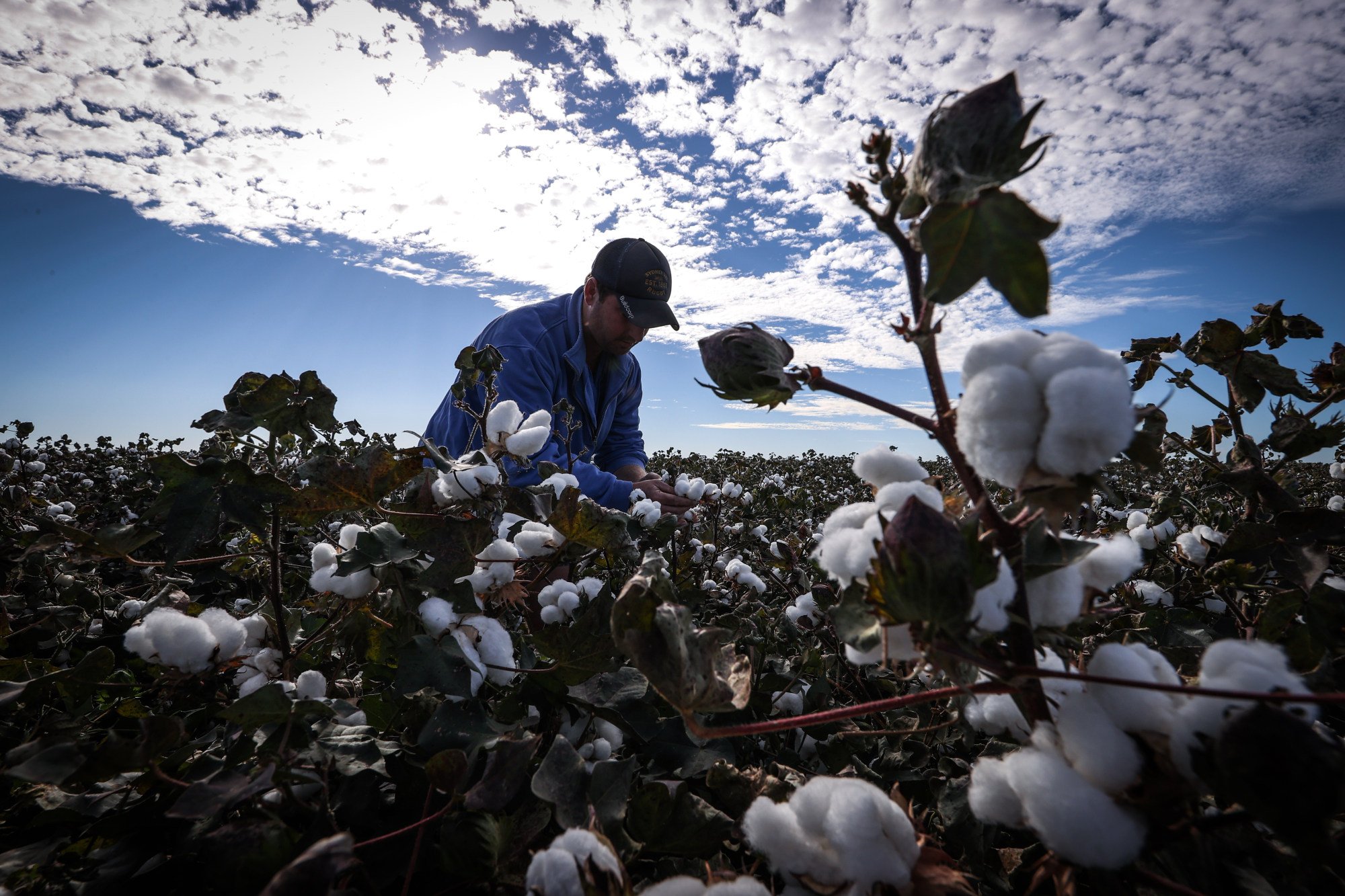 Former Home Affairs Minister Peter Dutton last year accused the Victorian state government of taking part in a "propaganda exercise" on behalf of Beijing, after Victoria's treasurer warned that Canberra's stance on China was hurting Australian exporters. 
Canberra has not signed up to the belt and road, which envisages the creation of a "new silk road" connecting Asia, Europe and Africa, amid national security concerns and widespread suspicion of Beijing's strategic intentions.
Sino-Australian relations have sunk to their lowest point in decades since Canberra last April called for an international inquiry into the Covid-19 pandemic, with Beijing slapping restrictions on billions of dollars of Australian exports in retaliation.
Nick Bisley, a professor of international relations at La Trobe University in Melbourne, said the decision was unsurprising in the current climate.
"One gets the feeling that a 22-year-old agreement with Syria on training and a 17-year-old agreement with Iran on vocational training have been dragged out to provide some plausible cover that this isn't 'all about China'," Bisley said. "The overall policy is a pretty serious overreach and will ensure that the bilateral relationship between Australia and China will continue to be dysfunctional."
Kevin Carrico, a senior lecturer in Chinese Studies at Monash University, welcomed the move, arguing the deal had been clouded by secrecy from the start and Beijing deserved to be shunned over its policies towards the Uygurs in westernmost Xinjiang.
"When the BRI agreement was signed, Dan Andrews tried to keep its contents secret from those most affected by it, the residents of Victoria," Carrico said. "When it became apparent that the agreement was of no tangible benefit to Victoria residents, Dan Andrews insisted on keeping it in place."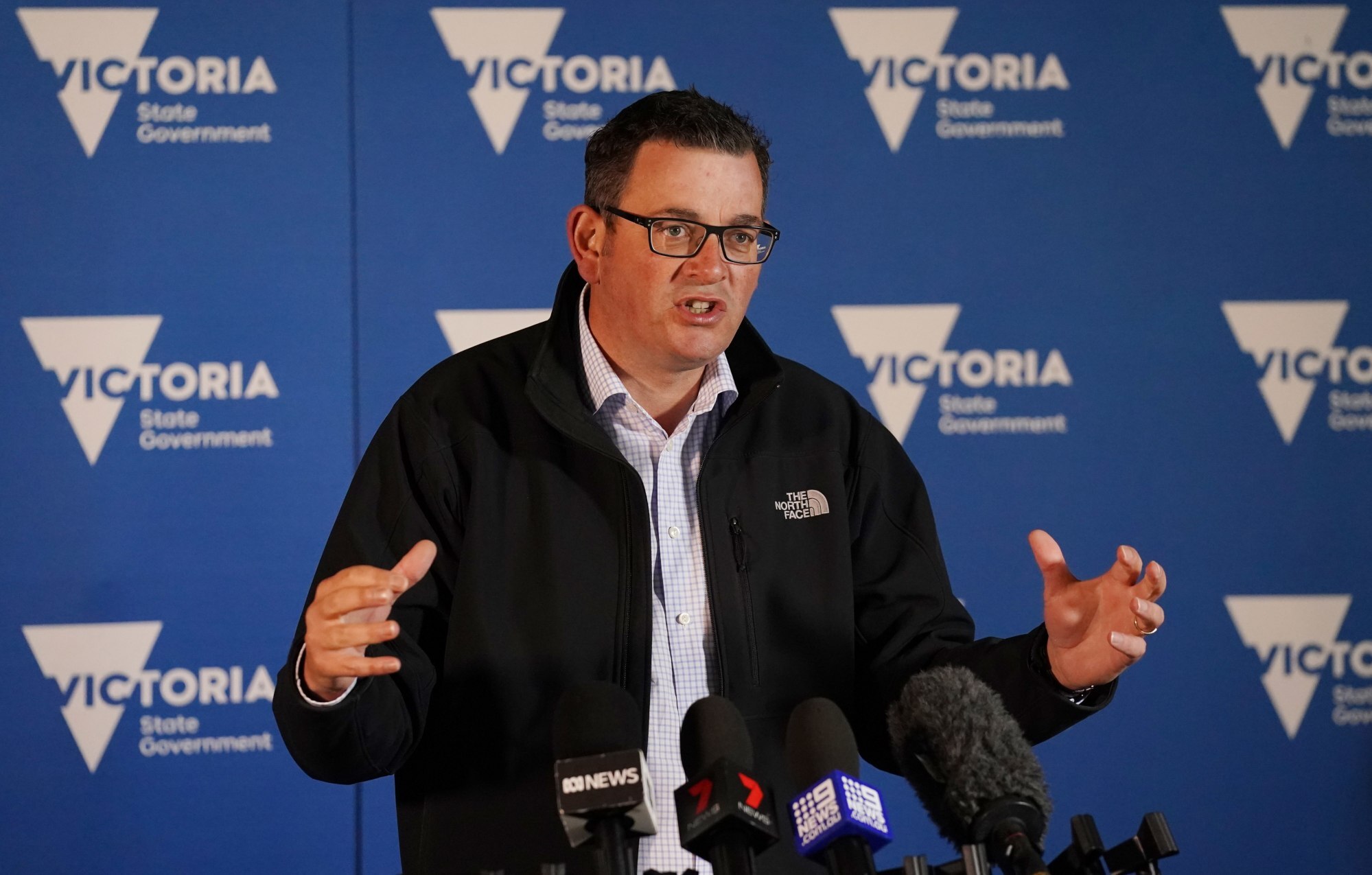 Under Australia's constitution, the federal government is responsible for foreign affairs and defence. States typically deliver services such as health and education but in reality there is frequent overlap.
A Victorian government spokeswoman told national broadcaster ABC: "The Foreign Relations Act is entirely a matter for the Commonwealth government."
The new legislation applies to publicly-funded institutions but does not cover commercial deals.
Payne said the decisions came following the vetting of about 1,000 agreements that reflected "the richness and breadth of Australia's international interests" and showed the "important role played by Australia's states, territories, universities and local governments in advancing Australia's interests abroad".
"I will continue to consider foreign arrangements notified under the scheme," she said. "I expect the overwhelming majority of them to remain unaffected. I look forward to ongoing collaboration with states, territories, universities and local governments in implementing the Foreign Arrangements Scheme."
Payne did not elaborate further on the reasons behind her decision.
Melissa Conley Tyler, a research fellow at the University of Melbourne's Asia Institute, said China would see the move as "another sign of Australia's unfriendliness".
"The Victorian Government's memorandum of understanding was widely considered to be the target of the legislation," she said. "It would have been less trouble for everyone if the Commonwealth had simply passed a law banning states from being involved in the Belt and Road Initiative."
Additional reporting by AFP