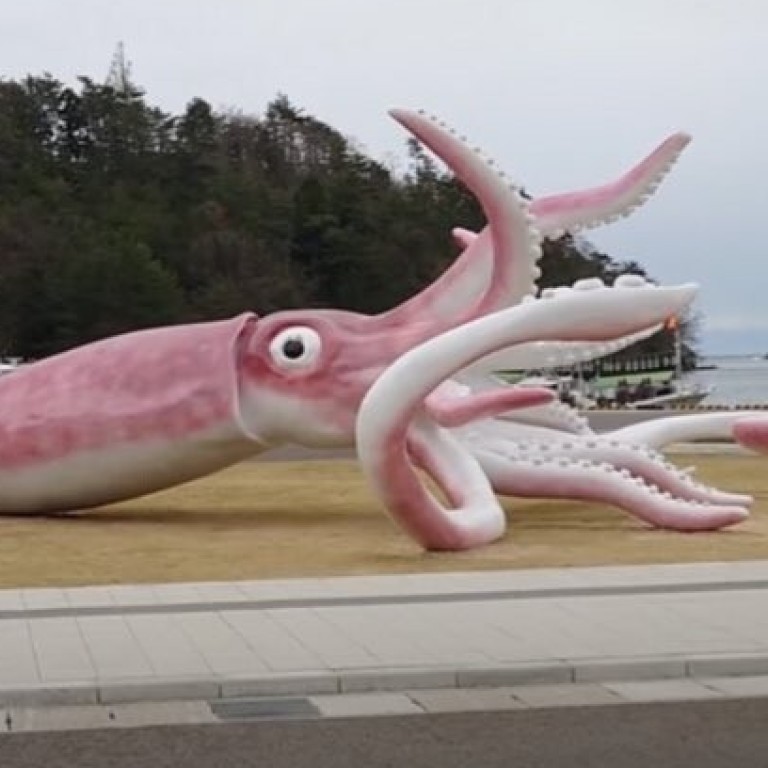 Japanese town uses coronavirus relief funds to splash out on giant squid statue
The port of Noto in Ishikawa Prefecture is famous for its squid catch, so decided to spend over US$247,000 on a 13-metre statue of one
Residents say they were not consulted and the government support could have been spent on medical staff or the fishing industry
Eyebrows are being raised after a small port town in northern
Japan
splashed out over 25 million yen (US$229,000) in government subsidies meant for the community on a gigantic statue of a squid.
The local authority in the town of Noto, in Ishikawa Prefecture, received the funds from the central government as part of its rural revitalisation and support campaign for communities hit hardest by the
coronavirus pandemic
.
Noto is a busy fishing port famous for its squid catch, but it has also become increasingly reliant on tourism to support hotels and shops selling local delicacies and products. Visitor numbers dropped off sharply after the government suspended its "Go To Travel" campaign last November, under which domestic trips were heavily subsidised.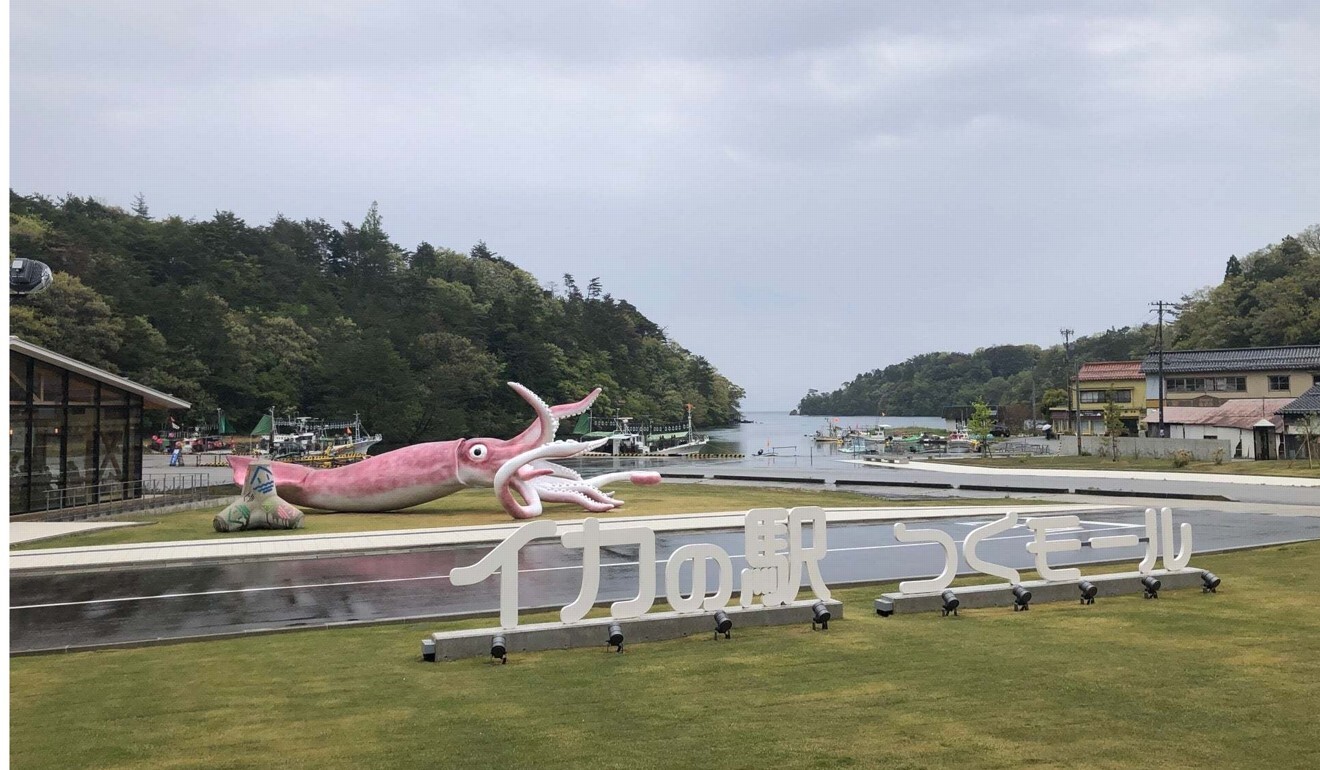 Town officials decided to use the money to commission a realistic statue of a squid, but on a grand scale. The creature – which measures 13 metres from tail to snout and 9 metres wide – has been placed outside a "Squid Station" – a selection of shops selling souvenirs and squid delicacies. At night, it is illuminated with spotlights.
The town hall was closed for a national holiday on Wednesday so was unable to comment, but local officials said in a statement that they anticipate the statue will "attract customers" to the town as the coronavirus pandemic comes to an end.
Residents are not so sure, however, and have made their reservations about the project known to the Hokuriku Chunichi newspaper.
"It may bring people in the long run, but there must have been a better way to use the money, such as for medical staff or in long-term care facilities," the paper quoted one resident as saying. "Those are the places that urgently require support because of the pandemic."
Another man said he agrees with campaigns to encourage regional revitalisation, but asked why local people had not been asked to comment on the idea of a giant squid.
Others were left scratching their heads at the cost of the project – especially after town officials admitted that the full price had been 27 million yen (US$247,000) and that they had dipped into the community's reserve fund to make up the extra 2 million yen (US$18,298) to complete the project.
"It is unbelievable that the town has spent so much money on something so useless," said one message on YouTube. "That's not far off the cost of my house," was another comment.
"To attract sightseers?" asked an incredulous poster. "I would not travel all that way just to see a statue of a squid." Another lamented, "When you get given a lot of money and you do not know what to spend it on, you spend it on things that you absolutely do not need."
In a more constructive comment, one message read, "I think it would have been a lot more sensible to distribute the money between 100 local households in the fishing industry who are at present in need of support."
This article appeared in the South China Morning Post print edition as: Bad taste as coronavirus cash nets giant squid statue