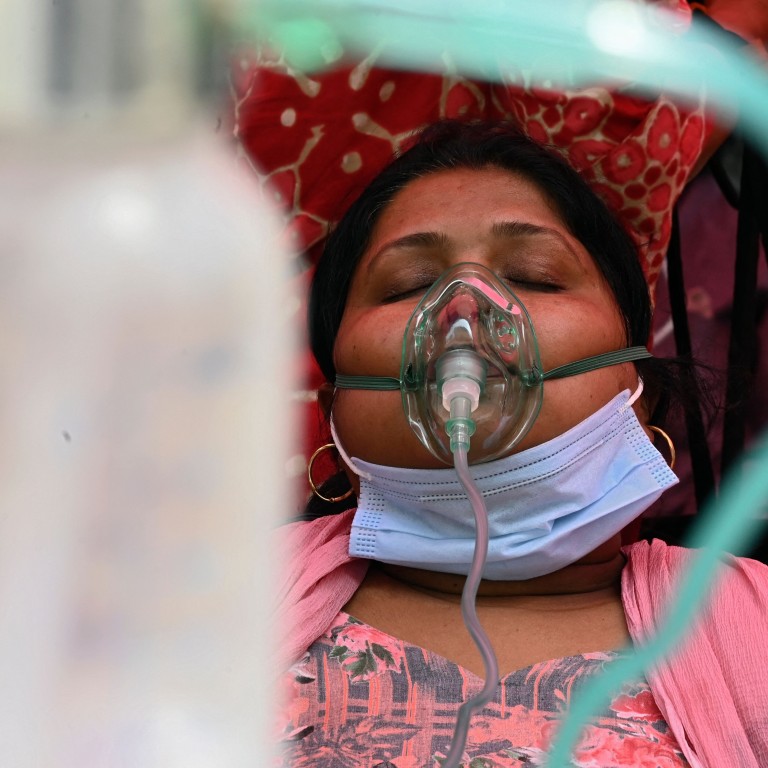 As India's Covid-19 surge hits embassies, Modi's image abroad suffers
Diplomats have not been spared the wave of infections sweeping the country. With hospitals overwhelmed, some have made public appeals for assistance
This has embarrassed the image conscious government, still smarting from criticism that it fed the crisis by allowing festivals and political rallies
Last week, a senior Tanzanian diplomat in New Delhi died from
Covid-19
after he was refused admission by an overwhelmed city hospital and emergency treatment at an army hospital could not save him. Days later, the
Philippine
and
New Zealand
high commissions made an appeal on social media for bottled oxygen amid a nationwide shortage of medical supplies and hospital beds.
Some diplomats from a Middle Eastern country have left India in the past 10 days, with one still in Delhi, who asked not to be identified, saying it was "simpler" for them to do so rather than remain in
India's
capital.
The Hindu
newspaper reported that there had been Covid-19 cases in the embassies of
Vietnam
,
Singapore
and
Thailand
as well, though emails and phone calls to the three missions went unanswered.
These stories demonstrate how foreign and local staff in New Delhi's diplomatic enclave have not been spared from India's devastating surge in Covid-19 cases that saw infections cross 20 million on Tuesday, with daily reported deaths rising from 300 to more than 3,000 recently.
As Indians scramble to get medical care for ill family members and friends, with
volunteers
helping to cremate the dead in makeshift funeral pyres, foreign diplomats are making their own arrangements to stay alive.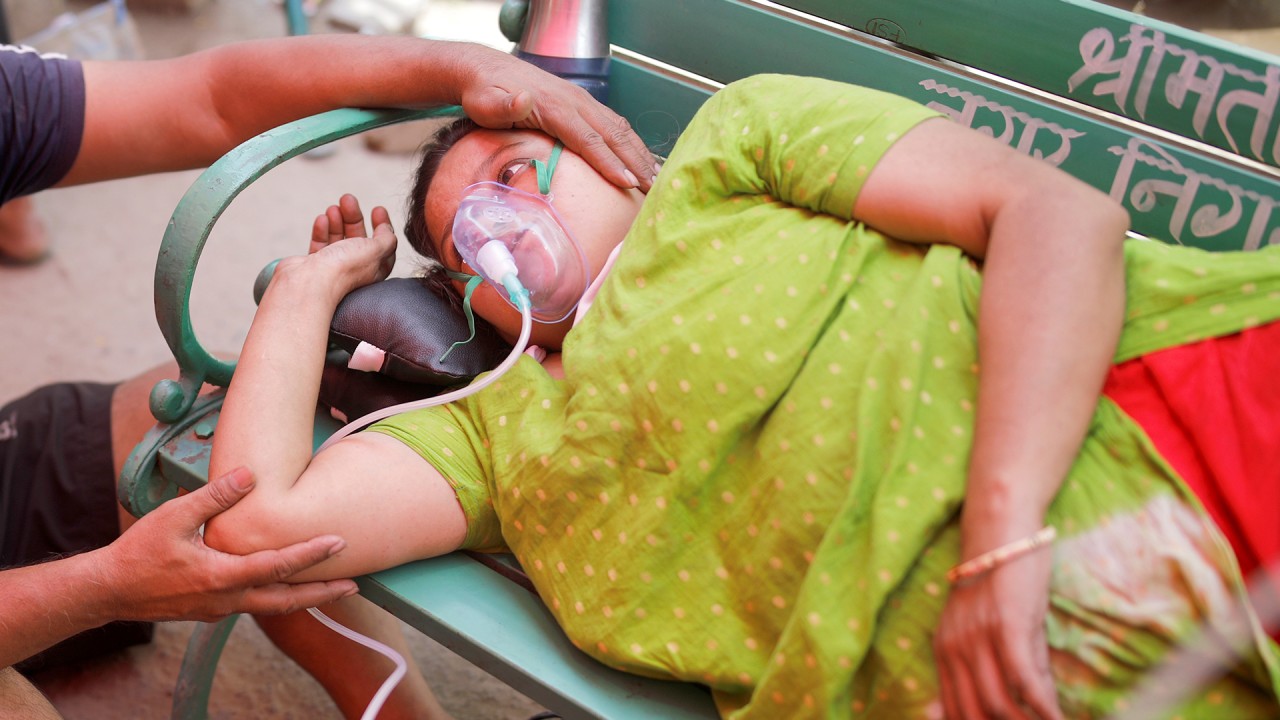 03:02
India's oxygen crisis: Covid-19 patients rely on express trains and makeshift camps for air supply
India's oxygen crisis: Covid-19 patients rely on express trains and makeshift camps for air supply
But their appeals for assistance have touched a raw nerve for the image conscious Indian government led by
Narendra Modi
, which is beating back criticism that it let things get to this grim state. The government has blamed more virulent coronavirus variants for
the surge
but critics say allowing huge crowds to gather for Hindu religious festivals and political rallies have also driven the spike.
Last week, India's Minister of External Affairs S. Jaishankar accused the youth wing of the opposition Congress Party of seeking "cheap publicity" for posting a video of its volunteers sending bottled oxygen to the Philippine embassy. The party said it had responded to a social media appeal for help by the embassy.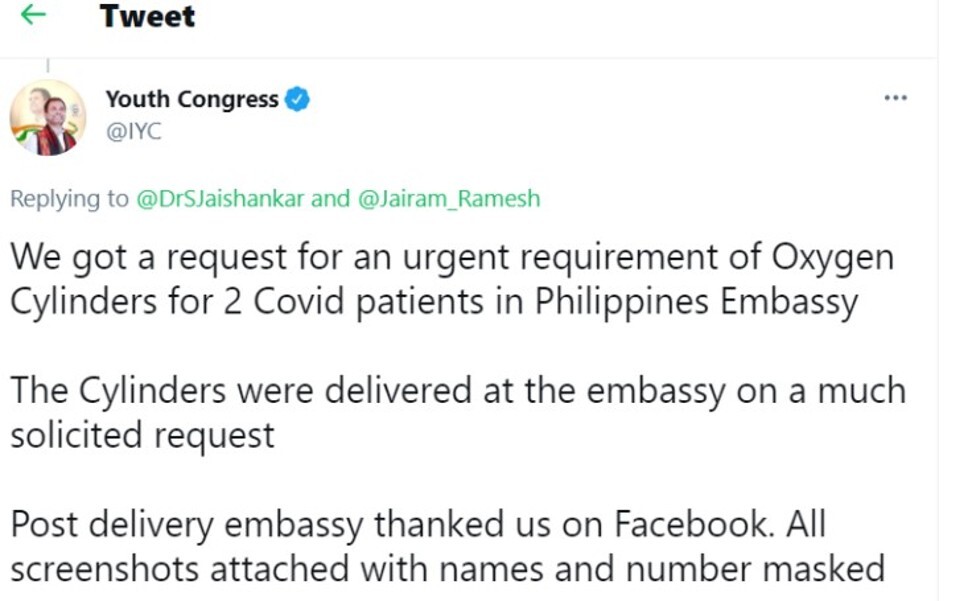 On Twitter, Jaishankar – who addressed Congress politician Jairam Ramesh who had shared the video – said the Ministry of External Affairs had checked with the Philippine embassy and what Youth Congress supplied was "unsolicited" as the embassy had no cases.
"Clearly for cheap publicity by you know who. Giving away cylinders like this when there are people in desperate need of oxygen is simply appalling," Jaishankar said.
However, the New Zealand high commission subsequently tweeted a request for oxygen supplies, tagging Youth Congress chief Srinivas B.V. It later deleted the tweet, saying instead that it was trying to get oxygen urgently but its appeal had been "misinterpreted".
Harish Pawar, who leads the Delhi arm of Youth Congress, said that when the supplies were sent to the New Zealand embassy, the staff accepted the cylinders and thanked the volunteers.
New Zealand's Ministry of Foreign Affairs and trade spokesperson said on Tuesday: "A tweet was issued in error on the New Zealand high commission's Twitter account. It has since been withdrawn and New Zealand's high commissioner has apologised to the Indian government. We want to again thank the government of India for the level of cooperation as we share the challenges of this ongoing situation."
A day before, the spokesperson said seven local staff or their family members in the embassy had confirmed or suspected Covid-19.
"One was seriously unwell but is now stable," said the spokesperson, adding that oxygen was used to treat one patient though it did not say where the supplies came from.
No "New Zealand diplomatic staff" at the high commission had contracted the infection and these staff members could choose to return to New Zealand, the spokesperson added.
Pawar said Youth Congress had received more than 10,000 SOS requests for oxygen, medicines, plasma and cremation assistance, on a daily basis from various parts of India.
"It's sad that [the Indian government] is politicising the genuine help that we are extending to people," said Pawar.
On Sunday, the Ministry of External Affairs said it was in touch with foreign embassies and would respond to their medical needs. It urged them not to "hoard oxygen".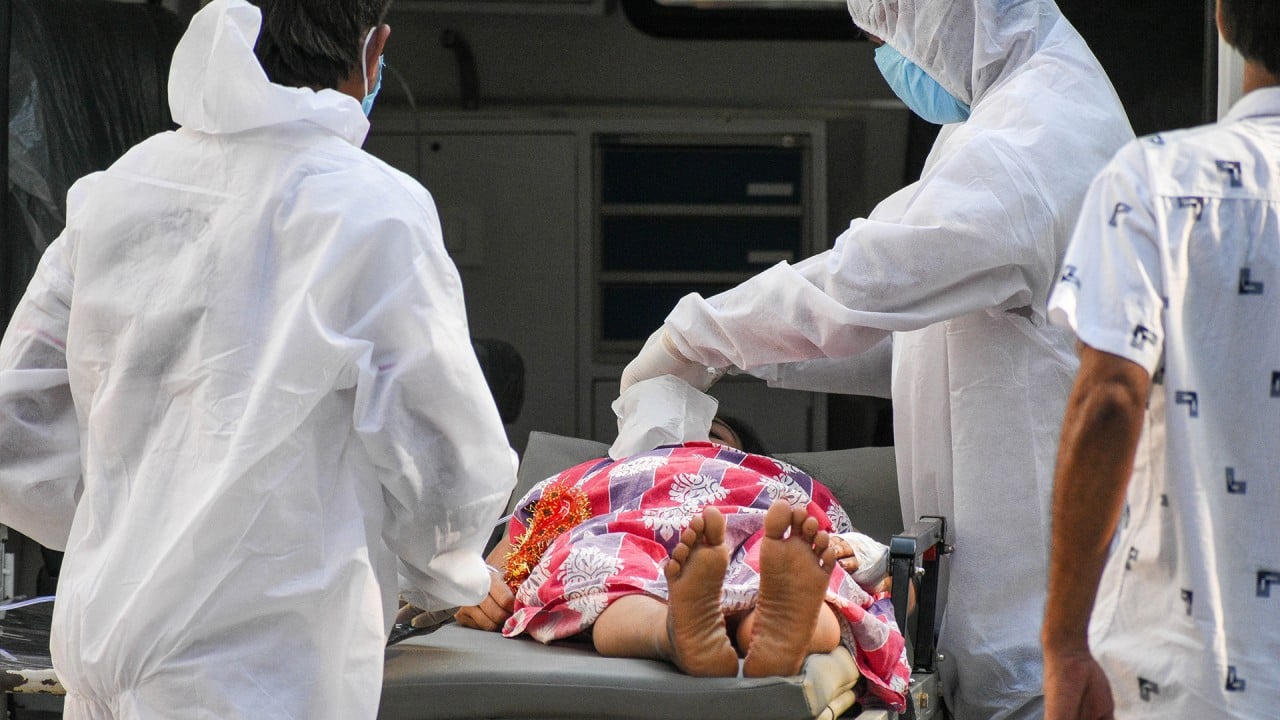 08:44
'A lot of people are going to die': a frontline doctor's account of Covid-19 crisis in India
'A lot of people are going to die': a frontline doctor's account of Covid-19 crisis in India
Indian news website Scroll on Monday reported that in the past five days, 25 flights loaded with 300 tonnes of emergency foreign aid, such as bottled oxygen and oxygen concentrators, which separate nitrogen from ambient air and deliver oxygen into the patient via a nasal cannula, had arrived but medical authorities in six states said they had not received the aid yet.
The embassies said they were relying on their own devices to ensure staff members received care. Shaban Mahmood, the press minister at the Bangladesh high commission in New Delhi, said that a fortnight ago, when the wife of a defence official posted at the high commission had to be rushed to a private hospital for Covid-19, the high commission contacted the hospital authorities personally and got her admitted.
"Two weeks ago, High Commissioner Muhammad Imran had contacted four premiere private hospitals in Delhi personally, in advance, to ensure that his staffers receive the required medical care in case there is an emergency," Mahmood said.
When Palestine embassy media adviser Abd Elrazeg Abu Jazer and his wife contracted the infection a few days ago, they approached the doctor of a private hospital personally, and got medicines prescribed.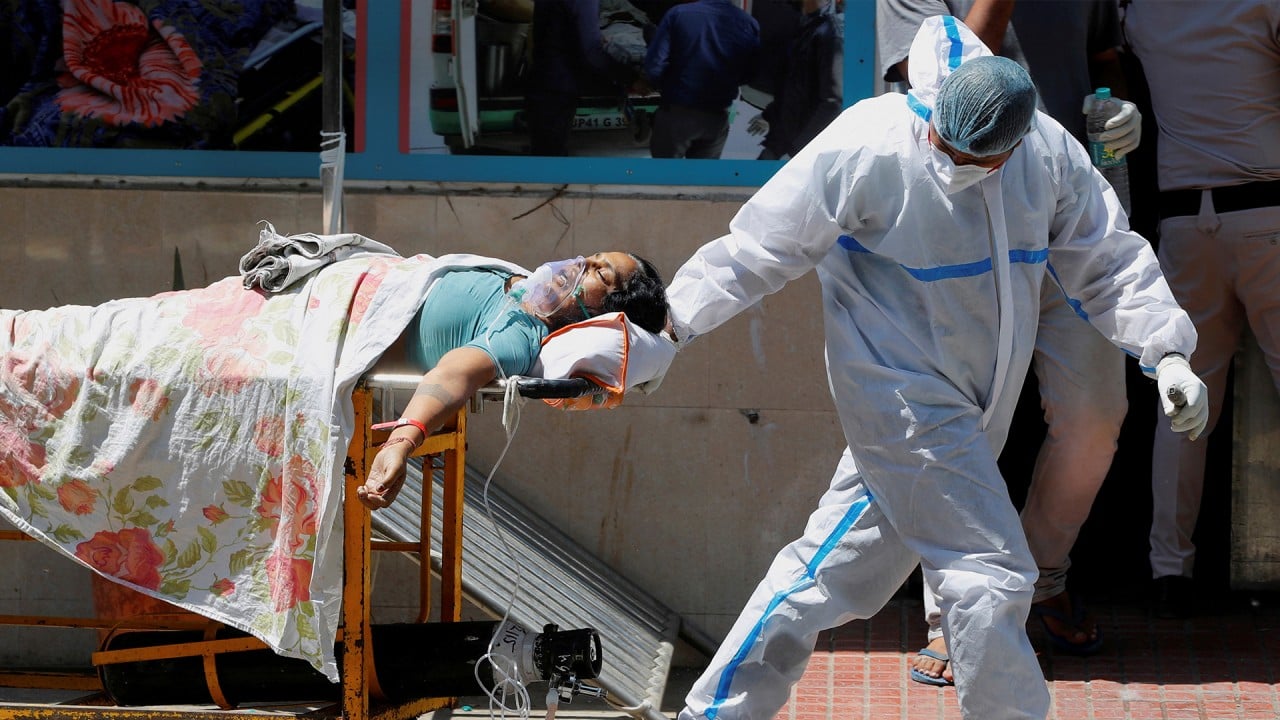 04:15
India's ruling party loses crucial state election as coronavirus crisis worsens
India's ruling party loses crucial state election as coronavirus crisis worsens
Last month, Faiq Hamza, 63-year-old counsellor general at the Palestine embassy died of Covid-19 after being treated in hospital for 14 days while three other diplomats and their family members including two children are suffering from the disease now.
"Some staffers may go back to Palestine after recovering fully in a few days," Jazer added.
Adding that the Indian Ministry of External Affairs had provided the required oxygen support and medicines to staff members who had contracted Covid-19 but had "no plans" for repatriation at this point, Afghanistan Ambassador to India Farid Mamundzay said that like everyone else in India, they were also "anxious" about the state of affairs.
Ashok Swain, a professor in peace and conflict research at Sweden's Uppsala University, said during emergencies in the past, the Indian government had always prioritised Delhi's diplomatic areas for extra protection from security forces and providing basic amenities through its various agencies.
"It is absolutely unthinkable that foreign embassies have to beg the public and opposition for basic medical needs," Swain said.
"Modi's image abroad has gone for a toss with the horrible tragedy India is facing now, and the foreign embassies asking for oxygen will further contribute to it."
This article appeared in the South China Morning Post print edition as: Envoys not spared from devastating disease surgeModi's global image dives as virus numbers rise