Taiwan
Get more with myNEWS
A personalised news feed of stories that matter to you
Learn more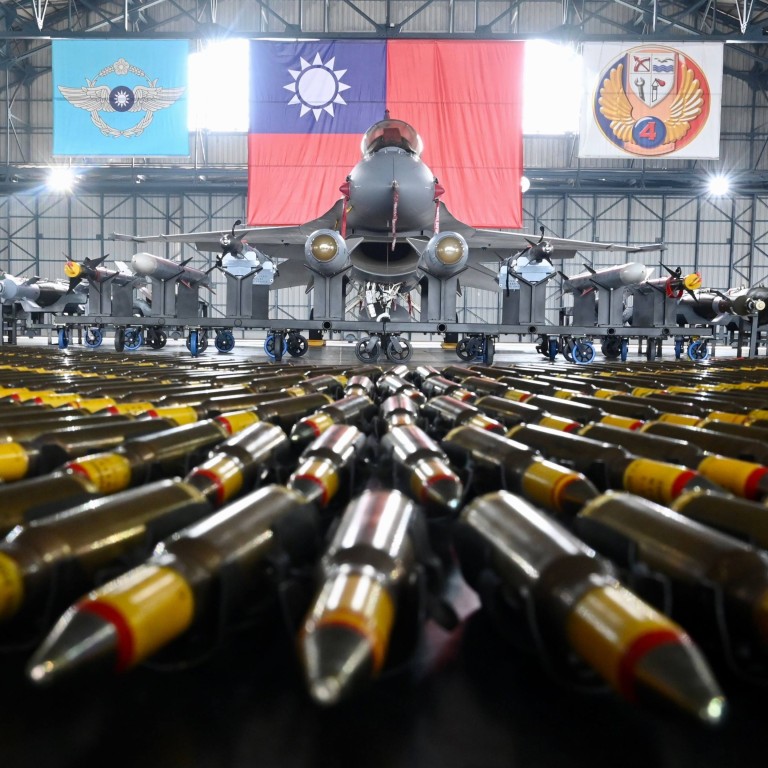 'The last thing Beijing wants is a military conflict': overseas Taiwanese
Tensions over the Taiwan Strait are high amid an increase in military activity in the area by both the United States and China
While concerned, the island's diaspora is used to sabre-rattling – and recognises that sometimes it is a way of averting war, rather than starting one
While heightened military tensions over
Taiwan
are concerning for the island's overseas diaspora, many take the view that a full-blown crisis is unlikely – at least in the short-term.
Like most overseas Taiwanese, Bryan Hsieh keeps close tabs on developments back home and monitors tensions across the Taiwan Strait. He thinks matters are getting increasingly worrisome.
The 46-year-old product marketing manager, who lives in Fremont, California, said that while there had been various spikes in cross-strait tensions over recent years, the risks of a conflict appeared more real this time round.
"The situation seems more severe than before. In the past, Chinese military aircraft and ships did not [approach] Taiwan so frequently," Hsieh said, referring to an increase in military operations in the 180km wide strait.
According to Taiwan's National Defence Ministry, People's Liberation Army warplanes entered the island's air defence identification zone 107 times in April, double the figures for March and February and higher than the previous record of 81 in January. The 283 incidents in the first quarter of this year already accounts for 75 per cent of 2020's total.
Last month, mainland China's Taiwan Affairs Office spokesperson Ma Xiaoguang described the increased activities as "combat drills".
Beijing's defence ministry spokesperson Wu Qian recently said that since US President
Joe Biden
took office on January 20, US naval activities in Chinese waters adjacent to the strait had increased by 20 per cent from the same period last year, while the frequency of reconnaissance flights was up more than 40 per cent.
Mainland China's navy has said that in recent weeks its first aircraft carrier Liaoning and its escort vessels conducted routine drills in the waters near Taiwan. It has also said such exercises will be conducted on a regular basis in future.
The Taiwan Strait has increasingly become a flashpoint in the region as Beijing, which considers Taiwan a renegade province, has ramped up pressure on the island.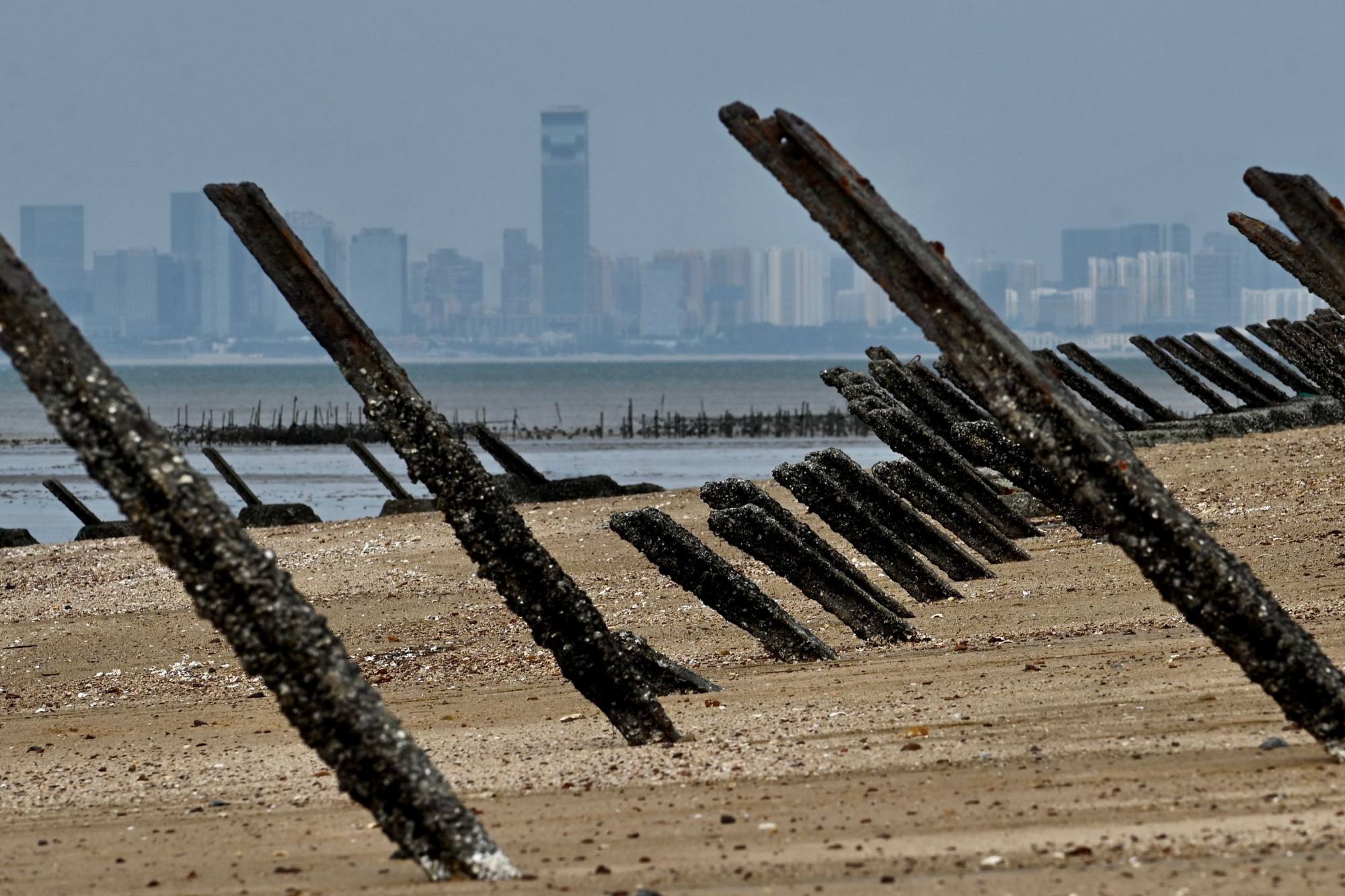 Jennifer Lin, a Taiwanese investment director working in Beijing, said the surveillance zones set up by Taiwan's ruling Democratic Progressive Party to deter military action from the mainland appeared to have heightened tensions.
The DPP recently set up the zones to monitor mainland military aircraft operating over the Taiwan Strait. Among other actions it drew a "red line" 30 nautical miles off the island's coast beyond which mainland aircraft should not cross. Beijing has dismissed the zones as invalid and said they will not alter its will to "safeguard national sovereignty and territorial integrity".
"This would not have happened during the Ma Ying-jeou era," said Lin, 50, referring to the former Taiwanese president who ruled the island from 2008 to 2016 and whose Kuomintang (KMT) party enjoys friendly relations with Beijing.
Even so, Lin does not think an attack by Beijing is imminent, arguing that the mainland already has its hands full dealing with criticisms about its policies in
Hong Kong
and
Xinjiang
. Beijing is also marking the 100th anniversary of the Chinese
Communist Party
this year and has its eyes on next year's
Winter Olympics
.
"The last thing China wants now is to deal with a military conflict in the Taiwan Strait," Lin said.
An estimated 800,000 Taiwanese nationals are currently working overseas, according to the island's Directorate General of Budget, Accounting and Statistics.
Wen-Ti Sung, a Taiwan studies lecturer at the Australian National University, said that the Chinese military's sabre-rattling near the Taiwan Strait was "new up to a point, depending on how far back in history you go".
He said that apart from increased military activities in the region, the main difference was that Beijing's political objectives were changing.
"If Beijing's political objectives back then were about 'compellence', or attempting to force its preference on the Taiwanese electorate, then more recently it has been about 'deterrence'," Sung explained.
Earlier displays of Chinese military might were tied to attempts to influence the outcome of Taiwanese elections, such as the military exercises in the Taiwan Strait in the lead-up to the 1996 and 2000 Taiwanese presidential votes.
However, on both occasions, the actions backfired and ended up boosting support for presidential candidates who stood firm against Beijing. Sung said this explained why Beijing was now more focused on preventive strategies, such as using the threat of force to rein in Taiwanese President
Tsai Ing-wen
, who leans towards independence – something Beijing regards as a red line.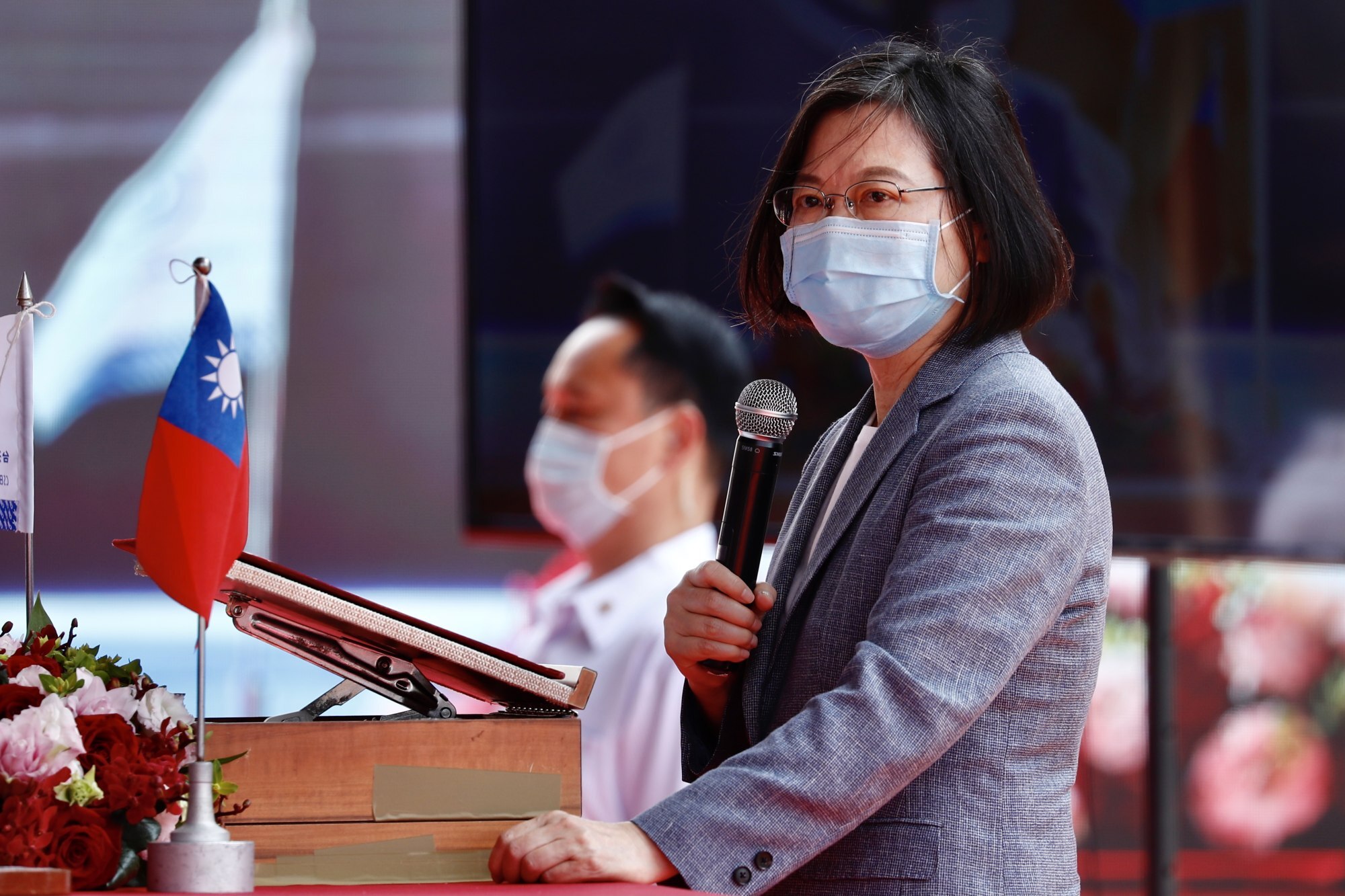 Though Tsai's DPP has long called for greater independence for the island, she has also stressed the need for cross-strait stability and offered the prospect of talks with Beijing in her New Year's Day address this year. Tsai also said that stable cross-strait relations were not only about Taipei and Beijing but also affected the entire Indo-Pacific region.
Sung said Beijing's policies were also in response to increasing US support for Taiwan, such as Washington openly intervening on Taipei's behalf on diplomatic matters. A recent example of this was when it called on Paraguay to continue working with Taiwan amid the
coronavirus pandemic
despite a shortage of vaccines and pressure from Beijing for the South American country to switch diplomatic ties from Taipei to Beijing.
There were also ongoing discussions about whether Washington should move from strategic ambiguity towards strategic clarity, said Sung, referring to calls by some prominent US academics for Washington to provide Taiwan with stronger security guarantees.
While the US is required by law to provide Taiwan with the means to defend itself, it has long followed a policy of strategic ambiguity on whether it would intervene militarily to protect Taiwan in the event of an attack by the Chinese mainland.
Sung said the mainland's military manoeuvres were aimed at deterring Taiwan and the US from taking steps that would force it to escalate matters, adding: "Beijing is doing so not because it wants a war, but precisely because it wishes to avoid it."
Calling on the region to be alert but not alarmed, and to guard against accidents and unintended escalation, Sung said regional countries should not become "overly fatalistic about the inevitability of a Taiwan Strait conflict in the near future".
"None of the three main parties involved seem to be genuinely interested in making moves that would dramatically increase its likelihood," Sung said, referring to mainland China, Taiwan and the US. 
On Tuesday, US policy coordinator for the Indo-Pacific Kurt Campbell said that any military conflict in the Taiwan Strait would be likely to "broaden quickly and fundamentally trash the global economy in ways that I don't think anyone can predict". 
Taiwan itself has little appetite for war, given its uncertainty as to whether the US – or any other country – would come to its assistance. 
Said Sung: "What regional actors should be focusing on is cultivating greater communication with Taiwan, so as to enable development of joint early warning mechanisms, confidence building measures, and other ways to build resiliency."