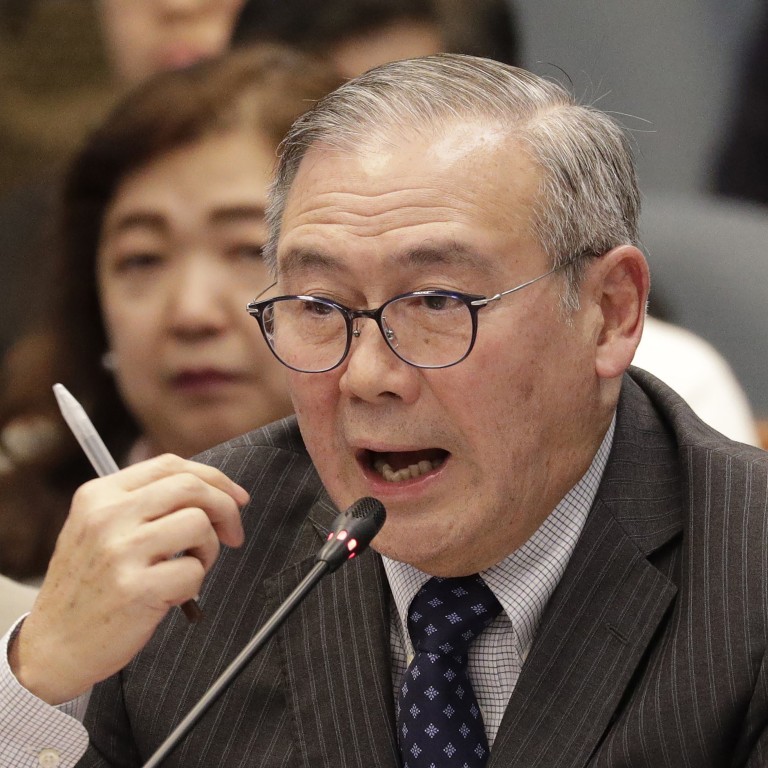 'Original Wolf Warrior'? How Philippine Foreign Secretary Teddy Locsin tries to outdo China's diplomats on Twitter
The Philippines' top diplomat has long refused to censor himself on social media, culminating in a recent expletive-laden Twitter rant at China for which he has since apologised
But those who know him say the 72-year-old foreign secretary has not always been so pugnacious – even if he claims China's Wolf Warrior diplomats as his 'pupils in aggressive diplomacy'
For years now, Philippine Foreign Secretary Teodoro Locsin Jnr has been firing off tweets that would have given
Donald Trump
pause.
The 72-year-old's stream-of-consciousness
Twitter
ramblings run the gamut from murderous threats – once calling for journalists to be dumped into a cauldron and set on fire – and tactless abuse marked by homophobia, misogyny and racism; to critiques of books, films, art and food and offers of help with passports to stranded Filipinos.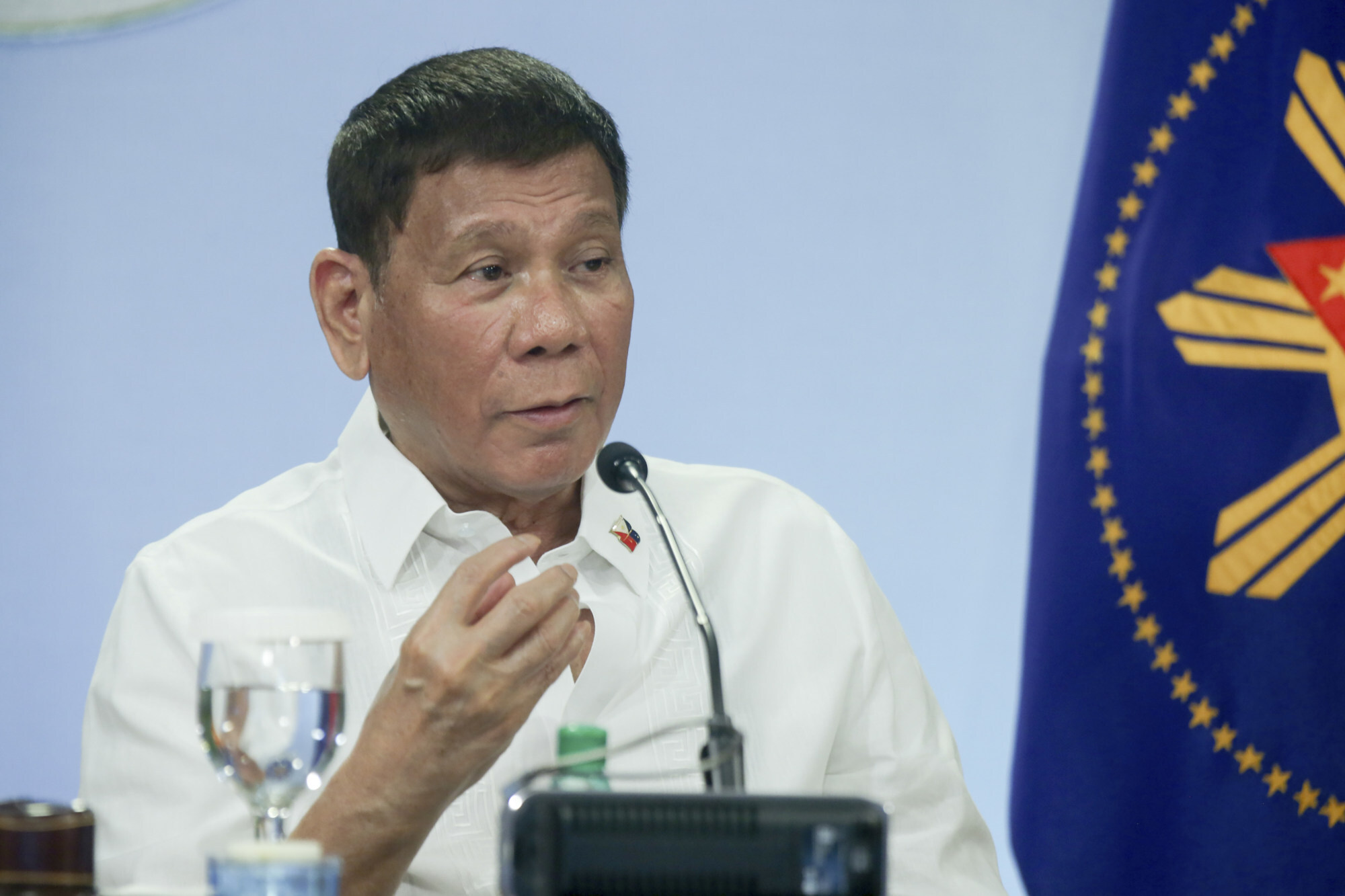 As
the Philippines
' top diplomat under the
notoriously foul-mouthed
Rodrigo Duterte
, Locsin seemed like he could get away with tweeting anything – even going on television to brag of the trust the president places in him. On May 3, however, the fast-talking foreign secretary discovered there was a line even he could not cross.
His attempt to out-Wolf Warrior China's diplomats earned rebukes from not only Duterte, who called it "rude and disrespectful", but also the Philippine president's spokesman and China's foreign ministry. By then
Locsin had already apologised
, though only to his Chinese counterpart Wang Yi, who he praised as "the most elegant mind in diplomacy with manners to match" in a series of fawning tweets.
Since May 4, Locsin's Twitter posts have been free of expletives, curses or crude insults.
AGGRESSIVE DIPLOMACY
Articulate and well-read, with a master's of laws degree from Harvard, Locsin came to prominence as a pro-democracy stalwart during the 1986 "People Power" uprising that overthrew former dictator Ferdinand Marcos. His father was the publisher of the Philippines Free Press, a weekly news magazine that was closed and had its assets seized after martial law was declared in 1972, with Locsin's father being arrested and briefly jailed.
Locsin Jnr, a former publisher and newspaper editor himself, served three terms as a Philippine congressman and penned the speech former President Corazon Aquino gave to the US Congress in 1986. He was even nominated to be a Supreme Court chief justice at one point, and was also known for hosting a late-night opinion show on ABS-CBN, then one of the Philippines' biggest broadcasters – though he did not attempt to defend the network from
being shut down last year
.
Duterte named him as the Philippines' new permanent representative to the
United Nations
in 2016, before promoting him to foreign secretary in 2018. He recently claimed China's Wolf Warrior diplomats were "my pupils in aggressive diplomacy" during his time in the UN, saying "they must have watched me in action".
Yet those who have known him professionally say Locsin is nowhere near as pugnacious in person as his Twitter persona. Philip Lustre, a 67-year-old journalist who worked for him from 1989 to 1992, recalled a "quiet and shy" character who was "never abrasive" – pointing to how Locsin had helped a member of editorial staff who was going blind from glaucoma get specialist treatment in the US.
Although Locsin was the publisher, "we never called him 'sir', he was 'Teddyboy' from the outset. I never heard him curse, he was never high-handed", Lustre said. The foreign secretary's Twitter handle is "@teddyboylocsin" to this day.
When asked why his former boss had seemingly changed, Lustre said "let me put it this way: all of us, we have demons within us," adding that now "Teddyboy's ideas are weird, he doesn't agree with democracy, he doesn't like the cacophony of democracy. That's the reason why he joined Duterte."
"I find it frustrating that one of the people whom I firmly believed to be a defender of democracy has turned 180 degrees," Lustre said. "He flourished in a democratic set-up and now he speaks ill of that political milieu."
Seen as staunchly pro-US by those who have worked with him, Locsin – who Lustre said with "Defence Secretary Delfin Lorenzana comprise the anti-China faction within the ruling coalition" – was described by one source as "waging a low-level insurgency against the president's policy" of adopting closer ties with Beijing. The source, who asked not to be named, said Locsin had adopted "a cynical view of people" since seeing his father "become embittered and forgotten" in his old age – purportedly learning the lesson that "nice guys finish last".
Ruben Carranza, a lawyer who works at the International Committee of Transitional Justice in New York, told
This Week In Asia
how Locsin had bristled when questioned, during a chance meeting at an airport, about his support for Duterte's
bloody war on drugs
, which rights groups say has claimed as many as 27,000 lives since 2016 – a figure Manila rejects.
The foreign secretary, who previously tweeted "I believe that the Drug Menace is so big it needs a FINAL SOLUTION like the Nazis adopted", justified his support for the extrajudicial killings, as set against his opposition to the Marcos dictatorship, by talking about how much property his family lost under martial law, Carranza said.
"He fought Marcos for himself. He sided with Duterte for himself. He doesn't deserve our time, maybe even our civility and certainly not our regret," Carranza later wrote of Locsin on Facebook. This Week in Asia was unable to reach Locsin for comment on this story.
Yet despite his detractors, as the country's first foreign secretary to so actively embrace Twitter, Locsin has made himself accessible and popular with Filipinos around the world who need help with consular matters or have a complaint against his Department of Foreign Affairs.
To a social media user who thanked him for help with a new passport, he tweeted in return: "Thank [the Department of Foreign Affairs] they don't stop working for you … their oxygen is service; their reward is the sense of duty done."