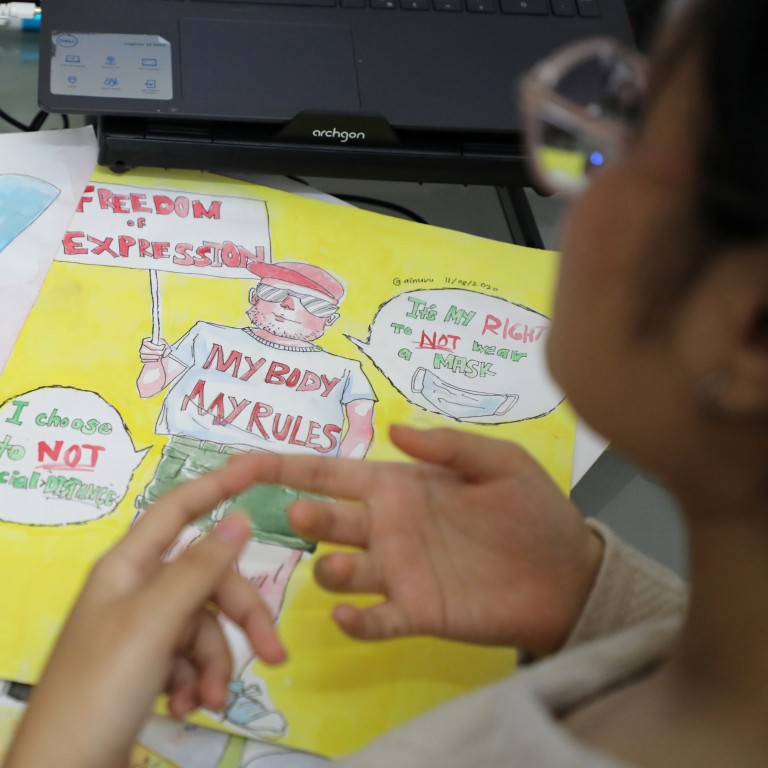 As Malaysia confronts rape culture in schools, conservative norms are being scrutinised
A Malaysian student last month posted a video reporting one of her teachers telling students: 'If you want to rape someone make sure they are over 18'
Rather than the consequences of Islamic conservatism, the controversy is a symptom of a global culture of gendered violence
Malaysia's
recent debate about
rape culture in schools
and the backlash against the student who instigated the discussion have drawn attention to the country's conservative Islamic norms.
But the systemic discrimination that produces gendered violence occurs around the world and singling out Islam as the problem risks masking the most damaging underlying factors.
Ain Husniza Saiful Nizam
, a 17-year-old Malaysian high school student, last month posted a video online reporting one of her teachers telling students: "If you want to rape someone make sure they are over 18."
The video was viewed 1.4 million times on Tik Tok, provoking public outrage and furious responses on social media, including harassment, bullying by other teachers and threats of rape and murder directed at Ain. Her school headmistress called her "Satan spawn" and urged her parents to better educate their daughter. Ain responded by creating the hashtag #MakeSchoolASaferPlace.
Harry Tan, the leader of the Malaysian teacher's union, defended his profession and dismissed accusations of an insidious rape culture in schools. He further argued that Ain's story was an isolated case.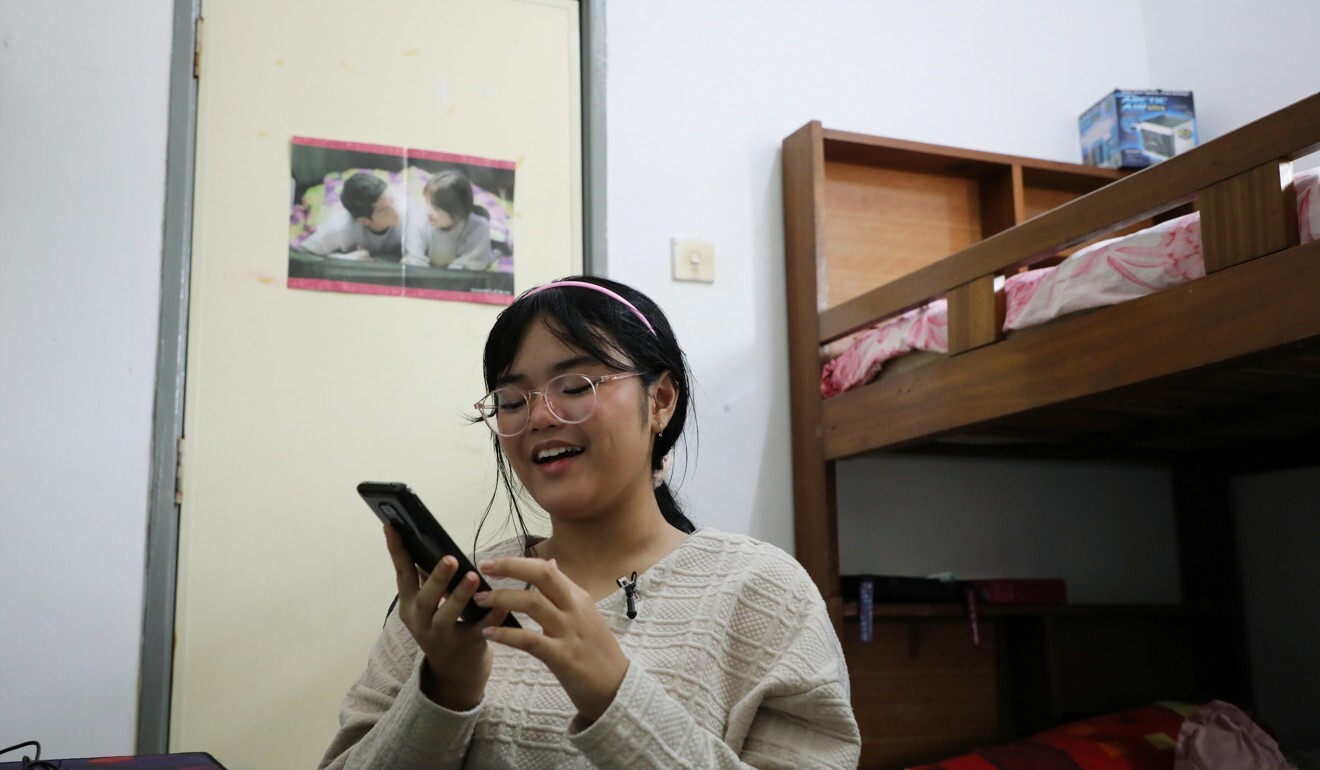 Ain's teacher was reassigned to the Ministry of Education until the end of a police investigation but, aside from an initial statement, both the Ministry of Education and the Ministry of Women Affairs have been unwilling to address the issue in further detail. After Ain's video went viral, she was threatened with expulsion after missing subsequent classes.
Of course, rape culture is the tip of the iceberg. Ain's story exposes the sexual norms that permit and even legitimise sexual violence. But it would be a mistake to regard this as unique to conservative Muslim society.
The United Nations defines sexual violence as a form of gender-based violence that includes "any sexual act, attempt to obtain a sexual act, unwanted sexual comments or advances". Victims are disproportionately girls and women but men, boys and non-gender-conforming individuals are also at risk.
Gender-based violence is sometimes assumed to be the result of persistent inequalities between men and women in patriarchal societies but it often intersects with other factors including race, religion, socio-economic conditions and political affiliation.
In Malaysia, sexuality is considered taboo. Sexual education is highly moralised, and sexuality is not considered acceptable beyond heterosexual norms and practice.
Before Ain's video emerged, another girl reported her religious teacher to authorities for conducting systematic "period checks". This humiliating and abusive practice involved teachers asking students to strip, patting their students' groins to check whether girls were wearing menstrual pads or even requiring vaginal self-swabbing.
In Islam, women and girls are not expected to observe rituals such as prayer or fasting while menstruating. The teacher wanted to ensure the girls were not "cheating".
Meanwhile, rumours of sexual violence and harassment perpetrated by high-profile Malaysian figures such as politicians, academics and lawyers abound on social media, particularly since the #MeToo movement gathered momentum, albeit on a smaller scale than in the West.
Social media has contributed to exposing the perpetrators of abuse but it has also exposed the victims to reprisals. Malaysian authorities have failed to address the issue. Even when the suffering of victims is acknowledged, the conditions that allowed the abuse to occur are ignored. The question of systemic gender-based sexual violence is not discussed – even worse, it is denied and sometimes silenced altogether.
Although conservative religious norms may be a factor in systemic gender-based violence, abuse scandals have emerged globally in a range of societies and political regimes.
Earlier this year, the prestigious French university Sciences Po – which has produced dozens of the country's presidents, politicians and administrators – confronted its own scandal. After several students exposed systemic sexual violence, the university's president – a prominent intellectual and former member of the European Parliament – was accused of incest, prompting him as well as the university's director to resign.
The hashtag #metooincest surfaced, leading to a national debate about consent in a society that celebrates sexual freedom while overlooking gender equality, a pernicious system that has enabled the normalisation of sexual violence.
Such abuse occurs at the intersection of different forms of discrimination, which have in common the devaluating of a person's rights and their life by another individual, a group or the state. When this discrimination becomes recurrent and widespread, it becomes a culture. States that allow these inequalities to persist – sometimes even promoting them – establish the foundations for such cultures.
These systems can be produced and reinforced by flawed legitimation, historical distortions and political agendas. The creation of categories and hierarchies according to patriarchal, ethnic, heterosexual, religious or economic frames further sows the seeds of violence towards individuals deemed "less valuable" or "less worthy".
Malaysia, for example, suffers the sclerosis of feudality and the vestiges of colonial racism embedded in state policies and institutions. Inevitably, the rights of the most vulnerable individuals in society are undermined.
One discrimination fuels another: the question of rape culture and gender-based violence in Malaysia is intrinsically linked to other forms of inequality. For fear of losing their conservative bases, Malaysian politicians of all allegiances largely ignore the problems of racial inequality, LGBTQI+ rights and child marriage.
Certain aspects of this systemic discrimination may be specific to Malaysia but the same phenomenon exists in the West, where liberal democracies are painfully trying reconcile with their past to confront the inherited systems of inequality that too often culminate in abusive, violent outcomes.
In Malaysia, just as in the West, entire systems must be dismantled but so far the political will does not match the scale of the challenge.