Taiwan
Get more with myNEWS
A personalised news feed of stories that matter to you
Learn more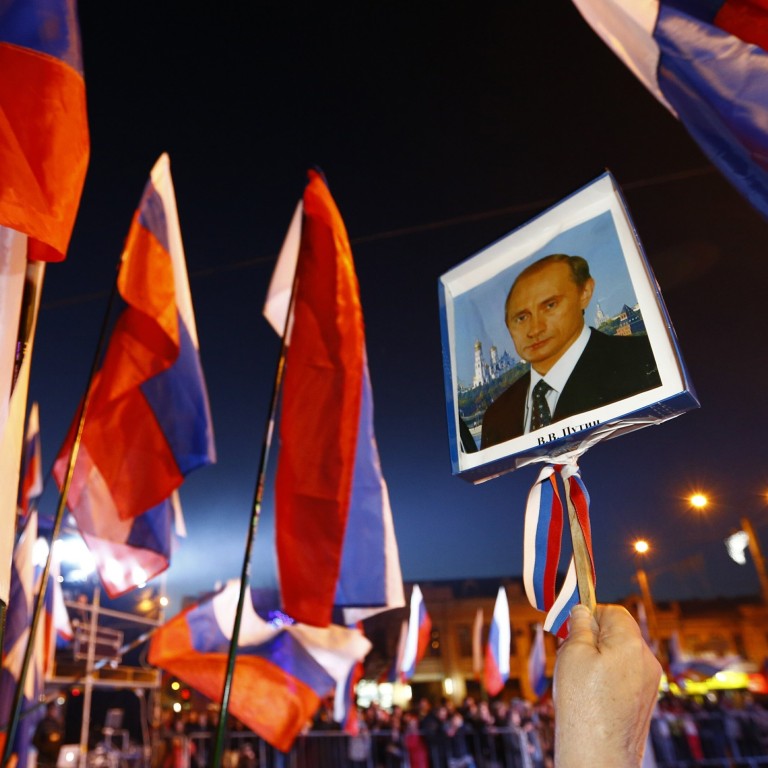 G7 scolding of China, Russia sparks Taiwan and Ukraine comparisons
Some commentators insist that today's Ukraine is tomorrow's Taiwan, while others point to numerous differences between the two
The comparisons come amid increased military activity in the Taiwan Strait and Russian aggression toward Ukraine
A move by
G7
leaders
last week
to castigate
China
and
Russia
over their treatment of
Taiwan
and
Ukraine
has reopened a lively discussion among commentators about the merits of comparing the self-ruled island with the Eastern European country.
Some insist that today's Ukraine is tomorrow's Taiwan, likening the former's cultural affinity with – and economic dependence upon – Russia to the latter's relationship with mainland China. Others point to the geographical, military and economic dissimilarities between Kiev and Taipei, however.
While analysts are divided over whether the increase in military tensions constitute sabre-rattling on Beijing and Moscow's part, or are indeed preparations for war, any conflict will be a test for Washington – not only forcing tough choices on President
Joe Biden
, but threatening his administration's goal of reasserting US leadership in both
Europe
and
Asia
.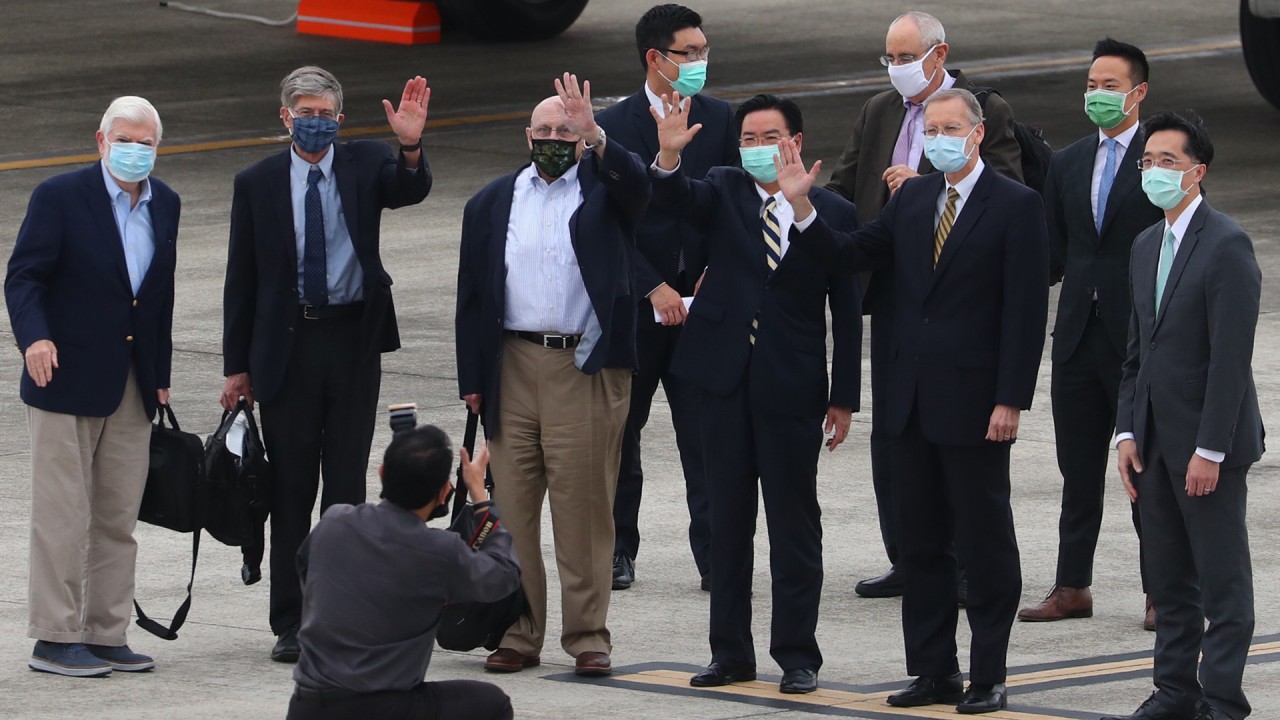 02:02
US delegation visits Taiwan as Beijing warns of military action against the island
US delegation visits Taiwan as Beijing warns of military action against the island
Crimea and Taiwan
Within Taiwan, Ukraine comparisons do resonate periodically, such as when
Russia annexed Crimea in 2014
. This triggered concerns that the island off the coast of mainland China's Fujian province – which Beijing regards as part of its territory to be reunited by force, if necessary – might soon follow in the formerly Ukrainian peninsula's footsteps.
A 2014 Taipei Times editorial noted Ukraine's helplessness in the face of Russia's aggression and annexation of Crimea, adding: "one can only imagine how the predicament facing Taiwan could be even more treacherous [as it] lacks UN membership and still struggles for international recognition."
Ukraine was a founding member of the
United Nations
while still a constituent republic of the Soviet Union, and retained its seat upon independence in 1991. In the years since, Moscow has been repeatedly accused of trying to undermine
Kiev's independence by tapping into the loyalties of those who support Russia's continued influence in the region.
Taiwan, on the other hand, is not a UN member state, having lost its seat to the People's Republic of China in 1971. Its efforts to join international bodies where sovereignty is a requirement have long been blocked by Beijing, which has also sought to woo away Taipei's few remaining diplomatic allies and
get them to switch allegiance
under the one-China principle.
Ukraine has historically relied on Russia for energy – importing as much as 60 per cent of its natural gas from its larger neighbour before disputes over payment in 2014 led to Kiev diversifying its supplies. Taiwan, by comparison, depends on mainland China for a significant portion of its trade – some 25 per cent of the island's total in the first quarter of this year, according to Taipei's Bureau of Foreign Trade, rising to more than 33 per cent when trade through
Hong Kong
is included.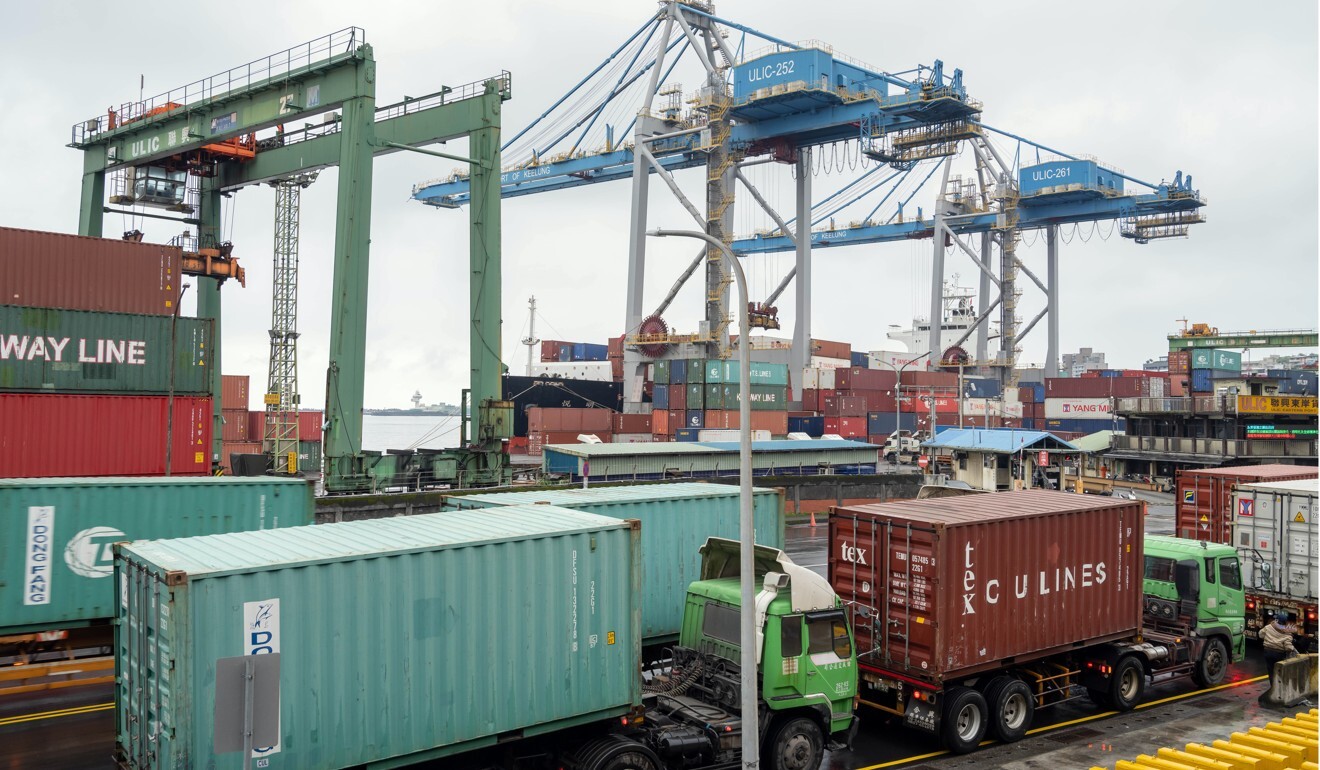 Politically, Moscow has used Ukraine's energy dependence to influence Kiev's politics and politicians in the past, just as Beijing has leveraged the political clout of Taiwanese businesses operating on the mainland.
Emily Holland, an assistant professor at the US Naval War College's Russia Maritime Studies Institute, said Taiwan and Ukraine were similar in that both have much larger neighbours that regard themselves as "the sole sphere of influence in the region", which "obviously leads to a very difficult security environment".
Existing at the intersection of US and either Chinese or Russian influence "makes both Taiwan and Ukraine vulnerable to shifts in the balance of power", she said, adding that both are small democracies "that lie in the shadow of large, powerful, authoritarian countries" – acting as a "buffer" between them and the West.
"The presence of accountable government and electoral freedom is troublingrepu to Moscow and Beijing, as they seek to insulate their authoritarian regimes," Holland said.
Not so similar?
But Alexander Huang Chieh-cheng, a professor of international relations and strategic studies at Tamkang University in Taipei, said that unlike Ukraine, Taiwan and mainland China have overlapping territorial and sovereignty claims written into their constitutions.
"The main dispute across the Taiwan Strait is 'one-China with different definitions' even though most of the countries in the world recognise Beijing as representing the whole of China," Huang said.
Wu Shang-su, a research fellow at the S. Rajaratnam School of International Studies' Institute of Defence and Strategic Studies in Singapore, said Beijing's greater economic leverage over Taipei, compared to Moscow's over Kiev, made Taiwan more vulnerable than Ukraine.
Taiwan's ageing and shrinking population and a lack of civil preparation for defence would also work against its efforts to defend against military action, he said.
"Ukraine's broad borders with Romania, Moldova, and Poland make it unlikely that it'd be isolated. In contrast, Taiwan could fall into a blockade. Whether Taiwan can properly mobilise its civil resource is uncertain," Wu said.
"It would be difficult for third parties, such as the US, to intervene in China's economic warfare or [other] measures," he said, adding that in the event of economic warfare, Taiwanese, "with their experience of prosperous and convenient lives, could be less resilient than their Ukrainian counterparts."
Ukraine's border with Russia is more than 2,200km in length, making it easier for the latter to launch a surprise cross-border incursion than it would be for the People's Liberation Army to strike without warning across the Taiwan Strait, according to Wang Che-jen, an assistant research fellow at the government-funded Institute for National Defence and Security Research think tank in Taipei, writing in Taiwan's United Daily News.
Tamkang University's Huang, who is also a former deputy minister on Taiwan's Mainland Affairs Council, agreed that "geostrategically" the body of water ranging in width from 130-220km that separates it from the mainland makes "the risk and difficulty of military actions against Taiwan much higher".
According to the latest annual review from military analytics website Global Firepower, as of this year Taiwan had 165,000 active-duty troops compared to Ukraine's 255,000. The two are also economically dissimilar, with Taiwan – the 10th largest trading partner of the US – boasting a GDP of US$759 billion in 2021 by International Monetary Fund estimates, next to Ukraine's US$165 billion.
Russell Hsiao, executive director of the Washington-based Global Taiwan Institute, said that even though the self-ruled island is not a UN member, American commitments to its defence are arguably stronger than those made to Ukraine given the 1979 Taiwan Relations Act and "Six Assurances" which underpin their security partnership.
Those assurances, made in 1982 under former president Ronald Reagan, promised the White House would not set a cut-off date for arms sales to Taiwan, formally recognise mainland China's sovereignty over the island or put pressure on Taipei to negotiate with Beijing. They also included a pledge that the US would not revise the 1979 act that allowed Washington to continue to sell defensive weapons to Taipei.
Tamkang University's Huang urged the international community to support Taiwan's push for observer status at international and regional forums, and to involve Taipei in more regional mini-lateral security dialogues.
Intelligence sharing and technology transfers to assist Taiwan's self-defence would also help, he said, as would ensuring the island remains a vital part of the global technology supply chain.
"Beyond regional and international assistance, Taiwan also has its own responsibility to find ways to maintain sufficient communication and dialogues with Beijing to mitigate hostilities," Huang said.
"Peaceful and non-coerced means to manage political differences are required by both sides. International assistance can provide Taiwan with much-needed strength and morale when negotiating with the mainland."
The US Naval War College's Holland said that European powers, in particular, were unlikely to offer much help beyond rhetoric even if Taiwan sought increased engagement, as they do not want to cause conflict with Beijing over an issue that they do not view as an essential security threat.
"Both Russia and China are too strong to challenge in their backyard without risking global conflict," she said.