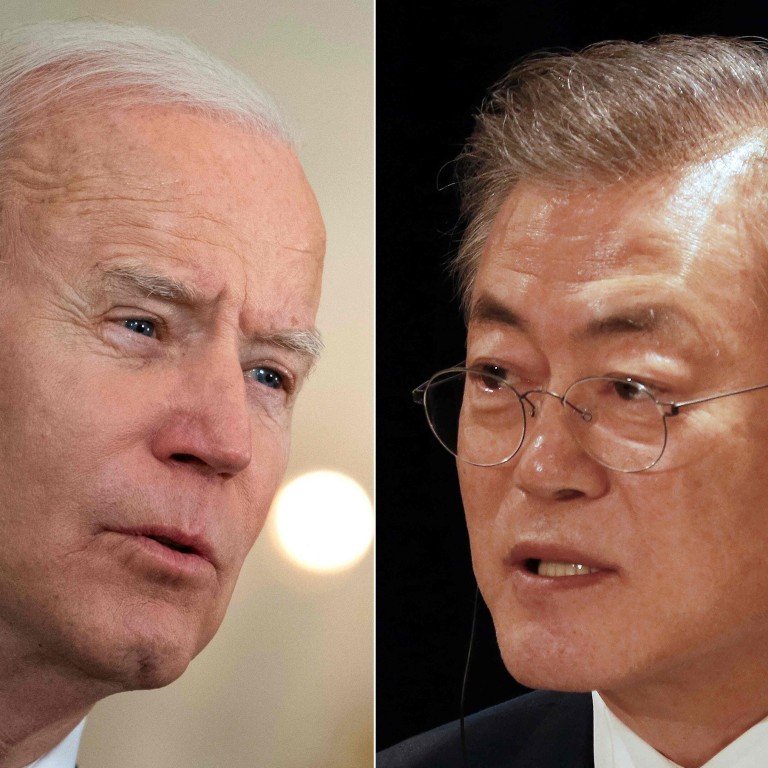 US-South Korea summit: will North's nukes or China top agenda when Joe Biden meets Moon Jae-in?
The meeting follows the completion of a US policy review that called for a focus on practical diplomatic steps to reduce tensions on the Korean peninsula
How Seoul can navigate ties with both Washington and Beijing is also likely to have a bearing on discussions during the leaders' summit
North Korea'
s denuclearisation and how Seoul can navigate ties with both the US and China will loom large as South Korean President
Moon Jae-in
heads to Washington this week to meet US leader
Joe Biden
.
The meeting follows the completion of a US policy review that called for a focus on practical diplomatic steps to reduce tensions on the Korean peninsula while maintaining the final goal of removing the North's nuclear weapons.
Biden, in his first address to a joint session of Congress last month, signalled a tougher line, saying he would work with allies to address threats from North Korea and
Iran
through "diplomacy" and "stern deterrence".
But Washington is expected to keep with the agreement struck in 2018 between then-US president
Donald Trump
and North Korean leader
Kim Jong-un
at their summit in Singapore, in which both sides pledged "to work toward complete denuclearisation of the Korean peninsula".
They never agreed on what they meant by denuclearisation and there were no tangible steps for Kim to reduce his arsenal.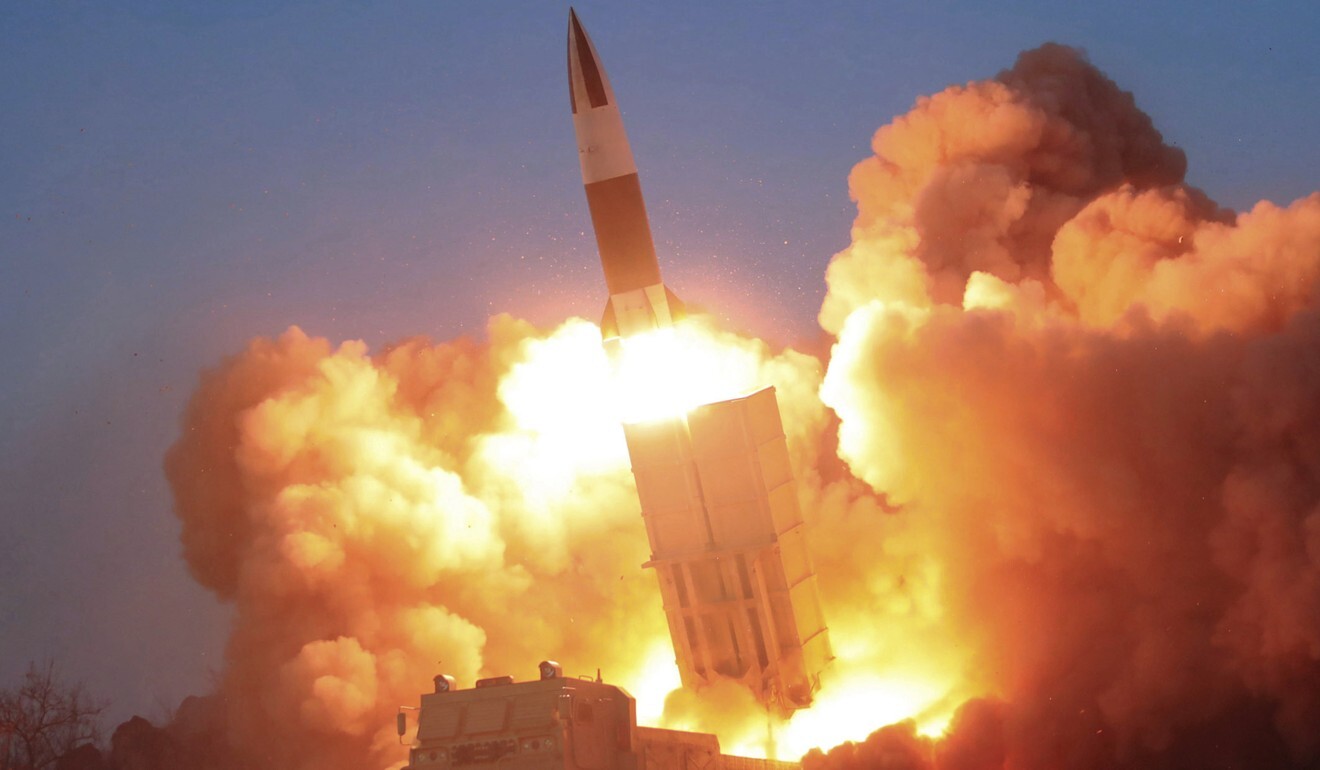 Kurt Campbell, Biden's Asia coordinator, said in a written interview with Yonhap News published on Wednesday that the US policy review had taken "a careful look at everything that has been tried before".
"Our efforts will build on Singapore and other agreements made by previous administrations," Campbell said.
Moon, who is serving the last year of his five-year term, has made the revival of long-stalled talks with North Korea a priority to cement his legacy. In a speech earlier this month, he said: "Now, the time for long deliberations is also coming to an end. It is time to take action."
"We will restore dialogue between the two Koreas and between the
United States
and North Korea and find a way to step once again toward peaceful cooperation by more closely coordinating policies toward North Korea", he added.
The US has reached out to North Korea for dialogue to explain the outcome of its recently concluded North Korea policy review, but Pyongyang remains unresponsive, according to Josh Rogin, a foreign-affairs columnist for The Washington Post.
Frank Jannuzi, head of the Maureen and Mike Mansfield Foundation that seeks to promote understanding of US-Asia relations, said Biden seems to strike a balance between former President
Barack Obama
's "too passive" approach towards the North, known as "strategic patience", and Trump's "mercurial, aggressive but nonetheless innovative" way of doing things that saw the pendulum swing from "maximum pressure, fire and fury" to "attention and the almost idolisation" of Kim, the North's leader.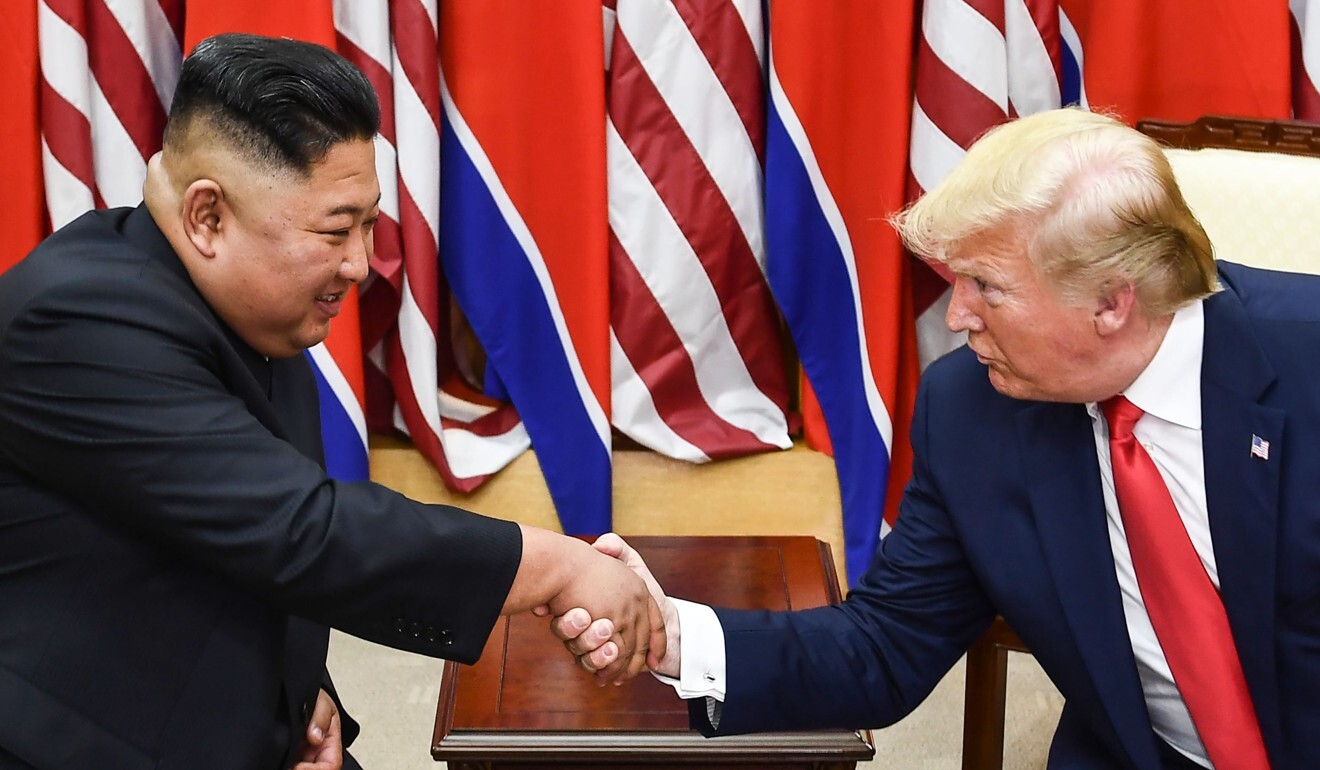 "The concerns I have about the Biden approach is that North Koreans may not cooperate with the patient, diplomatic incremental approach" that his administration seems intent on pursuing, Jannuzi said in a webinar last week.
Jannuzi said Moon was eager to use his last year in office as a "kind of full-court press (a basketball term for an aggressive style of defence) in trying to make progress in inter-Korean relations and toward the denuclearisation" of the North.
"Biden is probably working on a different timeline and I think there is going to be some tugging and pulling there between the two presidents as they try to decide how high a priority to attach to diplomatic initiatives on the Korean peninsula", he said.
Kim Yeon-chul, who was the South's unification minister before his resignation last June, said at the same webinar that the sort of "bottom-up approach" now being pursued by the Biden administration, in which bureaucrats are left to hammer out the details first before heads of state meet to sign an agreement, could turn out to be ineffective.
"North Korea has little trust in working-level talks, especially after the collapse of the Hanoi summit" in February 2019, which dealt a serious blow to the country's autocratic leader, whose anticipations for a "big deal" failed to be fulfilled, to his embarrassment, the former minister said.
He further urged Washington to grant Seoul some wiggle room so it could take the initiative and bring North Korea back to the negotiating table with a bold gesture of reconciliation.
US-China balancing act
Moon is the second foreign leader to have face-to-face talks with Biden after the latter met Japanese Prime Minister
Yoshihide Suga
in Washington last month.
South Korea and
Japan
host the bulk of US troops in Asia, and Biden has been seeking help from the allies in security concerns posed by
China
and North Korea, with talk of Seoul being invited to join
the Quad
– a US-led grouping which includes Japan, Australia and India.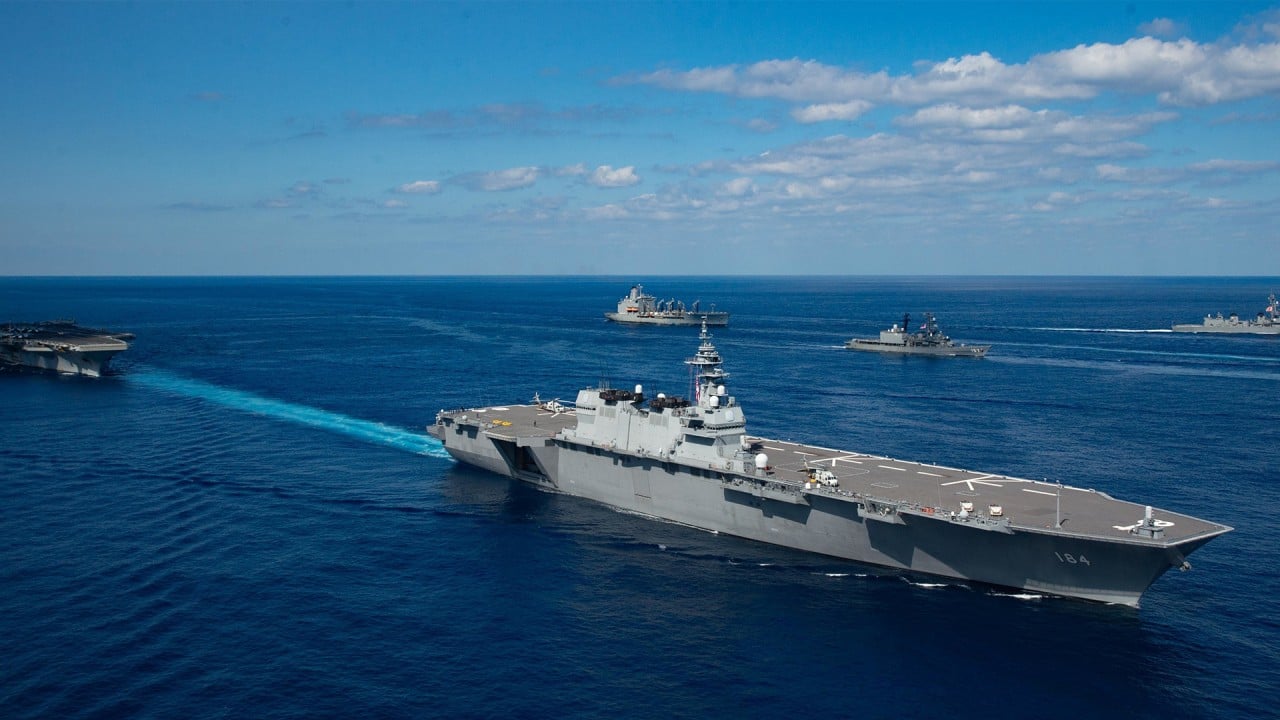 02:14
Japan-US hold joint military drills including cyberwarfare training as concerns about China grow
Japan-US hold joint military drills including cyberwarfare training as concerns about China grow
Ahn Ho-young, a former South Korean ambassador to the US, said some Koreans believe Seoul should not explicitly take sides in the growing rivalry between China and the US, and instead maintain "strategic ambiguity" by keeping its cards close to its chest.
"That would not work too well" as it would only deepen the impression that South Korea is the "weakest link" in the US network of alliances in the region, Ahn said, adding that it would also see South Korea "losing credibility both with the US and China".
"Strategic ambiguity is not the way to go. It should be strategic clarity", he said at the webinar.
But Jannuzi praised Biden's alliance-first concept, which he said was not only rooted in US-South Korea relations but also facilitated coordination with China and Japan.
"In contrast with the Trump administration, Biden's team uses China not as a spoiler in these efforts but as a vital partner in the efforts to bring peace on the Korean peninsula, a partner with whom the US does not share all of our interests but does have sufficient common ground to work together on North Korea", he said.
Moon Chung-in, a former special adviser on foreign affairs and security to the current South Korean president and head of the Sejong Institute, said he could not agree with the view shared among many conservatives that if South Korea maintains its strategic ambiguity of relying on the US for national security and on China for its economy, it would ultimately be abandoned by Washington.
"The goal of the South Korean government's foreign policy and national security policy is to prevent war and secure peace through achieving the denuclearisation of the Korean peninsula.
Towards that end, South Korea must keep a strong alliance with the US and maintain a strategic partnership with China", he wrote in The Hankyoreh independent daily newspaper. "It's common sense that foreign policy needs to be grounded in the national interest."
Kathleen Stephens, a former US ambassador to South Korea under the Obama administration, said there was some "surprise and discomfort" in Seoul as Biden seemingly "doubles down" on the Quad approach taken by the Trump administration.
Conservative media outlets in South Korea have repeatedly expressed their frustration at Seoul for not joining the Quad, Moon Chung-in said, despite the government insisting it has received no such request to do so from the US.
He said Chinese media outlets' depiction of the Quad as "
an Asian version of Nato
" were "classic examples of narrative-driven coverage" based on "fake news" that had "improperly pressured" South Korea from staying out of the grouping. Seoul has, however, expressed willingness to cooperate with the Quad in non-military areas, he added.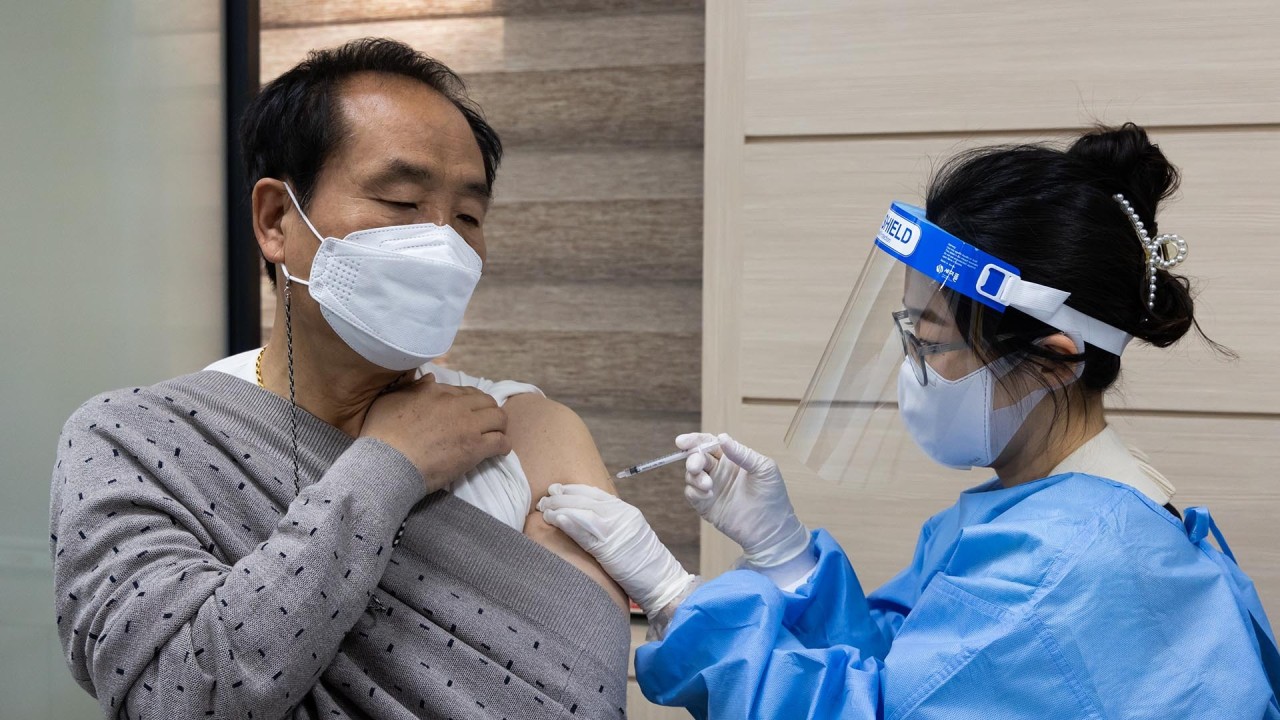 02:29
South Korea braces for possible fourth coronavirus wave amid slow vaccination drive
South Korea braces for possible fourth coronavirus wave amid slow vaccination drive
Stephens, the former US ambassador, said Biden is also likely to discuss cooperation on
Covid-19 vaccine
supplies and semiconductors with his South Korean counterpart.
Samsung
has been tipped to announce a new US$17-billion chip plant in Austin, Texas, on the eve of the Moon-Biden summit, while fellow Korean industrial giants such as Hyundai, SK and LG also reportedly plan to plough billions of dollars into factories producing car batteries and cars in the US.
Samsung Biologics, meanwhile, is the most likely partner for Moderna to make its
Covid-19 vaccine
in South Korea, according to domestic media, in a much-anticipated deal that would come amid a vaccine shortage.
Samsung Biologics said in a short regulatory filing on Friday that no decision had yet been made on producing Moderna jabs in South Korea, adding it would make a separate announcement when it can, or within one month.
Additional reporting by Bloomberg and Reuters