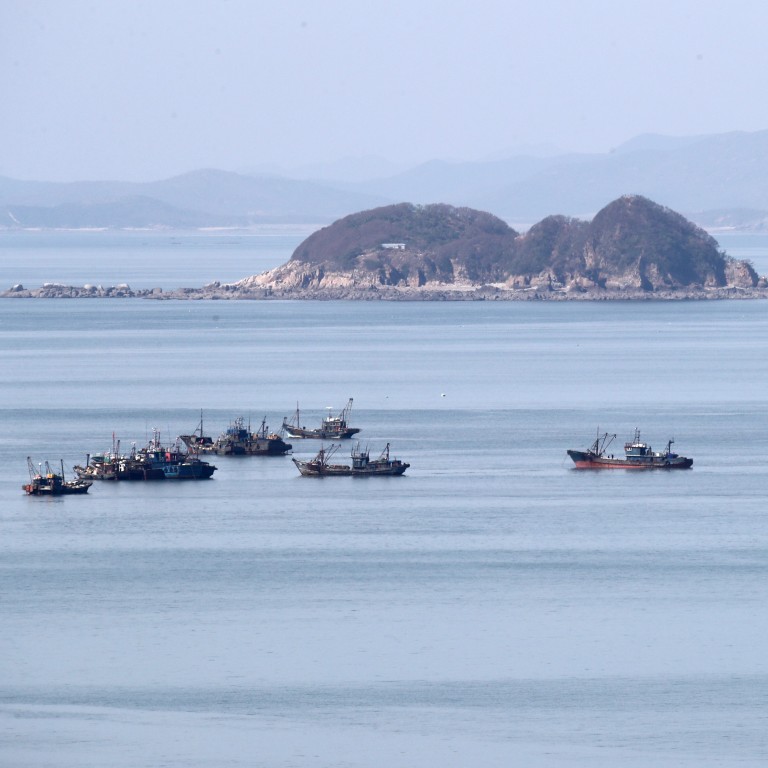 Hundreds of illegal Chinese fishing boats are taking our catches: South Korea
A surge of Chinese fishing vessels has entered the waters near the sea border between South and North Korea, reigniting a long-standing maritime dispute
South Korean authorities and fishermen say the boats enter under the cover of darkness and 'sweep up everything' in their path, while leaving a trail of environmental destruction behind them
Hundreds of Chinese fishing boats operating illegally along the sea border between South and North Korea are decimating local catches and damaging the environment, according to South Korean authorities and fishermen.
In a development that has reignited a long-standing point of contention between Seoul and Beijing, a great surge of Chinese vessels has entered the waters surrounding the Northern Limit Line in the Yellow Sea.
On
South Korean
estimates an average of 180 Chinese boats have been catching crabs north of Yeonpyeong Island, one of the five northernmost South Korean islands, every day for the past month, putting to an end a year-long hiatus that followed the outbreak of the
coronavirus
.
"This is about three times as many as last year's number," said Shin Joong-geun, the leader of a fishermen's association on Yeonpyeong Island. "From this island, you can easily see fleets of Chinese fishing boats operating near the Northern Limit Line."
South Korea's Minister of Oceans and Fisheries Moon Seong-hyeok said on Friday that illegal fishing must be "completely eradicated" and warned that from next year the country would employ drones and artificial intelligence to boost its maritime surveillance systems.
A South Korean fisheries ministry official said the renewed presence of the boats would be raised next month when the two countries held their annual meeting to discuss ways to clamp down on illegal fishing.
"Chinese authorities say they are making their utmost efforts to stop illegal fishing by Chinese vessels in our sea. In reality, it is quite difficult for us to deal with Chinese fishing boats operating near the Northern Limit Line, so we always urge
Chinese authorities
to double their efforts to stop this headache," he said.
KBS-TV news footage showed South Korean coastguard personnel boarding a Chinese fishing vessel in a nighttime raid and using a hammer to smash the window of the cabin where the crew had locked themselves in. In other footage, the coastguard cut through iron bars that had been installed in front of a cabin door.
"The Chinese boats usually take advantage of darkness at night to come down to the south of the Northern Limit Line and engage in illegal fishing," said Sergeant Song Joo-hyun of the special coastguard force, which South Korea launched in 2017 specifically to crack down on illegal Chinese fishing boats.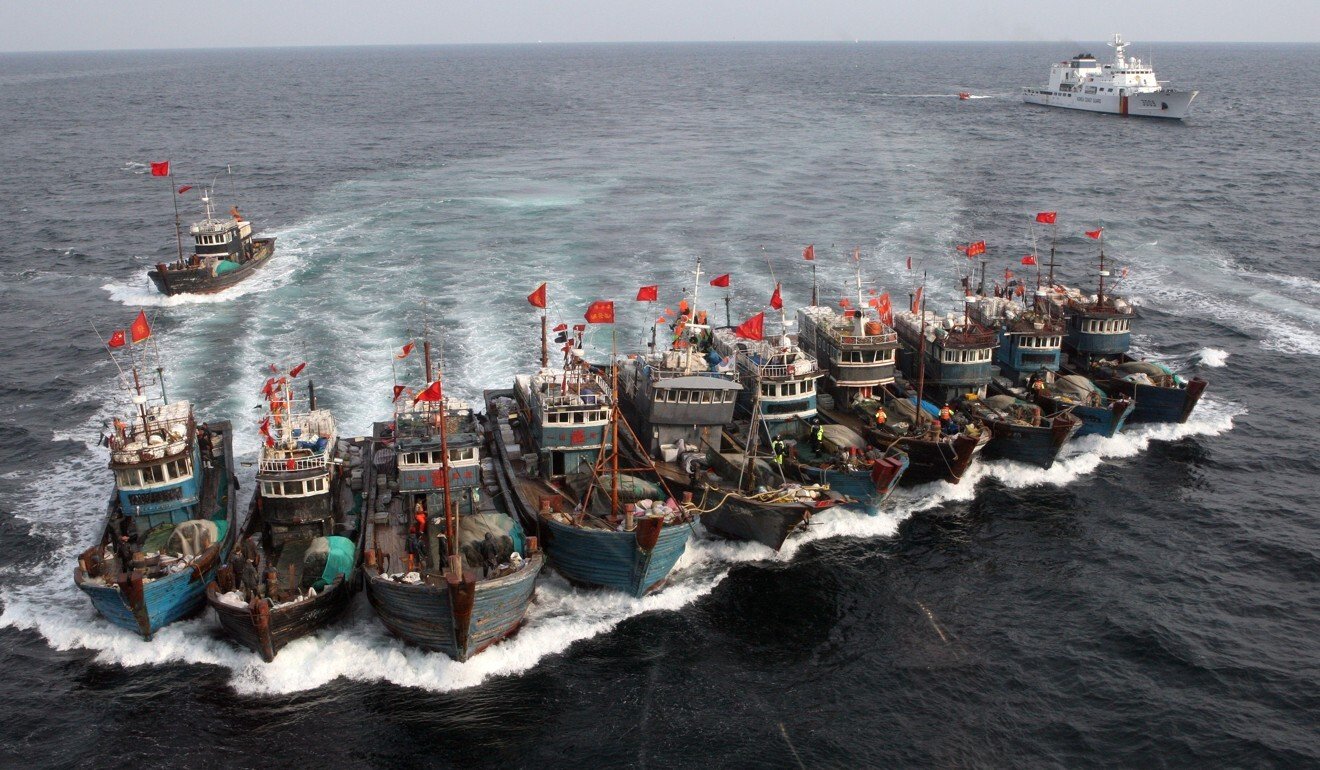 The special coastguard has captured seven Chinese fishing boats and forced 360 others out of the fishing grounds near the sea Northern Limit Line this year alone.
However, it is a highly risky job. In 2011 a member of the coastguard was stabbed to death while apprehending a fisherman on a Chinese vessel.
"In the past, they wielded knives, axes and other weapons to ward us off but these days, they use a different tack. They lock themselves in the cabin and engine room and race towards the North," said Sergeant Song.
South Koreans are prohibited from coming within 3.7km of the Northern Limit Line, which means in practice any coastguard team has a window of just minutes to subdue an illegal Chinese boat or risk being carried into North Korean waters.
Operating at night also helped the Chinese vessels as South Korean fisherman were prohibited from fishing near the Northern Limit Line after nightfall, said Hwang Yeon-soo, an official at the Ongjin County administrative office.
"They destroy Korean fishing nets and floats in the sea, inflicting great losses on local fishermen in terms of lost gear and lost catches," he added.
Park Tae-won, a fisherman, told KBS TV the Chinese fishermen were "sweeping up everything, ranging from fish living near the surface to shell fishes on the seabed".
"They just don't care about the damage to sea life," he said.
Other footage showed a beach near the border littered with rubbish including pieces of styrofoam and empty plastic bottles with Chinese labels, which Korean villagers said had been dumped by illegal Chinese fishing boats.
The year after the launch of South Korea's special coastguard – made up of 400 maritime policemen and 12 vessels including three high-speed armoured boats – illegal fishing in the Yellow Sea reportedly fell 60 per cent. However, since then observers in South Korea say the problem has been getting worse.
Although Beijing denies any illegal activity, the United Nations Security Council said in a report it suspected
North Korea
was selling hundreds of fishing permits a year to fleets from the likes of China to fish in the waters – in violation of international sanctions.
The two Koreas agreed in 2018 to turn the fishing grounds near the Northern Limit Line into a joint fishing area to resolve the issue, but no progress has since been made due to continuing tensions over the North's
nuclear development
.
Additional reporting by Bloomberg