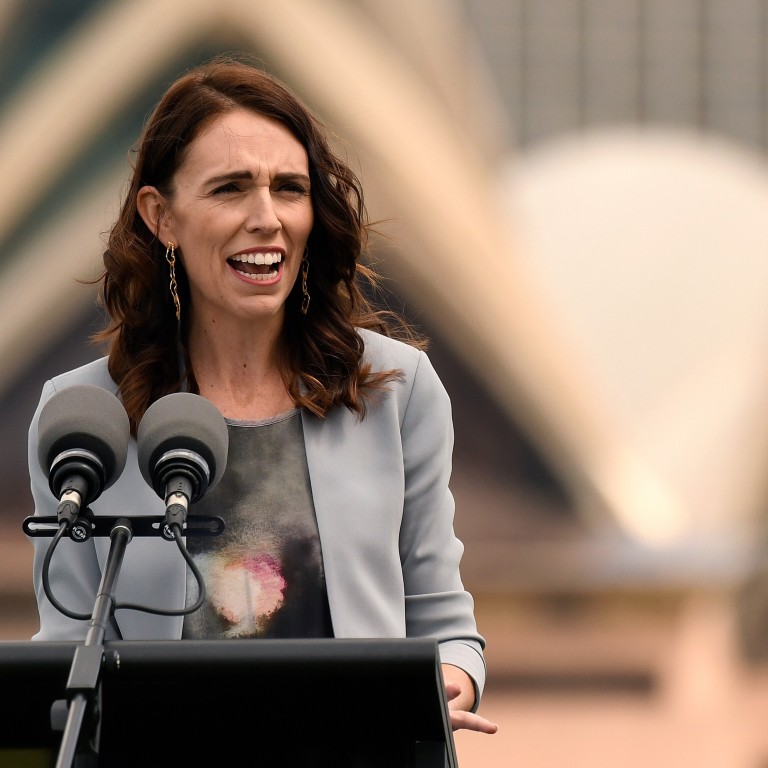 China and Covid-19 on minds as Australian, New Zealand leaders meet
Meeting between Scott Morrison and Jacinda Ardern will be an opportunity to dispel perceptions of a growing gap between the countries' China policies, experts say
Differences were highlighted recently when Foreign Minister Nanaia Mahuta said New Zealand was uncomfortable about using the 'Five Eyes' alliance as a platform to criticise Beijing
The prime ministers of
Australia
and
New Zealand
will meet face-to-face for the first time in 15 months on Sunday, amid signs of division between the neighbours on how to manage relations with
China
.
Scott Morrison and Jacinda Ardern will meet in Queenstown for discussions that are expected to touch on their differing approaches to China as Western countries including the
United States
ramp up coordination to pressure Beijing on
human rights
and security concerns.
Ardern said earlier this month the meeting would be an opportunity for the historic friends and allies to discuss "shared challenges", including their recovery from the
Covid-19 pandemic
and "key regional and security issues".
The two leaders last met in person in late February last year, before the pandemic forced the countries' borders shut. The neighbours count each other among their closest partners, with two-way trade topping A$27 billion (US$21 billion) in 2019-2020, and more than 600,000 Kiwis calling Australia home.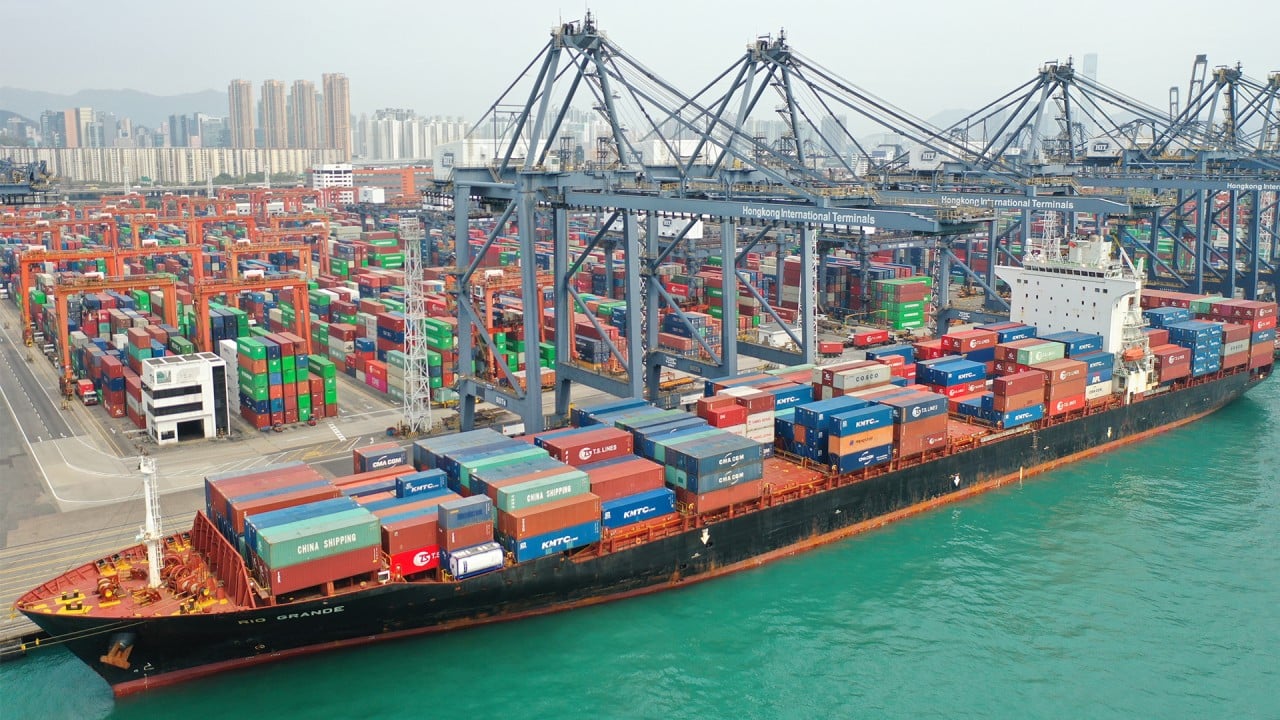 09:20
Trade 'only one part of the battle' in China-Australia dispute, says legal expert Bryan Mercurio
Trade 'only one part of the battle' in China-Australia dispute, says legal expert Bryan Mercurio
Robert Ayson, a professor of strategic studies at Victoria University of Wellington, said that while he expected China to be a major topic of discussion, the two leaders were likely to play down any differences in public.
"I think both countries want to avoid perceptions of a growing gap on China," Ayson said.
"But while there will be plenty of talking points being prepared to emphasise Australian and New Zealand common approaches and cooperation, Morrison's visit won't transform some of the well-established perceptions out there of divergence, including on China issues," he said.
Nathan Attrill, a researcher at the Canberra-funded Australian Strategic Policy Institute, said the summit would be a chance to "show a return to some normalcy for international politics in the Pacific".
"In relation to China, both leaders might reiterate the common positions they have, and the Australian media will continue to demand New Zealand go further," Attrill said.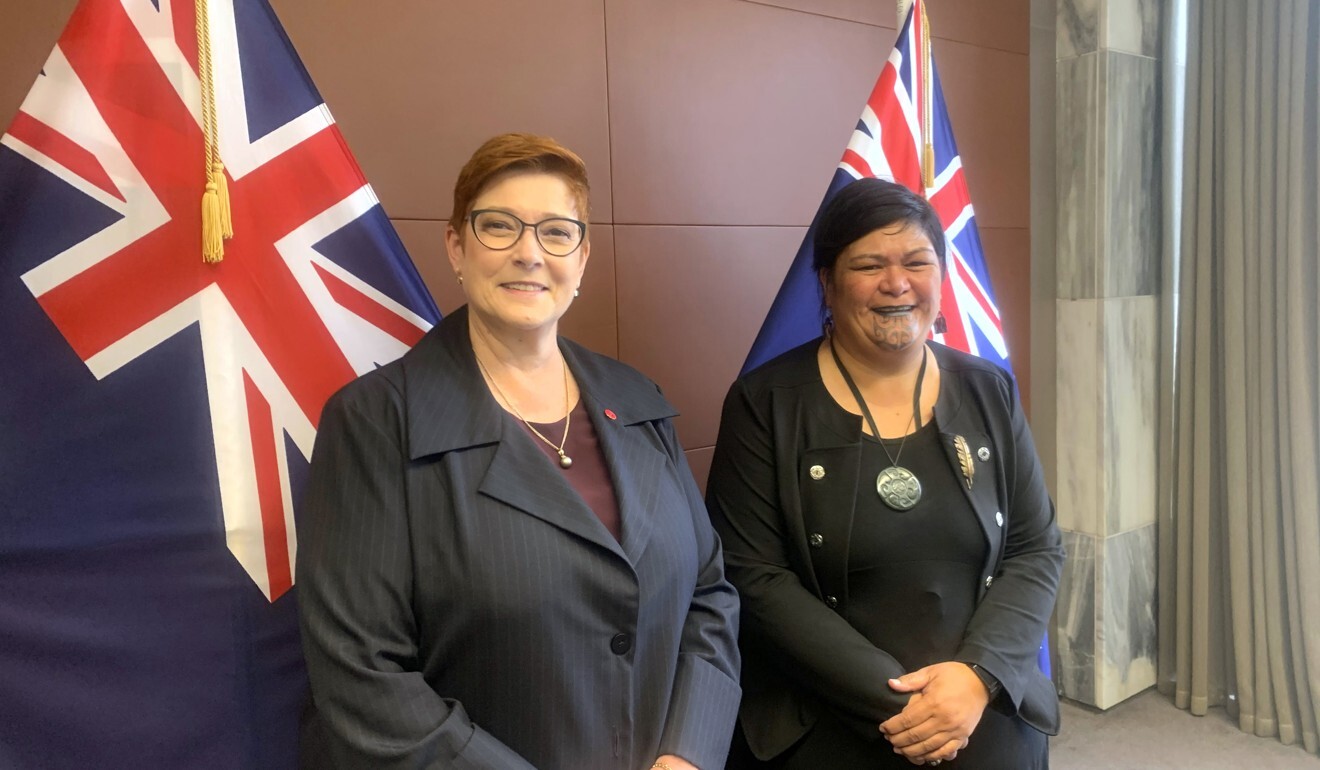 The meeting comes after New Zealand Foreign Minister Nanaia Mahuta said last month that Wellington was "
uncomfortable
" about using their "Five Eyes" intelligence-sharing alliance, which also includes the US,
Canada
and
Britain
, as a platform to publicly criticise Beijing.
After
subsequent talks
with her Australian counterpart Marise Payne later that month, Mahuta said that although the neighbours shared "common views on regional and global issues", she did not believe it was necessary to invoke the anglophone alliance, which emerged during World War II, "all the time, on every issue".
Wellington opted out of a "Five Eyes" joint statement last year expressing concern about Beijing's imposition of a sweeping and highly controversial
national security law
on Hong Kong, choosing to issue its own expression of concern instead.
Peter Chen, an international relations lecturer at the University of Sydney, said he expected the talks to focus heavily on the pandemic, but Morrison would probably seek closer coordination with Ardern on China policy.
"Australia will push on China, privately, and we'll see if Ardern has moved on this given her foreign minister's recent statements about China," Chen said.
Sino-Australian relations
have sunk to their lowest ebb in decades over the past year amid disputes spanning trade, Covid-19, human rights, and allegations of foreign interference and
espionage
.
Beijing has slapped restrictions on billions of dollars of Australian exports since Canberra in April last year proposed an
independent international inquiry
into the origins of the pandemic.
New Zealand has by contrast enjoyed relatively warm relations with its largest trading partner, despite adopting substantively similar stances to Australia on many issues, including banning
Huawei
from
5G
networks and raising concerns about declining rights and freedoms in Hong Kong.
New Zealand's exports to China nearly doubled year-on-year to A$1.38 billion in February 2021.
Australian shipments to China of goods such as timber, barley and wine have sharply declined, although exporters have offset most of these losses by seeking out new markets, with overall exports only dropping about 2 per cent to A$145 billion in 2020.
But Wellington has in recent weeks also hinted at the difficulty of maintaining cordial relations into the future.
In a speech to a business forum this month, Ardern acknowledged the country's differences with its top trading partner were becoming "
harder to reconcile
" and "part and parcel of New Zealand staying true to who we are as a nation".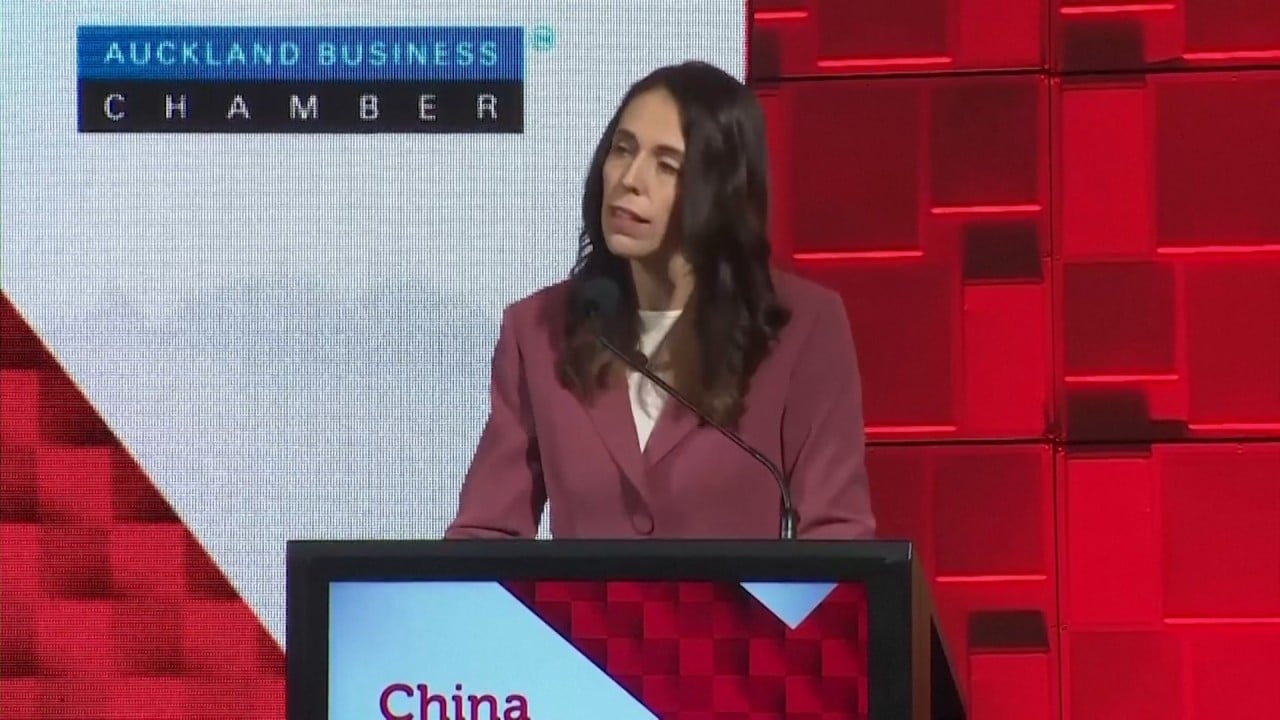 01:13
Differences with China 'becoming harder to reconcile', says New Zealand prime minister
Differences with China 'becoming harder to reconcile', says New Zealand prime minister
And in an interview with The Guardian newspaper this week, Mahuta said New Zealand could not ignore Beijing's trade sanctions against its neighbour, warning it could "only be a matter of time before the storm gets closer to us".
"One clear purpose for this adjustment has been to reduce the sense of a gap with Canberra," said Ayson, the Victoria University of Wellington professor.
"That adjustment was occurring as Morrison's colleague Marise Payne visited New Zealand last month, allowing the two foreign ministers more scope to emphasise similarity in views, and defusing the prospect of more difficult public conversations on 'Five Eyes' issues. More of that adjustment since then helps pave the way for Morrison's trip – Ardern's speech on China, which suggested some difficult times ahead for New Zealand China relations, and Mahuta's 'storm' references which also got Beijing's attention."
David Capie, director of the Centre for Strategic Studies at the University of Victoria in Wellington, said the divide between the neighbours had been exaggerated in some quarters.
"Both are worried about Beijing's assertiveness and its use of coercion – even if they express those concerns in rather different language," Capie said.
"And both are deeply worried about its growing influence in the Pacific. Morrison's visit gives Australia and New Zealand an opportunity to talk about how they can work together to provide a positive, practical alternative to China as Pacific nations try to recover from the shock of the pandemic."
Attrill, the ASPI researcher, agreed the neighbours had far more in common than not, describing talk of a foreign policy divide as "largely a media phenomenon".
"Substantively Canberra and Wellington are pretty aligned on issues like the crackdown in Hong Kong,
Xinjiang
, the use of Huawei in
5G
infrastructure," he said. "Major differences come down primarily to tone and volume. Australia seems more willing to let China know what it is doing and why – New Zealand just does it and keeps quiet about it."
This article appeared in the South China Morning Post print edition as: china tops the agenda for ardern, morrison