Pakistan
Get more with myNEWS
A personalised news feed of stories that matter to you
Learn more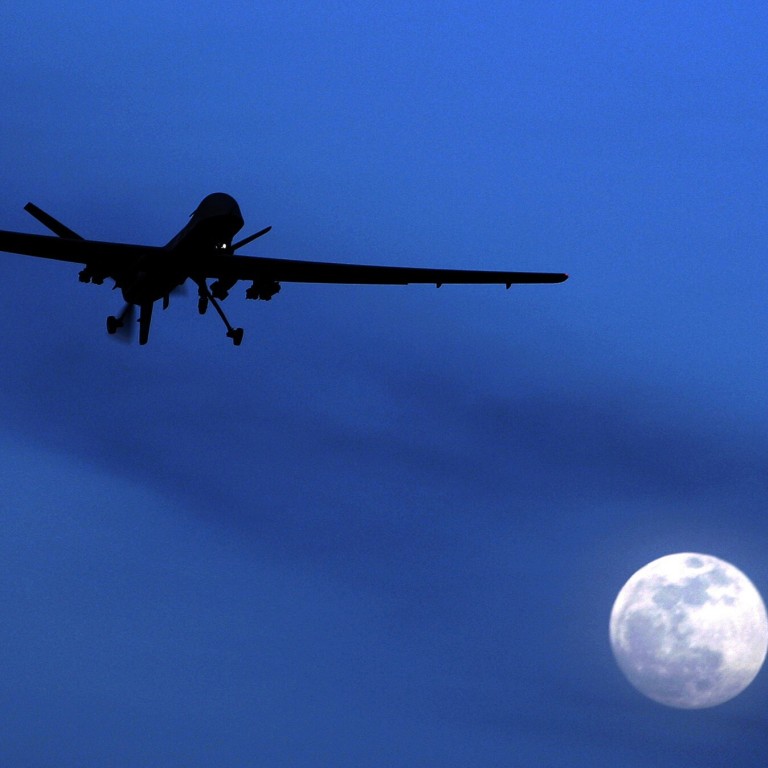 Pakistan bends again as it grants US warplanes access to its skies
Furore over speculation Islamabad may have secretly agreed to lease an airbase to Washington comes after American jets used Pakistani airspace to bomb Taliban forces
This is Pakistan's second change of tack to fix ties with the US, after army chief shifted national security policy away from Afghanistan and conflict with India towards trade and investment with Eurasia
In a second major move in recent months to fix ties with the
United States
,
Pakistan
has granted permission for American warplanes to use its airspace in support of forces fighting the Taliban in
Afghanistan
.
The reinstatement of a 20-year-old arrangement saw Pakistani airspace used by American warplanes on at least one occasion during the first week of May to bomb Taliban forces engaged in a major anti-government offensive in the southern Afghan province of Helmand, several renowned Pakistani journalists recently revealed on social media.
They said the resumption of US military air operations over the skies of Pakistan's sparsely populated western Balochistan province came after a request from Washington to restore access to the Shamsi airbase, 400km northwest of the Chinese-operated Arabian Sea port of Gwadar.
The US was granted use of the airbase at Shamsi, and another at Jacobabad in southern Sindh province, by military dictator Pervez Musharraf after US-led forces occupied Afghanistan in 2002, as Musharraf wrote in his memoir In The Line Of Fire, published in 2006 while he was still president.
After Musharraf stepped down in August 2008, the
Central Intelligence Agency
continued to use the Shamsi airbase until December 2011 as a maintenance stop for Predator drones carrying out surveillance flights and missile strikes against Tehreek-i-Taliban Pakistan insurgents and their al-Qaeda allies in the North and South Waziristan tribal regions bordering eastern Afghanistan.
The arrangement was not publicly acknowledged by Pakistan's government until December 2011, when it announced the expulsion of the CIA from the Shamsi airbase soon after 24 of its soldiers were killed in a clash with US-led forces on the border with Afghanistan.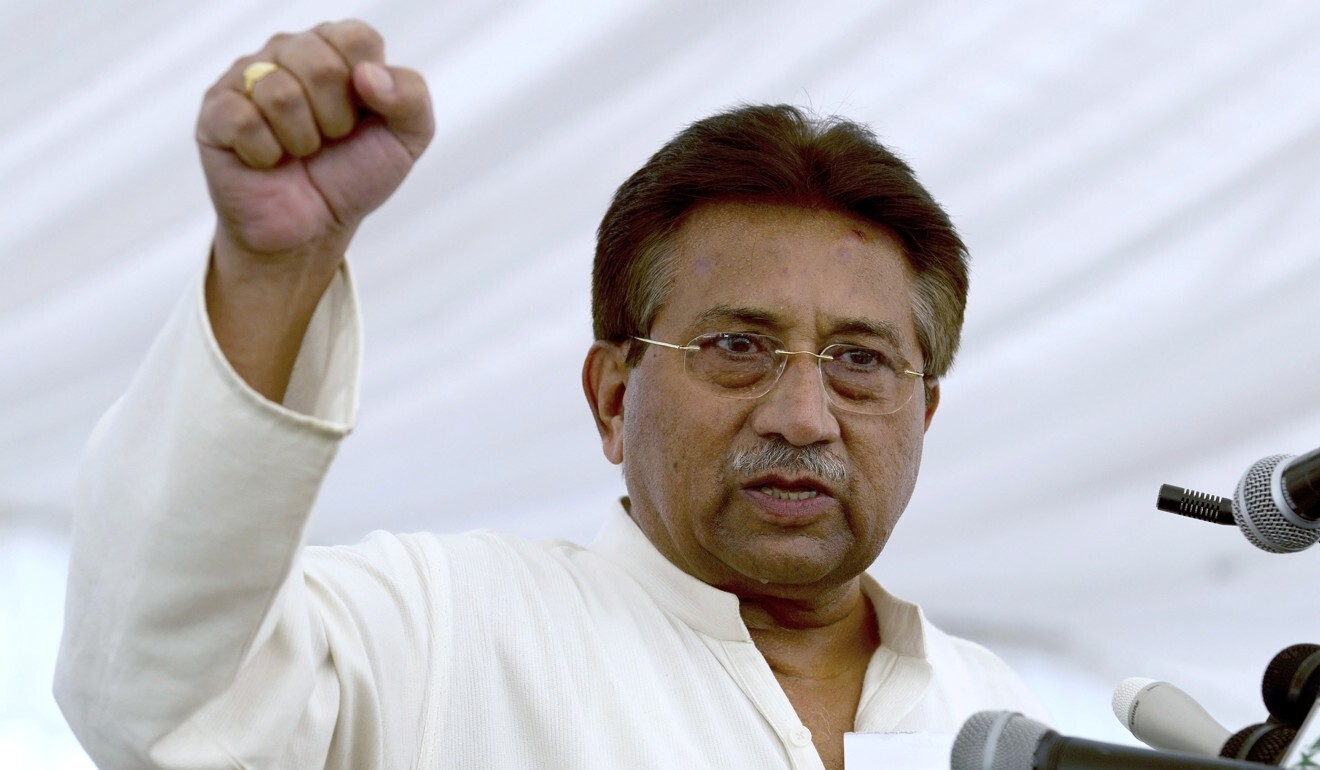 Two high-ranking officials, speaking off the record in Islamabad, said they understood that Washington had made a request for the use of Shamsi airbase, amid a sudden flurry of meetings between Pentagon leaders and Pakistan's powerful army chief of staff General Qamar Javed Bajwa that started in March.
Similar albeit unsuccessful requests to Uzbekistan and Tajikistan were reportedly made around the same time by the US, which wants bases in the region so as to continue surveillance flights over Afghanistan after the scheduled withdrawal of remaining Nato forces by September 11.
As part of the pull-out, US forces recently vacated airbases in southern and eastern Afghanistan, reducing their ability to carry out operations against the
Taliban
.
The issue was largely ignored by Pakistan's mainstream media and opposition politicians until David F. Helvey, US assistant secretary of defence for Indo-Pacific affairs, briefing the Senate armed forces committee on May 21, revealed that Pakistan had resolved the US military's logistical problem by allowing it "overflight and access to be able to support our military presence in Afghanistan".
Helvey's statement sparked speculation in Pakistan that a secret deal involving the lease of one or more airbases to the US might have been struck by Islamabad and Washington.
Responding to the media furore, ministry of foreign affairs spokesman Zahid Hafeez Chaudhri on May 24 denied the story outright.
"There is no US military or airbase in Pakistan; nor is any such proposal envisaged. Any speculation on this account is baseless and irresponsible and should be avoided," he said.
Unlike Helvey, who clearly indicated a recent understanding on US military flights over Pakistan had been reached, Chaudhri framed the use of Pakistan's airspace as part of an arrangement ongoing since 2001, when Islamabad agreed to provide the US with air and ground lines of communication to landlocked Afghanistan.
"No new agreement has been made in this regard," the spokesman for Pakistan's foreign ministry said.
Although Chaudhri did not specify, this implied that US ground forces in Afghanistan were being supported by warplanes based on a US Navy aircraft carrier in the Arabian Sea.
The Taliban responded late last week with two statements on consecutive days warning all of Afghanistan's neighbours, and Pakistan in particular, against providing either airbases or permission to US military overflights.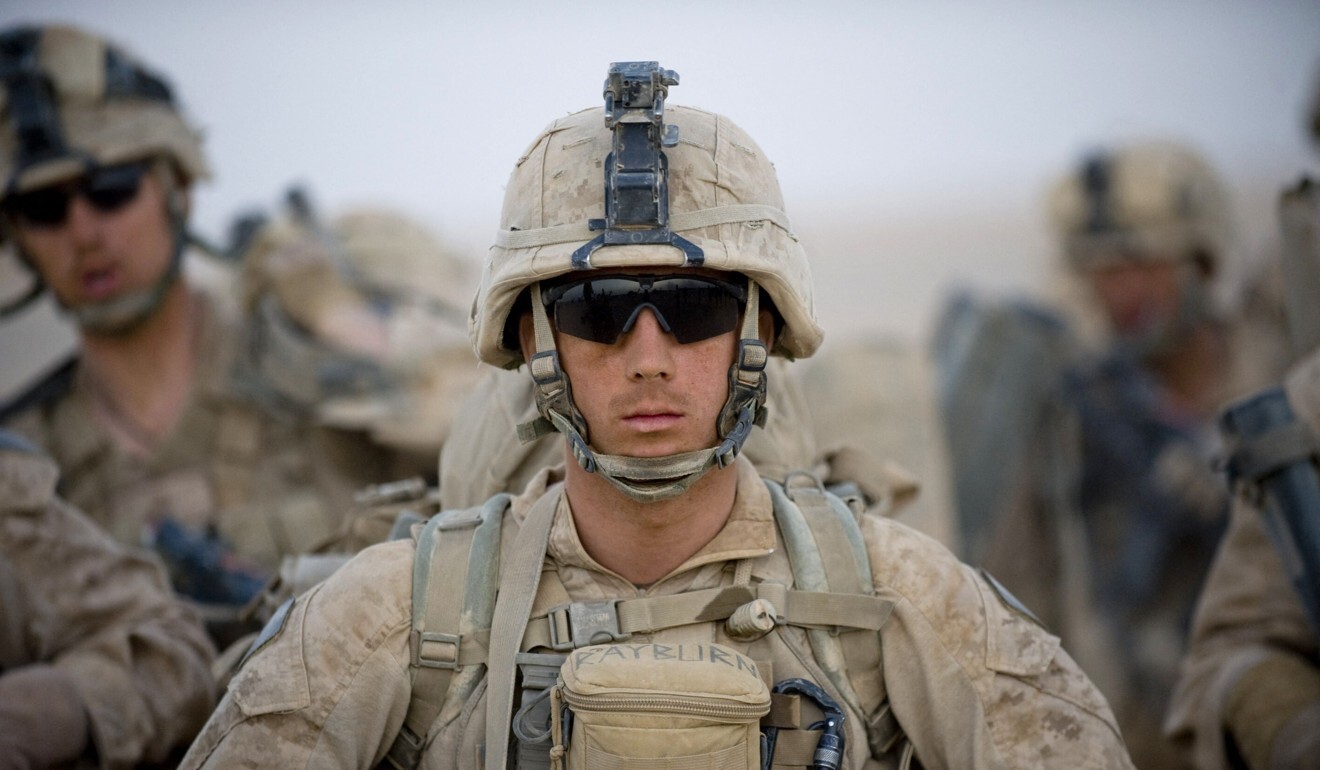 "The Afghan people want the international community, the neighbours, Pakistan, not to fall prey to … such sinister games of the American occupiers, as a result of which, besides Afghanistan, neighbours will never see a better day," the Taliban said in its second press release, issued on May 28.
The resumed use of Pakistani airspace by US warplanes represents the second major change of tack undertaken by Islamabad since army chief of staff Bajwa in February unveiled plans to shift the focus of Pakistan's national security policy away from geopolitical competition in its western neighbour Afghanistan and perennial conflict with eastern neighbour India, towards a geoeconomic strategy which seeks to maximise Pakistan's geographical potential to act as an overland gateway for trade and investment with Eurasia.
Pakistan took the first step toward "normalising" relations with India in late February, amid backchannel talks hosted by the United Arab Emirates, by agreeing to reinstate a ceasefire in disputed Kashmir, ending years of heavy skirmishes.
Bajwa reportedly confirmed the secret talks had been ongoing since January, in an off-the-record media briefing on April 25.
During the briefing, Bajwa rolled back Pakistan's prior insistence that India reverse its shock August 2019 decision to revoke the special constitutional status of the half of Kashmir it administers.
Contained within the ceasefire restoration agreement between the Pakistani and Indian militaries was a commitment by Islamabad to prevent jihadist groups based on its soil from infiltrating across the Line of Control (LOC), which divides Kashmir into Indian- and Pakistani-administered halves.
India military commanders have reported that no major infiltrations across the LOC have been attempted since the two sides committed to complying with a ceasefire agreement originally struck in 2003 with US sponsorship.
Likewise, Pakistan has recently sought to placate US President
Joe Biden's
administration by voicing its opposition to a military takeover of Afghanistan by the Taliban.
The Taliban backed out of internationally sponsored talks with Afghan government-led negotiators in March, after Biden postponed the withdrawal of US-led foreign forces from May to September.
In doing so, the Taliban said the US violated the terms of the peace agreement struck with it in February 2020 by President
Donald Trump's
administration.
Despite weeks of talks in Islamabad between Pakistani officials and Taliban negotiators, the insurgent group has refused to call off a massive offensive which has seen it seize control of many strategic districts across Afghanistan.
The Taliban has also obdurately refused to re-engage in talks with Afghan government-led negotiators on a negotiated political settlement, or to participate in substantial multilateral talks with global and regional powers.
Against that backdrop, Pakistan has acted in concert with the international community, amid intense efforts by Bajwa to persuade Washington to engage in a long-term economy-led relationship.
"The Biden administration needs to avoid the worst in Afghanistan: a total Taliban takeover of the country. If that happens, it will be enormously embarrassing for President Biden, may even have a political cost for him, and increase counterterrorism concerns for the US," said Asfandyar Mir, a postdoctoral fellow at the Centre for International Security and Cooperation at Stanford University in California.
"With the US's own diplomacy flailing, Pakistan is obviously the only vertical left for the administration to work to prevent the worst case. So I expect the Biden administration to lead with a mix of threats and inducements," he said.
"Bajwa has walked the tightrope on many domestic political and foreign policy issues these last few years, so he won't be swayed by the Taliban's threat. If he wants to do business with the US, he will back himself to manage the Taliban and any potential domestic backlash," Mir said.
Since last year, in particular, Pakistani officials have protested at being placed under immense US pressure to scale back their country's relationship with China, in stark contrast to Washington's growing alliance with India.
In particular, Islamabad is vexed by US opposition to the estimated US$60 billion
China-Pakistan Economic Corridor
– first voiced in 2018 more than two years after the programme was launched, and only after competition between Washington and Beijing intensified into a strategic confrontation.
Financial support from the US to Pakistan, however, has petered out during the same period amid recriminations over Islamabad's friendly relationship with the Afghan Taliban, and the resurgence of attacks against Indian forces in Kashmir by Pakistan-based jihadist groups with strong Taliban connections.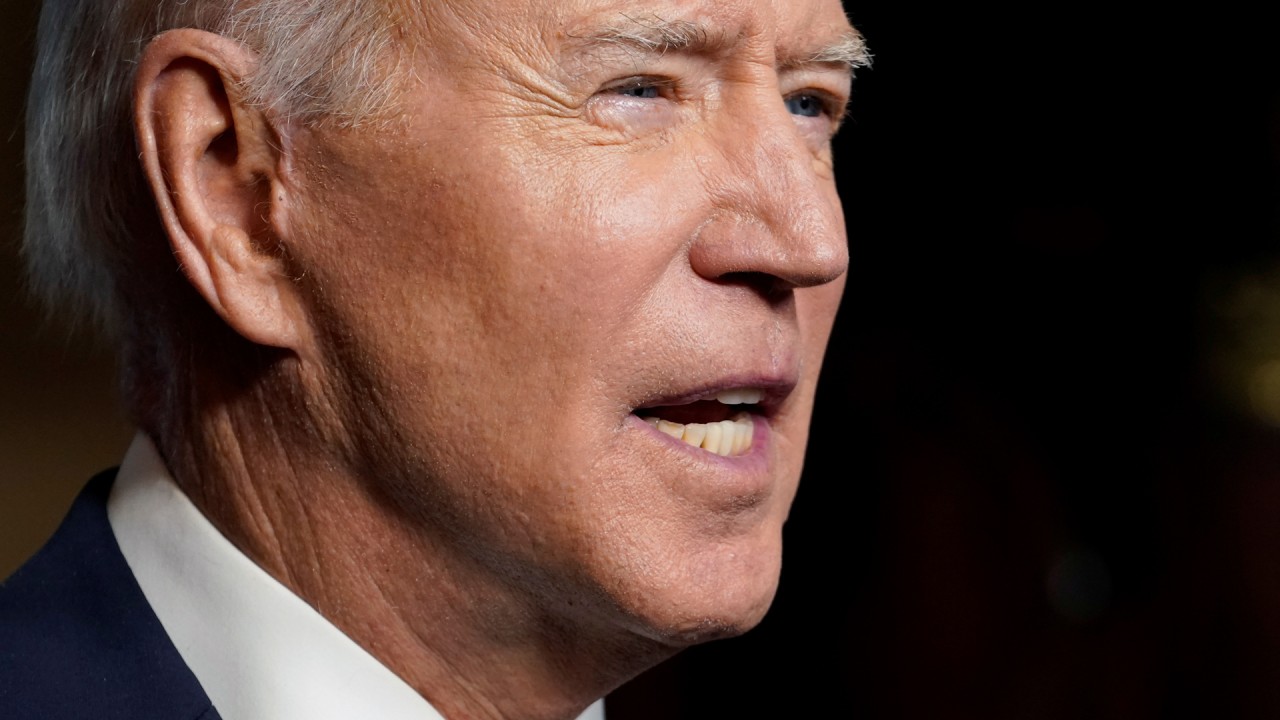 00:50
No 'hasty rush to exit' as Biden unveils last withdrawal of US troops from Afghanistan
No 'hasty rush to exit' as Biden unveils last withdrawal of US troops from Afghanistan
In 2018, the US cut off military aid to Islamabad for the first time since it occupied Afghanistan in 2002, and worked with India to have Pakistan placed on the watchlist of countries deemed by the Paris-based Financial Action Task Force (FATF) to have failed to prevent money laundering and terrorist financing.
Under the threat of crippling sanctions from the G7, Pakistan has tightened financial regulations. Last year, several leadership figures of the Jamaat-ud-Dawah group held responsible for the November 2008 terrorist attack were convicted on terrorist financing charges and imprisoned.
The FATF is expected to decide in June whether it is satisfied with Pakistan's actions to remove it from the watchlist.
"The Pakistani establishment has plenty of incentives to get its relationship with Washington on more level ground," said Michael Kugelman, senior South Asia associate at The Wilson Centre, a Washington-based think tank.
"Not surprisingly for a transactional relationship, many of these motivations are tactical – such as the opportunity to negotiate the restoration of suspended security assistance. But Islamabad has strategic motivations too, such as an expectation, albeit one that is misplaced, that a better relationship with Washington would compel the US to pressure India to change its policies in
Kashmir
and Afghanistan," he said.
Kugelman said the Biden administration wanted to make the relationship with Pakistan work, but with a narrower focus than Islamabad would prefer. "The US is looking for cooperation on Afghan peace and counterterrorism, while it wants to put
trade
and investment – Pakistan's top priorities for the relationship – on the back burner," he said.
This article appeared in the South China Morning Post print edition as: u.s. warplanes get green light to use airspace