Malaysia
Get more with myNEWS
A personalised news feed of stories that matter to you
Learn more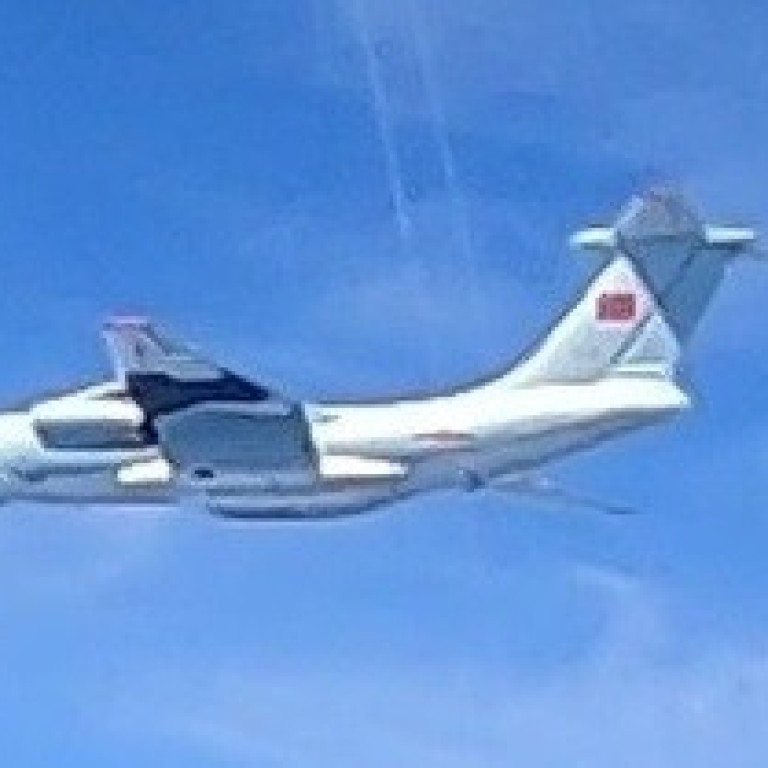 South China Sea: US military gives tacit backing to Malaysia's claim 16 Chinese planes neared airspace
A Chinese military source had said only two planes were involved in last week's incident, but a US Pacific Air Forces spokesman disputed that account
The 'intrusion' has sparked concerns that China seeks to test other claimant countries' reactions – though some see a possible nod to international law
The major command of the
United States
Air Force also expressed support for the Royal Malaysian Air Force, which scrambled jets on May 31 to visually confirm the Chinese planes that were detected within 60 nautical miles of the eastern Malaysian state of Sarawak, flying in a "tactical formation".
"We support our partners in the Royal Malaysian Air Force and encourage [China] to respect the sovereignty of all nations," an officer from the Pacific Air Forces public affairs department told This Week In Asia at the weekend.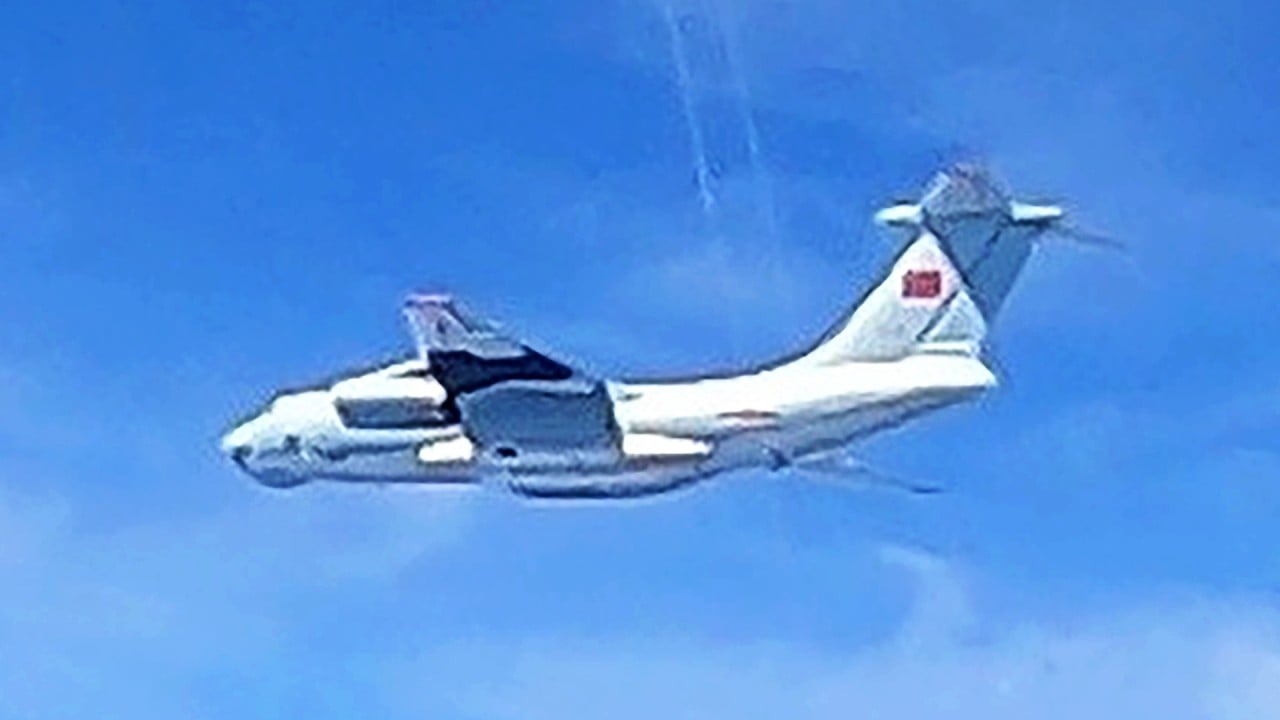 01:58
Malaysia to summon Chinese envoy after airspace 'intrusion'
Malaysia to summon Chinese envoy after airspace 'intrusion'
Malaysia identified the aircraft as Ilyushin Il-76s and Xian Y-20s.
US Pacific Air Forces, however, said the number of Chinese aircraft was "closer to what the Royal Malaysian Air Force is tracking", with the spokesman refusing to "get into the specifics about our collection methods" because of "operational security concerns".
When asked about the incident during a media teleconference on Friday, Pacific Air Forces Commander General Ken Wilsbach said the number of Chinese aircraft involved was probably "not as close to the Chinese number as what the Chinese said it was" but he said he needed to "go back to our sources to get the exact number".
China
's embassy in Kuala Lumpur said the planes were conducting "routine flight training", "did not target any country" and had "strictly abided by" international law without violating other countries' airspace.
Collin Koh, a research fellow at the Institute of Defence and Strategic Studies in
Singapore
, said "officially, the Chinese side did not dispute the number of aircraft".
"One would have thought if it's indeed an outlandish claim, they would have strongly rebutted this but they didn't. The lack of mention about the number of planes may simply just mean they admitted such a large flight took place," he said.
China's official stance appeared aimed at putting a "legitimate spin" on the incident by stressing that the aircraft did not enter Malaysia's airspace, Koh said.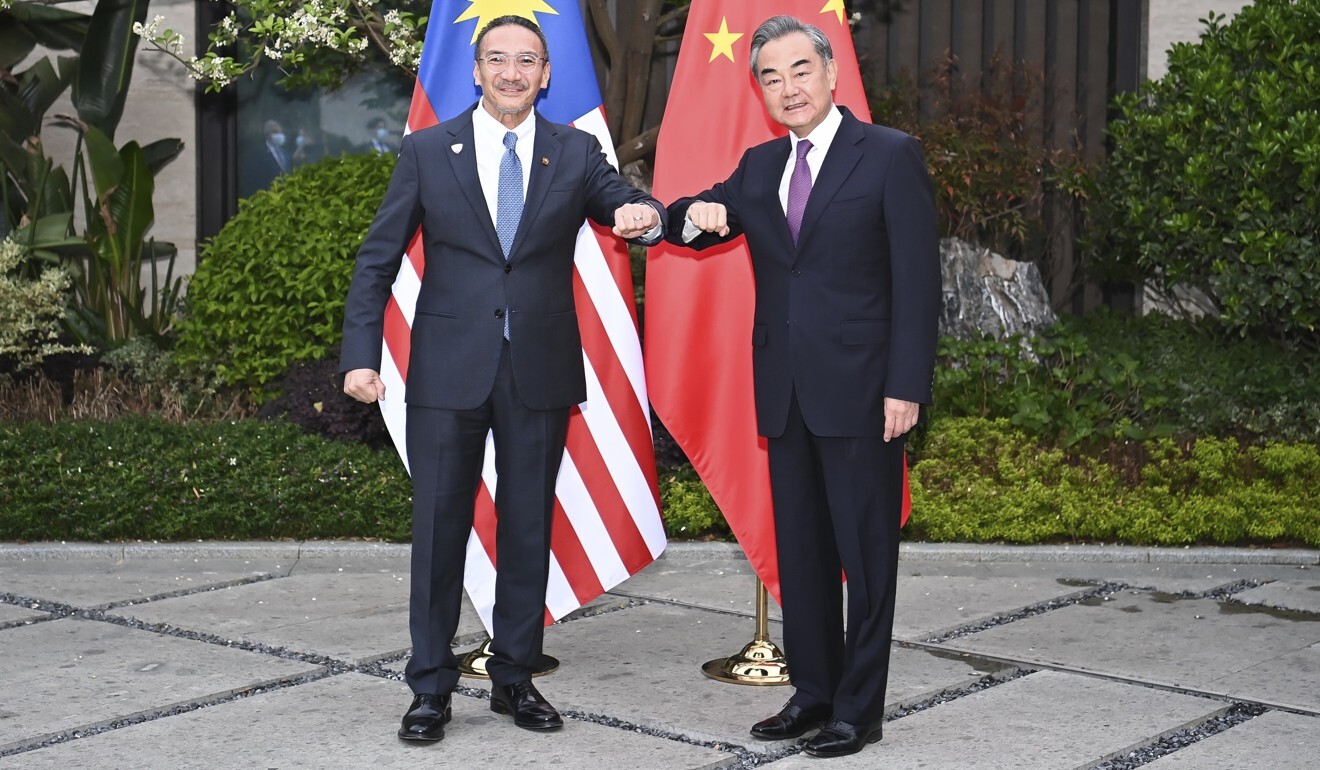 Wilsbach, the US Air Force commander, on Friday condemned Chinese military flights off Malaysia and
Taiwan
, describing them as "escalatory" and "destabilising".
As part of its expansive claims to nearly all of the resource-rich South China Sea, Beijing has built
a number of military outposts
on disputed islands and atolls.
Malaysia's claim overlaps with China's at Luconia Shoals, off Sarawak, where hydrocarbon exploration is taking place. Chinese coastguard vessels frequently sail in the area despite Malaysia's assertion that the waters are within its exclusive economic zone.
Bill Hayton, an associate fellow of the Asia-Pacific programme at London-based Chatham House and author of
The South China Sea: The Struggle for Power in Asia
, said the Chinese planes appeared to have taken part in flights similar to US "
freedom of navigation
" operations.
If China were to announce that it was bringing its actions into line with international law and that it respected the right to freedom of navigation and overflight in the South and East China seas for all countries, "the world should applaud that decision", Hayton said.
"[But] I fear that China only respects the right of freedom of navigation for itself and not for others," he said. "I fear that it's a way of China demonstrating that its military reach is getting longer and that will be perceived as more threatening by its neighbours."
Zachary Abuza, professor of Southeast Asia studies at the Washington-based National War College agreed.
"China wants to have it both ways: they scream when the Americans do this [freedom of navigation operations] to them, but then they go and do it to others. In the case of Malaysia, it is even worse, because the Chinese don't even recognise Malaysia's [exclusive economic zone] arguing that everything within the illegal nine-dash line is theirs," he said, referring to the line shown on Chinese maps that encompasses about 90 per cent of the South China Sea.
While China's flight was not illegal, sending up to 16 planes was "very provocative" and meant to gauge Malaysia's response, Abuza said.
Until the region's claimant states, which include
the Philippines
, Brunei and
Vietnam
, "begin to push back and make China pay higher costs" for these incursions, "it will only embolden Beijing", he said.
"It is important to note that China has not fought a war since 1979, when the Vietnamese humiliated them. It has acquired a very capable military, with all sorts of new equipment. These manoeuvres are really the closest thing China has to test their command and control, and joint operations," Abuza added.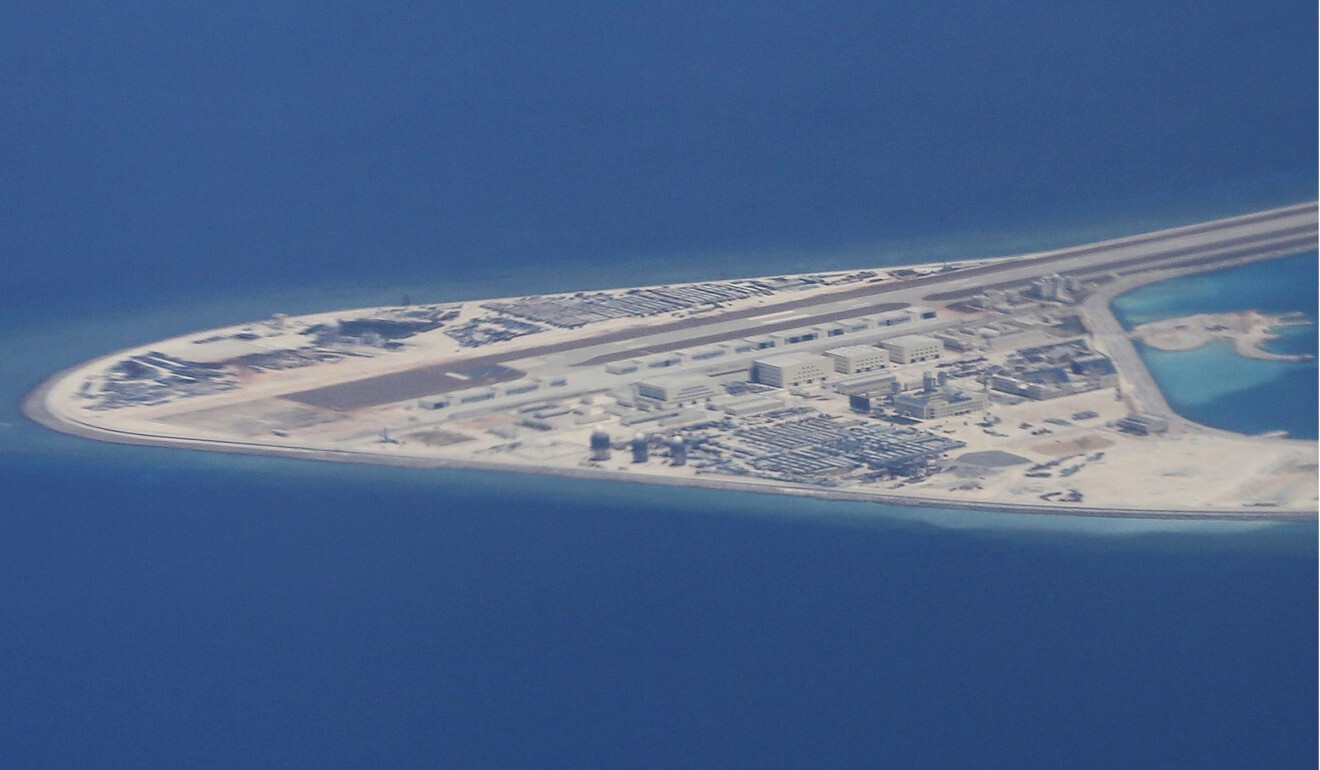 Hayton, however, said the language used by China in regards to the incident could be seen as heartening.
"It is very pleasing to note that the Chinese side is saying that this flight took place according to international law rather than in 'Chinese jurisdictional waters'," he said. "Could this be a sign that China is coming into compliance with international law in the South China Sea?"
Describing the incident as a "useful propaganda boost for Washington", Hayton said "once again, China's behaviour in the South China Sea has undermined its overall strategic interests to build friendships with its neighbours."
US officials are smart enough to understand that countries in Southeast Asia will avoid making a choice between Beijing and Washington, he said.
"They are taking care to portray the US as a friend of Southeast Asian governments, a reliable partner for countries under pressure from Beijing," Hayton added.
Koh of the Institute of Defence and Strategic Studies said he does not expect regional countries will seek to pick a side as they have "maintained agency and seek to preserve their strategic autonomy".
"This means, while they will still seek to maintain buoyant and cordial relationships with China based primarily on trade, investments and connectivity cooperation, they will still continue to welcome US military presence in the region," he said.
While Malaysia summoned China's ambassador to the country last week over the incident, Koh said he does not expect it to "cause a serious dent in the [bilateral] relationship" but imagines it will cause the amount "of trust between the two countries to decrease".
He said Malaysia still largely adhered to a "softer" form of diplomacy over the South China Sea in view of the need to preserve its "big picture" relationship with Beijing, because of the trade and investment links that are "so critical to Malaysia's economic recovery and growth amidst the current Covid-19 situation".
"I believe while [the Malaysian government in] Putrajaya is more likely to maintain a soft diplomatic tone towards China, the Malaysian forces would be expected to step up their vigilance and respond appropriately to any Chinese transgressions without disturbing regional peace and stability – in other words, put up a firm and decisive response, but refrain from being seen to be itching for a fight," Koh added.