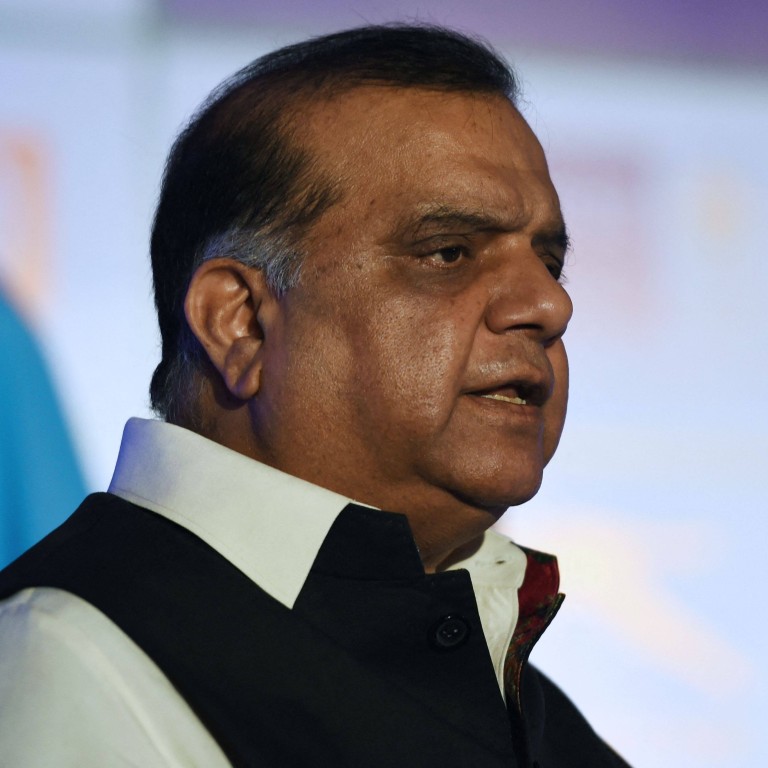 India's Tokyo 2020 Olympics quest overshadowed by controversy over Chinese sponsor Li-Ning
The Indian Olympic Committee is searching for a new sponsor and kit after dropping the Chinese brand amid public anger
Top badminton player Jwala Gutta, who was sponsored by Li-Ning, said the timing was unfortunate and the athletes must be protected
Days after Olympic kits for its athletes were unveiled by sports minister Kiren Rijiju at a special ceremony, the Indian Olympic Association (IOA) cut ties with the main sponsor of the team, the Chinese sports brand
Li-Ning
.
The decision has now become a diplomatic irritant for New Delhi, after the Chinese foreign ministry said it expected India to view bilateral cooperation in an "objective and fair manner", rather than "politicising" it.
But with less than 40 days to go before the sporting spectacle kicks off, India's top Olympic body is now scurrying to find new apparel sponsors. Insiders said the logistical challenges are immense – the IOA has limited time to secure the new sponsors and then manufacture the apparel with its logo.
It also has to ensure that it is able to produce enough kits for the 190-odd athletes it plans to send to Tokyo next month, apart from the support staff. The
Covid-19 pandemic
and local lockdowns across the country have added to its logistical woes.
Officially, though, it is putting on a brave face. Narinder Batra, the chief of the IOA, said the body was going ahead with manufacturing the kits. "We will try and see if we get new sponsors, but if we don't get one, we are capable of footing the cost by ourselves," he said, adding that the logos for the new sponsors "can always be stuck on later".
The controversy erupted after Rijiju was heavily criticised by social media users for unveiling kits produced by a Chinese company, at a time when tensions between the two countries remain high.
Since May last year, nationalist sentiment has run high in both nations after a decades-old unresolved
border dispute
flared up, resulting in the deaths of 20 Indian and at least four Chinese soldiers in a clash last June.
This led to widespread calls in India to boycott Chinese products, with the
Narendra Modi
government fanning the fire – it imposed fresh restrictions on investments by Chinese companies, banned mobile applications like TikTok while ministers announced bans on public purchases of Chinese-manufactured products.
When Rijiju launched the Olympic kits, social media users started questioning the government's stance, criticising it for allowing Chinese presence on jerseys to be worn by India's top athletes in the world's most premier sporting event.
Three days later, the IOA issued a statement saying that it was "respecting the sentiments of the people of the country" by severing ties with Li-Ning.
"We are aware of the emotions of our fans and we in IOA have decided that we will withdraw from our existing contract with an apparel sponsor," it said, without naming Li-Ning. In the same statement, the IOA said it was "thankful for the guidance" by the Indian sports ministry, a sign that the decision might have come at the government's prodding.
"It was the optics of it. It was embarrassing for the government to be found inaugurating kits sponsored by a Chinese company," said Mihir Vasavda, an assistant editor who tracks the Olympics for The Indian Express, one of the most popular English dailies in the country.
While it hunts for a new sponsor, the IOA has said that the country's athletes were now ready to go to the Olympics wearing unbranded apparel. But observers said this was likely to cast a shadow over athletes heading to Tokyo.
"What you wear matters, the brand you wear matters. Ultimately, an athlete's presentation affects their morale and confidence going into a match," said Jwala Gutta, one of India's foremost badminton players who represented India in the 2012 London Olympics.
Gutta, who was the first Indian athlete to be signed by Li-Ning in a sponsorship deal in 2009, said that having a sponsor on board also means that athletes get an assured quality of apparel.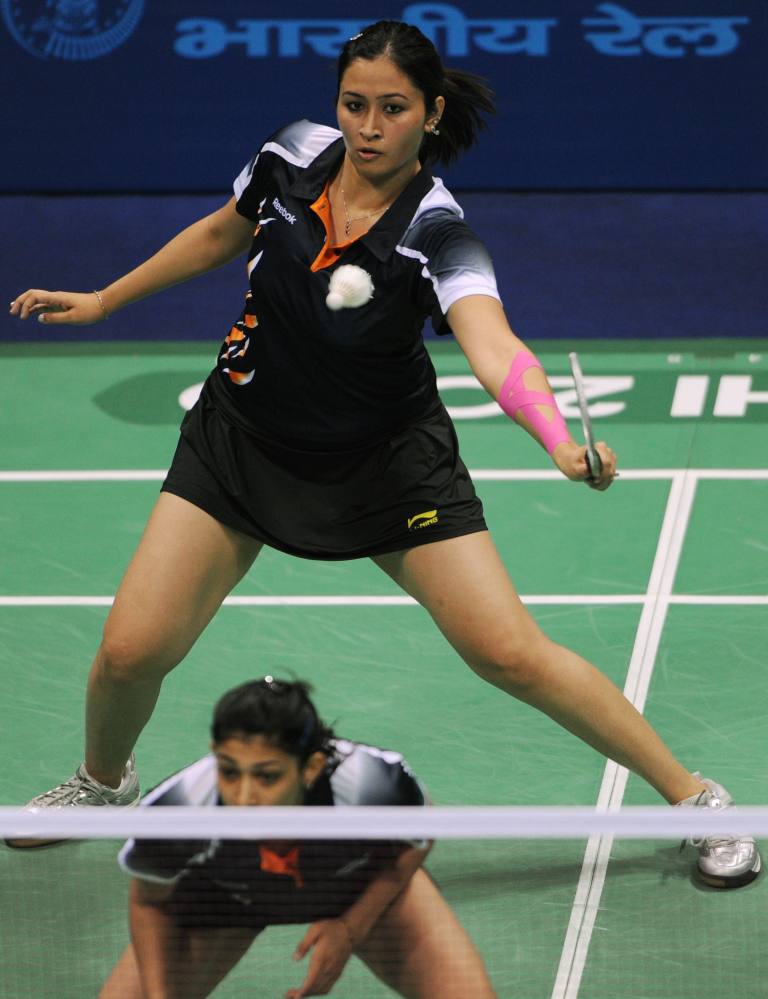 "Having a big brand backing you means that the kits are of good quality, the fabric is breathable and comfortable. These go a long way," she said.
This is why Gutta believed that the timing of IOA's decision was "unfortunate".
"I wish this decision had been taken earlier, or the IOA should have stuck to its ground and told critics to not mix sports with politics," she added. "After all, sports is about bringing people closer." 
Beyond politics, though, what the decision to snap ties with Li-Ning highlights is Indian sport's dependence on Chinese capital and Chinese products.
"China's level of involvement in the Indian sports industry is phenomenal – from gymnasium equipment to table-tennis balls. Without Chinese products, it might be difficult to play some sports," said Vasavda. "There is heavy reliance on China not just in finished products but also manufacturing equipment and the raw materials going into making sports products here."
Information from the Indian commerce ministry showed that in 2019-2020, India imported "articles and equipment for gymnastics, athletics, other sports" worth a total of US$237 million, of which US$148 million originated from China. In the next year, despite the disruption caused by the pandemic, Indian imports of Chinese sports goods increased to US$153 million.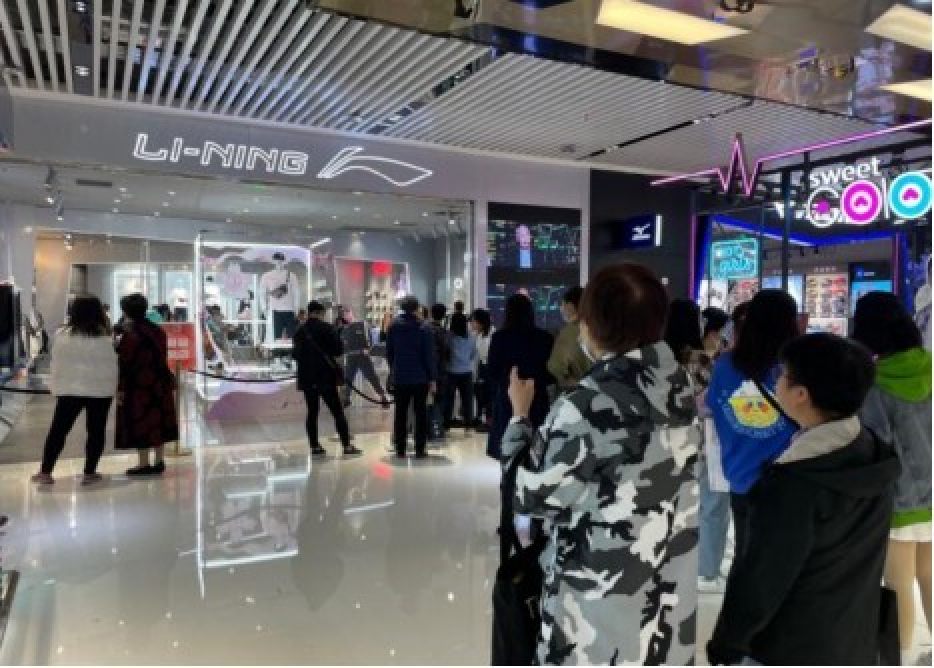 Chinese brands have been routinely sponsoring many big-ticket sporting events and teams – from Vivo which currently sponsors the cash-rich Indian Premier League cricketing event, to Oppo which previously sponsored the Indian men's cricket team. Vivo also backed the country's Pro-Kabaddi league. Apart from Chinese brands, many Indian start-ups, funded by Chinese capital, have sponsored sporting events.
Nothing shows this better than Li-Ning's growth in the Indian market. After signing Gutta in 2009, Li-Ning was the IOA's main apparel sponsor at the 2016 Rio Olympics as well as for a slew of international sporting events in 2018, like the Asian Games and the Summer Olympic Youth Games.
In a 2019 interview to Afaqs, Mahender Kapoor, director of Sunlight Sports Pte, Li-Ning's distribution partner in 21 markets across Asia, Australia and New Zealand, said that Li-Ning was expected to spend US$82 million on its marketing budget in India.
"For Li-Ning, India is the second biggest market after China and in the next six months we are going to come into India in a big way," Kapoor had said. Despite repeated attempts to reach Kapoor as well as Li-Ning, there was no response from either.
Soon after, it announced big-ticket deals with some of India's biggest athletes, including top shuttlers Kidambi Srikanth as well as PV Sindhu. The deal with Sindhu, for US$6.8 million, was reportedly "the biggest for any female athlete in the country".
With the controversy over Li-Ning, many fear that public anger might shift towards athletes who are locked in such deals with the Chinese brand.
Gutta warned that such distractions, before the crucial
Tokyo Olympics
, must be avoided.
"The government needs to ensure that doesn't happen. The players must be protected."