Cambodia
Get more with myNEWS
A personalised news feed of stories that matter to you
Learn more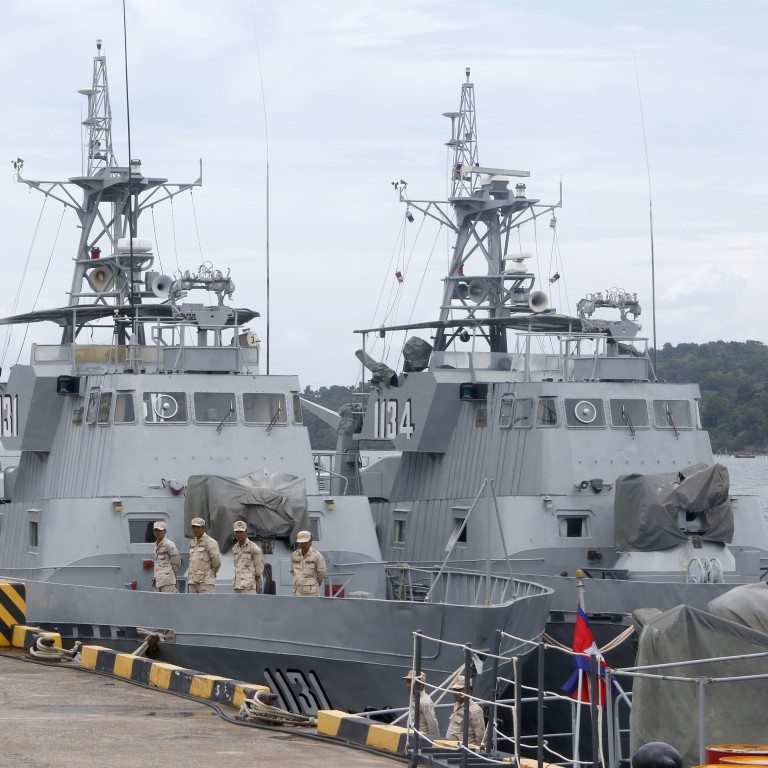 Cambodian officials accuse Washington of interference after denying US attaché full access to Ream Naval Base
The defence ministry says American Colonel Marcus Ferrara asked to inspect parts of Ream that were not named in proposals
Two US-built structures there were razed last year, sparking concerns that China will benefit from upgrades to the base
Ties between the
United States
and
Cambodia
, already strained over possible
privileges given to China
at a naval base in the Southeast Asian nation, have grown more tense after officials in Phnom Penh accused Washington of interference during a visit by an American diplomat.
Lieutenant General Suon Samnang, deputy general director of policy and foreign affairs at the Cambodian defence ministry, on Friday said outgoing US defence attaché Colonel Marcus Ferrara had wanted to inspect a site at the Ream Naval Base where American-built facilities once stood.
The buildings were demolished without notifying Washington last year, and the subsequent rapid completion of two new structures this year sparked US concerns that China would benefit from the upgrades at the base in Sihanoukville province. Defence Minister Tea Banh last week said China would help modernise and expand Ream, but added that Beijing would not be given exclusive privilege to use the base.
"[Ferrara] tried to inspect other parts [of the base] which were neither necessary nor named in prior proposals submitted to us," Samnang told local media in a transcript published by the defence ministry's information department. "He immediately made a new proposal, aiming to advance as close as to our kitchens and bedrooms. It is an interference into our heart."
Cambodia's defence ministry, in a separate statement, said the US actions could "further negatively impact the defence relationship" between both countries, and insisted that Washington "respect [Phnom Penh's] sovereignty and military classification".
 The ministry added that future requests for a visit would be considered but they should remain as such rather than becoming "inspections or searches".
Ferrara's visit to the base was requested by US Deputy Secretary of State Wendy Sherman after her visit to the Cambodian capital on June 1, during which she articulated "serious concerns" about China's potential military presence at the base. But soon after the military envoy's visit, the US embassy in Phnom Penh released a statement accusing Cambodian military officials of refusing to allow Ferrara full access.
"When it became clear he would not be granted adequate access, Colonel Ferrara ended the tour and requested Cambodian military officials reschedule the visit with full access at the earliest opportunity," the embassy said, calling for "routine and frequent" visits to the base by Phnom Penh-based American and foreign military envoys as "an important step towards greater transparency and mutual trust".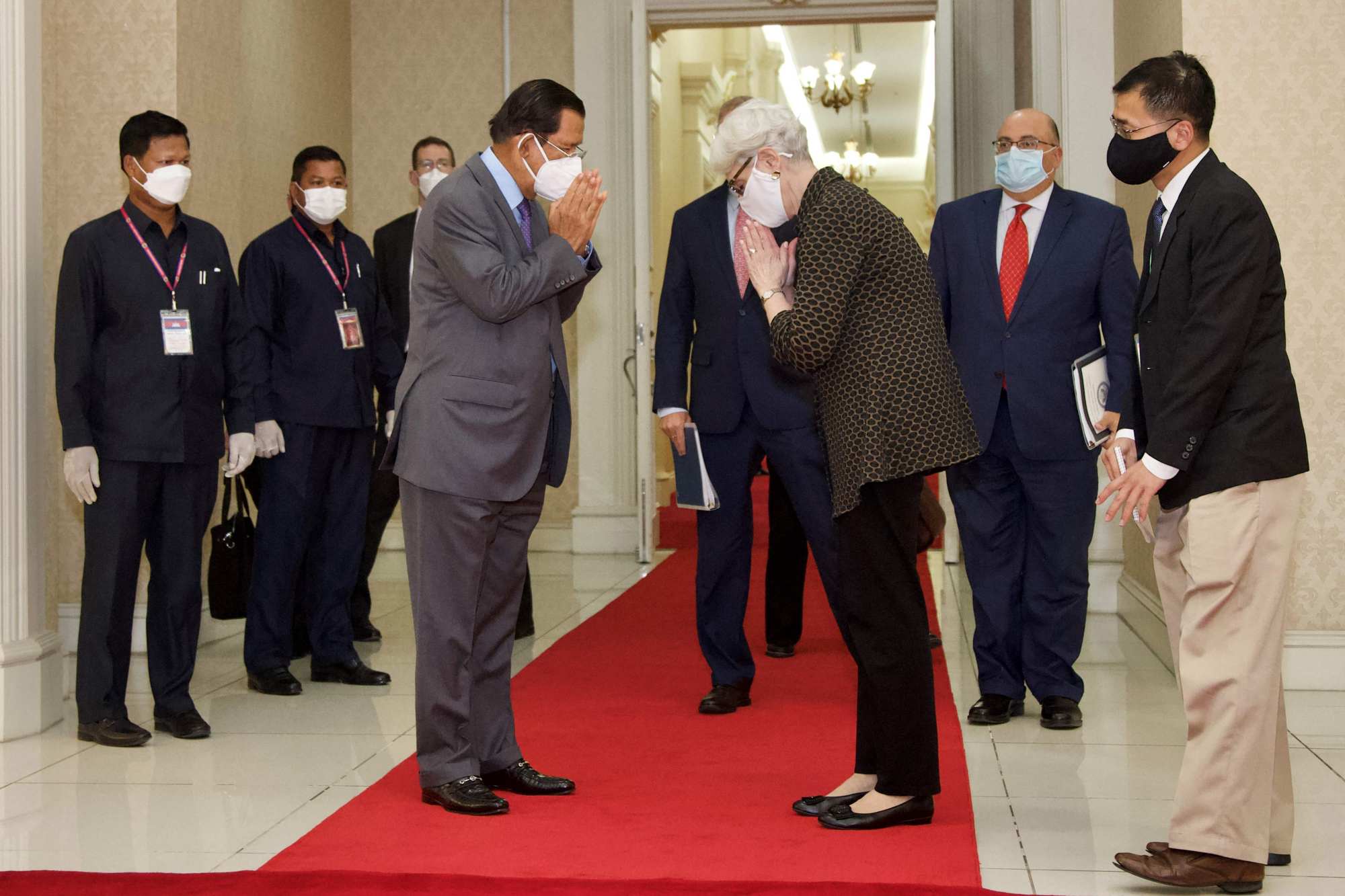 Sek Sophal, a security researcher with the Ritsumeikan Asia Pacific University in Japan, said "US-Cambodia relations, particularly military-to-military relations, have been ruined by the growing strategic mistrust".
"As Cambodia turned down a request by the US embassy to have full access to the naval base, tensions flared up again, and it may not be the last time. It is extremely difficult to restore political trust," he said, adding that while Phnom Penh was within its sovereign rights to deny full access to the American envoy, this "does not necessarily mean that Cambodia is hosting any foreign military base".
China is Cambodia's closest foreign ally and largest investor. In May, Cambodia's Ministry of Commerce noted that Sino-Cambodian trade volumes came to US$3 billion in the first four months of this year, up 19.7 per cent from the same period last year, while its exports to China reached US$424 million during the January to April period this year, an increase of 42 per cent.
Washington first raised the alarm in June 2019, saying Cambodia's withdrawal of a request for the US to develop the base "could indicate larger plans for changes at Ream Naval Base, particularly ones that involve hosting Chinese military assets".
A month later, The Wall Street Journal reported that Phnom Penh and Beijing had reached a "secret deal" to "post military personnel, store weapons and berth warships" at the base. Both Cambodia and China have denied the claim.
It was only in October last year, when the second US-built facility was demolished, that local officials admitted China was planning to build new facilities at the base for the Cambodian navy, including piers and boat-repair workshops as well as dredging the surrounding bay.
Cambodian Defence Minister Tea Banh, in media interviews at the time of US Deputy Secretary of State Sherman's visit, said the Beijing-backed construction would help improve the base's naval capabilities and were not for the Chinese military.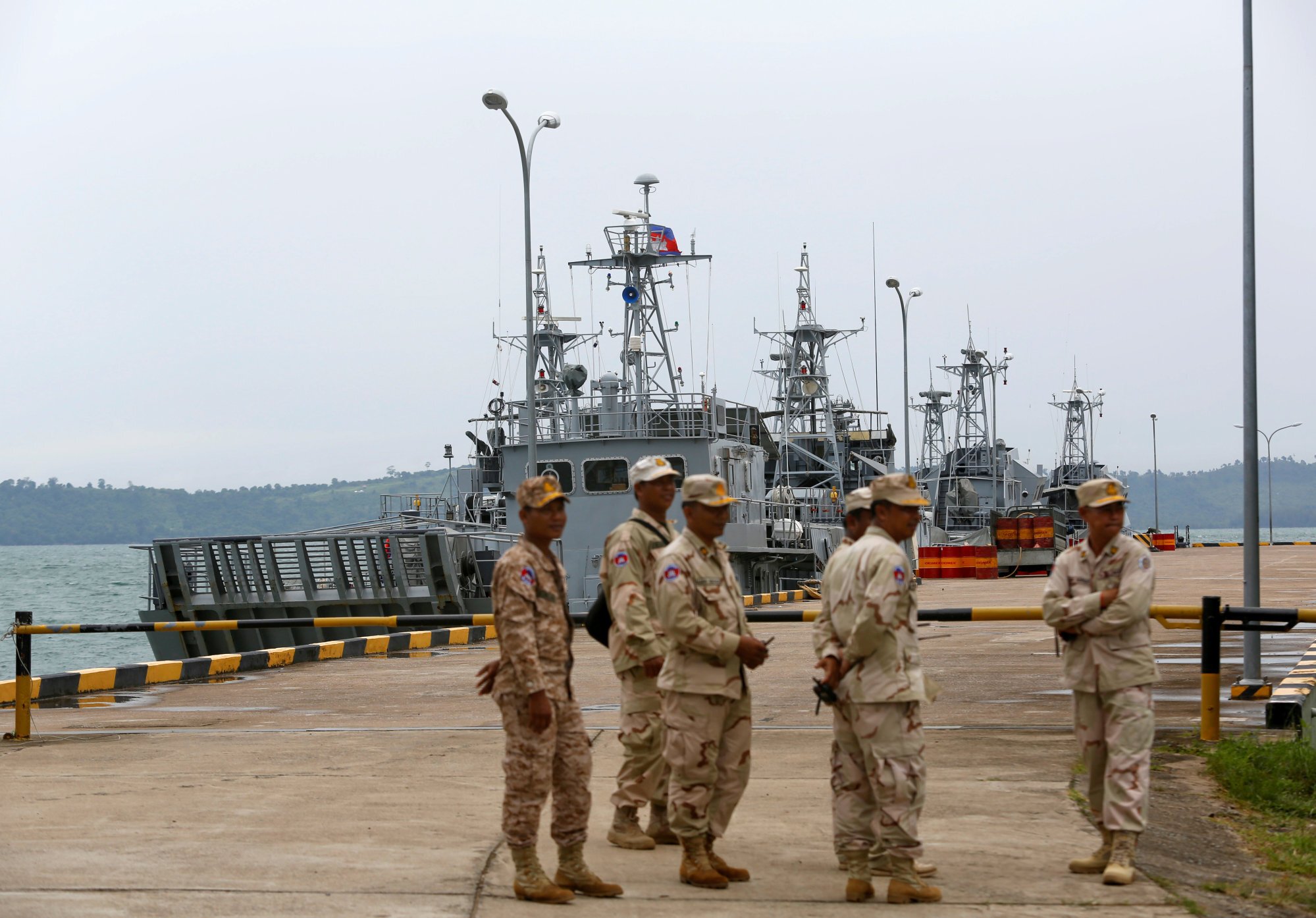 Sophal from Ritsumeikan University said the projects were likely to go ahead now that Phnom Penh had publicly acknowledged that China was involved. "This could have been a calculated response by the Cambodian government. If that is the case, the project will likely continue. Whether the [decision to reveal Beijing's involvement] is well calculated or not is another problem."
Sovinda Po, a doctoral candidate at Australia's Griffith University, said despite the fallout, the visit could be a roundabout way of building trust between the US and Cambodia over Ream.
"Phnom Penh is facing the dilemma of accepting Chinese aid to meet its desperate need to upgrade its underdeveloped, low-ranked navy base while ensuring Washington that the project will not harm regional security and stability [with a Chinese military presence]", he said.
Sovinda said Cambodia should diversify the source of aid for the base, accepting it from both the US and China, while Washington should also recognise and respond to Phnom Penh's quest to develop its brown-water navy. He also added that the China-backed development would also worry neighbouring Vietnam, one of Beijing's chief rivals in the South China Sea dispute.
In Hanoi, foreign ministry spokeswoman Le Thi Thu Hang responded to a question about Vietnam's stance on Chinese aid at the base by saying that Vietnam hopes "relations between China and Cambodia will contribute to the upholding of peace, security, stability and prosperity in the region and in the world".
Rear Admiral Mey Dina, chief of staff at Ream, last week told Voice of America that Vietnam had been lobbying the US to scrutinise Cambodia's acceptance of Chinese aid at the base due to its proximity to Phu Quoc island.
"[Hanoi keeps] inciting the US to provoke us because they know China and US are at odds with each other and Vietnam themselves is sensitive about Chinese issues here," he said.
The US embassy declined to comment, while the Chinese and Vietnamese embassies did not respond to separate requests for comment.