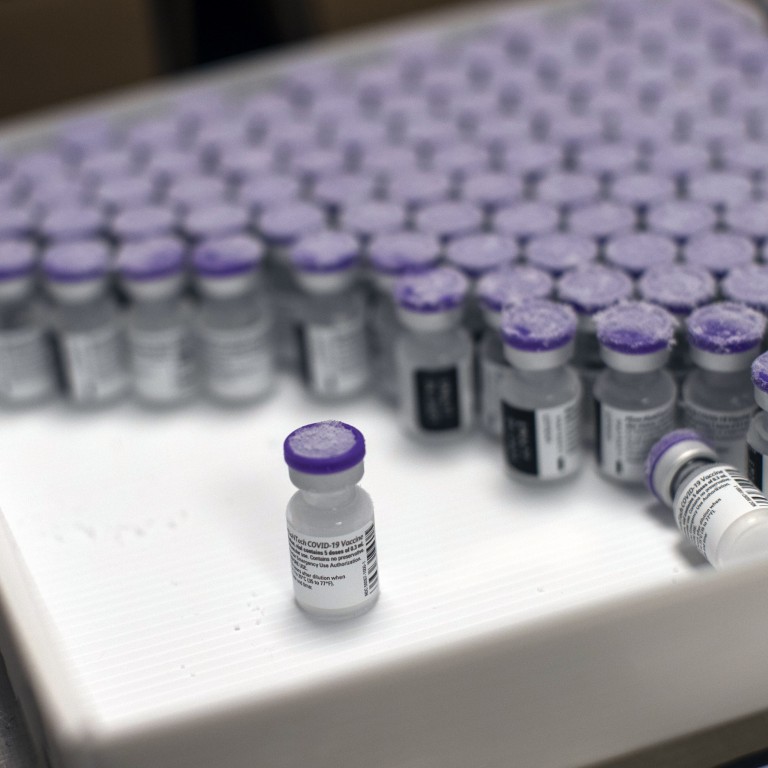 Coronavirus vaccines: will Hong Kong answer the Philippines' plea for city's excess supplies?
The Philippines' top diplomat said on Twitter on Monday that he had appealed to the city's leader 'to donate or sell excess vaccines before they expire'
Hong Kong's government did not confirm if it had received such a request – but specialists say liability would be a 'key concern' if a deal went ahead
Hong Kong
is considering donating some of its unused
Covid-19 vaccines
"to places which are more in need", a government spokesman confirmed, after
the Philippines
' top diplomat said on Twitter that he had asked the city's leader to grant access to any excess supplies.
Philippine Foreign Secretary Teodoro Locsin Jnr posted on Monday that he had appealed to Chief Executive
Carrie Lam Cheng Yuet-ngor
"for Hong Kong to donate or sell excess vaccines before they expire. But her hands are tied by purchase agreements with vaccine manufacturers that FORBID the sale or donation [of the jabs]."
Specialists interviewed for this article were surprised by Locsin's claim that a manufacturer would ban the sale or donation of its vaccines to a third party – though they said that liability would be a concern once the jabs had left a company's temperature-controlled supply chain.
A Hong Kong government spokesman did not confirm if Manila had put in an official request for excess vaccines, but said options for handling "expected surplus doses" from the city's vaccination drive included "postponing or cancelling delivery of certain batches or donating them to places which are more in need of the vaccines through channels such as the World Health Organization Covax Facility".
An estimate of "the quantity of vaccines that may become excessive" would be made "based on the vaccination and appointment trends" and following discussions with the jabs' manufacturers, the spokesman said, "to avoid wastage amid tight global supply".
Hong Kong's vaccination rate remains stubbornly low, with only 1.2 million people, or about 16 per cent of the city's 7.5 million residents, fully immunised as of Monday – nearly four months since its mass vaccination programme began.
As of May 24, there were 840,000 unused Comirnaty doses in storage and 1.05 million unused Sinovac ones, the government said in a statement the following day. Comirnaty is the brand name for the vaccine developed by Pfizer-BioNTech that needs to be kept at ultra-low temperatures – though the US Food and Drug Administration said last month that "undiluted, thawed" doses could be stored at normal refrigerator temperatures for up to one month.
"Concerns about the maintenance of the cold chain would be top of mind when it comes to vaccines," said Beaver Tamesis, president of the Pharmaceutical and Healthcare Association of the Philippines and managing director of Merck Sharp & Dohme Philippines.
"Once a vaccine is delivered to a customer, it's out of the chain of control by the manufacturer. So the manufacturer can no longer guarantee the integrity of the cold chain and viability of the vaccine," he said. "Liability will always be a key concern."
While worries over who would be legally responsible for efficacy and safety could be stalling any possible sale or donation of vaccines, Locsin's claim that purchase agreements with manufacturers were preventing Hong Kong from offloading its excess doses surprised former pharmaceutical executive Dr Anthony Leachon.
The health reform advocate said that in his 17 years working as medical director for Pfizer Philippines, and Warner Lambert before it, "I don't remember having that clause [in a contract] … It's the first time for me."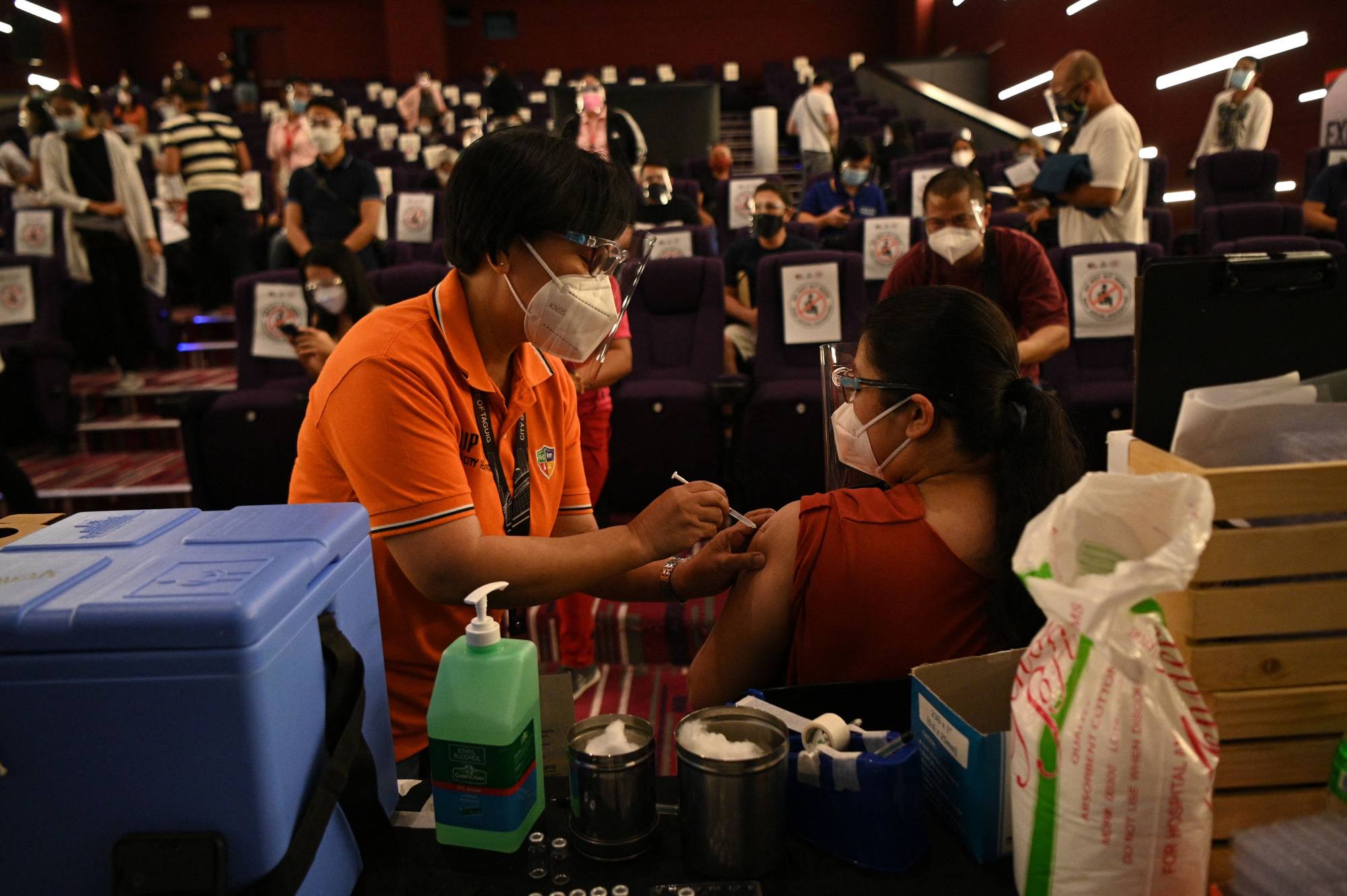 If Hong Kong were to donate or sell some of its excess vaccines to the Philippines, it would mark a further thaw in intergovernmental relations that had soured following
a 2010 hostage crisis in Manila
in which eight Hongkongers were killed.
Both sides agreed to normalise relations in 2014 and Philippine President
Rodrigo Duterte
, who came to power two years later,
has made private visits to Hong Kong
for shopping and recreation in the years since, with security provided for him by the city's government.
Locsin, the Philippines' foreign secretary, last month praised Hong Kong's leader for
her swift U-turn
on a policy that would have forced all of the city's foreign domestic workers, many of whom are Filipino, to be vaccinated.
"I AM SO PROUD TO KNOW CARRIE LAM," he wrote on Twitter, two days after he had said the policy "smacked of discrimination". "Her responses are always quick yet wise. Hong Kong's best leader since China lost the island in the Opium War. Thank you, Ma'am," Locsin wrote.
The Philippines announced last month that it had ordered 40 million doses of the Pfizer-BioNTech vaccine – its largest supply agreement yet – though Locsin earlier claimed 10 million of those doses could have been delivered as early as January "but somebody dropped the ball".
As of Monday, the Philippines had received 12.5 million vaccines doses in all, mostly via donations, vaccine tsar Carlito Galvez said.
About 2 million people, or less than 2 per cent of the country's estimated 111 million population, have been fully inoculated so far, with some 5 million having had their first dose, he said.