Taiwan
Get more with myNEWS
A personalised news feed of stories that matter to you
Learn more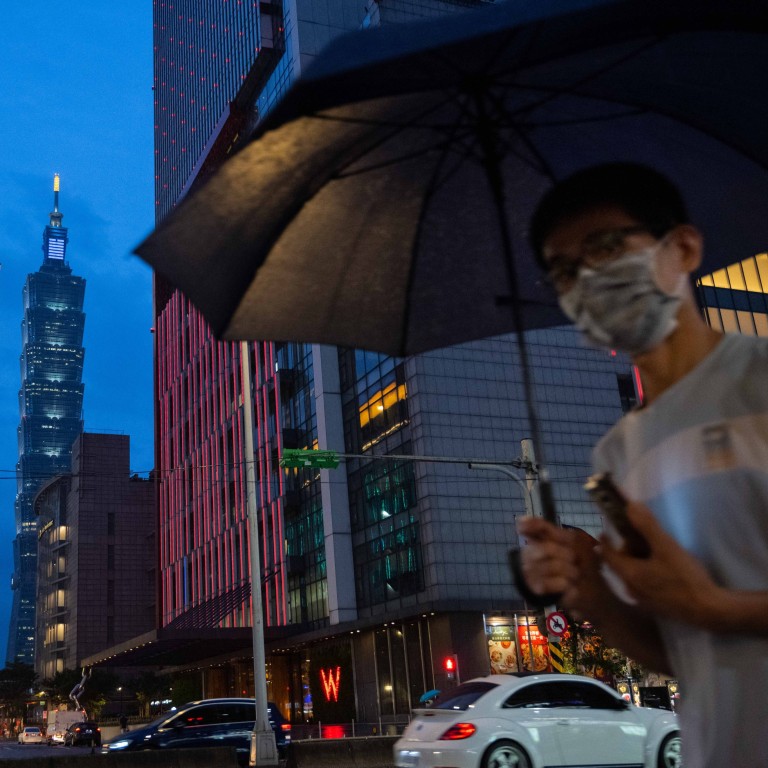 G7 support a boost to Taiwan's importance but could threaten its security
The unprecedented show of international support for Taipei at the G7 presents both opportunities and risks, observers said
Diplomatic rhetoric could give impression the island is unsafe for investors – and push Beijing into a 'one-sided unification attempt by force'
An unprecedented statement of support for Taiwan from the G7 last weekend has boosted the self-ruled island's importance and is likely to renew Taipei's efforts in securing membership of, or participation in, international organisations, analysts said.
But the increased attention is also likely to threaten its security and could adversely affect Taipei's ties with regional countries, analysts said, adding that Southeast Asian nations were likely to stay on the sidelines so as not to complicate relations with Beijing.
In a joint statement at the end of their three-day summit last weekend, leaders of the Group of 7 countries – Canada, France, Germany, Italy, Japan, Britain and the United States – criticised China for its treatment of the country's Uygur Muslim minority group and its crackdown on pro-democracy activists in Hong Kong. They also underscored the importance of "peace and stability across the Taiwan Strait".
The Chinese embassy in London said it was resolutely opposed to the mentions of
Xinjiang
, Hong Kong and Taiwan, which it said distorted the facts and exposed the "sinister intentions of a few countries".
Thomas Wilkins, a senior lecturer at the University of Sydney who specialises in security and strategic studies in the Asia-Pacific, said Beijing's recent moves in the South China Sea, Hong Kong and
Xinjiang
had been seen as "assertive" or "destabilising" by Western countries and the Quadrilateral Security Dialogue – an informal security grouping also known as the Quad that comprises the US, India, Australia and Japan.
Beijing's pressure on Taiwan has raised further alarms, Wilkins said, as the issues "strike at the heart of liberal democratic values and the emphasis on human rights" by Western countries.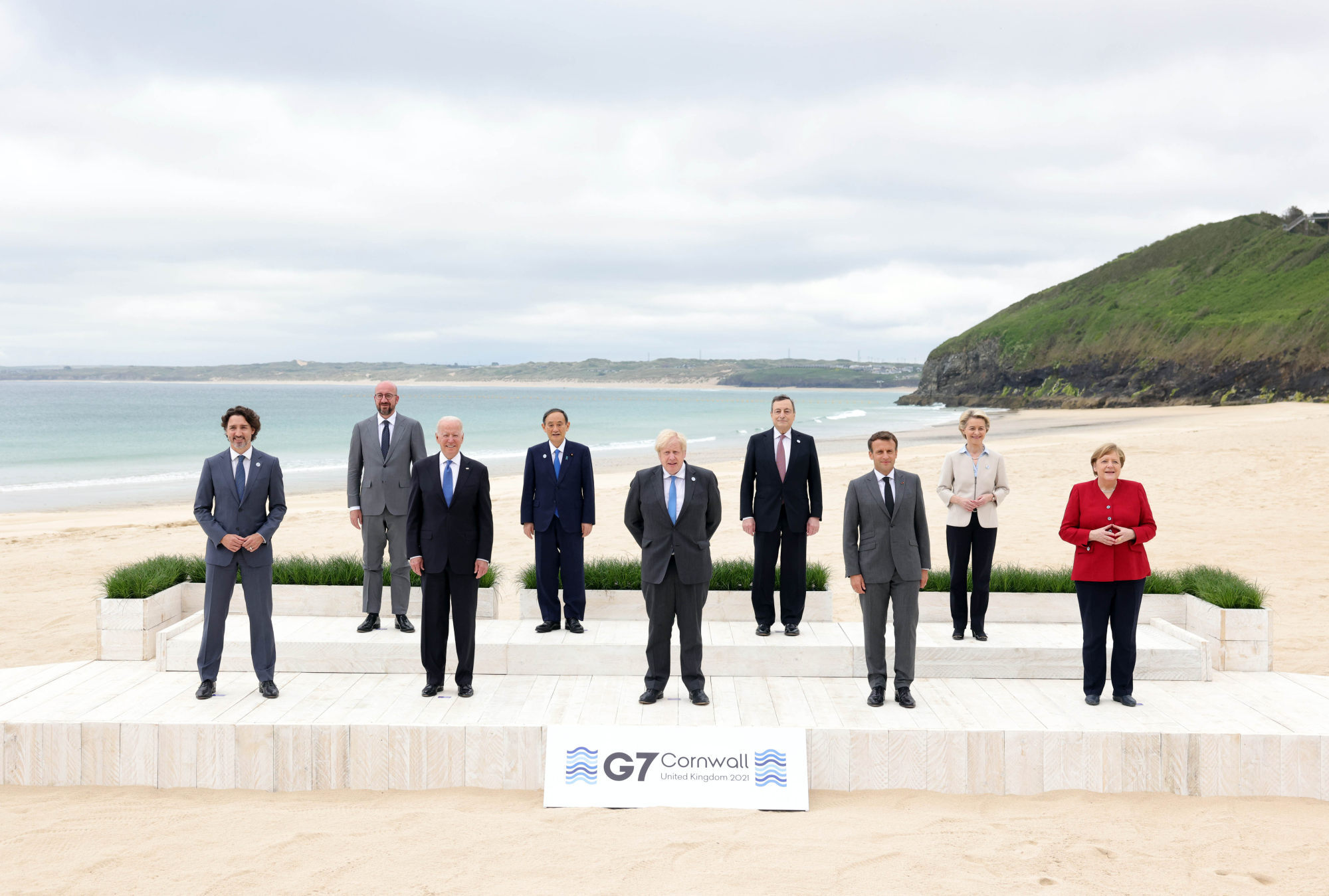 "This contributes to what is increasingly becoming an ideological struggle between the 'free world' and 'authoritarianism' that now underlies more practical strategic competition," he said. "Taiwan has naturally become a touch point in this struggle."
In recent months, Beijing has stepped up its military activities in the South China Sea and introduced a National Security Law in Hong Kong which is widely seen as curtailing the city's freedoms. It has also defended itself against charges of "genocide" against the country's ethnic Uygurs – with the government characterising its actions in western
Xinjiang
province as steps to rein in extremism.
On Tuesday, two days after the G7 statement was issued, Beijing sent 28 warplanes into Taiwan's air defence identification zone – the largest-known incursion to date.
That same day, career diplomat Daniel Kritenbrink – US President
Joe Biden
's nominee as the assistant secretary of state for East Asia and the Pacific – said that it was important for Washington to further develop "our robust ties with our democratic partner, Taiwan".
Speaking at a Senate Foreign Relations Committee hearing on his nomination, Kritenbrink said Washington should also respond to "Beijing's aggressive and bullying behaviour vis-à-vis Taiwan".
The following day, Chinese Defence Minister Wei Fenghe said Beijing would not bend when it came to Taiwan, the South China Sea and other "core interests". Speaking at the Asean Defence Ministers' Meeting Plus meeting, Wei said these interests must be fully respected and safeguarded. 
Opportunities and impact
Sana Hashmi, a visiting fellow at the Taiwan-Asia Exchange Foundation, said the G7 statement was a diplomatic win for Taiwan, and a sign that it is able to obtain global support despite Beijing's attempts to restrict recognition of it internationally.
To best seize the opportunity, Hashmi said "a clearly articulated Indo-Pacific vision will be beneficial for Taiwan" as "it will allow countries to understand Taiwan's expectations and foreign policy priorities".
"Taiwan should lay out its vision stating where its interests lie, such as infrastructure connectivity, tech, and global commons, so that countries are aware of common interests and shared concerns with Taiwan and engage it purposefully," she said, noting that Taipei has often expressed willingness to work with like-minded governments in the region.

Jonathan Berkshire Miller, a senior fellow at the Japan Institute of International Affairs, said Taiwan was likely to use "the incremental opening" offered by the statement to convince the global community of the benefits of it joining international bodies such as Interpol, the International Civil Aviation Organization, and the World Health Assembly – the governing body of the World Health Organization.
Taiwan did have observer status at the latter from 2008 until it was frozen out in 2016 following political pressure from Beijing. A campaign to regain that status failed last month because of China's continued opposition.
China has said it would only agree to the self-ruled island, which it considers part of its territory, being included in international organisations under the one-China principle, which Taiwan has refused to accept.
Frequent mentions of Taiwan internationally may push Beijing into a "one-sided unification attempt by force", said Tsuneo Watanabe, a senior fellow with the Sasakawa Peace Foundation in Japan.
Such diplomatic rhetoric could also give the impression that the island is not safe and "reduce foreign investors' confidence", said Fang Tien-sze, deputy director at the Centre for India Studies at the National Tsing Hua University in Taiwan, adding that Taiwanese would have preferred more tangible support – such as with securing
Covid-19 vaccines
.
Fang said Taiwan's New Southbound Policy – launched by President Tsai Ing-wen after she first came to power in 2016 to strengthen ties with 18 countries in Southeast Asia, South Asia and Australasia – looked to have been sidelined by the US and its Quad allies in recent years in favour of Washington's Indo-Pacific strategy.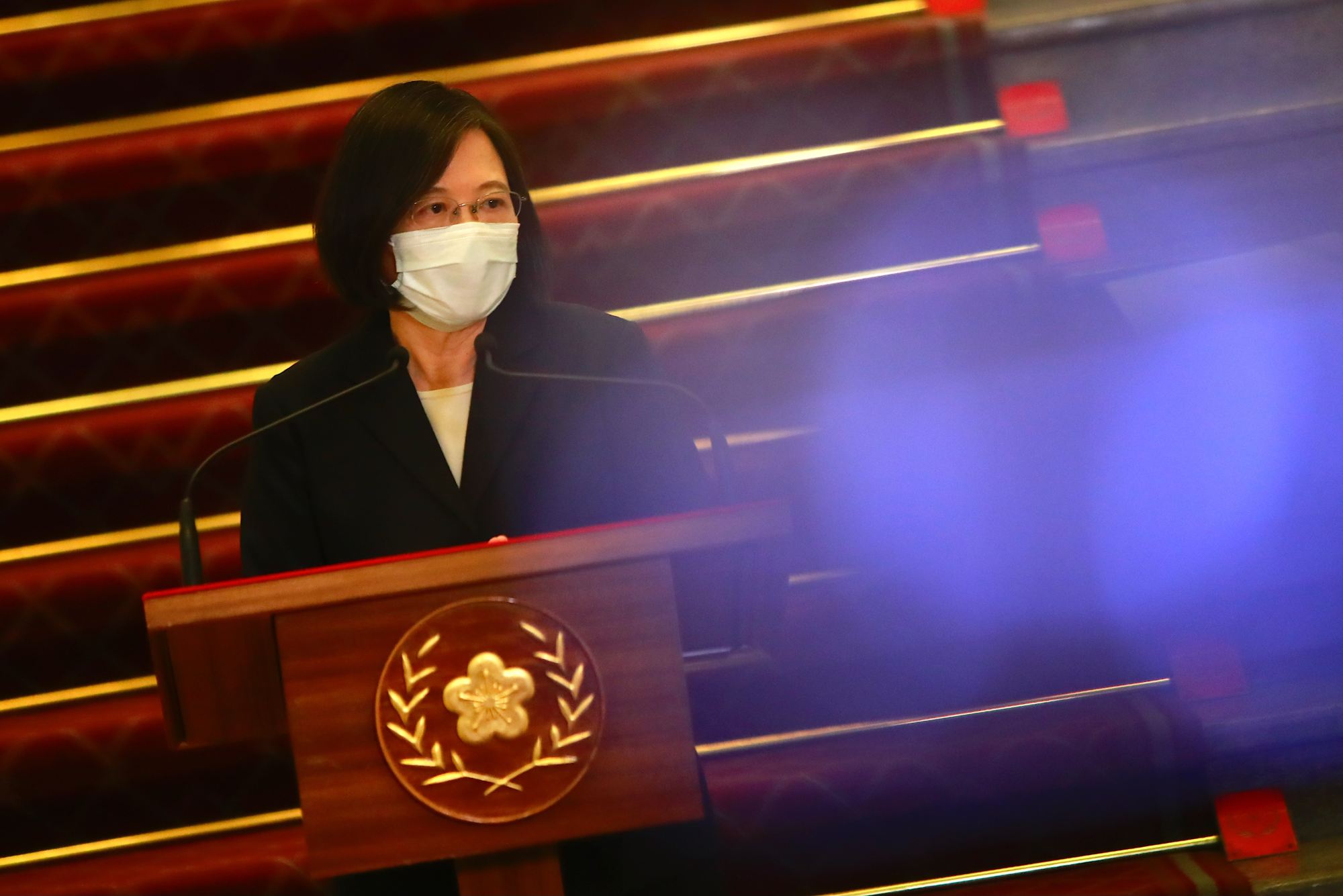 Neither Australia nor India appear to have made the island a foreign policy priority, Fang said, further noting that "New Delhi would be very cautious of developing meaningful strategic relations with Taiwan at this juncture" given its continuing negotiations with Beijing over their border dispute and the fact that it is set to host a meeting of the BRICS bloc, comprising Brazil, Russia, India, China, and South Africa, later this year.
Despite this, Hashmi of the Taiwan-Asia Exchange Foundation said "both India and Taiwan are looking for ways to strengthen ties" within the unofficial framework that governs their relations.
Regional support
Pro-Taiwan sentiment surged in India last year following a deadly stand-off between Indian and Chinese troops in June at the two countries' disputed border.
Activists called on Delhi to deepen collaboration and strengthen trade, economic and even military relations with Taipei, while members of the ruling Bharatiya Janata Party and other internet users shared messages of support for the island during its Double Tenth holiday – with posters wishing Taiwan "happy national day" being posted outside the Chinese embassy building.
Tsai, Taiwan's president, welcomed the show of support – thanking Indians for sending greetings while tweeting about her love for Indian food and posting photographs of her visit to the Taj Mahal.
Japan, meanwhile, has been less reticent than India in its attempts to strengthen ties with Taiwan. As well as being one of the most vocal advocates for Taipei's inclusion in the World Health Assembly, Tokyo earlier this month sent more than a million
Covid-19 vaccines
to the island and has sought to include it as part of the Japanese vision of a Free and Open Indo-Pacific.
Miller, of the Japan Institute of International Affairs, said more needed to be done to step up diplomatic exchanges with Taipei and promote greater economic and trade links – such as by supporting Taiwan's inclusion in the 11-member Comprehensive and Progressive Agreement for Trans-Pacific Partnership.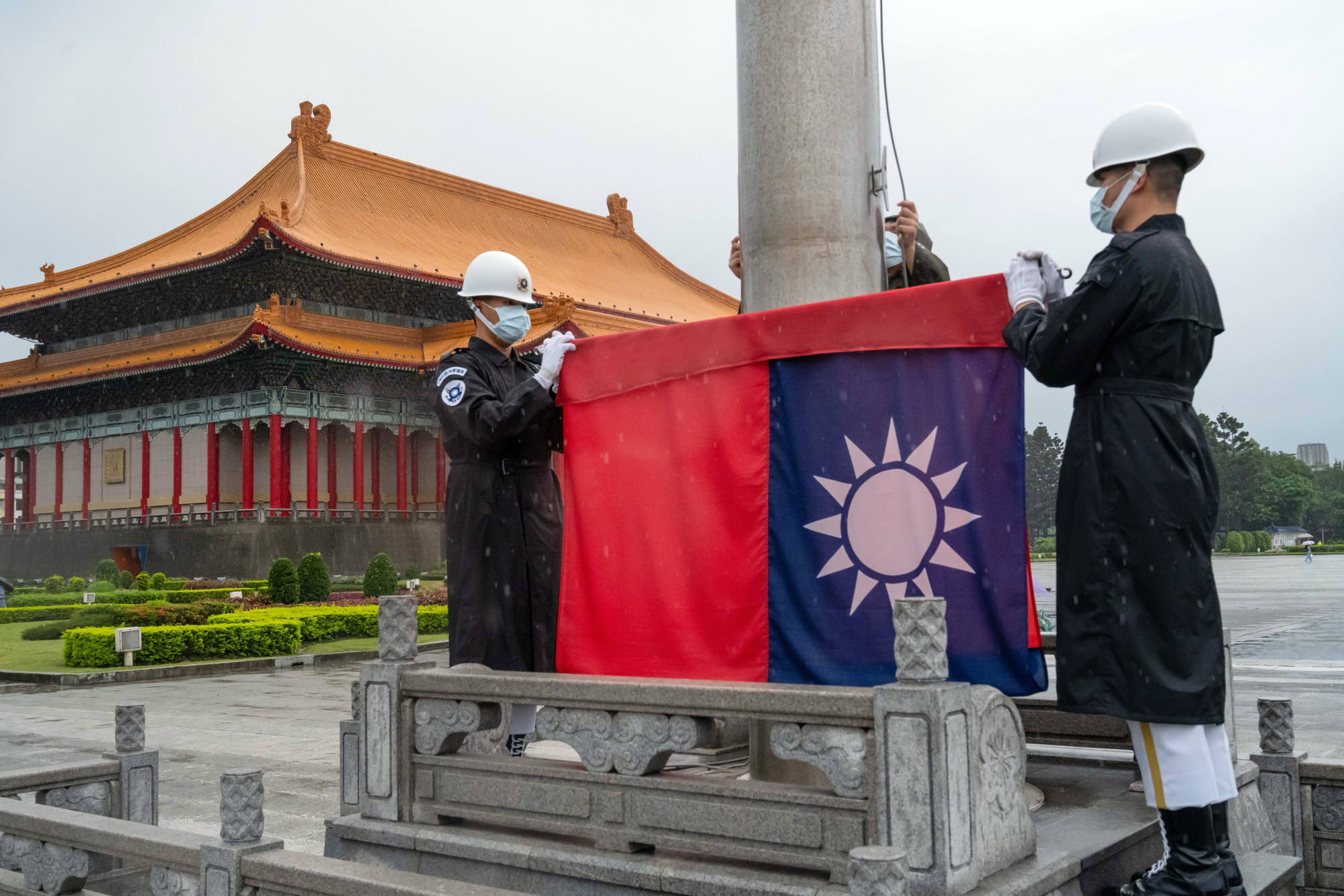 Taiwan has expressed interest in joining the trade bloc – that counts Japan, Canada, Australia, Malaysia, Mexico, New Zealand and Vietnam among its members – but China is also considering joining, which might jeopardise the island's chances.
Watanabe, of the Sasakawa Peace Foundation, said he hoped "mutual deterrence would work" to secure stability in the Taiwan Strait, as more joint military exercises - aimed at improving security cooperation and inter-operability - are being planned in the region by the Quad and European nations.
"Economic and business relations with Beijing" would likely prevent "further drastic shifts", he said, unless China makes further assertive moves in the region.
Japanese Prime Minister Yoshihide Suga angered China earlier this month by referring to Taiwan as a country – though it appears to have been a mistake as a government spokesman later clarified there had been "no change" in Japan's official position towards the island.
Benjamin Ho, an assistant professor at Singapore's S. Rajaratnam School of International Studies, said Japan, India and Australia – the US' Quad allies – would all "stop short of recognising Taiwan as an independent country as that would fundamentally alter the nature of their own relationship with China, which none of them would want".
Further complicating matters is Taiwan's integral position in global semiconductor supply chains, which made using the island as a "pawn" risky, said Manoj Kumar Panigrahi, an assistant professor at India's Jindal School of International Affairs
The world's reliance on Taiwan for leading-edge computer chips used to power everything from smartphones and high-performance computers to cars came into sharp focus over the past year amid pandemic-driven shortages.
"The Covid-19 pandemic has shown how vital the semiconductor industry is. If the semiconductor base gets affected for any reason, it affects the whole world," Panigrahi said.
Southeast Asia's reaction
Southeast Asian nations are expected to distance themselves from the G7 statement somewhat, with RSIS' Ho saying they are likely to avoid taking sides given how dependent upon China many of them are.
"They would emphasise the one-China policy … while continuing to keep ties with Taiwan quiet and as inconspicuous as possible," Ho said.
In a recent RSIS article, Ho wrote that while Southeast Asian countries would ultimately make decisions based on their own national interests, it is likely that the US and China would want to carve out a "united front" of like-minded allies as opposed to going against each other directly.
"This is where the challenge for Southeast Asian states would be," Ho wrote.
Sasakawa Peace Foundation's Watanabe said growing international concern at "China's assertive attitude" meant the world's economic and geopolitical centre of gravity had now shifted to the region.
"All Asians cannot escape from this new reality," he said.

Additional reporting by Reuters, Bloomberg