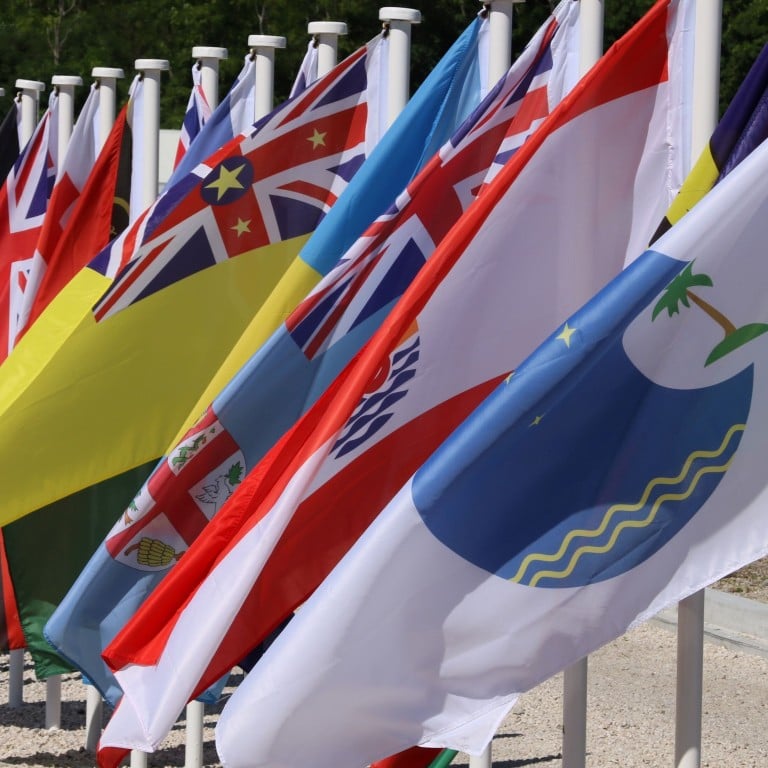 Pacific Islands fear fallout as US and China jostle for geopolitical influence in region
The 14 smaller countries especially are concerned about division, debt burdens and being caught up in the growing rivalry between the two
But analysts say they could also leverage the interests of external powers to drive their own security agenda, especially if they remain united
When Papua New Guinea politician Dame Meg Taylor ended her term as leader of the Pacific Islands Forum (PIF) in March, she sounded an alarm to the 18 nations and territories, including Australia and New Zealand, that are part of the political grouping.
The
islands
, lobbed into a geographic area the US calls the "Indo-Pacific", were "all of a sudden [being] defined by people who are great military powers, who have no consideration for the peoples in the region, or our governments", she said. This was "offensive".
Taylor added that she was concerned about how the geopolitics playing out in the region could be divisive and undermine their collective interests.
"And what is it that we're going to owe them? Are we going to owe them places for military bases? Are we going to owe them places for their influence and control of the Pacific Ocean?"
Jonathan Pryke, head of the Pacific Islands Program at Australian think tank Lowy Institute, said Taylor's views were shared by many regional leaders.
"Her points about geopolitical interference in the region are a position she, and indeed many Pacific Islanders, have felt for some time. This is not a new frustration … the colonial legacy in the Pacific casts a very long shadow," he said, referring to Britain, France, Germany, Japan and the US extending their rule over the region until countries gained independence after World War II.
Henry Puna, the new PIF Secretary General, on Wednesday said the "geopolitical games at play in our region" should not be allowed to become a distraction.
"Yes there are moves from
China
and the
US
to engage in the Pacific, but we're always open in the Pacific to do business with partners that are willing to work with us, and that should be our priority," he said.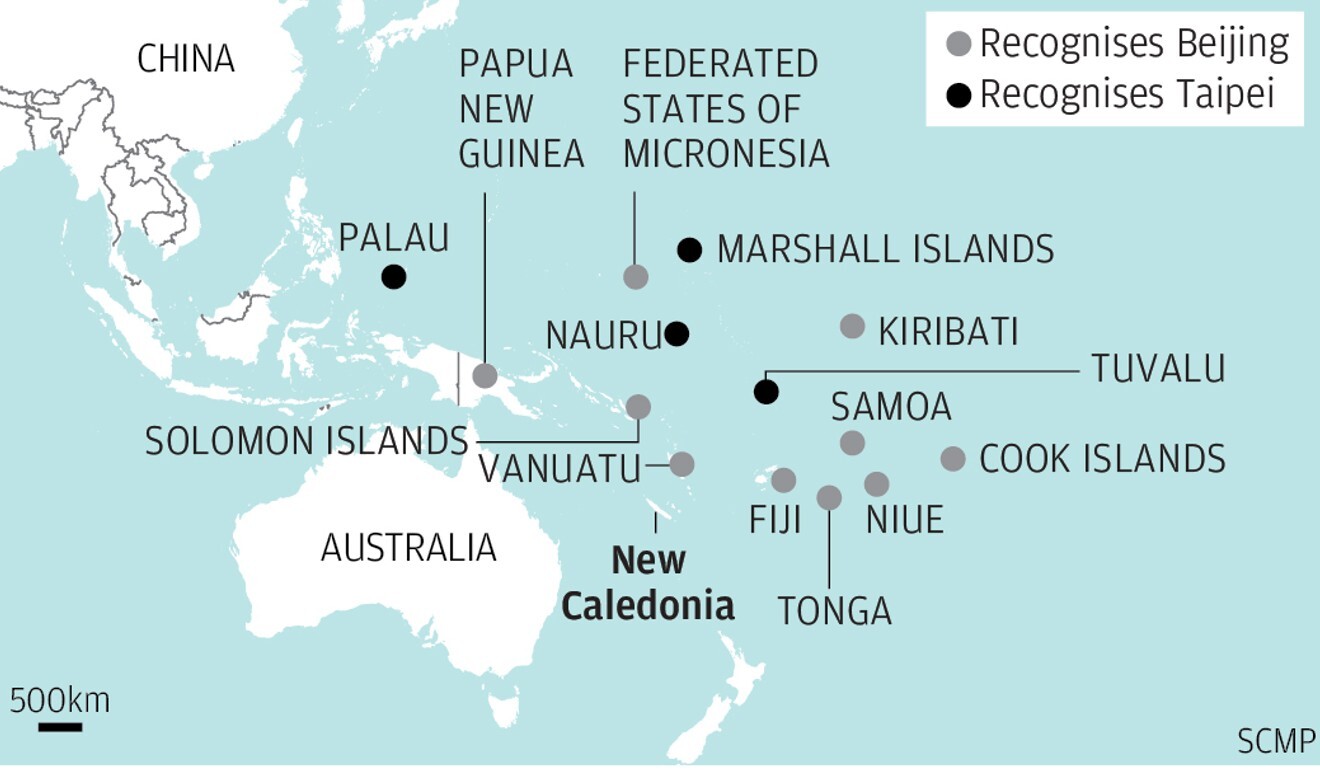 But Taylor's comments reflect growing attention on the potential fallout for the 14 smaller Pacific Islands countries as
China and the US
and its allies ramp up their jostling for influence in the region, with each side offering funds for infrastructure projects and more recently, vaccines to fight the
Covid-19 pandemic
.
Two members of the PIF – French Polynesia and New Caledonia – are overseas territories of France. Earlier this month, US Secretary of State Antony Blinken warned Pacific Islands leaders about "economic coercion" in what observers said was veiled criticism of China's influence in the region.
His comments came a week after a dialogue organised by the Chinese Communist Party's International Department with leaders of the Pacific Islands nations to discuss cooperation in battling the pandemic and
climate change
.
University of Adelaide professor of international security Joanne Wallis, in a commentary published this week on the Lowy Institute's The Interpreter website, outlined the risks from escalating strategic competition over the region.
These included divisions among the states, a "race to the bottom" for funding assistance, unsustainable debt burdens and the risk of aid fuelling corruption and violence.
"The challenge for Pacific Island states over the coming decades is to make the most effective use of their agency to maintain their autonomy, defend their interests, and avoid entanglement in strategic competition," she wrote.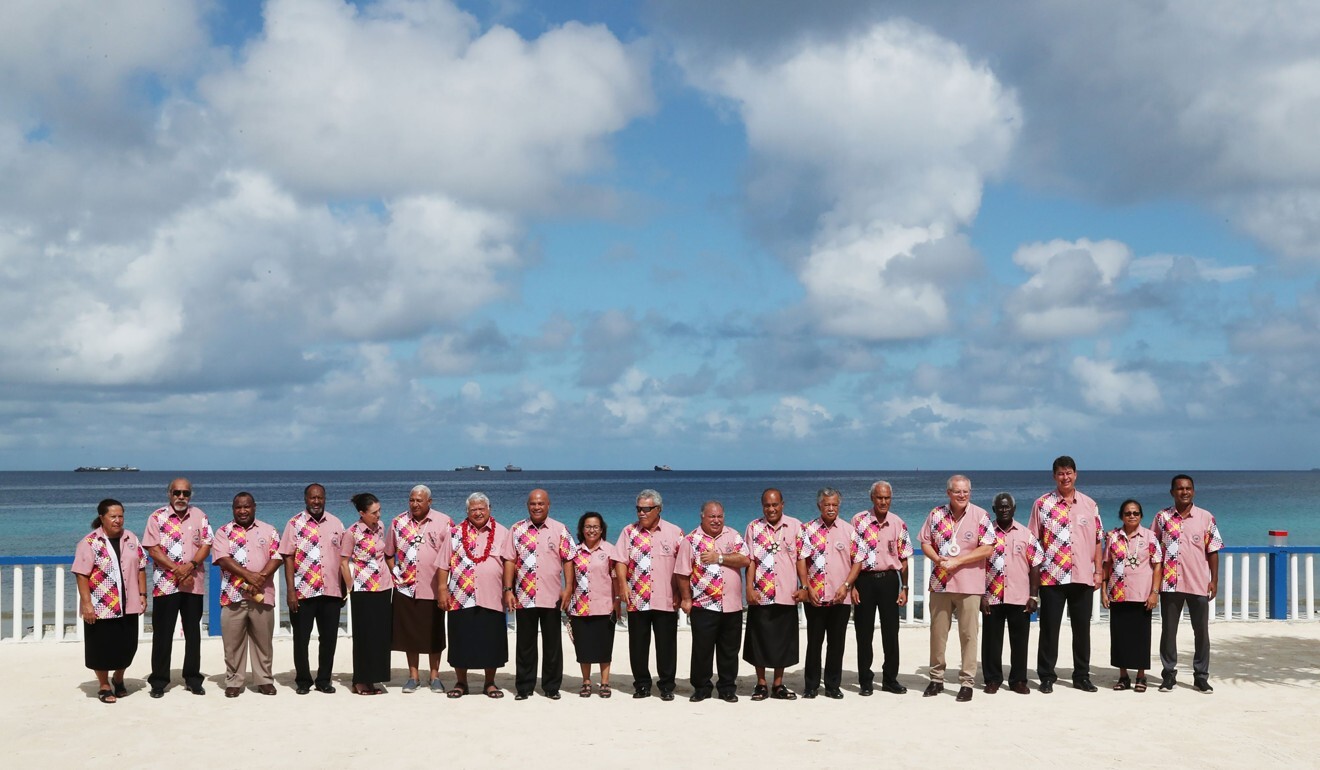 China's role in the region
While Australia has traditionally been a major donor and partner, China has made inroads over the last decade, contributing nearly US$1.4 billion in investments to the Pacific Islands since 2010, according to the Lowy Institute – though this still pales in comparison to Australia's US$6.6 billion in aid in that same period.
Since 2000, there has been a 12-fold increase in the value of Chinese exports to the region, with imports from the Pacific Islands increasing from US$45 million in 2005 to almost US$400 million in 2017.
Several island nations, such as the Solomon Islands and Kiribati, have since 2019 switched diplomatic recognition from Taiwan to Beijing, despite protests by Australia and the US.
In comparison, Australia's trade with the Pacific Islands has gradually declined although Canberra has in recent years tried to boost relations, most notably through providing
Covid-19 vaccines
and strengthening security ties through military exercises.
While Australian media reports have covered Chinese plans to build military bases across the region, including in Vanuatu, Solomon Islands and Kiribati, most security experts say this is unlikely.
A research report released earlier this year by the Australian National University's Department of Pacific Affairs found Chinese military activity remains limited to training, grants, port visits and renovating infrastructure.
A more pressing concern about China's role in the region, at least for the people of the Pacific Islands, according to a recent analysis of trade data by The Guardian, is its appetite for the Pacific's natural resources.
China took more than half the total tonnes of seafood, wood and minerals exported from the region in 2019, worth US$3.3 billion, more than the next 10 countries combined. The reporters and regional experts found the "mass extraction" is causing widespread environmental devastation, the poisoning of rivers and forests, is degrading food security and is causing a significant social and health impact on communities.
China-baked projects
Some Pacific Islands countries have sought to correct this course, with the new leader of Samoa – one of the most heavily indebted countries in the world that owes the equivalent of 20 per cent of its gross domestic product to China – pledging to shelve a US$100 million port development backed by Beijing.
The project was signed during the term of former prime minister Tuilaepa Sailele Malielegaoi, who led the country from 1998 until last month.
Renate Rivers, a former public servant and now editor of the Samoa Observer, the country's largest newspaper, said Fiame Naomi Mata'afa's decision to scrap the China-backed project was as much about "making her mark" as it was heeding regional warnings of aligning with Beijing.
"The prime minister-elect has campaign policies that she needs to fulfil and keep her word on," she said, in reference to Fiame's commitment to rely less on financial support from Beijing and prioritise other projects, such as building a new hospital, establishing a National Sports Federation and to deregulate energy production.
Rivers queried, however, whether Samoa may be strapped for cash if it ditched Chinese financial support.
"There are valid questions of how [her] government will fund these projects without following the same path as the [last] government. So, the question of being critical can't really be answered until plans have been finalised and answers have been provided as to how projects of such magnitude will be funded without following established norms," she said.
Earlier this month, Reuters reported that a World Bank-led project declined to award a contract to lay sensitive undersea communications cables to improve communications in Nauru, Kiribati and the Federated States of Micronesia, after Pacific Islands governments heeded US warnings that the participation of a Chinese company posed a security threat.
The US had detailed its security concerns in a diplomatic note to Micronesia, which has military defence arrangements with Washington under a decades-old agreement.
Asked for its response, a Chinese Foreign Ministry spokesperson told Reuters that it had encouraged Chinese companies to engage in foreign investment according to the rules and that they had "always maintained an excellent record in cybersecurity".
Collective agenda
Robert Potter, a cybersecurity expert who often works with the Australian government, said the project would have been potentially beneficial to the island nations although there could have been "hidden costs", due to dependence on loans and poor infrastructure delivery.
He added that he believed Pacific nations had become wary of the project not because of warnings from the US, but because of "quality delivery and trust".
"Large scale projects in the Pacific have not so far reduced costs and met claimed benefits even when the US and Australia have deployed the technology," he added.
Sandra Tarte, an associate professor and the director of the Politics and International Affairs school at the University of the South Pacific, said the current geopolitical environment, however disconcerting it may be to regional leaders, provided opportunities for Pacific states to leverage the interests of external powers to drive their own security agenda. Remaining united could help too, she said.
"There is a long-standing perception that if the region stands together, they can withstand 'divide and rule' tactics of outside powers, as well as advance their own collective agenda and interests, such as on fisheries or
climate change
," said Tarte.