India
Get more with myNEWS
A personalised news feed of stories that matter to you
Learn more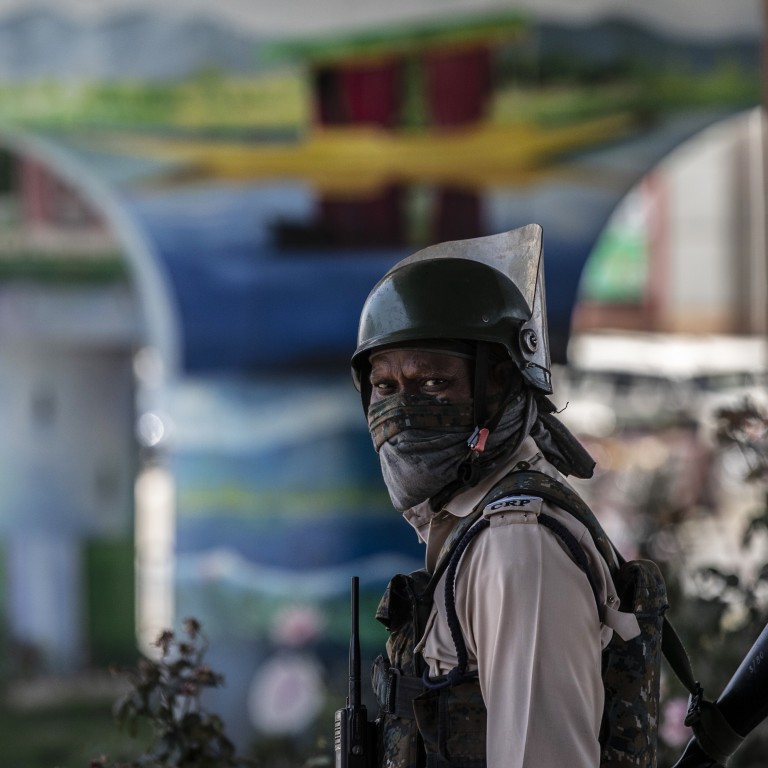 What's behind Modi's surprise talks with Kashmir leaders? Pakistan, China and the US, to name a few
The meeting comes two years after India stripped Jammu and Kashmir of its autonomy and detained thousands amid a harsh lockdown
Experts say bonhomie with Islamabad, the military stand-off with Beijing and pressure from Washington may all be considerations for New Delhi
Two years after stripping Jammu and
Kashmir
of its autonomy and detaining thousands during a harsh lockdown,
Indian
Prime Minister
Narendra Modi
held an unexpected meeting with the region's top leaders.
During the meeting, Modi promised to hold polls in Jammu and Kashmir and indicated his government would permit and observe local elections in the region, a major reversal of his policy since August 2019. Modi, however, did not specify when these polls would be held.
There was no official announcement about the Thursday meeting's agenda, but Modi tweeted after the meeting that his government was looking to conduct polls in the region soon "so that J&K gets an elected government".
Modi called the meeting "an important step ... towards a developed and progressive Jammu & Kashmir". His aide and Home Minister Amit Shah said an exercise to fix boundaries of constituencies and elections were "important milestones in restoring statehood, as promised in Parliament".
In August 2019, Modi placed hundreds under house arrest overnight and downgraded Jammu and Kashmir's semi-autonomous status, moving it under central rule. The government then announced the state's bifurcation into two federally administered provinces – Jammu and Kashmir, and Ladakh.
For months afterwards, the region remained under a communications blackout with a heavy security presence, while the Modi administration tried to introduce controversial laws that critics said were aimed at bringing about a demographic change.
But the surprise meeting signals a change in this heavy-handed approach. Leaders from different parties were invited, including former state chief ministers Farooq Abdullah, Omar Abdullah, and Mehbooba Mufti. The father-and-son duo were released in March last year, while Mufti was freed in October after spending 14 months in detention.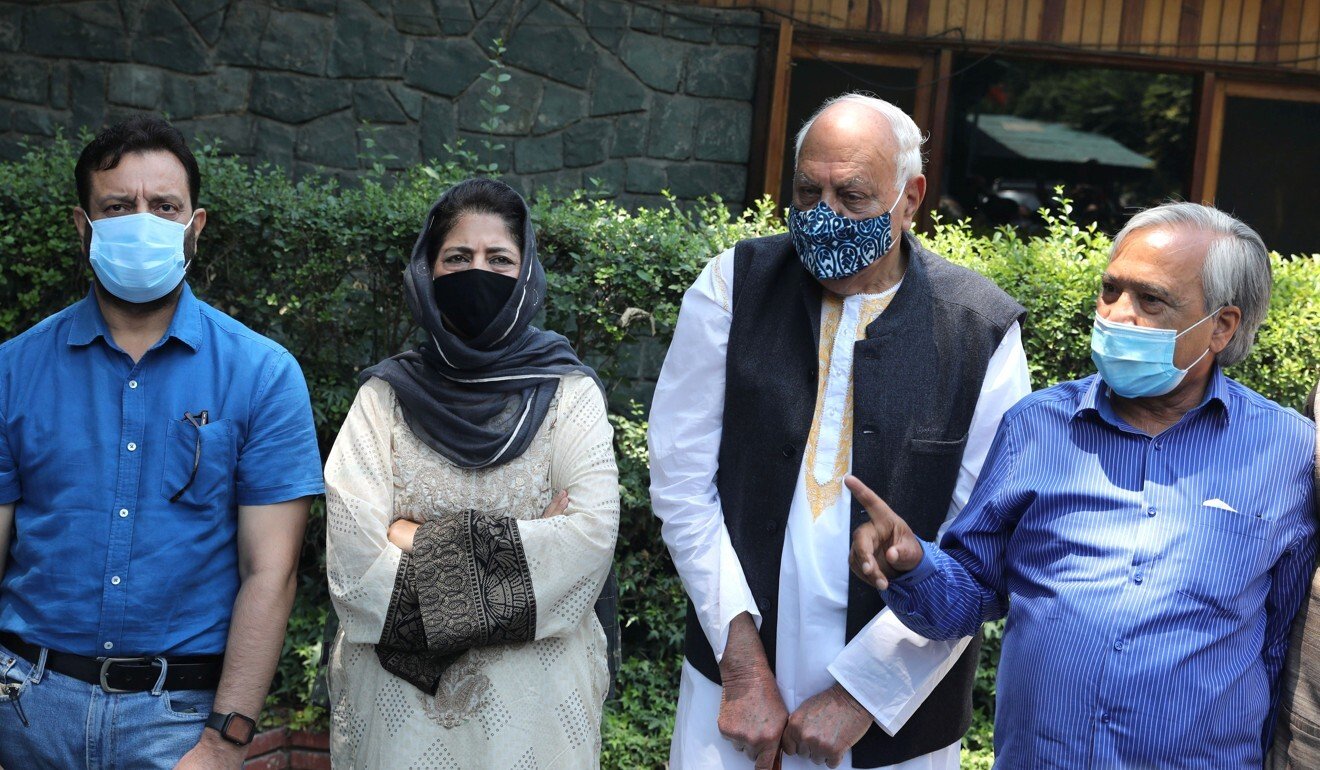 Experts believe Modi's about-turn might have been dictated by geopolitical considerations in India's neighbourhood rather than domestic concerns. Aparna Pande, director of the Washington-based Hudson Institute's Initiative on the Future of India and South Asia, said Thursday's developments could be linked to the ongoing rapprochement between rivals India and
Pakistan
.
In February, the nuclear-armed neighbours unexpectedly announced that they would uphold a 2003 ceasefire agreement. In the following months, New Delhi and Islamabad have taken baby steps towards re-establishing ties, from allowing sporting visits to resolving long-standing disputes over visas for diplomatic staff as well as holding talks over water-sharing after a gap of nearly three years.
This slowly growing bonhomie hit a roadblock earlier this month when Pakistani Prime Minister Imran Khan said his country was ready to restart talks with India only if New Delhi provided a road map towards restoring the special status of Kashmir.
Pande said she believed the key to Thursday's meeting lay in that demand.
"There is a realisation in New Delhi that unless Kashmir is part of [the discussions], Islamabad might not be ready to talk," she said. "So India wants to do something to build Pakistan's confidence, and this might be the first step."
But Islamabad's original demand for the region – that New Delhi restore Jammu and Kashmir's special status – might be difficult for the Modi administration to accept.
Stripping the region of its autonomy had long been part of the Hindu nationalist agenda of Modi's Bharatiya Janata Party (BJP); home minister Amit Shah, the prime minister's closest aide, had called the special status the "root of terrorism" and the biggest obstacle in integrating Jammu and Kashmir with the rest of India.
Should the restoration be off the table, Pande said, New Delhi might be looking at the second-best alternative.
"India can't bring back Article 370 [of the constitution, which acknowledged the special status], but what it can do is to bring back the rest," Pande said. "So, there is a move to do everything to return to the situation before August 2019, where there are political parties, there is a political apparatus, there is a Kashmir state."
This semblance of normalcy will also be important for the other challenge New Delhi expects to encounter in Kashmir – the Taliban's expected rise in Afghanistan following the withdrawal of the
United States
military, which is scheduled for September this year.
"When American troops leave, Afghanistan – under the Taliban – might provide a safe haven to terror groups that will attack India," Pande said. "So while India wants a security presence to combat this, it is also trying to assuage the political class and calm Kashmiri locals before all hell breaks loose in Afghanistan."
New Delhi realises this – this week, it came to light that the Indian government had recently held secret talks with the Taliban's political leadership in Qatar.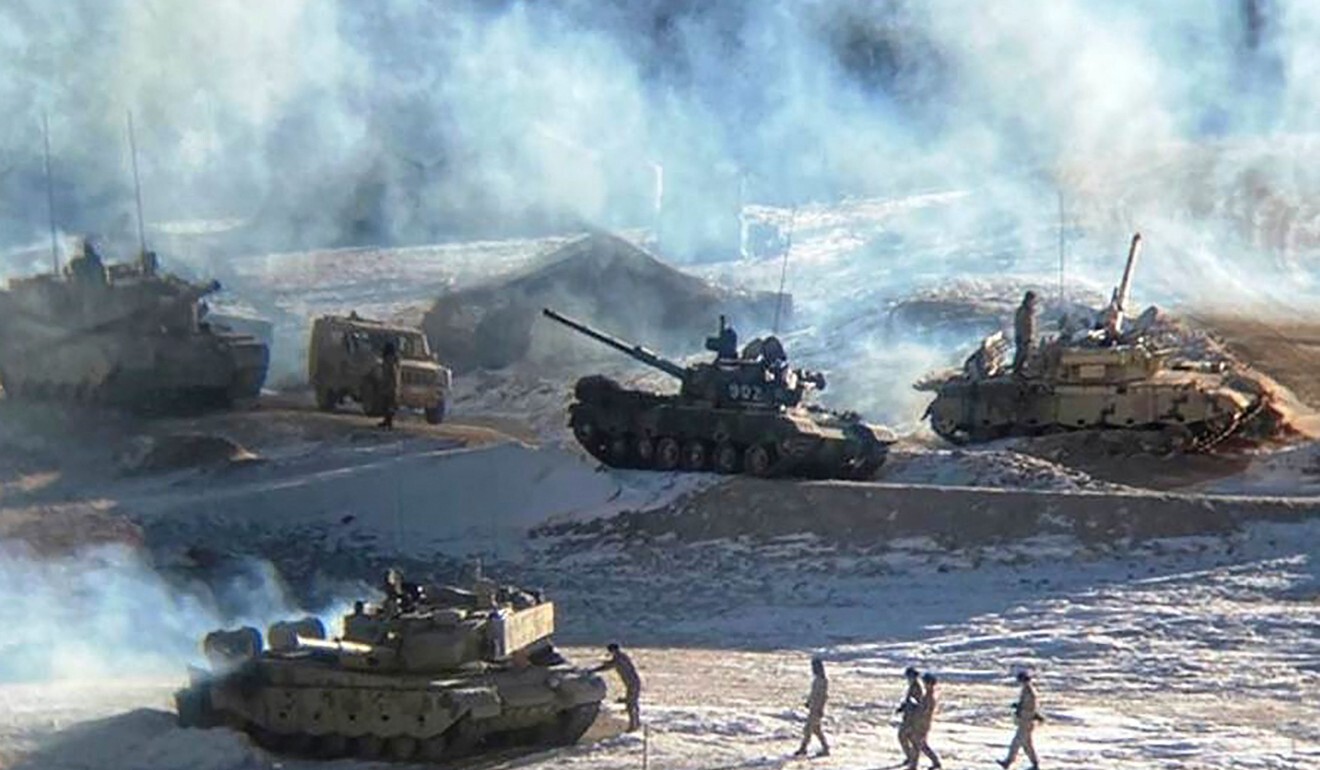 But while it braces for a possible threat from the extremist group on Kashmir's northwestern border, New Delhi must also contend with
tens of thousands of Chinese troops
on the region's northeastern border.
The military stand-off, which began in May last year, has forced India to commit soldiers, artillery and logistics to counter the Chinese presence in the area. India's chief of defence staff General Bipin Rawat this week told an Indian news channel that while both fronts remained a priority, the country was committing additional troops to the Chinese front since it was the "primary threat".
According to Sameer Patil, a research fellow in the international security studies programme at Mumbai's Gateway House think-tank, Modi's altered Kashmir policy might have a Chinese angle to it.
"Since India has a live threat in China on the Line of Actual Control [the disputed border between the two countries], such an engagement with Kashmiri political parties might be an attempt to close ranks between all the political players and present a united front against the Chinese threat," he said.
But while New Delhi looks to counter an increasingly assertive Beijing, it has also had to reckon with pressure from Washington to restore normalcy in Kashmir "as quickly as possible", with the Biden administration publicly pushing India on human rights issues in the region.
"There are other electoral steps we'd like to see [New Delhi] take and that we have encouraged them to do and will continue to do so," Dean Thompson, the US acting assistant secretary of state for South and Central Asia, said earlier this month.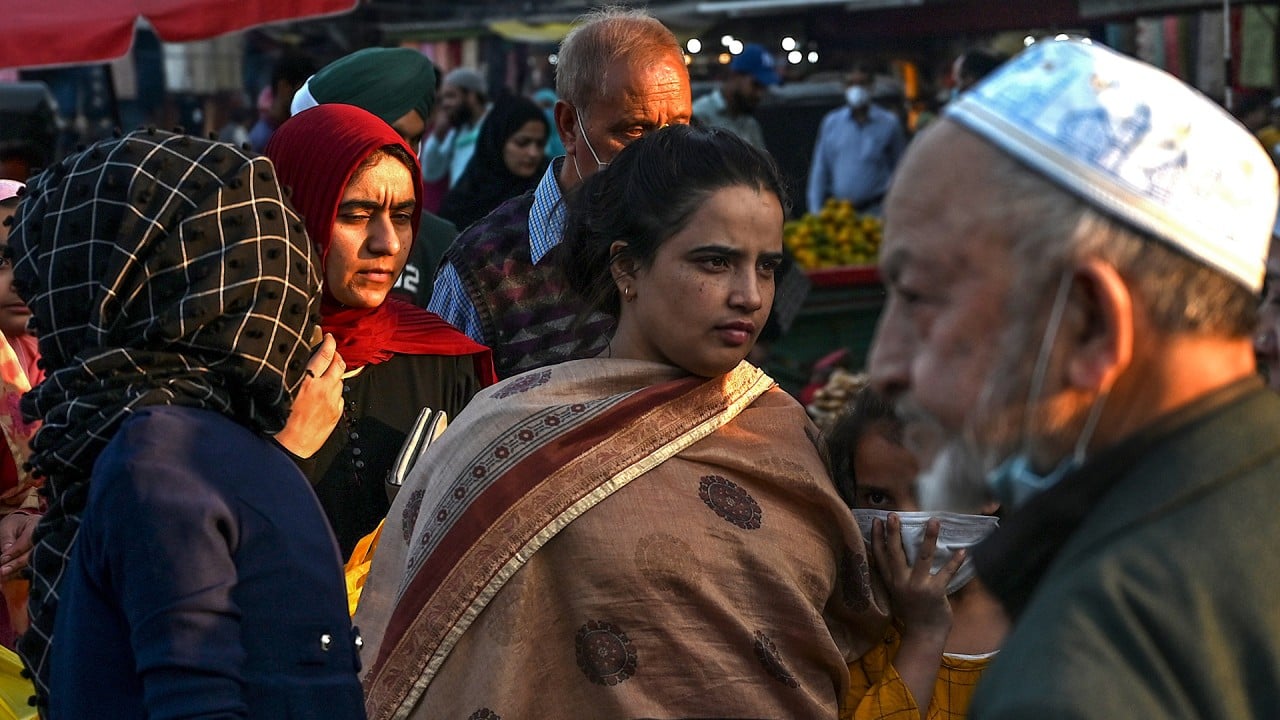 02:31
Biden's victory instills fresh hope in Kashmir over revocation of special status
Biden's victory instills fresh hope in Kashmir over revocation of special status
Patil said these words had become even more important for India in view of the border stand-off with China.
"This could be a part of the US' stick-and-carrot policy for India, so greater intelligence sharing on China and the sale of military hardware probably would have added to the carrot," he said, adding that the restrictions in Kashmir might have irked Washington, pushing them to demand concrete steps from New Delhi in exchange for help in countering Beijing.
On the ground in Kashmir, many have mixed emotions about Thursday's developments, according to a local journalist who asked not to be named for the fear of their safety.
"There are many who are nervous about what might happen, because this meeting brings back memories of Delhi's revocation of our special status," the journalist said.
There have been at least two deadly encounters in the region over the past three days – on Sunday, three armed militants were killed in Sopore, while another was killed on Wednesday in Shopian.
"This meeting is a very significant move; it hasn't happened in so many years," the journalist said. "Yet very few Kashmiris have any hope of a substantial outcome from it."
This article appeared in the South China Morning Post print edition as: Modi lifts hopes in surprise talks with Kashmir leaders