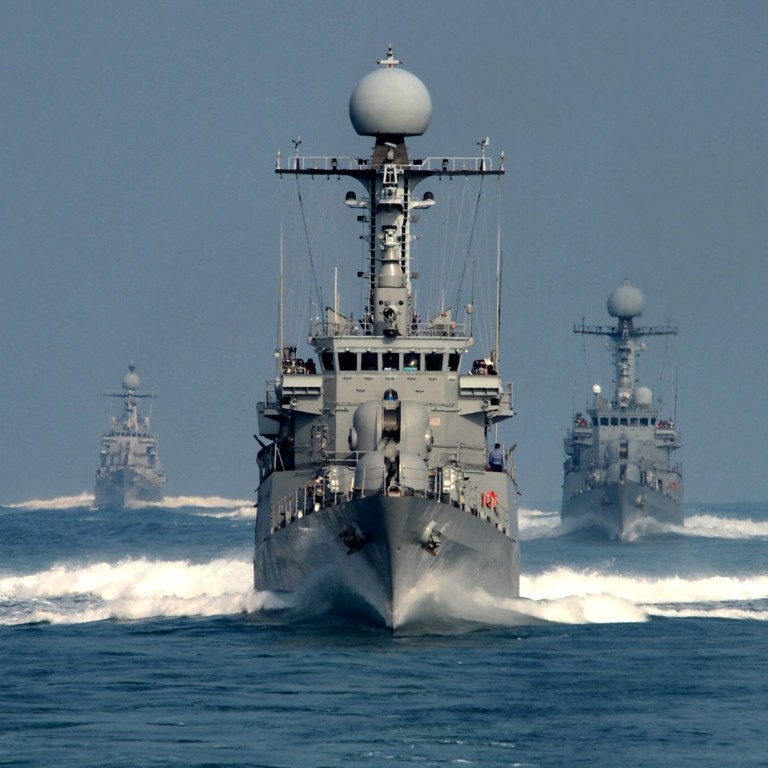 South Korea sends troops, destroyer to US-Australia military exercise for first time
The Talisman Sabre war games are widely seen as sending a strong message to an increasingly assertive China
South Korea's participation is likely to raise eyebrows in Beijing but an analyst said China's response would probably be muted
South Korea
on Monday confirmed it will for the first time take part in a major US-Australian joint military exercise next month that is widely seen as being aimed at countering an increasingly assertive
China
.
The "Talisman Sabre" war games – considered a key symbol of the countries' alliance – will take place in July, but will be roughly half the usual size due to the Covid-19 pandemic. It is the largest bilateral training activity between the
US
and
Australia
and happens every two years.
About 17,000 personnel will take part in the exercise, with 2,000 foreign forces entering Australia and undergoing a 14-day quarantine, Australian military authorities said.
South Korea's navy will send about 200 troops and a 4,400 ton-class destroyer to the Talisman Sabre exercise.
"We will take part in the exercise this year, for the first time in history, with a goal to improve our capabilities of conducting combined operations," spokesman Boo Seun-chan told journalists. South Korea took part as an observer in the 2019 exercise.
Personnel from New Zealand, Canada, the UK and Japan will also participate, while France, India and Indonesia will serve as observer nations.
Officially, Exercise Talisman Sabre is not focused on any one country, but it is viewed in the defence establishment as sending a strong message to China. A South Korean defence ministry spokesman, however, would not comment on that.
"Our position [about the exercise's nature] is clear. It is not aimed at a specific country and we are taking part in the exercise in order to bolster capabilities of carrying out combined operations," he said.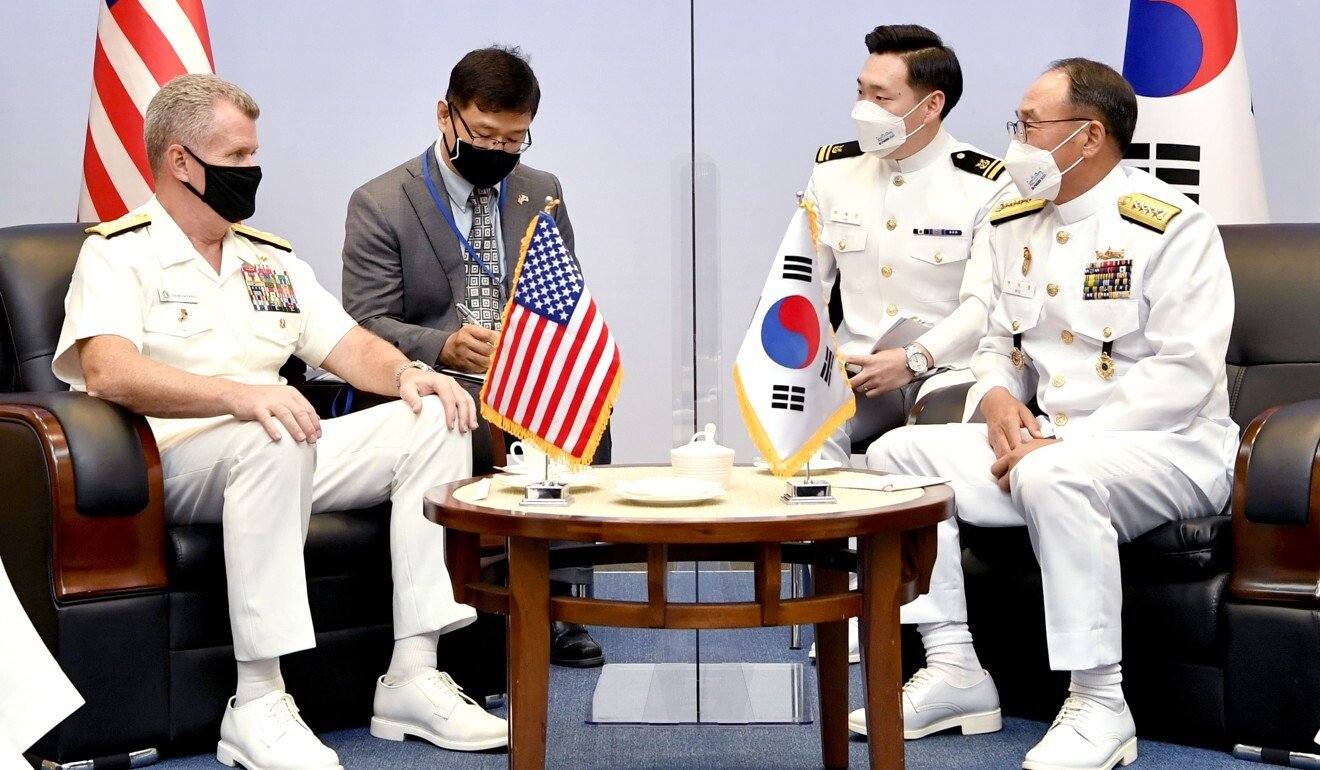 RESPONSE
Choi Kang, vice-president of the Asan Institute for Policy Studies, said Seoul's participation in the exercise was likely to raise some eyebrows in Beijing.
But Choi added that China's response would probably be tame, unlike when it hit South Korea with economic retaliation in 2017 when Seoul allowed the deployment of a highly sophisticated US missile defence system, seen as a direct threat by China.
Those measures sparked widespread anti-China sentiment among many South Koreans. "China does not want to alienate South Korea further," Choi told This Week in Asia.
South Korea's participation came after President
Moon Jae-in
and US President
Joe Biden
last month issued a joint statement saying that the two allies oppose all activities against "the rules-based international order" and commit to "maintaining an inclusive, free, and open Indo-Pacific".
They also pledged to maintain "freedom of navigation and overflight in the
South China Sea
and beyond" and emphasised "the importance of preserving peace and stability in the Taiwan Strait". Taiwan was raised for the first time during a US-South Korea summit.
Chinese Foreign Ministry spokesman Zhao Lijian relayed his government's "concern" about the joint statement, stressing Taiwan is "purely" an internal affair and warning against infringement on sovereign matters by outside forces.
Zhao also argued that every country enjoys the freedom of navigation under international law and thus there is no cause for conflict regarding the issue.
DILEMMA
In response, a presidential Blue House representative said Seoul is aware of the special relations between China and Taiwan.
It only wanted to express its stance that stability of the region is also important for South Korea in general terms, according to South Korea's state-financed KBS TV.
The official also said there is no change in the government's stance that it aims to pursue a "harmonious" strategic partnership with China, based on the solid alliance between South Korea and the US.
Lee Seong-hyon, a former researcher at the Sejoing Institute, said the joint statement has prevented Seoul from rejecting US requests to participate in the exercise.
"South Korea is facing a dilemma amid growing rivalry between China and the US. How should it act in case an armed conflict occurs between the US and China over Taiwan and the South China Sea? This is one of the most difficult conundrums Koreans have to think about," he said.
This article appeared in the South China Morning Post print edition as: Seoul to join US-Australian military drills for first time