A closer US and Russia makes India hopeful. China, not so much
India hopes the Biden-Putin summit will make balancing US-Russia ties easier – but taking delivery of Russian missile systems against US wishes could test that
Analysts say China may fear the US is trying to do a 'Kissinger in reverse', while also noting that Russia 'won't get played by the US so easily'
The relatively positive note on which the recent summit between the US and Russian presidents ended has raised hopes in India that warming ties between the former Cold War adversaries could play into New Delhi's hands.
Joe Biden
and
Vladimir Putin
met in Geneva on June 16 in what was the first meeting between the leaders of the
United States
and
Russia
since 2018. Though they made little progress on issues such as cybersecurity, Ukraine or
human rights
, both leaders left the meeting claiming some satisfaction and indicated they would continue their engagement.
The meeting gave
India hope
that even a slight warming in US-Russia relations could create space for it to strengthen its own ties with the two countries.
"The fact that the summit ended on a positive note with a possibility of further deliberations and progress is a good thing for us," said Navtej Sarna, who was India's ambassador in Washington from 2016 to 2018.
Sarna said India had wide-ranging and crucial relationships with both the US and Russia and adversarial relations between them were a source of tension for Delhi.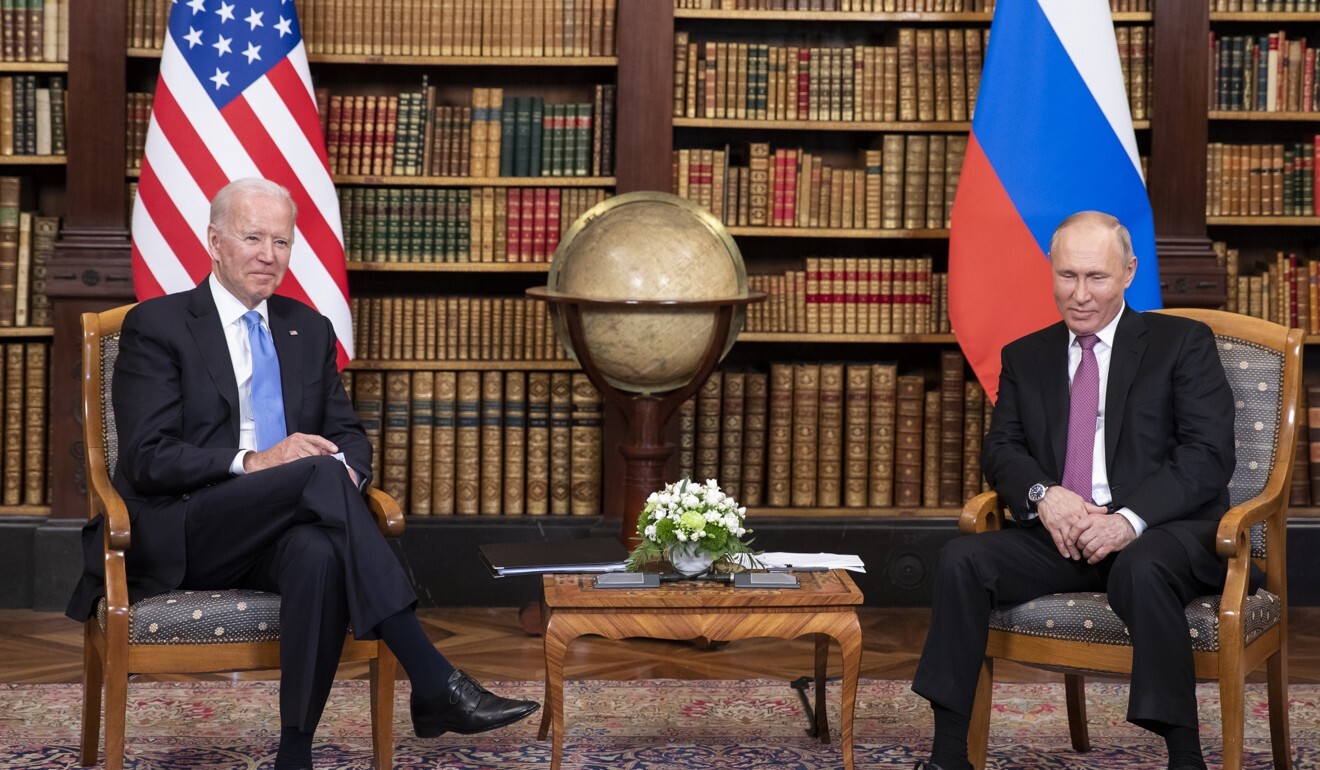 India's ties with Moscow go back to the days of the Soviet Union and the relationship remained strong even after the disintegration of the union weakened Russia's global standing.
The two countries have referred to their relationship as a "special and privileged strategic partnership" and Russia continues to be the main source of India's military hardware and supplies.
It accounts for more than 56 per cent of India's arms. The two also have plans to begin joint production in India of what Russian Foreign Minister Sergey Lavrov described during a visit to Delhi earlier this year as "state-of-the-art" military equipment. They already cooperate in nuclear energy and space technology, as well as on a number of overland and maritime links aimed at increasing trade and connectivity.
Since 2000, when Bill Clinton became the first sitting US president to visit India in more than two decades, Delhi has also begun to improve its relations with Washington and the two sides signed a "Comprehensive Global Strategic Partnership" last year, during an official visit by then-President Donald Trump.
The US has designated India a "major defence partner" since 2016 and the two countries have signed wide-ranging agreements that allow for greater defence interoperability and Delhi's procurement of high-end American weapons technology. Since 2001, the US has supplied arms worth US$18 billion to India.
The US is also India's largest trading partner with two-way trade reaching a volume of US$92 billion in the year 2019-2020.
Analysts said India has had to juggle its relations between Russia and the US as any engagement with one has often been seen with suspicion by the other.
This was the case with India's involvement with the Quad, or Quadrilateral Security Dialogue, that Washington considers a central pillar in its Indo-Pacific strategy, which is widely seen as an effort to counter
China's
rise.
Russia alleges the Quad – made up of India, the US, Japan and Australia – and the Indo-Pacific strategy are American ploys to wean India off of the close relationship it enjoys with Russia by exaggerating the China threat.
The US, on the other hand, has threatened India with sanctions to discourage it from buying Russian arms.
Nandan Unnikrishnan, a Russian expert of the Delhi-based think-tank Observer Research Foundation, said the relationship between the US and Russia had become toxic in the past couple of years during which time any engagement by India with Russia was seen as anti-American.
However, he said now the US was indicating a course correction.
"India will not have to look over its shoulder while talking to one partner and this will allow it to engage with Russia and even deepen its cooperation if required," he said.
Kanwal Sibal, a former Indian foreign secretary, agreed that the Geneva talks had raised hopes.
"If the two now talk to each other, our friendship with both cannot be objected to. It will ease India's diplomatic dilemma. The US had reservations about our ties with Russia and Russia believes we are drawing too close to the US," he said.
"India wants to keep its relations with the US and Russia de-hyphenated."
But Sibal, who also served as India's ambassador in Moscow from 2004 to 2005, said that while the summit should be seen "positively", any lowering of tensions between the US and Russia could take place only slowly.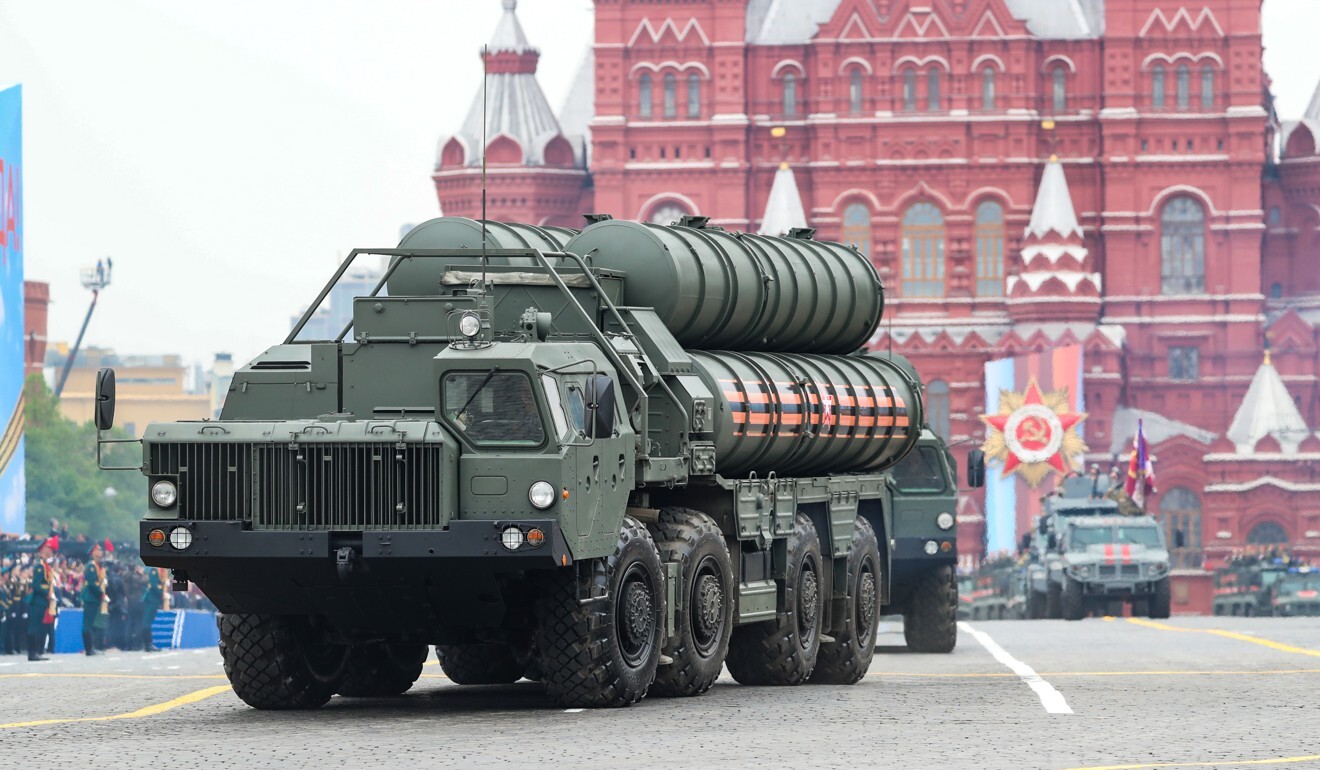 How much relations really have improved will be put to the test in the next few months when the first of five Russian S-400 Triumf air defence systems is delivered under a US$5.5 billion deal India signed with Russia in 2018. The US had threatened to impose its 2017 Countering America's Adversaries Through Sanctions Act (CAATSA) on India in response to the deal. But it may now consider backing off, wary of alienating Indian public opinion and jeopardising future talks with Russia.
However, opinion among Indian experts was divided over what effect the Geneva summit will have on
China
.
Sarna said an improved US-Russia relationship might get in the way of the Russia-China axis that had been developing in recent years.
But Gautam Bambawale, who served as India's ambassador in Beijing from 2017 to 2018, said China was aware that the US would try to dilute its strong bonds with Russia, particularly in multilateral institutions.
China-Russia relations had strengthened over many years because both countries had similar positions on many issues, Bambawale said, adding: "It will be difficult to reverse these trends with one summit meeting."
Sibal said China might be concerned that the US would do a "Kissinger in reverse" with Russia – referring to then US president Richard Nixon's visit to Beijing in 1972 which helped to divide the two communist powers during the Cold War.
"Russia, however, won't get played by the US so easily. Russia has invested a lot in its relations with China," the former foreign secretary said.
This article appeared in the South China Morning Post print edition as: a closer U.S. and Russia raises hopes in delhi