Japan
Get more with myNEWS
A personalised news feed of stories that matter to you
Learn more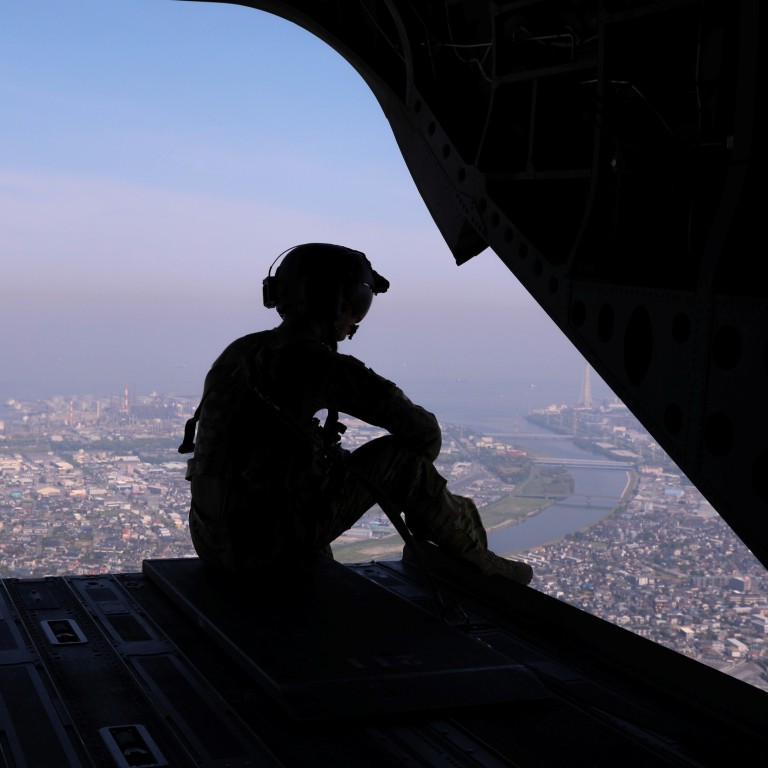 Japan sends US military 178 complaints about low-flying helicopters over Tokyo
US military helicopters have long been exempt from Japanese laws that set a minimum safe altitude for civilian aircraft
This is causing issues at Hardy Barracks, a US military facility in the heart of the Japanese capital whose heliport is a travel hub for US officials
US
military helicopters flying low over Tokyo have spurred a torrent of complaints from residents of the Japanese capital in recent years, with one observer warning of a "public-relations nightmare" for Washington if an accident should occur.
Between April 2017 and December last year, no fewer than 178 complaints – nearly four a month, on average – were catalogued by
Japan
's
Mainichi
newspaper, which has been running a campaign to monitor the activities of US military aircraft over the city and reported that Japan's Defence Ministry had notified the US military about the complaints.
Around 80 per cent came from residents of Tokyo's Setagaya Ward, which aircraft have to fly over to get between either the US military's Yokota Air Base or Naval Air Facility Atsugi and Hardy Barracks – a facility that also houses the Akasaka Press Centre and is located in the heart of the Japanese capital.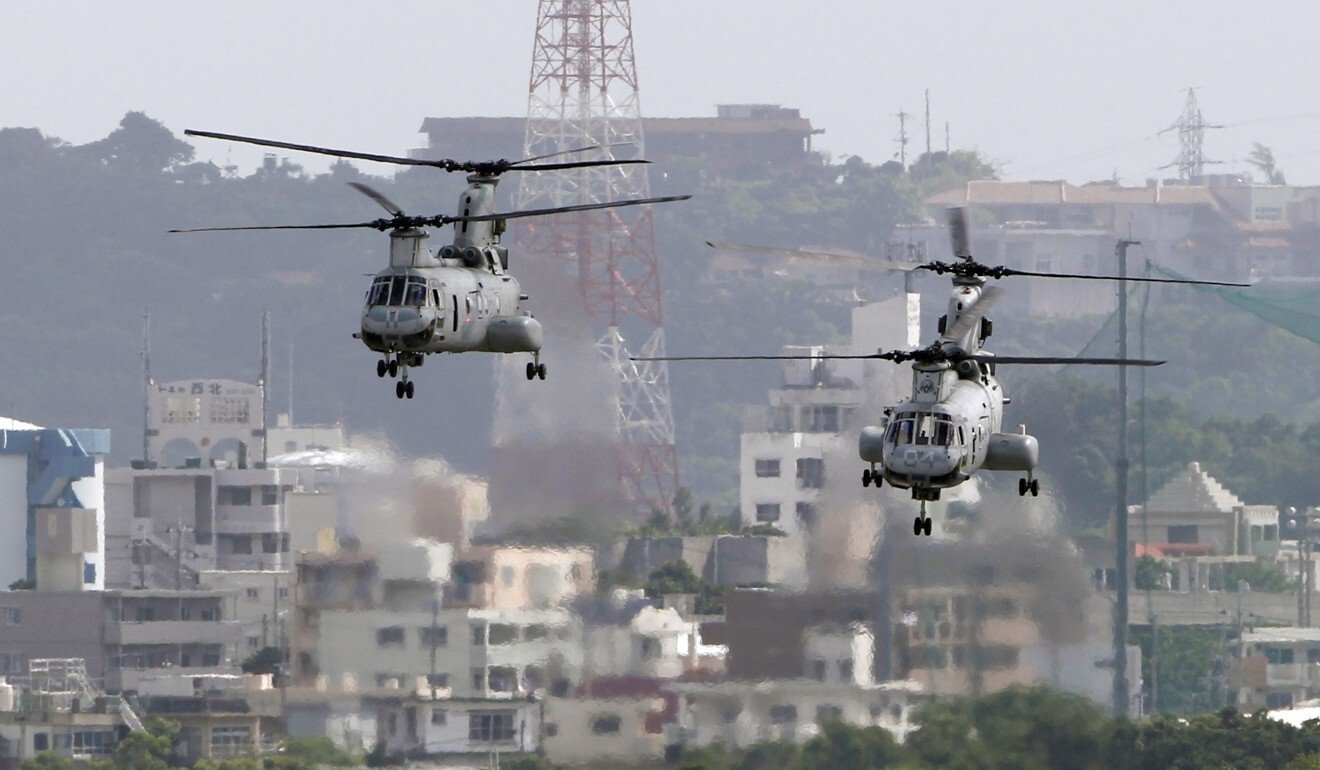 US military helicopters have long been exempt from Japanese laws that set a minimum safe altitude for civilian aircraft under agreements signed in the wake of Tokyo's surrender at the end of the second world war, but public opposition to this special status has become a hot-button issue recently.
Prime Minister
Yoshihide Suga
told a parliamentary debate in March that it was "only natural" for US forces to "fly in accordance with the rules", adding that Tokyo had asked Washington for further details – and an explanation – following the reports of low-flying military aircraft. Japan's Defence Ministry declined to comment for this article.
US Forces Japan defended its use of the heliport at Hardy Barracks – a 2.7-hectare former Imperial Japanese Army base surrounded by high-rise tower blocks and the sprawling nightlife and shopping district of Roppongi – saying in a statement that its "primary function is to support official travel for US officials".
"This is no different from [Japanese government] officials departing Tokyo by air to visit US installations" who must fly low to avoid Haneda International Airport's airspace, it said, further stressing that the US military "adheres to bilateral agreements" and "at no time will a military flight be authorised for sightseeing or leisure purposes".
Hardy Barracks, which is also home to the
Stars and Stripes
military newspaper's Japan bureau and accommodation for visiting US forces personnel, was former President
Donald Trump
's point of arrival in Tokyo on his official visits in 2017 and 2019. Its heliport is also regularly used by other senior US government and military officials.
Garren Mulloy, a professor of international relations at Daito Bunka University who specialises in military issues, said US military helicopters have been operating at low levels above Tokyo for "many years and without an adequate explanation".
"The US side denies it is breaking the rules, but as far as I can see the rules are very badly defined and that means the US military is defining them in the way that is best for them, meaning they can effectively do what they want," he said.
Under Japanese law, civilian aircraft in residential areas must maintain a safe altitude of at least 300 metres (984 feet) above the tallest nearby building. US military aircraft were exempted from this minimum altitude requirement under legislation based on the US-Japan Status of Forces Agreement, signed in 1960, with US Forces Japan telling the Mainichi in March that a 1999 follow-up agreement aimed at closing the loophole did not apply to helicopters.
Yet concerns have been raised over the consequences of an aircraft malfunction or forced emergency landing in a huge metropolis such as Tokyo, which has few open spaces. There have been repeated incidents involving US military helicopters in Japan's southernmost Okinawa Prefecture, which hosts around 30,000 US troops at a number of bases.
As recently as June 2, a US Marine Corps UH-1 helicopter with a crew of five reported an engine fault and was forced to land in a field on Tsuken Island, about 4km southeast of Okinawa Island. There were no reports of injuries or damage to property and the aircraft came down around 120 metres from the nearest home, local media reported.
Another issue is falling parts, including an incident in December 2017 when a metal window frame fell from a CH-53 transport helicopter approaching US Marine Corps Air Station Futenma into the grounds of a junior school, with a child being injured by the flying debris.
"It is certainly not unusual for bits to fall off helicopters and usually it is fairly small pieces, but even these can cause a lot of damage," said Mulloy, the professor of international relations.
If a piece of aircraft were to plummet to the ground from the skies above Tokyo, or a helicopter lost power and had to crash land in the densely populated capital, then "they will have a public-relations nightmare on their hands", Mulloy said, referring to the US military.
Hardy Barracks has been the target of organised local opposition for decades in Japan, with its permanent closure being repeatedly called for by Tokyo Metropolitan Government and the local assembly of Minato ward since 2004. The central government has said the base is protected under the Status of Forces agreement, however, and could only be closed with Washington's consent.
This article appeared in the South China Morning Post print edition as: US army helicopters whip up a storm