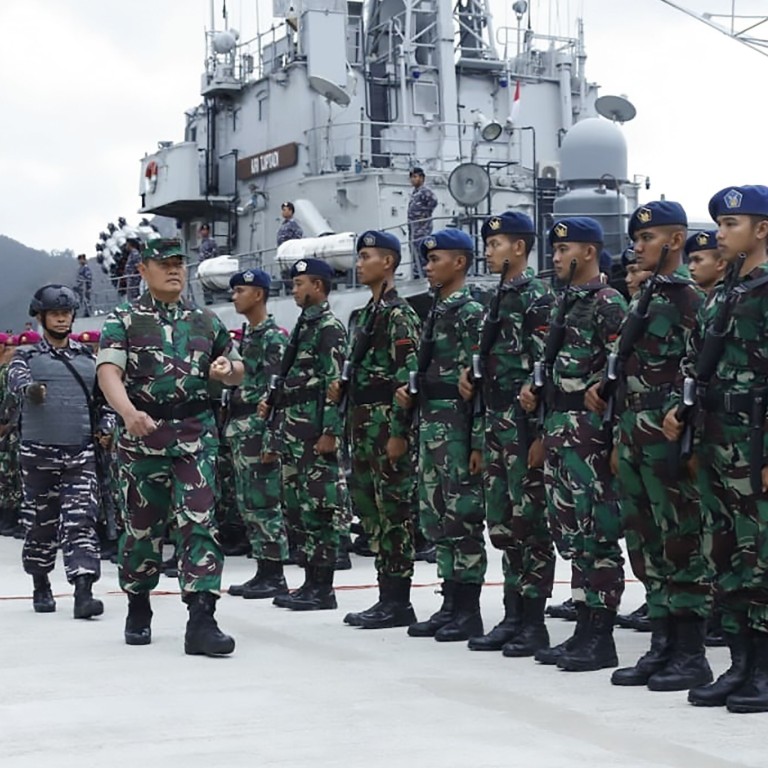 US funds Indonesian maritime training centre at edge of South China Sea to counter 'domestic and transnational crime'
Funding for the new US$3.5 million centre in Batam, in Indonesia's Riau Islands, reaffirms Washington's status as Jakarta's closest defence and security partner
Like its neighbours, Jakarta is caught in the middle of rising US-China competition, but is benefiting from it by maintaining good relations with both
Indonesia
and the
United States
have started the construction of a new US$3.5 million maritime training centre at the strategic meeting point of the
South China Sea
and Malacca Strait, reaffirming Washington's status as Indonesia's top defence partner amid its ongoing battle with
China
for influence in Southeast Asia.
The training centre will be owned and operated by Indonesia's Maritime Security Agency, or Bakamla, one of the bodies tasked with overseeing its vast territorial waters and exclusive economic zone. Its parent agency is the Coordinating Ministry for Political, Legal, and Security Affairs.
Bakamla will use the centre to "improve our personnel capabilities in responding to the challenges of ensuring security and safety at sea", according to Rear Admiral (Navy) Tatit Eko Witjaksono from the Indonesian military's International Cooperation Centre.
The facility will include classrooms, office space and a vessel launch ramp, and can accommodate up to 50 students and 12 instructors.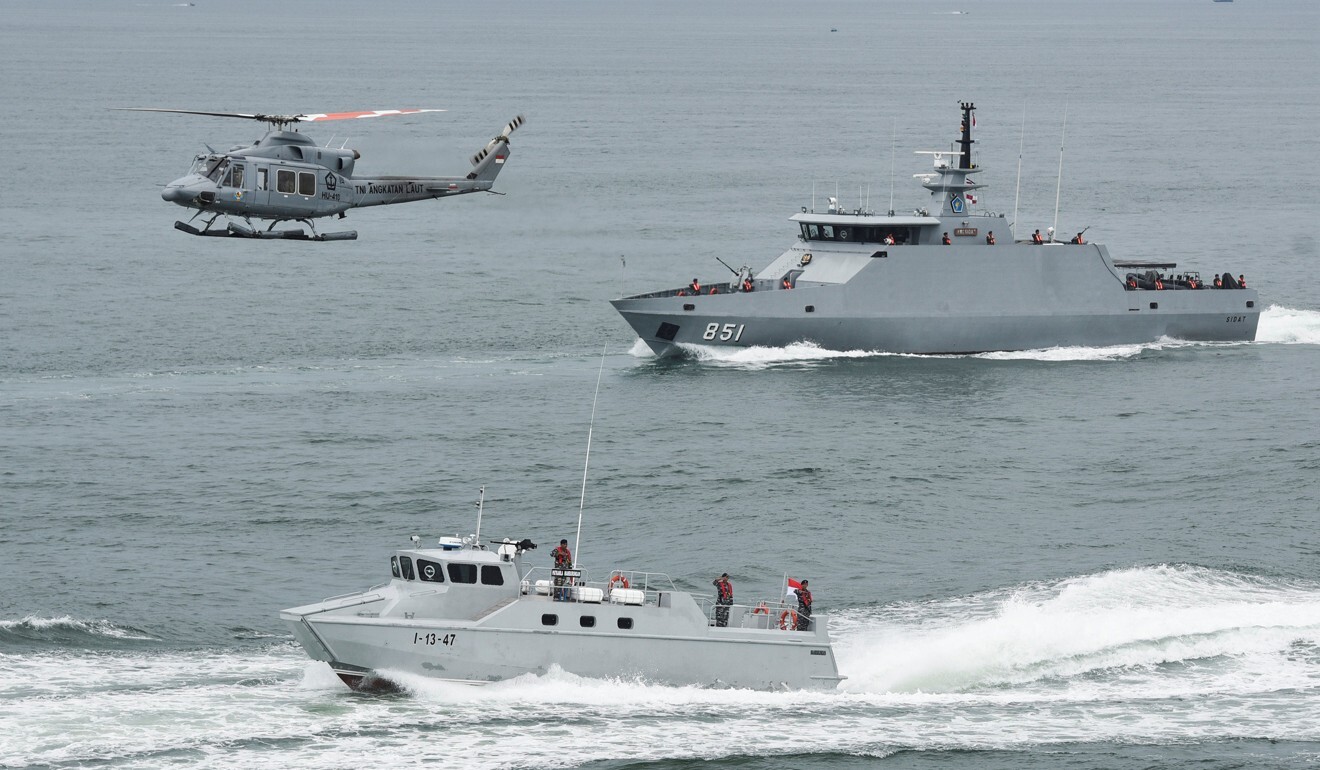 "As friends and partners of Indonesia, the United States remains committed to supporting Indonesia's leading role in advancing regional peace and security by countering domestic and transnational crime," US ambassador to Jakarta Sung Y Kim said in a statement posted on the US Indo-Pacific Command website on Friday.
Kim added that the US has provided equipment, support, training and technical assistance to Bakamla since its formation in 2014 as part of an "ongoing US effort" to partner with Indonesia to combat transnational crime.
Gilang Kembara, a researcher at the Centre for Strategic and International Studies (CSIS) Indonesia, said the establishment of the training centre underlines the US' long-held position as Indonesia's most established defence and security partner.
"They have not only provided us with financial assistance, but they also have provided us with substantial assistance, including by building this training centre, training the armed forces, and assisting the Bakamla in maritime law enforcement," Gilang said.
The training centre will also provide a boost to Bakamla's future, he added.
"The Indonesian Navy is augmenting its constabulary function through the empowerment of Bakamla as the country's primary maritime law enforcement agency. As a new government body, Bakamla needs [to undergo] more resource training and acquire more assets so it can carry out its main tasks and functions."
According to the US Department of State, Indonesia received nearly US$39 million last year from the US in military education and training funds, as well as military financing and security assistance. Indonesia also got more than US$5 million in defence institutional capacity building support, including to enhance maritime security, between 2016 and 2020.
Collin Koh, research fellow at the Institute of Defence and Strategic Studies in Singapore, said the new
training centre shows that Indonesia would welcome foreign assistance in diverse forms such as funding, training support, and in this case, infrastructure development.
"I don't see Jakarta's intention as anything more than seeking to benefit from such capacity-building assistance from external parties, not least in this case the US," Koh said.
US-China tensions
Like its Southeast Asian neighbours, Indonesia has been caught in the middle of rising US-China competition in the last few years, but the country has been successful at maintaining its good bilateral relationships with both major powers without abandoning its bebas aktif (free and active) foreign policy, which dictates it must remain neutral and non-aligned.
"It appears that while economically more dependent on China, Indonesia would incline more towards the US in the defence and security field," Koh said.
"In recent days there's been a spate of joint training exercises, notably the days-long [Reconex 21-II military drill] between the Indonesian and US Marine Corps in Java."
During the exercise, Indonesian and US Marine troops engaged in urban operation tactics and urban combat, among others.
China has also tried to enhance defence and security ties with Indonesia, including through the PLA Navy's recent assistance in the recovery operations of the sunken Indonesian submarine KRI Nanggala, but "these initiatives continue to lag behind those with the US," Koh said.
What China lacks in defence assistance, it makes up for in investment and trade. China was Indonesia's second biggest foreign investor last year with US$4.8 billion in realised investment, behind Singapore.
It was also Indonesia's largest trading partner in 2020, with US$71.4 billion in total trade volume, dwarfing the US$27.2 billion trade volume Indonesia posted with the US.
The attempt to maintain good relationships with both the US and China has reverberated across the region, and the result has been "generally successful", Koh said.
"Asean countries big or small have been consistently seeking to, and generally successful in, exercising their agency and asserting strategic autonomy," Koh said, referring to the Association of Southeast Asian Nations.
"Singapore, for instance, has enjoyed buoyant economic ties with China and maintained closer security partnership with the US."
This article appeared in the South China Morning Post print edition as: US funds training centre at edge of South China Sea