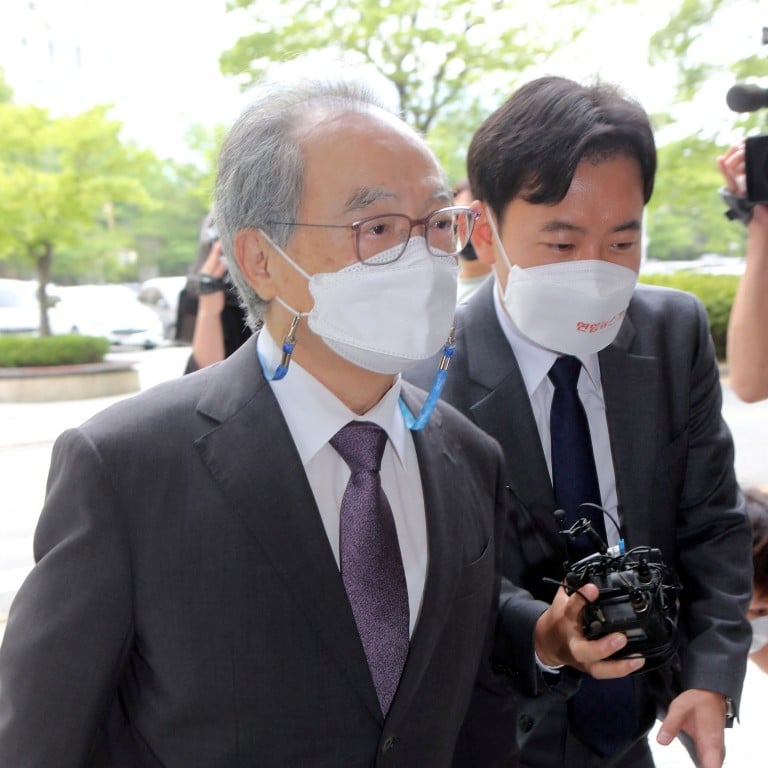 South Korean ex-mayor jailed for sexual harassment in fresh blow to President Moon Jae-in's Democratic Party
Oh Keo-don, 72, is the third head of a provincial government in South Korea to have become ensnared in a sexual assault case in as many years
The late mayor of Seoul Park Won-soon and former South Chungcheong Governor Ahn Hee-jung, both Democratic Party members, were also accused
The former mayor of Busan,
South Korea
's second largest city, was on Tuesday sentenced to three years in prison for sexually harassing two female employees in a blow to President
Moon Jae-in
's ruling Democratic Party ahead of next year's presidential election.
Oh Keo-don stepped down as mayor of the city of 3.5 million that hosts Asia's biggest film festival last year following allegations he acted inappropriately towards subordinates.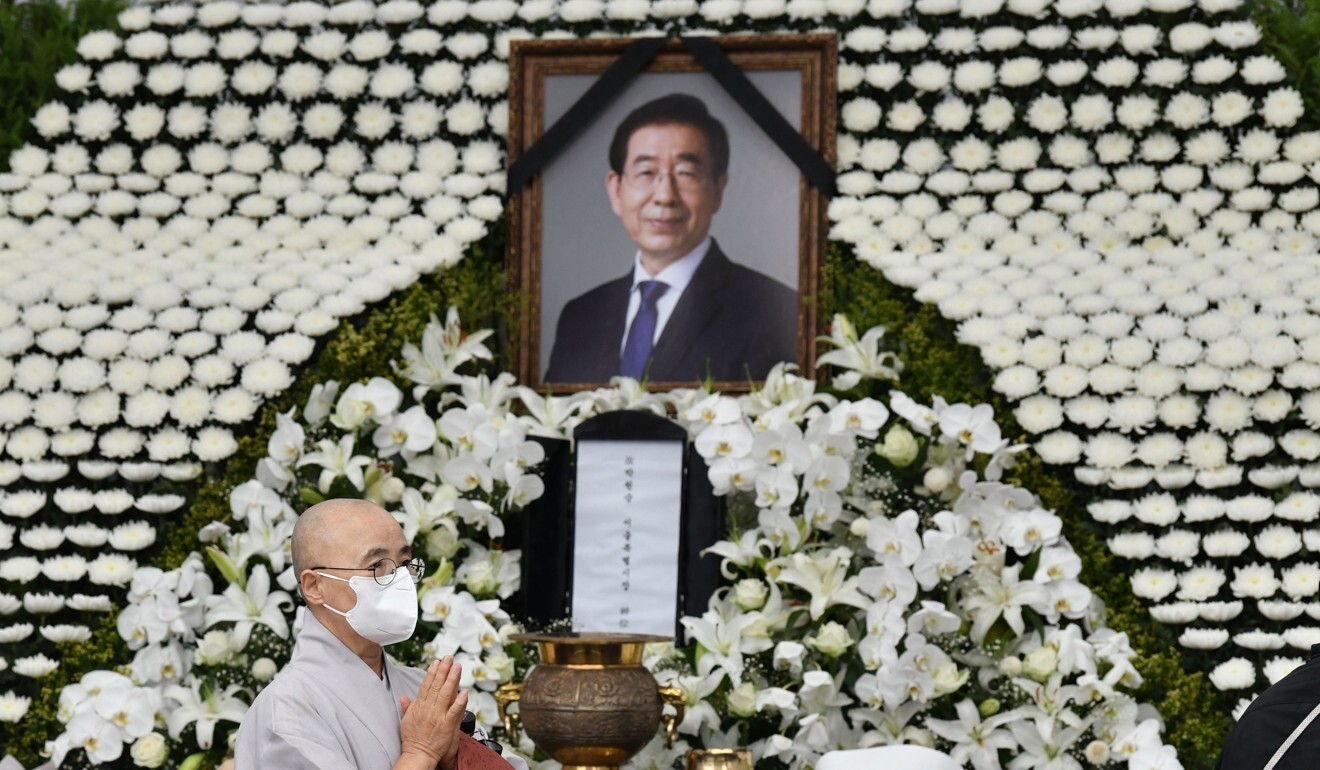 Both men are from Moon's Democratic Party, which suffered crushing defeats in by-elections for their posts in April, giving the conservative opposition fresh momentum ahead of next year's presidential poll.
Oh, 72, insisted on Tuesday that any contact was accidental but before entering court told reporters: "All faults lie in me."
Busan District Court Judge Ryu Seung-woo said the former mayor abused "his superior position" to commit workplace sexual harassment, and accepted prosecutors' arguments that one of the victims had experienced post traumatic stress after being sexually assaulted by her boss.
"The victim must have felt tremendous psychological trauma because of what happened to her in the workplace", Ryu said, according to Yonhap news agency.
"It is reasonable to predict that the pain she was suffering only grew larger as the case received intense public interest and the investigation dragged on."
The judge urged Oh, who unsuccessfully pleaded that dementia and cognitive problems had caused his abusive behaviour that he said was unintentional, "to empathise more" with the victims.
Oh is the third provincial government head to have become ensnared in a sexual assault case in South Korea in as many years.
Ahn Hee-jung, 56, stepped down as governor of South Chungcheong Province in 2018 after his former secretary, Kim Ji-eun, claimed in a television interview that he had raped her four times.
The close political ally of Moon was convicted of sexually assaulting Kim by abusing his senior position and
was sentenced to 42 months in prison in 2019
in one of the most high-profile sexual misconduct cases in this country.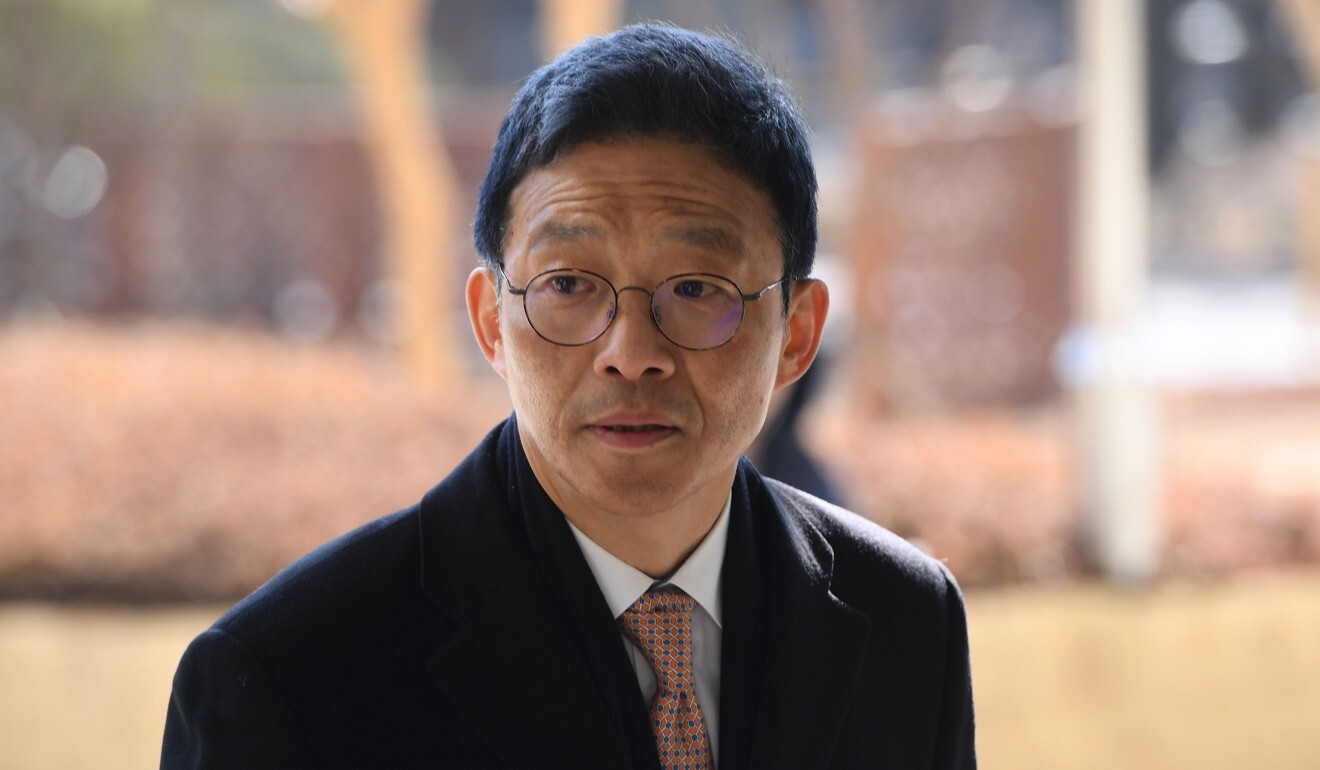 Oh, Ahn and Park – the former mayor of Seoul who died by apparent suicide – were all members of Moon's Democratic Party, which put in a strong showing in both the 2018 local elections and 2020 parliamentary elections.
However, in local by-elections held in April to fill the vacant mayoral posts in Seoul and Busan, candidates from the opposition People Power Party defeated ruling party candidates by wide margins.
The victories by the main conservative opposition came amid growing public resentment against Moon's liberal government sparked by the
sexual harassment
scandals, skyrocketing housing prices and alleged land speculation by public servants.
Additional reporting by Agence France-Presse
This article appeared in the South China Morning Post print edition as: Ex-mayor jailed for sexual harassment