Myanmar
Get more with myNEWS
A personalised news feed of stories that matter to you
Learn more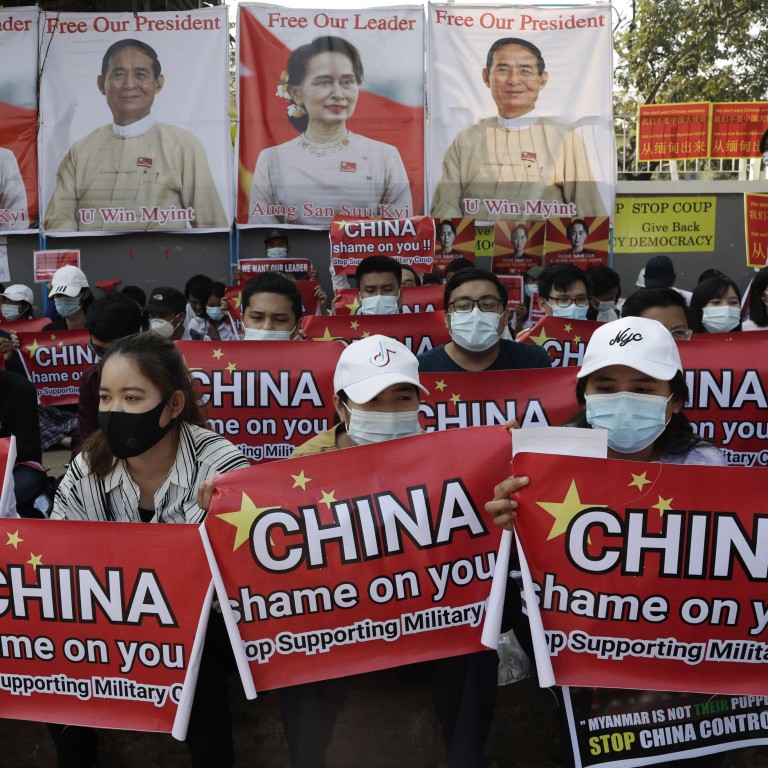 As the West leaves a void in Myanmar, China ignores its own advice to invest
While China's official guidelines have previously cautioned against investing in conflict zones, the temptations in Myanmar are strong. Indeed, under the junta, joint development projects appear to be accelerating
Some analysts say it is a dangerous strategy, as instability endangers billions of dollars. Others say the potential rewards – including rare earth minerals and access to the Indian Ocean – outweigh the risks
In May,
Myanmar
media reported that the ruling junta had reorganised committees that work on the country's joint projects with
China
, ousting all civilian leaders and replacing them with its own appointees.
The personnel changes were made to the China-Myanmar Economic Corridor Joint Committee – which oversees a 1,700km infrastructure development plan that will connect Kunming, the capital of Yunnan in southwest China, with Myanmar's major economic hubs – and the committee overseeing the Myanmar-China Cross Border Economic Cooperation Zones, to be built in Shan and Kachin states.
These developments suggested to some observers that efforts were being made to normalise
China-Myanmar ties
, views given extra weight by an early June meeting between the architect of Myanmar's recent coup, senior general Min Aung Hlaing, and the Chinese Ambassador to Myanmar, Chen Hai. In a statement after the meeting, Chen referred to Min Aung Hlaing as the leader of Myanmar.
China's Foreign Minister Wang Yi then asserted during a meeting with his counterpart Wunna Maung Lwin in the Chinese city of Chongqing that Beijing "has supported, is supporting and will support Myanmar in choosing a development path that suits its own circumstances".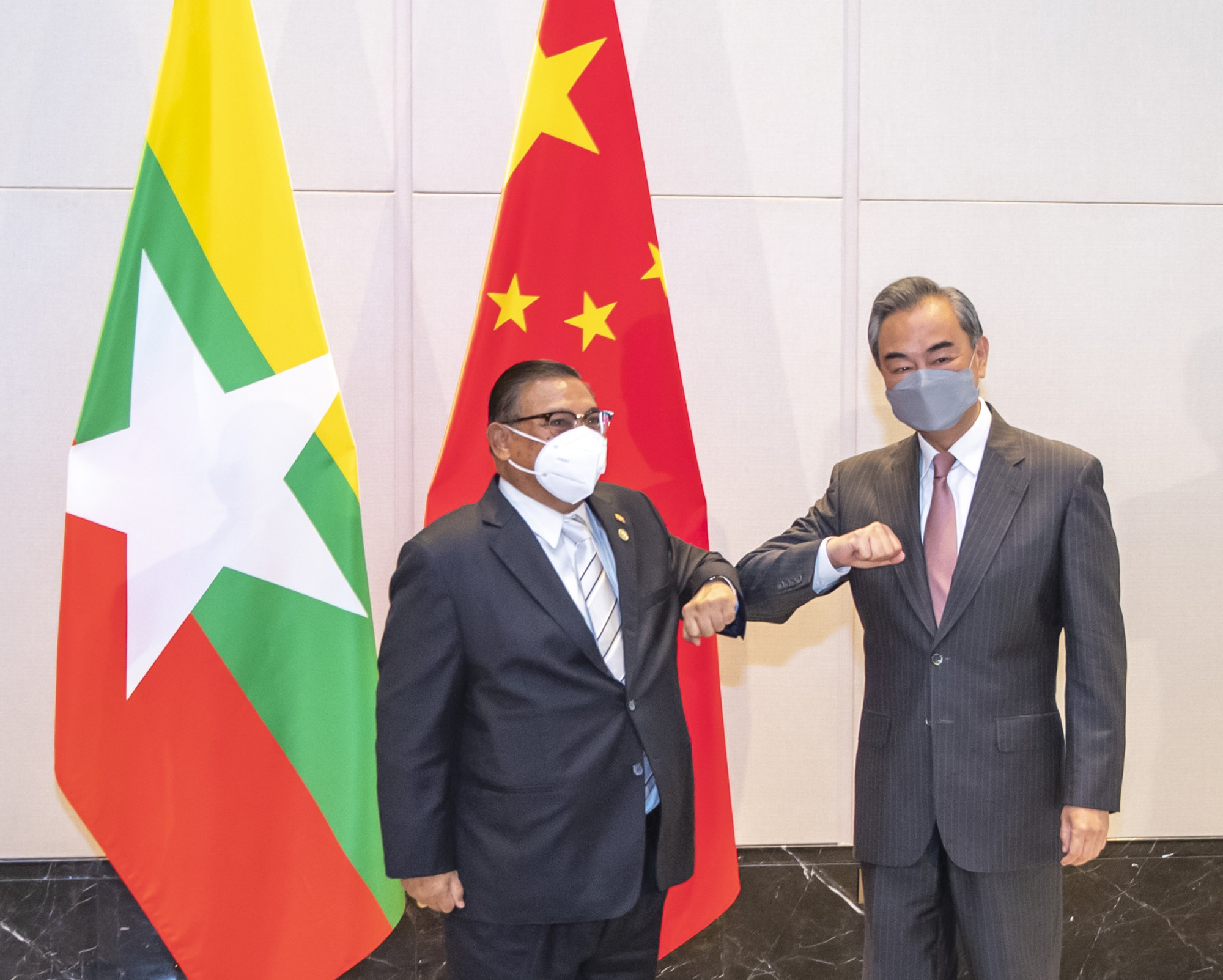 Lucas Myers, a programme associate at the Wilson Centre's Asia Programme, said China was clearly committed to the economic corridor given Chinese President
Xi Jinping's
visit to Myanmar last year.
"Beijing currently views the junta as likely to hold onto power, and it therefore hopes to leverage its pragmatic support of the Tatmadaw to advance its stalled projects," Myers said.
However, Yun Sun, senior fellow and co-director of the East Asia programme and director of the China programme at the Stimson Centre, said Wang's comments did not imply that China unconditionally supported the military government.
"Beijing will say it supports Myanmar in choosing its own development path. How could it not? And who constitutes 'Myanmar'? The military, just like the NLD, is an intrinsic component of the country," Sun said, referring to the National League for Democracy, the civilian government ousted by the military.
But China's willingness to advance development projects with the military government could lead to the false impression that a "new normal" was emerging under the military dictatorship, said Jason Tower, the country director for the Myanmar programme of the United States Institute of Peace.
"[Providing] economic support to their patrons in the junta risks plunging China further into the rapidly escalating violence," Tower said.
Myanmar, a country of 54 million, has seen strong domestic opposition against the junta since it seized power from the elected government in February. Hundreds of new people's defence groups have formed across the country, targeting the military's efforts to control local administrative functions.
Asean, or the
Association of Southeast Asian Nations
, is working to ensure that it continues to lead the response to the crisis in Myanmar but despite issuing a five-point consensus in April calling for the immediate cessation of violence and the appointment of a special envoy to facilitate dialogue among all parties, these points appear no closer to implementation.
In the meantime, given China's status as Myanmar's most important economic and diplomatic backer and its reluctance to take a tougher stance, there is growing speculation that China is looking to fill the void left by Western countries, many of which have imposed sanctions and refused to do business with the military government.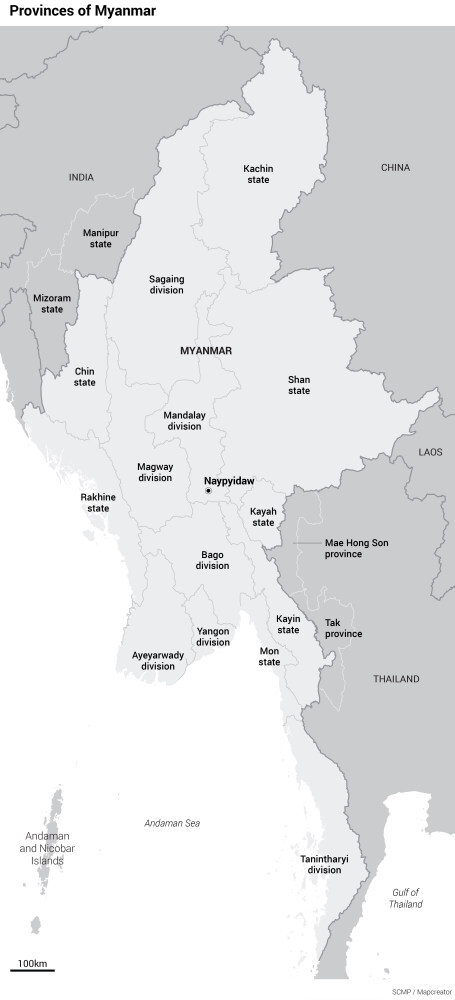 Upping the pace
Tower from the US Institute of Peace said that over the past two months the military had further signalled its intention to speed up projects especially in Kachin, Shan and Rakhine states, which are the entry and exit points for the economic corridor.
In Kachin state, the Cross-Border Economic Cooperation Zone backed by a consortium of Yunnan-based companies was approved, while in Shan state, authorities have pushed to open a new trade route critical to another cross-border zone at Chinshwehaw.
Over in Rakhine state, mega-energy projects have gone ahead, with the military also speeding up implementation plans for the Kyaukphyu Special Economic Zone and Port project, Tower said.
Two key investors – China Power, which is involved in the Rakhine energy project, and the Hengyi company, which is involved in the Kachin mega-project – recently issued press releases "boasting of the milestones achieved under the junta's rule", Tower said.
"While these companies may gain over the short term, this is an extremely dangerous strategy," Tower said, adding that the junta's key advisers such as Ko Ko Hlaing had invested significant efforts into trying to convince the Chinese side that the previous civilian government was dragging its feet and wasting China's time.
"China now faces the risk of falling into a trap, further investing billions of dollars into an extremely fragile context which simply lacks the stability needed to provide a foundation for mega-projects of this nature.
"This poses serious risks to China's
Belt and Road Initiative
," Tower added, referring to the global development strategy created by Beijing to improve connectivity in the region.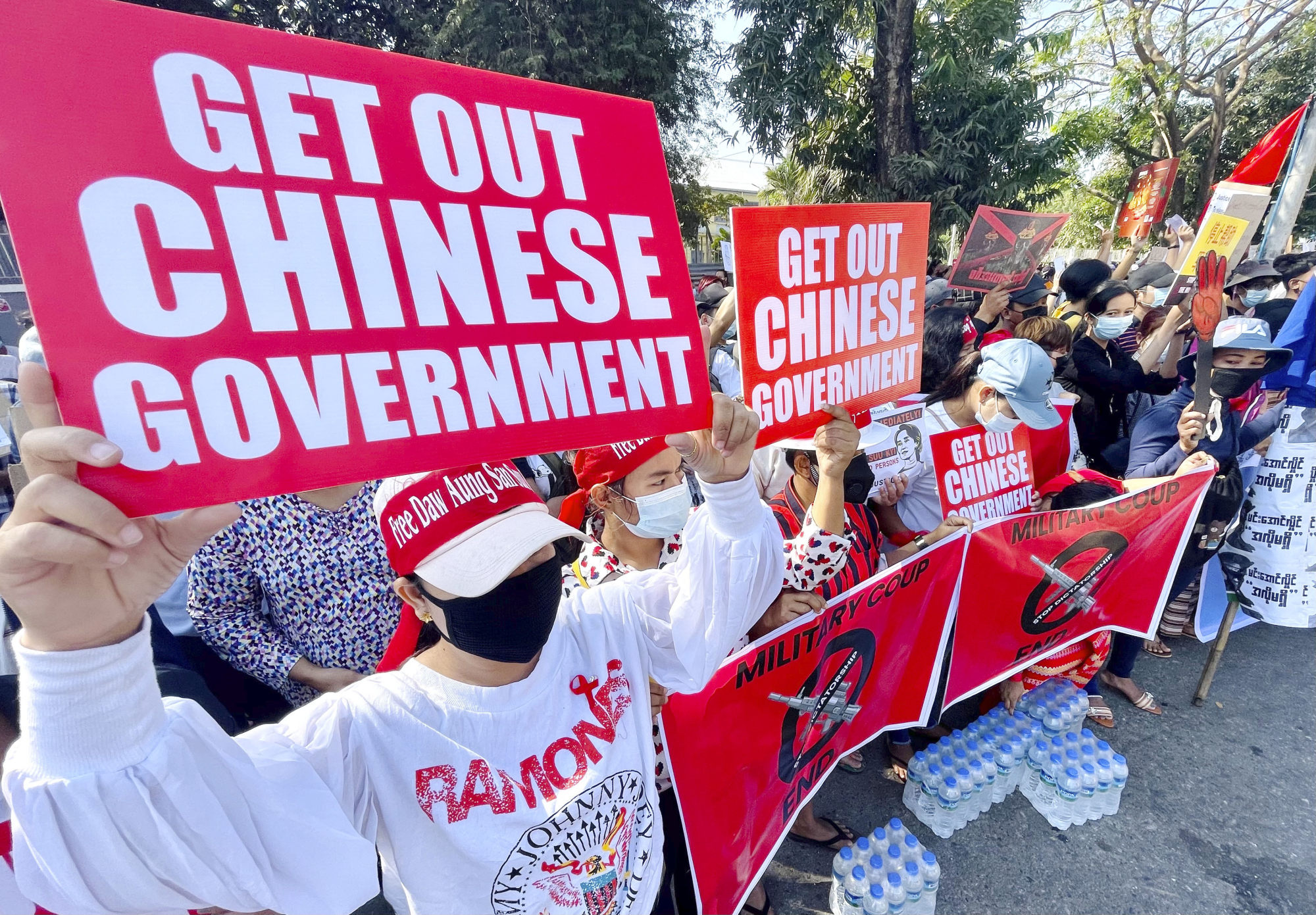 However, Stimson Centre's Sun said it was too early to suggest Beijing was moving ahead with Myanmar on the economic corridor, especially on key projects.
"All the talk about China jumping in is speculation," Sun said. "I am not saying that China will not move forward with some cooperation and projects. But to suggest that the State Administration Council [SAC] is poised to sell the country out to China in return for Beijing's economic and diplomatic support is premature."
The State Administration Council is another term for the military junta currently governing Myanmar
"China was working well with the NLD and it is prepared to work with the SAC," Sun said. "What the speculators are trying to portray is that China favours the SAC over the NLD. That is not the case. China simply works with whoever is in power."
Consolidation of control
Tower said the reorganisation of the committees was a sign the military hoped to consolidate control over the economy, and to completely erase all reforms undertaken by the previous civilian government over the past five years.
The junta was also indicating that it had "absolutely no intention of giving up its role in politics or the economy", Tower said.
Hunter Marston, a Canberra-based Southeast Asia scholar, said another worrying aspect of changes made by the junta last month was to do away with a clause in the economic corridor calling for participation from the Myanmar public.
"The projects will now be much less transparent to the public," Marston said.
Arguing that Beijing's support for the junta was pragmatic, Wilson Centre's Myers said that if China's national interests were no longer served by the junta, it would likely draw down its support.
"The junta is not thinking about the people or Myanmar's long-term national interests but rather the regime's own survival and consolidation of power in an increasingly unpredictable and chaotic situation," Myers said.
William Piekos, a doctoral student in political science at the University of Pennsylvania in the
United States
, said recent developments showed that the military junta needed foreign investments to boost economic growth.
According to Chinese customs data, China's imports from Myanmar for the first five months of the year stood at US$3.38 billion, up from US$2.43 billion in 2020 and US$2.56 billion in 2019, before the start of the
coronavirus
pandemic.
Exports to Myanmar during the same period have not recovered to the same extent. By the end of May, US$4.28 billion worth of goods had been shipped to Myanmar, compared with US$4.56 billion and US$4.79 billion in the two previous years.
"The regime needs China even more to fill the gaps in development and infrastructure financing," Piekos said, pointing out that stepping up cooperation with China was likely to trigger further opposition among the public.
"Yet the military regime is making the bet that if it can provide economic growth through Chinese projects, over time this opposition will dissipate."
Nobuhiro Aizawa, an associate professor in Southeast Asian politics at the Graduate School of Social and Cultural Studies in Japan's Kyushu University, said further China-Myanmar cooperation could come in the form of a barter deal in which China could offer support for Myanmar's infrastructural development in exchange for rare earth minerals, which are used in electrical and electronic components from fighter jets to computers.
This would allow the military junta to earn cash while ensuring that China had enough of the minerals to support its tech industries, Aizawa said.
Last month, reports citing local environmental groups said that illegal mining of rare earth minerals had increased by at least five times in an area controlled by a junta-linked militia since the start of the coup.
According to China's nationalistic tabloid Global Times, last year, rare earth imports from Myanmar rose by 23 per cent year on year to around 35,500 tonnes.
Avoiding conflict zones
China's moves have also raised questions about whether it is holding true to past assertions that it would rather not invest in conflict zones. In December 2017, the National Development and Reform Commission issued guidelines making it clear that investments inconsistent with Chinese foreign policies regarding peaceful development should be avoided or restricted.
The guidelines, which came into force in March 2018, include investments in countries or regions without diplomatic relations with China or that are "experiencing war or strife".
University of Pennsylvania's Piekos said that besides Myanmar, China had previously partnered with South Sudan and Syria, both of which were experiencing violent struggles.
"Ultimately, Beijing is looking for opportunities to invest, despite the substantial risk to projects in these countries," Piekos said, adding that the risks were in part balanced by the lack of competition from other investors.
Wilson Centre's Myers said even though Myanmar might be a conflict zone, China would continue to pour resources into the country as the economic corridor was a major foreign policy initiative with geopolitical implications for China.
"The long-term geopolitical reward of ensuring overland access to the Indian Ocean outweighs China's security concerns," Myers said.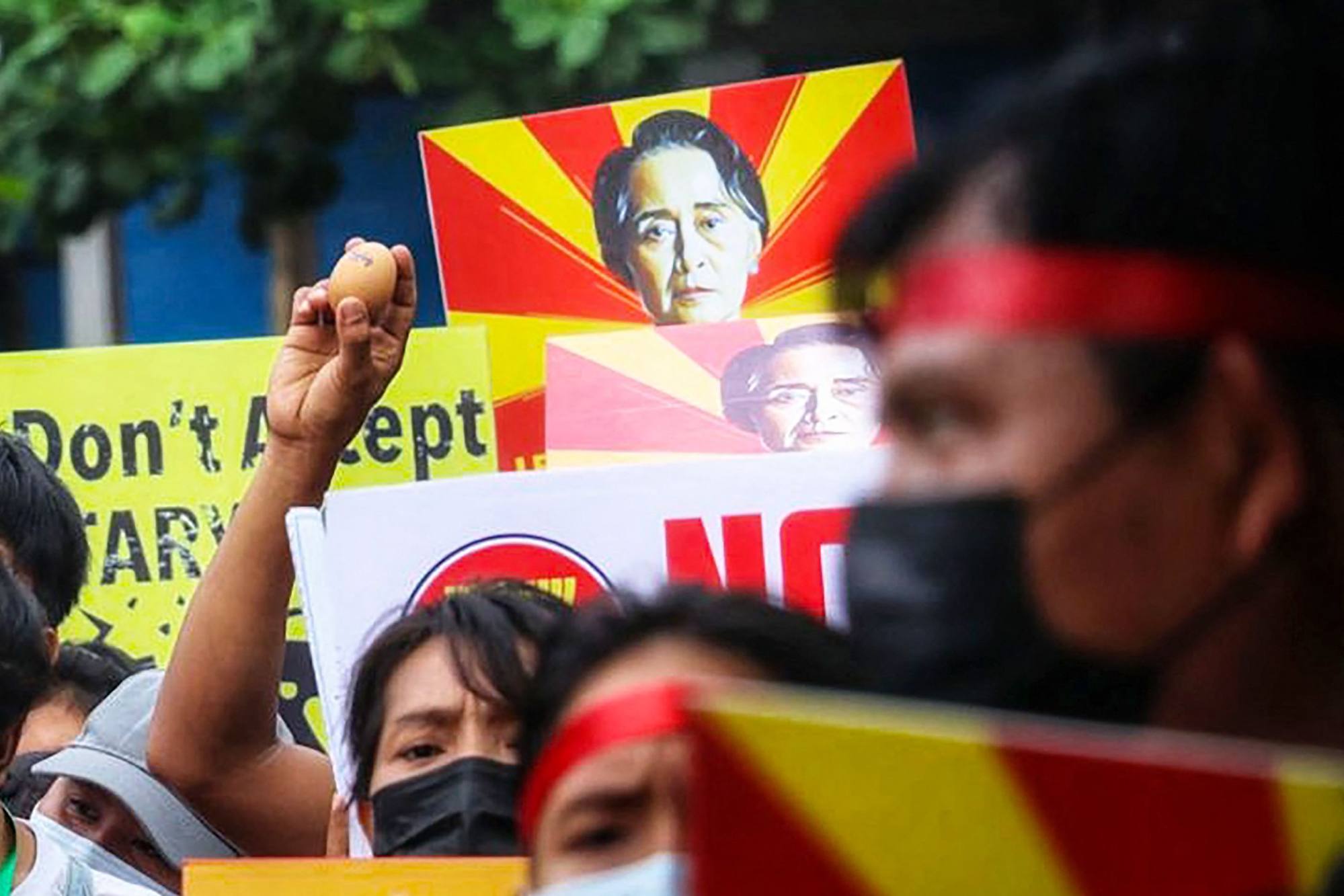 Raffaello Pantucci, a senior associate fellow at the Royal United Services Institute, said China might have thought that despite Myanmar's ongoing troubles, the situation was not as bad as in conflict zones such as
Afghanistan
.
"The rules around avoiding conflict zones are more about knowing what you are getting into and mitigating the risks," Pantucci said, adding that Chinese firms had a much higher threshold for risk than other countries.
Moreover, given that the Southeast Asian country was "slipping out from the West's embrace", China saw having "a more pliant Myanmar on the border" as a positive development, Pantucci said.
"Traditionally, the Chinese have generally preferred military leaders, such as in
Pakistan
, as they tend to be a bit more autocratic and dependendable than democrats who tend to blow with the wind," Pantucci said.
One concern though was that with the junta keen to speed up joint projects, there would be less care taken to assess damage to the environment and the displacement of local communities.
The projects were also likely to foster military land grabs from civilians and poorer farmers in rural areas such as the Ayeyarwady and Magway regions, Marston said, referring to sites of significant conflict in recent months.
"The rush to implement such projects will further exacerbate existing tensions and contribute to long-term inequality," Marston said.
It was also likely Myanmar's government might be "saddled with a big debt which it cannot service or needs to scrape around to repay", Pantucci said.
Stimson Centre's Sun said she believed China was well aware of the fluidity of the situation, and negative public opinion against Beijing.
"The military promised elections in two years. Before the dust settles, anything China signs off will run the risk of suspension, renegotiation or even cancellation," Sun said.
Arguing that the situation was now at a crossroads, Tower from the US Institute Peace said Beijing could either work with the international community to find a political solution or move forward with economic corridor projects in the face of increasingly militarised opposition.
Tower warned: "This could lead to a tragic outcome for all those involved, as China gradually wakes up to the fact that there will be no new normal under military rule, and that they have plunged the belt and road into a space of increasing violence and chaos."