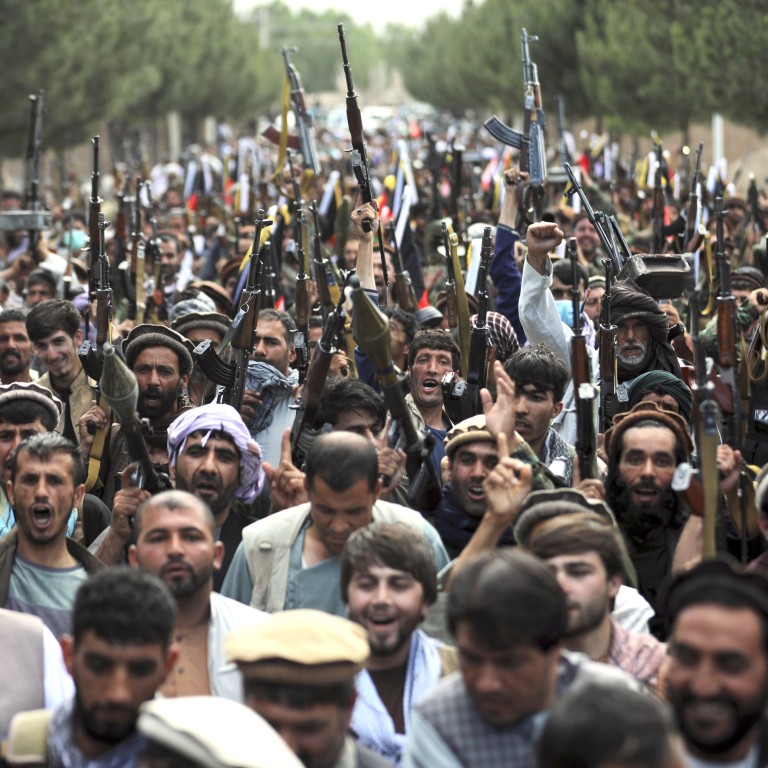 As US withdrawal opens Pandora's Box in Afghanistan, Pakistan and China are in the firing line
As the Taliban captures swathes of territory, fears are growing that the government and its demoralised military are heading for a swift collapse
Amid the chaos, previously defeated insurgent groups with bones to pick against both Pakistan and China are once more on the rise
With the remainder of US-led Nato combat forces on course to leave within July,
Afghanistan
is on the verge of a
civil war
that threatens to spill into neighbouring Pakistan, endangering the security of
China
's overland link between Kashgar and the Arabian Sea port of Gwadar that it operates.
Taliban insurgents have captured about a quarter of Afghanistan's territory in a sweeping military campaign launched after President
Joe Biden
in April ordered US forces to withdraw by September 11 - the 20th anniversary of the al-Qaeda terrorist attacks.
The Taliban's successes on the battlefield have seen it seize swathes of the ring road that connects Afghanistan's urban centres and surround many provincial capitals, effectively cutting off the government in Kabul from much of the country.
This has prevented the government from reinforcing isolated military units guarding towns. They have also lost the support of Nato warplanes which previously prevented the Taliban from holding any urban centres.
In many cases, demoralised government forces have surrendered to the Taliban, handed over stockpiles of US-supplied arms and equipment - including dozens of Humvee personnel carriers - and disbanded after negotiations conducted by tribal elders desperate to avert bloody, destructive clashes in populated areas.
The battlefield debacle amid the Nato pullout has fuelled predictions by security analysts that the Afghan military could collapse by the end of the year.
Fears that the Kabul-based government could collapse along with the military have been exacerbated by the raising of anti-Taliban militias independent of the Afghan military by regional strongmen.
During recent fighting in eastern and southern districts of Afghanistan, the Afghan Taliban has been supported by Tehreek-e-Taliban Pakistan (TTP) insurgents who fled there in 2015 to escape a decisive Pakistani military counter offensive on their tribal area strongholds along the border.
According to a UN monitoring report issued in June, some 5,000 TTP militants are currently based in Afghanistan.
The militant group, which waged a bloody eight-year insurgency against
Pakistan
that claimed more than 70,000 lives and crippled its economy, initially splintered after its defeat in Pakistan's northwest tribal areas.
However, its factions have reunited since Noor Wali Mehsud was appointed chief of the TTP in August 2018.
Considered closer to the Taliban than his late predecessor Mullah Fazlullah - who ordered the 2012 shooting of Nobel peace laureate Malala Yousafzai - Mehsud has strategically redeployed TTP forces along vulnerable stretches of the porous border with Pakistan.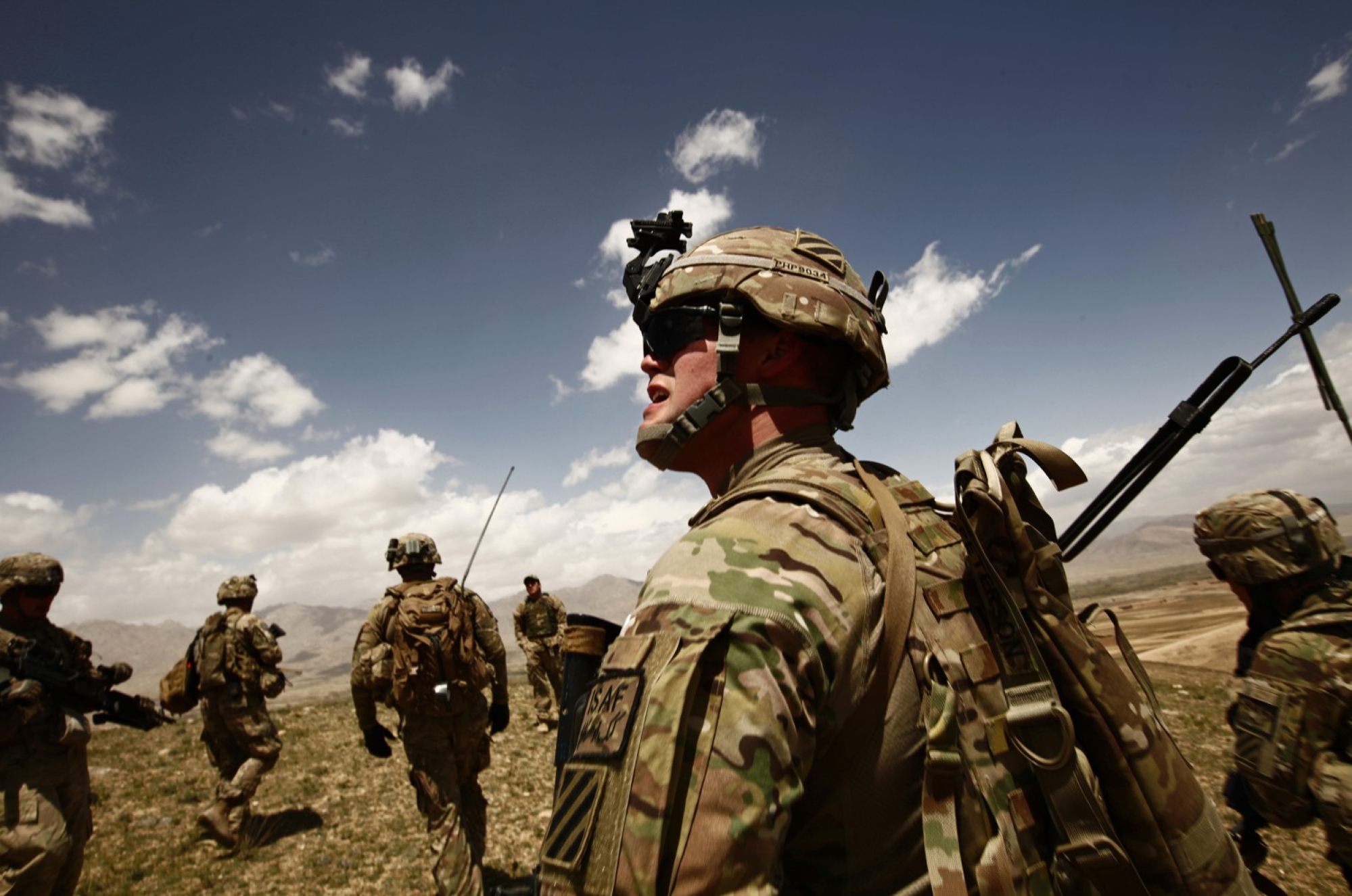 On June 14, he unveiled a new command structure for the TTP, appointing shadow governors for the tribal districts and other areas of northwest Khyber Pakhtunkhwa province.
From its bases in Afghanistan, the TTP has since 2019 ramped up bombings against security forces, targeted shootings of prominent civilians, and the extortion of money from businessmen and contractors in at least four tribal districts of Khyber Pakhtunkhwa, two members of the province's elected assembly, local journalists and civil society activists told This Week In Asia.
Mir Kalam Wazir, an independent member of the Khyber Pakhtunkhwa provincial assembly, said militant splinter factions operating underground in South Waziristan tribal district joined hands last October and resurfaced under the TTP banner.
"There are confirmed reports that TTP militants in South Waziristan have started extorting government contractors," Wazir said.
"They have not only been seen patrolling in certain areas of South Waziristan, but also knocking at the doors of local people to arrange them meals," he said.
Wazir said targeted killing had "become a routine matter" in the adjoining district of North Waziristan, which he represents in the Khyber Pakhtunkhwa assembly.
The TTP has extended its cross-border
terrorism
campaign to areas of restive western Balochistan province this year, where the Chinese operated port of Gwadar is located.
It claimed responsibility for a suicide car bombing attack in May on a luxury hotel in Quetta, the province's administrative headquarters, where China's ambassador to Pakistan Nong Rong was staying at the time. The envoy was not in the hotel when the bomb exploded in its car park.
The TTP subsequently denied he was the target, saying it was directed at Pakistani officials.
A parallel uptick in attacks on Pakistani security forces by Baloch separatists, many of them using roadside bombs they learned to make from the TTP, has raised concerns that the two insurgent groups could use shared logistical networks to expand the range of their attacks.
Unlike the TTP, the four Baloch rebel groups operating under the umbrella of the Baloch Raaji Aajoi Sangar are violently opposed to China's operation of Gwadar port and other projects in Balochistan under the estimated US$60 billion China Pakistan Economic Corridor launched in 2015.
The Baloch Raaji Aajoi Sangar practically announced its formation in November 2018 through an attack by a small group of militants on the Chinese consulate in Karachi, foiled by Pakistani security personnel protecting the mission.
In early June, the TTP declared Pakistan as its sole theatre of operation and claimed it posed "no threat to other nations in the world", in response to a research report about the group written for the Washington-based US Institute of Peace by Amira Jadoon, an assistant professor at the Combating Terrorism Centre and the Department of Social Sciences at the US Military Academy at West Point.
In doing so, Mehsud has sought to reposition the TTP as an insurgent force and shed its global status as a terrorist group with a lengthy rap sheet of collusion with al-Qaeda.
These initial attempts at seeking mainstream political acceptance akin to Afghanistan's Taliban will gather pace after Nato forces depart, Jadoon wrote in her report.
Less clear was the extent the Taliban would go to persuade the TTP against launching attacks on Pakistan, she said.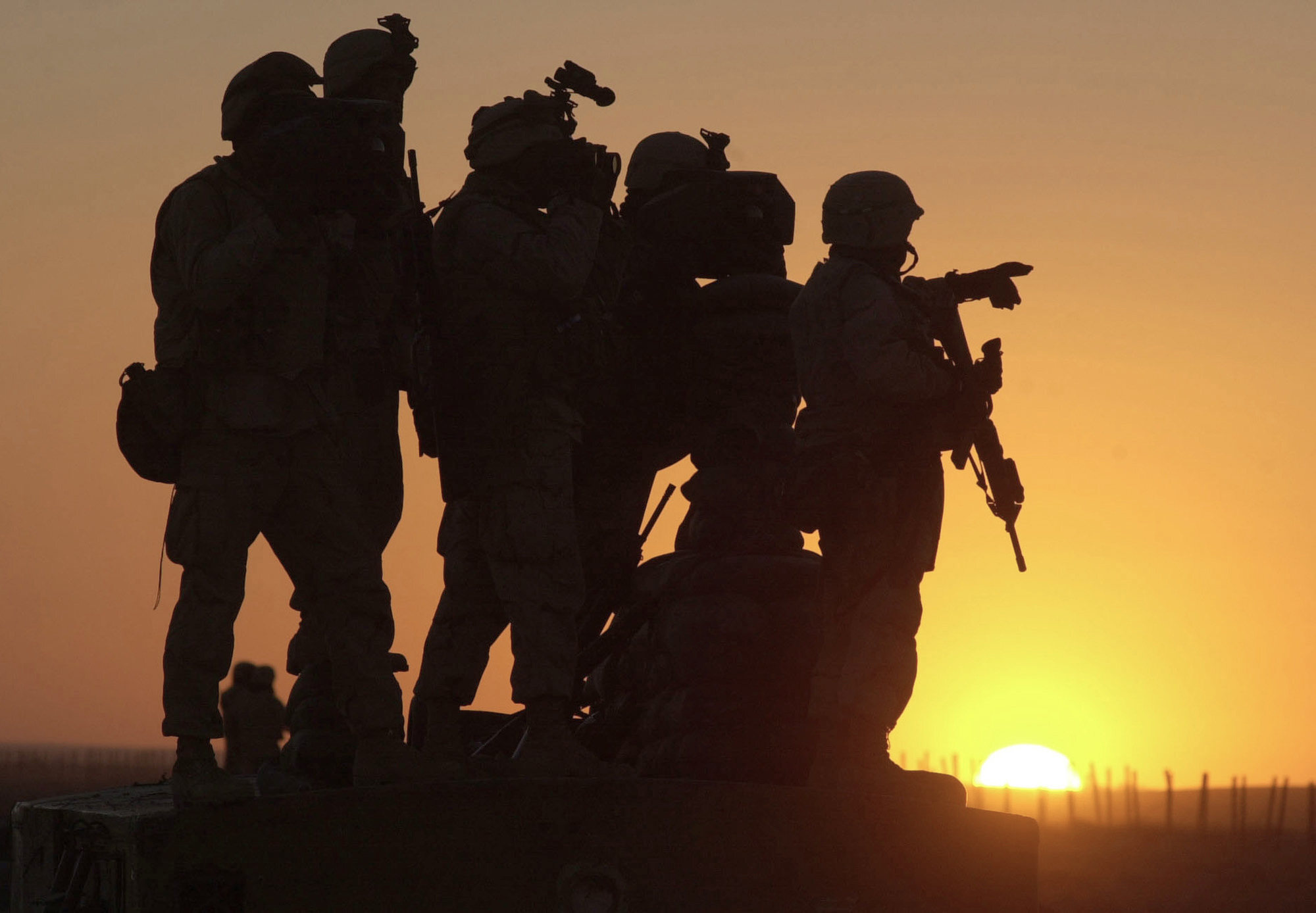 "Perhaps a more likely outcome is that the Afghan Taliban avoid becoming entangled in the TTP-Pakistan conflict, preferring to stay neutral and maintaining their historic ties with the TTP as well as the Pakistani state. If so, the TTP may continue to enjoy safe havens within Afghanistan in the near future and be able to focus all its resources on its fight in Pakistan," Jadoon said.
Mindful of its commitments to the
United States
, China and
Russia
not to allow areas of Afghanistan under its control to be used as launch pads for overseas terror attacks, the Taliban has imposed some restrictions on the TTP, barring it from including foreign fighters in its ranks, the UN said in its recent monitoring report.
However, the TTP formally protested when the Taliban asked it to register all its fighters and refused to comply.
The resurgence of TTP activity along its western border with chaotic Afghanistan comes as Pakistan's powerful army chief of staff General Qamar Javed Bajwa is working to reduce tensions with
India
, with which it has fought two wars and been engaged in heavy skirmishes along their disputed
Kashmir
border in recent years.
A ceasefire along the so-called Line of Control in Kashmir was reinstated in February after months of backchannel talks hosted by the United Arab Emirates.
If Pakistan's diplomatic efforts to avert a civil war in Afghanistan and normalise relations with nemesis India fail, it could find itself sandwiched between hostile forces on both its lengthy flanks.
"A two-front situation has long been Pakistan's security nightmare," said Maleeha Lodhi, who has served as Pakistan's ambassador to the US, UN and Britain.
"Pakistan's security concerns have increased with Afghanistan at an inflection point and the growing danger of its descent into chaos. It will have to focus its undivided attention on the western border while trying to manage tensions with India," she said.
"In the past Pakistan has averted a two front scenario by timely and skilful diplomacy and its deterrent capabilities vis-à-vis India," Lodhi said. "There is every reason to think that it will continue to do so in the future as well."
Asfandyar Mir, a postdoctoral fellow at the Centre for International Security and Cooperation at Stanford University in California, said Pakistan's army chief General Bajwa was "the more powerful actor" in the region.
"He has meaningful sway over the Afghan Taliban, can do things for the US on the counterterrorism front that no one else can, and can shape the intensity of the conflict in Kashmir," Mir said.
He said the Taliban, "who are gaining more power in Afghanistan with each passing day," would be the bigger challenge for General Bajwa.
"Is Bajwa willing to take on the costs of challenging the Taliban to prevent a stepped-up civil war, especially when they appear to be on the cusp of power? Will he meaningfully facilitate the US' over-the-horizon counterterrorism posture to monitor and disrupt any US-homeland specific terror threats that may emerge in Afghanistan? He can if he wants, and that is the most viable path to improved ties with the US and associated material gains," Mir said.
However, the Taliban have major leverage over Pakistan through some soft power influence in Pakistan's domestic religious politics, support in the country's security establishment, and ties with the TTP, he said.
"In particular, the Taliban can step up support to the TTP if Pakistan provides counterterrorism bases to the US," Mir said.
Ahmad Karim Kundi, a member of the Khyber Pakhtunkhwa provincial assembly who represents Dera Ismail Khan, a city near the troubled South Waziristan tribal district, said a Taliban takeover of Afghanistan would invariably boost the morale of the TTP and fuel a resurgence of terrorist attacks in Pakistan.
"Especially if they capture Afghanistan through the barrel of gun, it would have an inspirational impact on the TTP and they would also try to capture certain areas in Pakistan to establish their self-interpreted version of governance," said Kundi, a member of the opposition Pakistan People's Party.
"Ultimately, not only Pakistan but all the regional stakeholders including China would be on the receiving end," he warned.
Ghulam Dastageer contributed to this report from Peshawar