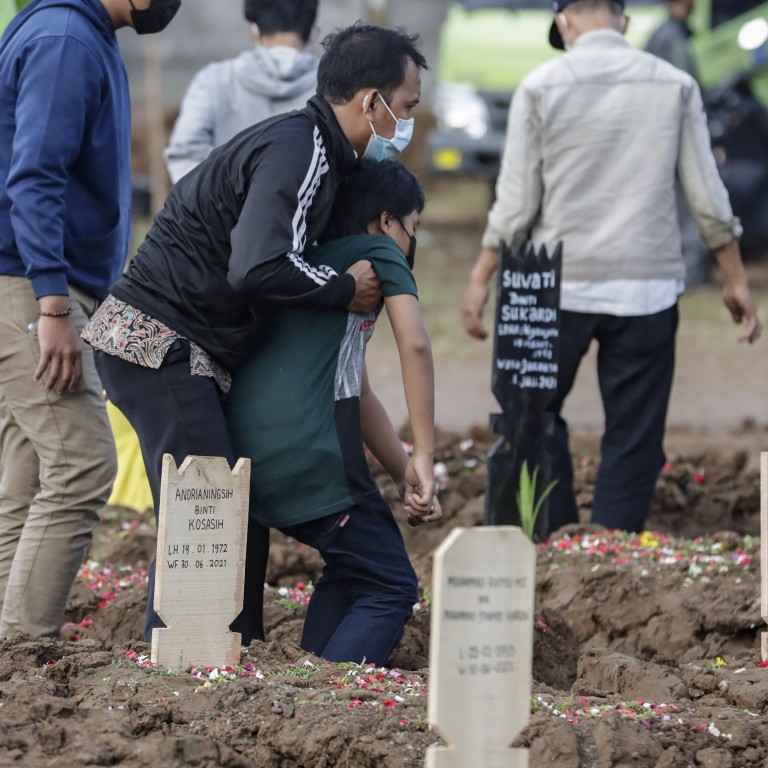 Coronavirus: Indonesia defends use of China's Sinovac amid surge in Delta variant
The country posted record highs of more than 25,000 infections and 539 deaths on Friday
Health Minister Budi Gunadi Sadikin says the problem is not the vaccine, but the mutant strain. Sinovac is the only manufacturer to have kept to its commitment, he adds
The
Indonesian
health minister has defended the country's use of China's Sinovac
vaccine
, blaming a surge of Covid-19 cases over the past month on the more contagious Delta variant.
Budi Gunadi Sadikin said on Friday it was wrong to blame the vaccine for the surge as countries like Israel and Britain, where most people were given the Pfizer-BioNTech or AstraZeneca jabs, were also experiencing surges.
"The issue that we are facing is not about the different efficacy between vaccines, it is primarily because of the Delta variant. It hits every country, so nobody is safe," Budi said in a webinar held by the Jakarta Foreign Correspondents Club.
"Yes, the number of infections is increasing drastically, but the [Sinovac] vaccine reduces the risks from severe to mild, and from mild to asymptomatic. The number of deaths in the second wave, compared to the first in terms of percentage, is actually fewer."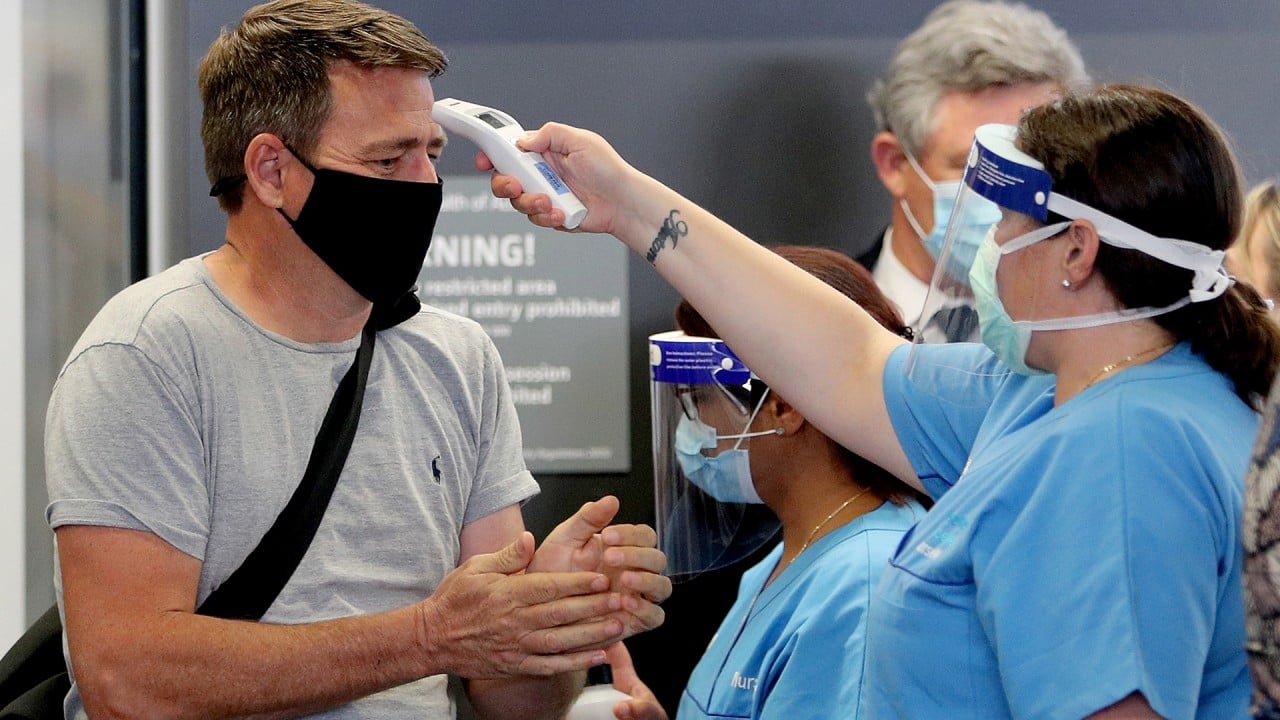 05:33
Covid-19 Delta variant: how infectious it is and how it may 'shift thinking' on countries reopening
Covid-19 Delta variant: how infectious it is and how it may 'shift thinking' on countries reopening
Indonesia posted another record high of daily infections on Friday with 25,830 cases, and record virus-related deaths of 539.
The minister said that Indonesia was not relying solely on
Sinovac
to inoculate its target of all of the country's adult population of 181.5 million. However, he said Sinovac was the only vaccine manufacturer that had kept to its commitment to quickly deliver the jabs.
"AstraZeneca failed to meet their commitment to deliver 50 million doses by the end of this year because of whatever problem they have had, so they are only able to send 30 million doses by this year, and the rest [will be delivered] next year," Budi said.
The country expected to receive four million doses of Moderna from the United States this weekend, as well as the first delivery of its order of 50 million doses of Pfizer-BioNTech vaccines in August, Budi said.
The Pfizer-BioNTec vaccine will be used to inoculate children aged 12 to 17, alongside Sinovac.
Starting from Saturday, the islands of Java and Bali will be put under strict public activity restrictions for 18 days, a measure aimed at bringing down the number of daily infections to below 10,000, Budi said.
However, Budi admitted he didn't know when the curve would be flattened.
"The peak will happen five to seven weeks after the [Eid] holiday, so around the first week of July. But, because of the Delta variant, things may be different as Delta's [transmission rate] is much, much faster," he said.
"If anyone asks me, 'when can we flatten the curve?', my answer is, to be honest and to be humble, I don't know. Even epidemiologists have made mistakes [on their modelling]".