Japan
Get more with myNEWS
A personalised news feed of stories that matter to you
Learn more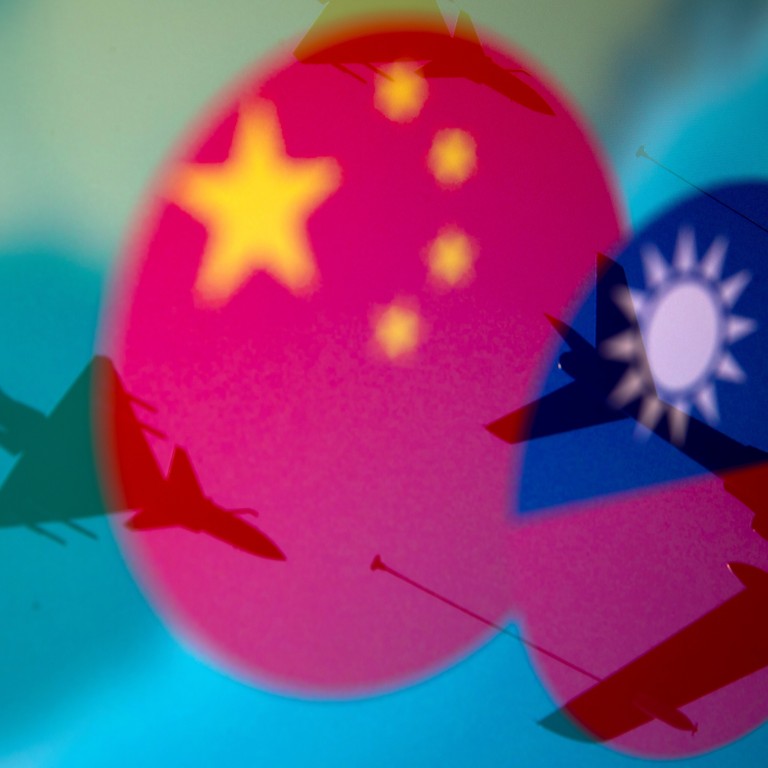 Aso walks back claim Japan would join US in defence of Taiwan if mainland Chinese forces invade
Gaffe-prone deputy prime minister had said aggression against the island could be seen as a 'threat to Japan's survival' and that deploying the Self-Defence Forces would therefore 'not be strange at all'
He later backtracked, saying any clashes should be resolved through diplomacy. Beijing issued a stern rebuke, saying Japan's 'obsession with Taiwan' showed it had not learned the lessons of history
Taro Aso,
Japan's
deputy prime minister, on Tuesday appeared to walk back comments he had made the previous day suggesting that Japan's military would be deployed to assist the
United States
in the event mainland Chinese forces invaded
Taiwan
.
Speaking on Monday at a political fundraising event in Tokyo, Aso said aggression against Taiwan could be interpreted as a "threat to Japan's survival" and lead to the deployment of the Self-Defence Forces to exercise collective self-defence, the term in the constitution that limits the actions of the nation's armed forces.
"If a major incident happened [involving Taiwan], it would not be strange at all if it touches on a situation that threatens [Japan's] survival," Kyodo quoted Aso as saying. "If that is the case, then Japan and the US must defend Taiwan together."
Aso added that the situation surrounding the self-governed island was "becoming extremely intense".
His comments followed a speech by Chinese President
Xi Jinping
last week to mark the 100th anniversary of the founding of the Chinese
Communist Party
, during which the Chinese leader described "resolving the Taiwan question and realising China's complete reunification" as a "historic mission and an unshakeable commitment".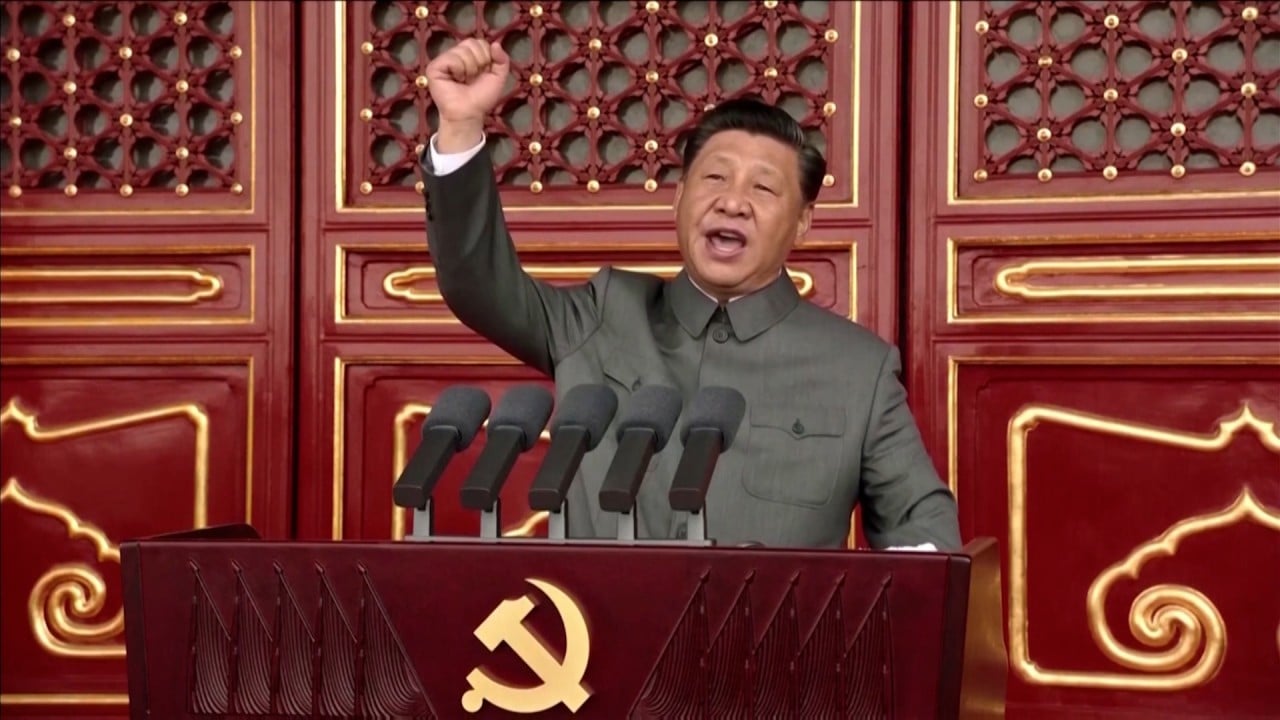 04:14
Xi Jinping leads celebrations marking centenary of China's ruling Communist Party
Xi Jinping leads celebrations marking centenary of China's ruling Communist Party
Senior members of the Japanese government were quick to qualify Aso's comments, with Chief Cabinet Secretary Katsunobu Kato saying they were the minister's personal opinion and Defence Minister Nobuo Kishi adding that there had been no change in Tokyo's support for the "one-China" policy, under which Taiwan is not regarded as a country.
Beijing regards Taiwan – which has been ruled by a separate government since the end of the Chinese civil war – as a renegade province, to be reunited with the mainland by force if necessary.
Aso himself sought to clarify his position on Tuesday, telling reporters after a morning cabinet meeting that any clashes over Taiwan should be resolved through diplomacy, adding that Japan was "closely monitoring the situation".
Still, Aso's comments prompted a rebuke from the Chinese Foreign Ministry, with spokesman Zhao Lijian telling reporters at the ministry's regular press briefing that such statements were "wrong and dangerous" and it had registered its resolute opposition to the comments with Tokyo.
"Japan has committed crimes during World War II, yet it is still obsessed with Taiwan and has not learnt the lessons of history. Today's China is no longer the China of the past and will not allow any other country to intervene in its internal affairs. No one should underestimate China's firm determination and powerful ability in safeguarding its sovereignty," he said.
Toshimitsu Shigemura, a professor of international relations at Tokyo's Waseda University, said Aso's comments were a "surprise".
"Leading politicians are not usually able to say this sort of thing directly, so it is a surprise that he has stated what I believe many people in the government are thinking," he said.
"But there is also some political manoeuvring behind his comments as Aso wants to get across his support for the alliance with the US," Shigemura said. The aim was to contrast himself and members of his faction with Toshihiro Nikai, the secretary general of the ruling Liberal Democratic Party who is regarded as a powerful pro-
China
voice in the government, Shigemura said.
Nikai sent a message of congratulations on behalf of the LDP to the Chinese Communist Party as it marked its 100th anniversary last week.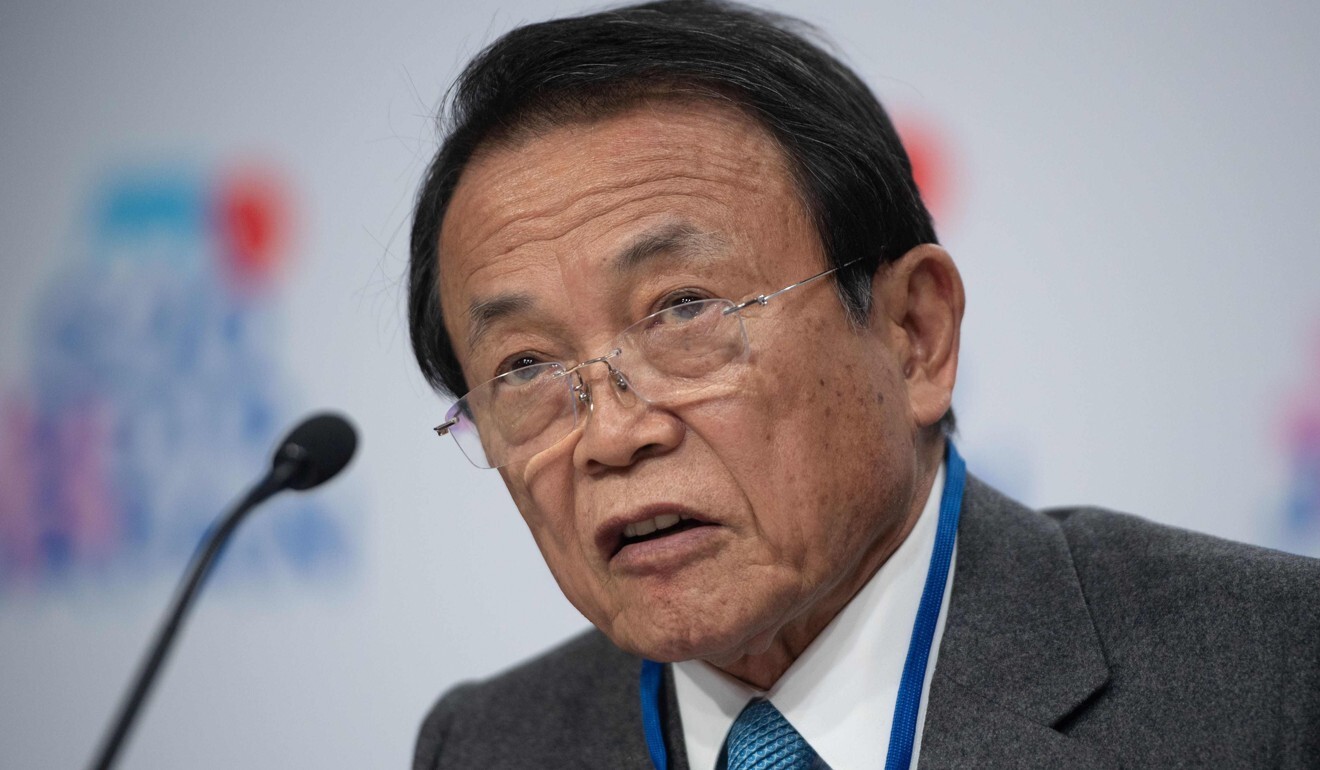 Jeff Kingston, director of Asian studies at the Tokyo campus of Temple University, said Aso was giving voice to a position that had been suggested – albeit more obliquely – in the past.
"There has been a steady drip, drip, drip about Taiwan ever since [Japanese prime minister Yoshihide] Suga went to Washington for talks with President [Joe]
Biden
in April and the two men commented on the need for peace and stability across the Taiwan Strait," Kingston said.
More recently, he pointed out, a vice-defence minister said that Japan could respond to a crisis involving Taiwan, something that a series of security laws concerning the deployment of the SDF introduced in 2015 could now permit.
Most importantly, the new legislation allows the deployment of Japanese forces if the government determines that a developing situation poses an existential threat to the nation. That could be interpreted to mean that Japan can respond with force even if its territory and forces are not directly under attack.
"For a lot of Japanese, the fine print of the 2015 legislation and how that relates to the US-Japan security treaty remain obscure, but it does commit Japan to much more than the logistical support that it has been providing the US military to date," Kingston said.
"And Japan, being much closer to the scene of the action, would now be expected to pitch in," he added.
Tokyo also wanted to be seen to be supporting democratic values, such as in Taiwan, and had a close and long-standing relationship with Taipei that it had already shown it was working hard to further cement, even if that had worsened the "sabre-rattling" in the region, he said.
Still, Kingston agreed, Aso's comments went "beyond the line on Taiwan that Japan has been comfortable with in the past".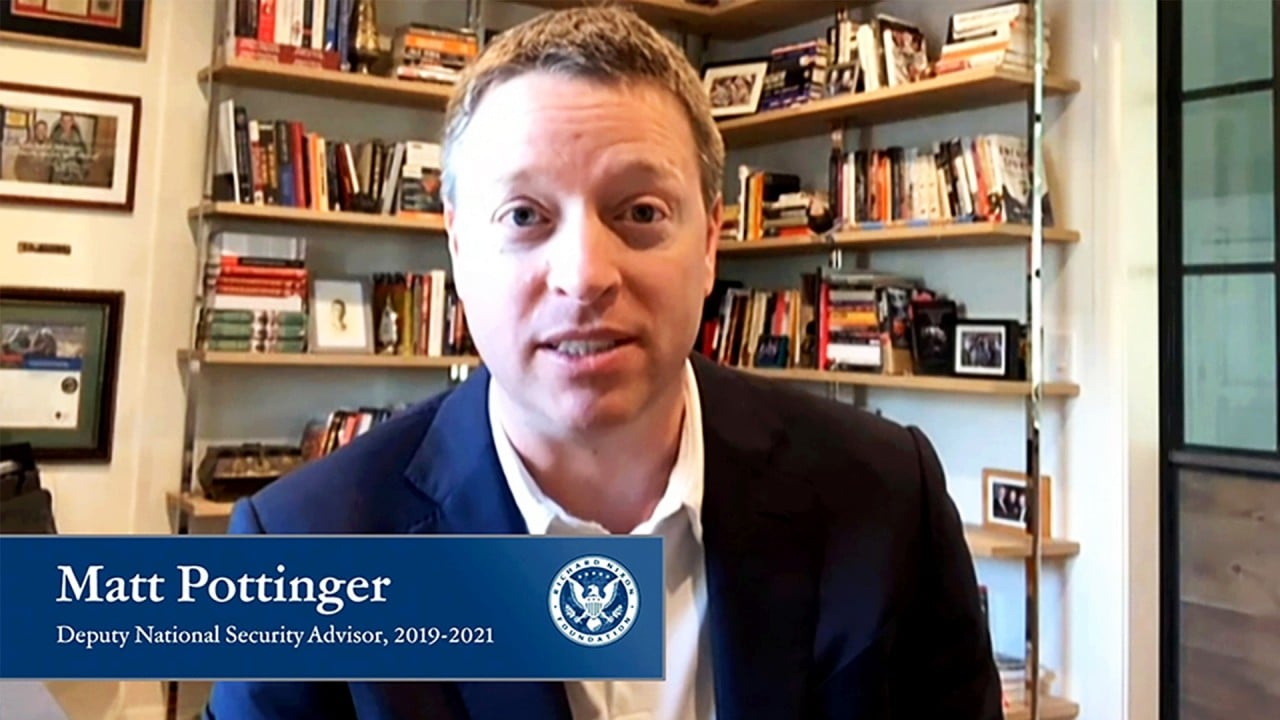 03:25
Japan likely to defend Taiwan if Beijing makes moves, says ex-US national security official
Japan likely to defend Taiwan if Beijing makes moves, says ex-US national security official
Aso, 80, who was prime minister from September 2008 to September 2009, is the longest serving deputy prime minister and finance minister in Japanese history, but has a track record of off-the-cuff statements that have caused anger or resentment.
In 2006, he referred to Taiwan as a "law-abiding country", which incensed Beijing, and later described people with serious long-term illnesses as "tube people" who should be allowed to die as they were a drain on the state's resources.
Aso once described Adolf Hitler as having "the right motives" and downplayed allegations of sexual harassment against one of his ministry officials, claiming, "There is no such thing as a sexual harassment charge."
A dditional reporting by Catherine Wong
This article appeared in the South China Morning Post print edition as: Deputy PM walks back Taiwan remark