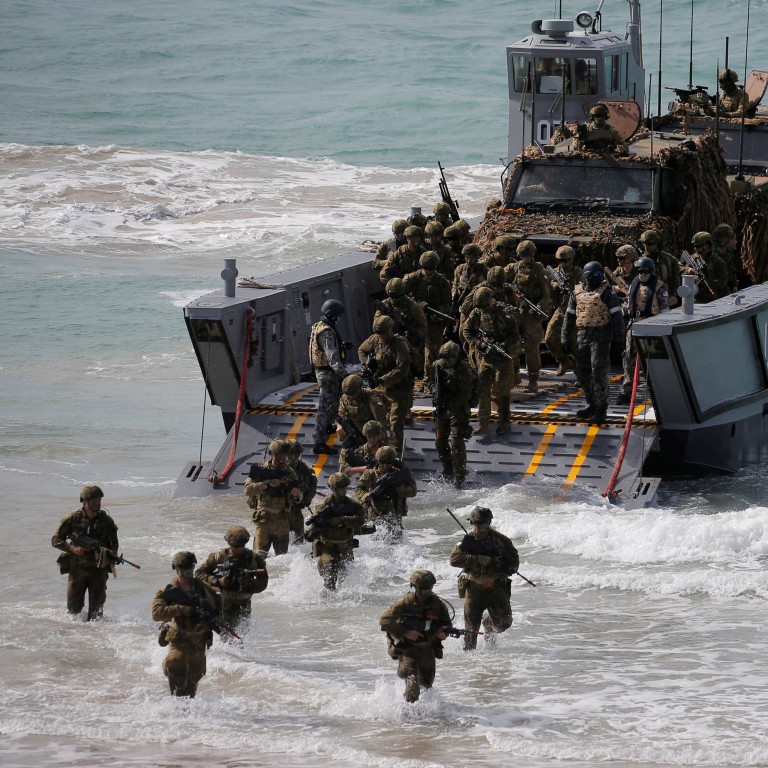 Australia 'wary' of Chinese spy ship as it hosts military drills with US, Japan, others
Canberra is 'watching' the Tianwangxing's passage towards the Queensland coast, which analysts say is a routine move to monitor war games involving the US
The development comes as China's military has increased its monitoring activities in the Pacific, including the contested South China Sea
Australia's military is monitoring a Chinese People's Liberation Army (PLA) Navy ship that is sailing towards the Australian coast, a development the country's prime minister admitted being "wary" of despite its legality under international maritime rules.
Tianwangxing, a Chinese intelligence-gathering vessel, is believed to be en route to waters off
Australia
to monitor the country's biannual Talisman Sabre joint exercise involving the United States and a number of US allies.
The exercise involving 17,000 troops kicked off on Wednesday, with previous participants Japan, New Zealand, Canada, and Britain, joined by South Korea for the first time. It will run until July 31.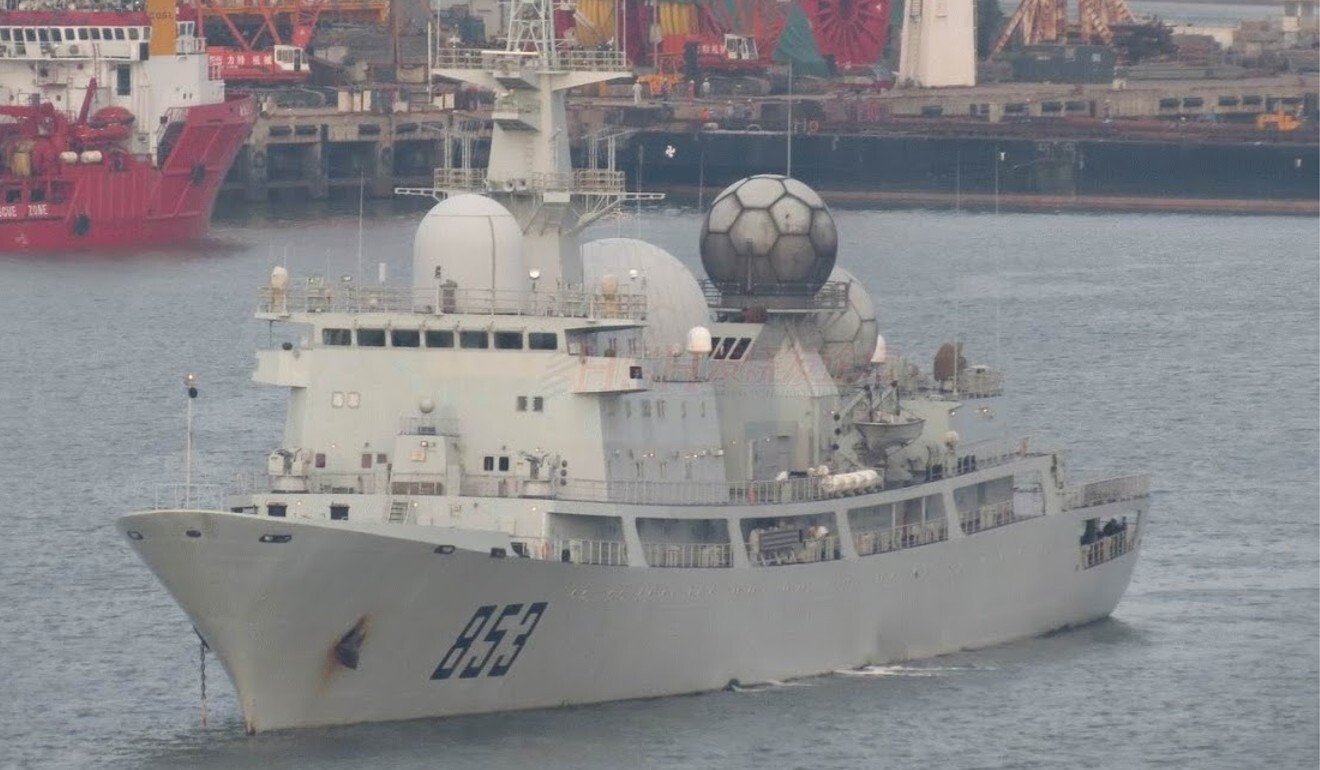 Tianwangxing is expected to arrive off the coast of the state of Queensland on Friday. Similar Chinese navy vessels monitored previous military exercises involving Australia and the US in 2019 and 2017.
The development comes as
China's military
has ramped up surveillance in the Pacific, including the South China Sea, where Beijing has overlapping territorial disputes with the Philippines, Vietnam, Malaysia, Brunei and Taiwan.
Under the United Nations Convention on the Law of the Sea (UNCLOS), countries may sail freely in international waters without permission or prior notification, including a country's exclusive economic zone (EEZ), which extends 200 nautical miles from shore.
"Australia monitors all vessels operating in our maritime approaches," Australia's Department of Defence said on Wednesday. "Australia supports and respects the rights of all states to exercise lawful freedom of navigation and overflight in international waters and airspace, just as we expect others to respect our right to do the same."
Andrew Carr, a senior lecturer at the Strategic & Defence Studies Centre at Australian National University, said the vessel's activities were routine and should not be blown out of proportion.
"China has sent ships to watch several other US military exercises in the past, and it should be expected that anytime two countries conduct military operations in international areas, other states will try to learn what is being done," Carr said. "Australia is right to downplay the issue."
Prime Minister Scott Morrison said he was "wary" of the Chinese ship's presence, while acknowledging it had the right to sail off the Australian coast.
"We wouldn't be watching them if we weren't," Morrison told Sydney radio station 2SM. "Of course we're watching them. And they're watching us."
Morrison said he did not object to the ship's passage "just like we don't think any issue should be raised" when Australian ships sail through the
South China Sea
.
Beijing has repeatedly protested "freedom of navigation" operations by the US and its allies in the strategic waterway, which carries about one-third of global shipping, casting them as an attack on its sovereignty and threat to regional peace.
In 2016, an international tribunal at The Hague sided with the
Philippines
in a ruling that found Beijing's claims to 90 per cent of the waterway had "no legal basis".
Apart from tensions over the South China Sea,
Sino-Australia relations
have been seriously strained since Canberra last year called for an independent international inquiry into the origins of
Covid-19
, prompting Beijing to slap restrictions on billions of dollars of
Australian exports
.
James Goldrick, a former two-star rear admiral in the Royal Australian Navy, said he welcomed the PLA Navy's operation as confirmation that "in practice, China, as it should under the law of the sea, regards military intelligence gathering within another coastal state's exclusive economic zone as a legitimate activity".
"It would be nice if they formally acknowledged this," Goldrick said.
01:50
Japan hosts military exercises with the US, France and Australia amid tension over East China Sea
Japan hosts military exercises with the US, France and Australia amid tension over East China Sea
Collin Koh, a research fellow at the Institute of Defence at Singapore's S. Rajaratnam School of International Studies, said he expected the Chinese vessel to observe the exercise at a safe distance and not interfere.
"Past Australian official reaction to such foreign military activities in the EEZ tends to be moderate, and based on the understanding of international law," he said.
But Koh said he expected the vessel's actions to still provoke some concern in Australia from a security standpoint.
"Some may tend to draw comparison between Australia's concerns and those of China's, but the difference lies in the fact that Canberra does not impose its own interpretations of UNCLOS as forbidding foreign military activities from taking place off its EEZ, much less to actively interfere with them – this is a contrast to Beijing's open declaration of its opposition to foreign military activities in its EEZ."
Additional reporting by AFP
This article appeared in the South China Morning Post print edition as: p.l.a. spy ship gets 'wary' response